Most of our trips are short weekend getaways, with a few week long trips and long weekends in the mix. Because we often only get to see 24-48 hours of a given city, and we may never be back again, I try to plan the travel itinerary as well as I can in each place. We have tried to have some trips where we mainly just relax and only have a few loose plans, and other trips where we planned things for the time we are there, in order to compare which style we liked better. In the end we liked the plans, who would have guessed?! It makes us feel like we are doing and seeing as much as we would like to and not wasting anytime scrolling through Yelp to find something to do.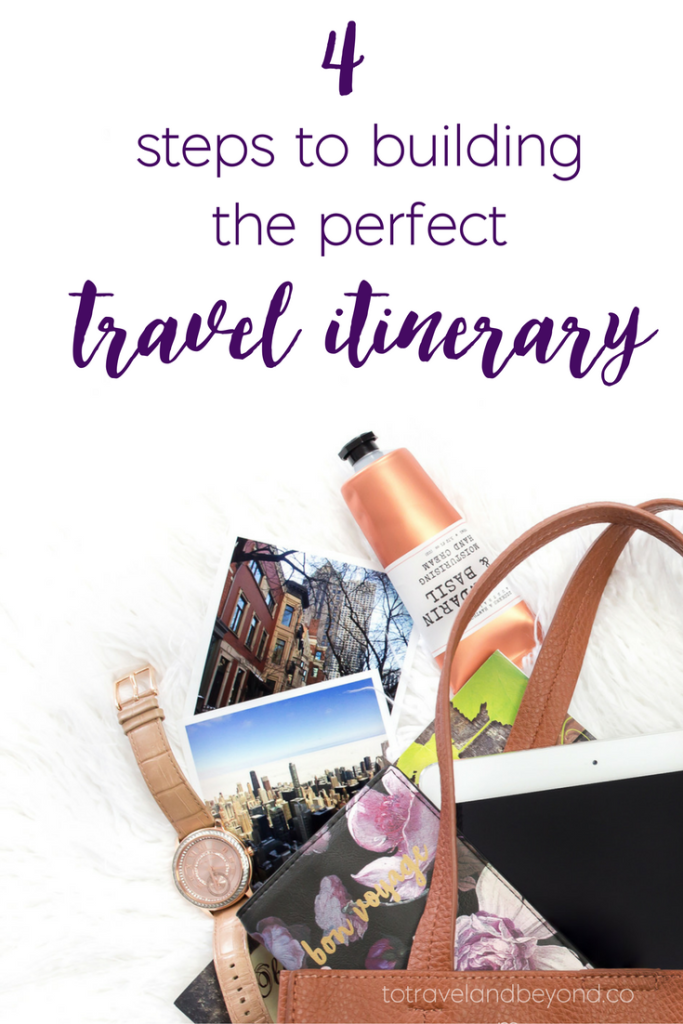 This process may not work for everyone, and we have made some changes along the way ourselves, but we have found this process to be the most successful when traveling. Planning the perfect travel itinerary doesn't always work out perfectly, but it's a great guide to spending your vacation. I mainly use this process when traveling within the USA, but it can be easily adapted for elsewhere.
Start with a Pinterest board. I have a USA Pinterest board and then a Weekenders Pinterest board that I use when planning a trip. I am constantly on Pinterest looking at future vacation locations, and this is a good way to keep them separated. The USA board is for places we dream to go, whether for a weekend or for a week and only in the USA. The Weekenders board is specifically for places we will soon be traveling to for a weekend only trip. Like I said, it's what works best for you, so having separate boards for each location may work best, or even combining everything.
Move Ideas to Trello. I have already talked in length about how I use Trello for Travel Planning, but if you need a refresher, I start with where we are going and what dates. I then add cards for our travel arrangements and their details such as confirmation number or addresses. Then I add things to do, where to eat and any additional details. Then I add a packing list, which I have saved as templates.
Map it out. I always start a new map within my Google account that has everything we would like to do and places we would like to eat. This helps me get a visual of where everything is, and if we will need a car to get around or public transportation will be fine. Then I am able to schedule things out by time or order of driving distance so we don't waste time going back and forth.
Build out your Itinerary. Now is the time where everything needs to come together. I have a defined process for this as well (who would have guessed, right?). I start the spreadsheet with our trip hashtag (because hello, it's 2016), then add where we are going and the dates.
Below that I add the travel arrangements which I can easily pull from the Trello Board. This includes dates, flights, confirmation numbers, hotel address, and car rental information.
Then the "Do" and "Eat" sections. I list out everything we want to do and all of the recommended restaurants I have found. I build this out to include anything that we would really like to do or places we would love to eat, and then build it out from there. It helps to include important details like times, prices, etc. for each place.
I take the suggestions from the "Do" and "Eat" sections to build an itinerary. Like I mentioned previously, we sometimes keep this fairly loose, but since we were in Alabama for less than 36 hours, I built it out fairly full since there was a lot to see and do.
Then I print it out, save a version on my phone and we are good to go!
How do you plan your travel itinerary for your trips?