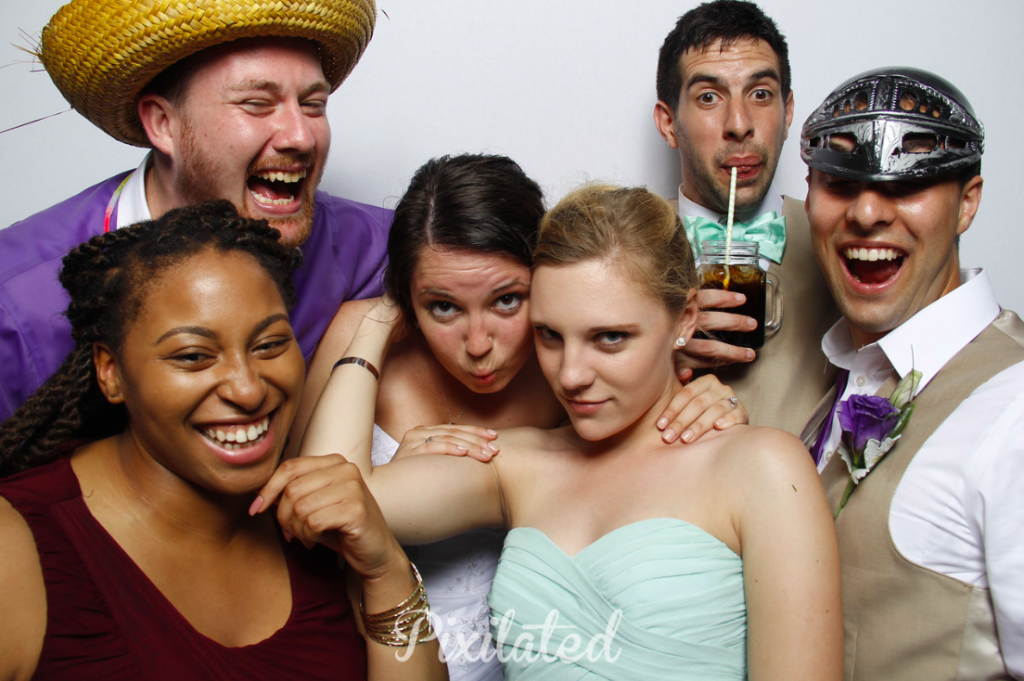 Welcome back to another week of Wedding Wednesday! I have known that we would have a Photo Booth from before we were even engaged. I love how interactive they are, and that guests get to have some fun during the wedding. They are especially great during the "low" parts of the wedding, like cocktail hour, and between dinner and dancing.
I have worked with a company based in Baltimore, Pixilated Photo Booth, many times and I have always enjoyed how fun their staff make the experience, which made the decision easy for us. They have different options for timing, props and backdrops. I made a tassel Photo Booth backdrop which took hours, and in the end was only able to be used for about a half hour because of the weather. This was a bummer, but everyone still seemed to enjoy themselves!
The photos were printed out as many times as needed, and also saved online for us to download. I love being able to go through these and see how much fun everyone was having. My only regret is not having the Photo Booth under the tent the entire time. Since it was originally outside, we lost about 45 minutes when it started to storm. The attendant was super sweet though and let everyone in the line get through before she packed up.
Guest activities were very important for me, I wanted to make sure that everyone had something to do, even if they didn't enjoy dancing. We had several areas set-up for them to play different games, or even just hang out. I will be sharing more of this when we get our photos back!
For now here are some of my favorite shots from the Photo Booth! Of course we had to have our logo included on the print outs 😉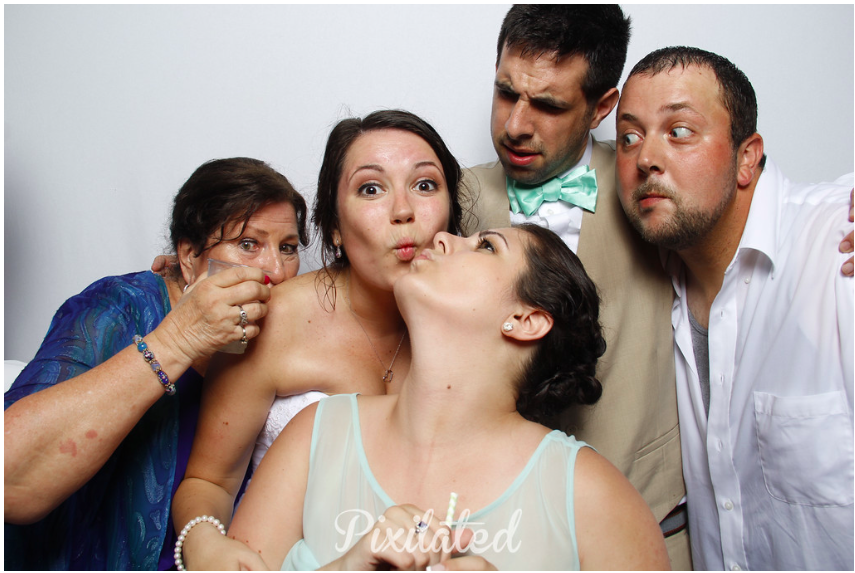 my grandmother, best friend, husband, and my best friends husband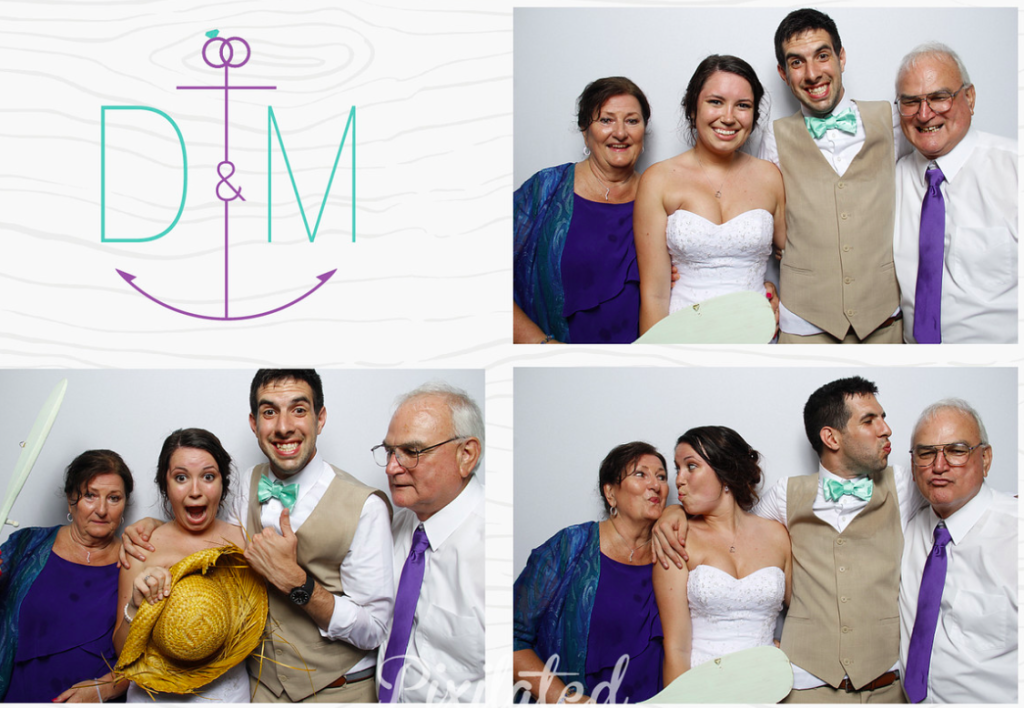 my amazing grandparents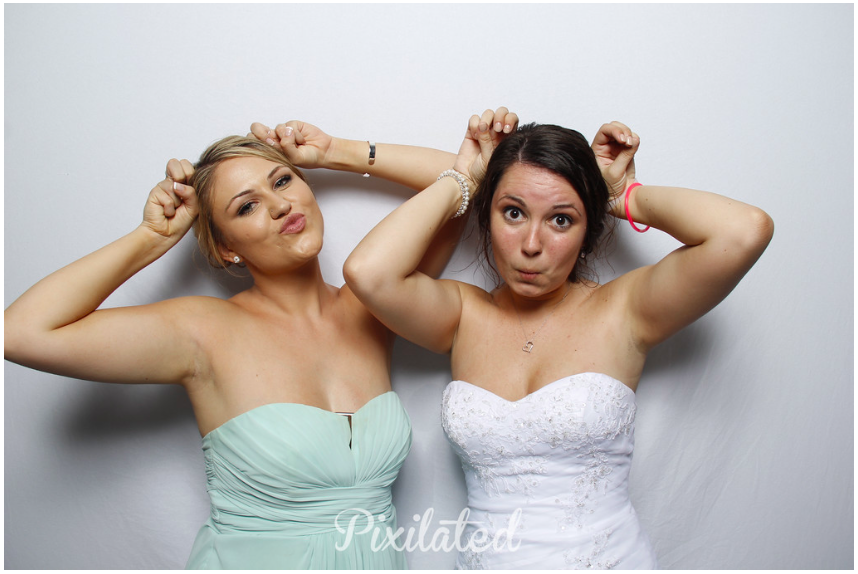 one of my longest friends, and bridesmaid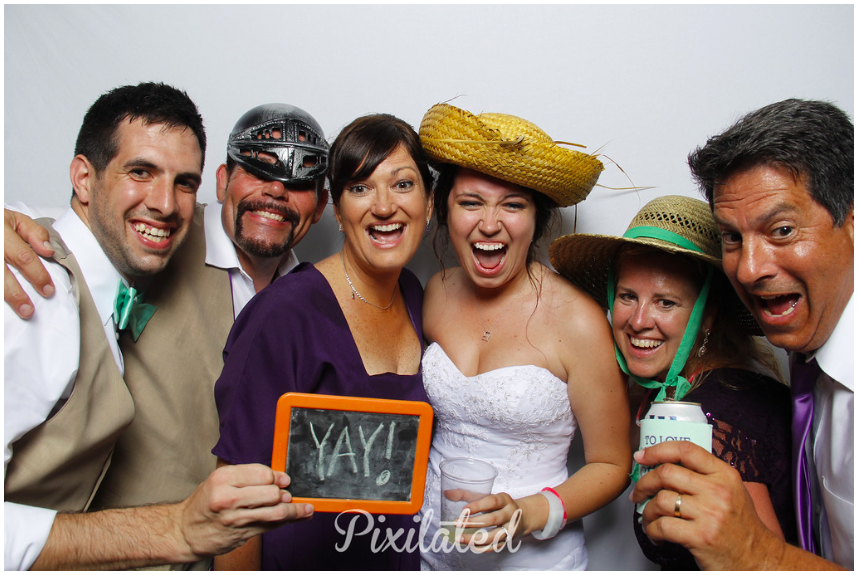 us with our parents!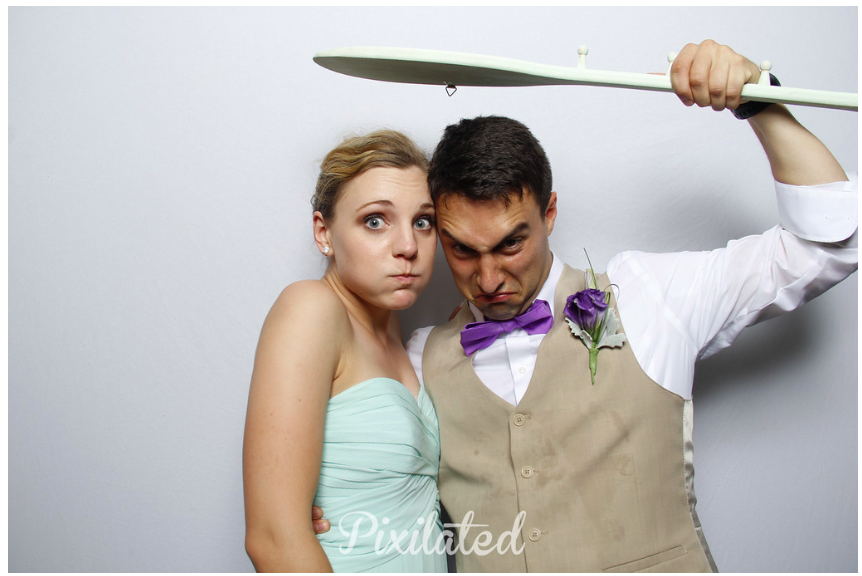 my brother-in-law and hopefully sister-in-law one day soon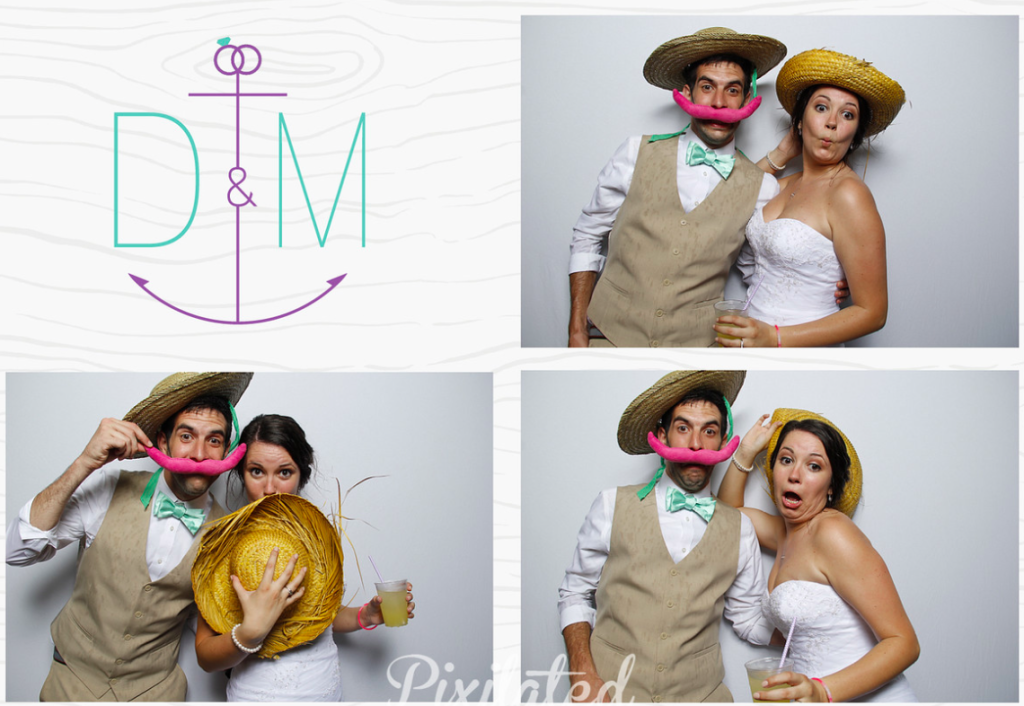 <3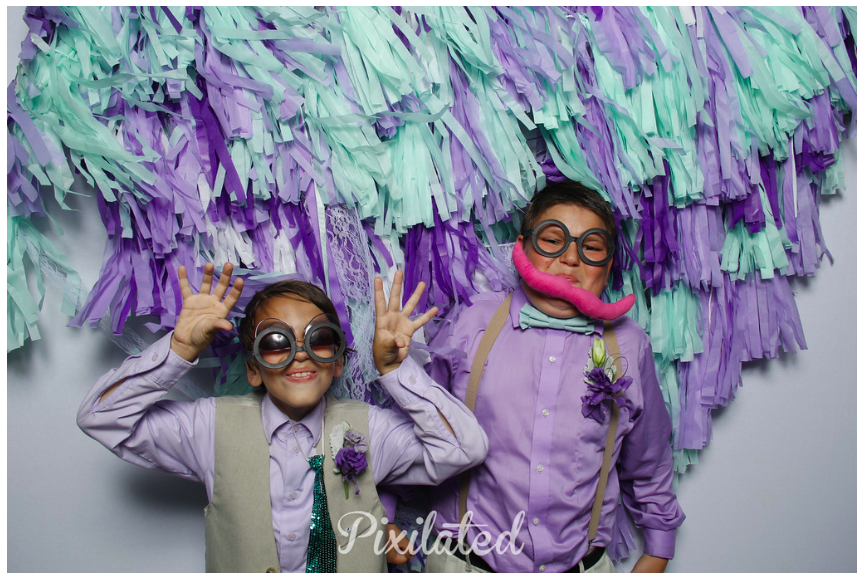 two of my brothers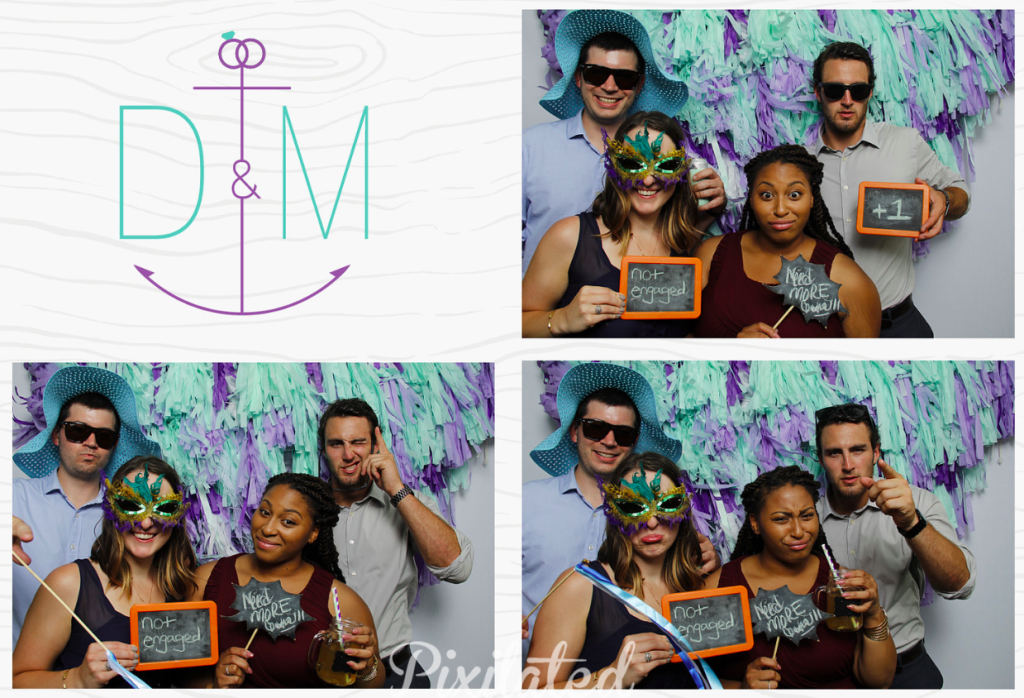 some of my most favorite people
It was so hard just to pick a few of these! If I ever need to laugh until I cry, I know I can go through these photos. I love these people and I am so thankful to have had all of them together celebrating our wedding.
---
PS. Do you want a wedding video AND a way to save unlimited guest photos & video? Grab this limited time wedding freebie! Every Summer couple can get their magical, pro-edited wedding highlight video for free! Use the @WeddingMix app to save every guest photo & video, forever. Then, editors turn your best moments into a fantastically fun, FREE wedding highlight video. Get your video: http://ow.ly/PUF7H
---
Now it is your turn! We would love to have you link-up with your wedding tales, planning adventures and day-of memories
As always, we would love to have you linking up with us and sharing your wedding inspiration, stories and photos of your own! Just please remember to link back to either mine or Nikki's blog in order to keep the Wedding Wednesday fun going around.