I did a lot of research on things we could do with our port day in Nassau and it was quite tough when almost all of the options cost a pretty penny. You may remember that we sort-of last minute booked our NYE cruise for a great price and we didn't want to turn this into an expensive trip in the slightest.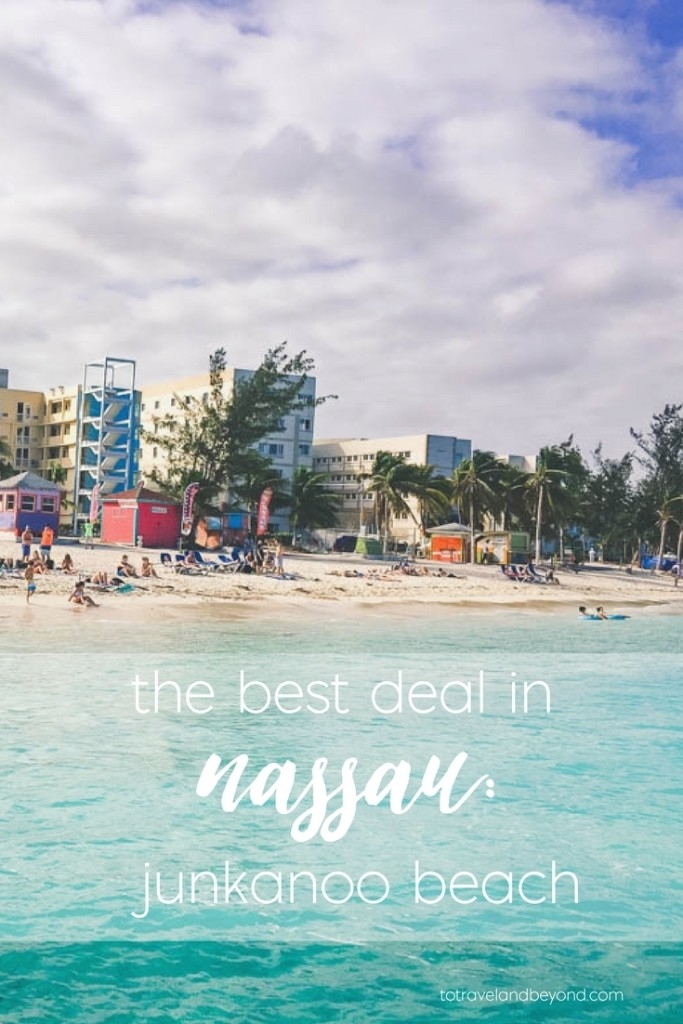 Of course Carnival offered some great excursions, and we would have loved to swim with the dolphins in Atlantis, but it just wasn't something we could see spending $200+ to do with 8 hours in port. My search continued. I found a few places that offered excursions for a better price, but they still didn't seem right. I eventually found that some of the restaurants in town had specials, but I didn't want to be sucked into a tourist trap like Fat Tuesdays or Señor Frogs when I could see them in the USA.
Eventually I started reading about a private beach just a few minutes away from the port. I talked our group into checking it out and hoped for the best. Once we disembarked we made our way towards Junkanoo Beach and arrived as they were opening. I have to admit, first I was nervous because nobody was there and it seemed a little dare I say it, boring. Thankfully I was a little stubborn and told Dave I wasn't walking any further and a beach day was what I preferred.
Thankfully, the staff was amazing and started telling us everything they offer (but not in a pushy way) and asked if we had any questions about the area. They had several different options and we were intrigued by the prices- which was my main reason for coming here in the first place. We decided on the all you can drink package with towels, beach lounge chairs, use of the water sport equipment, and free wifi. The perfect package all for $50 total for two people. The only thing not included was bottled beer.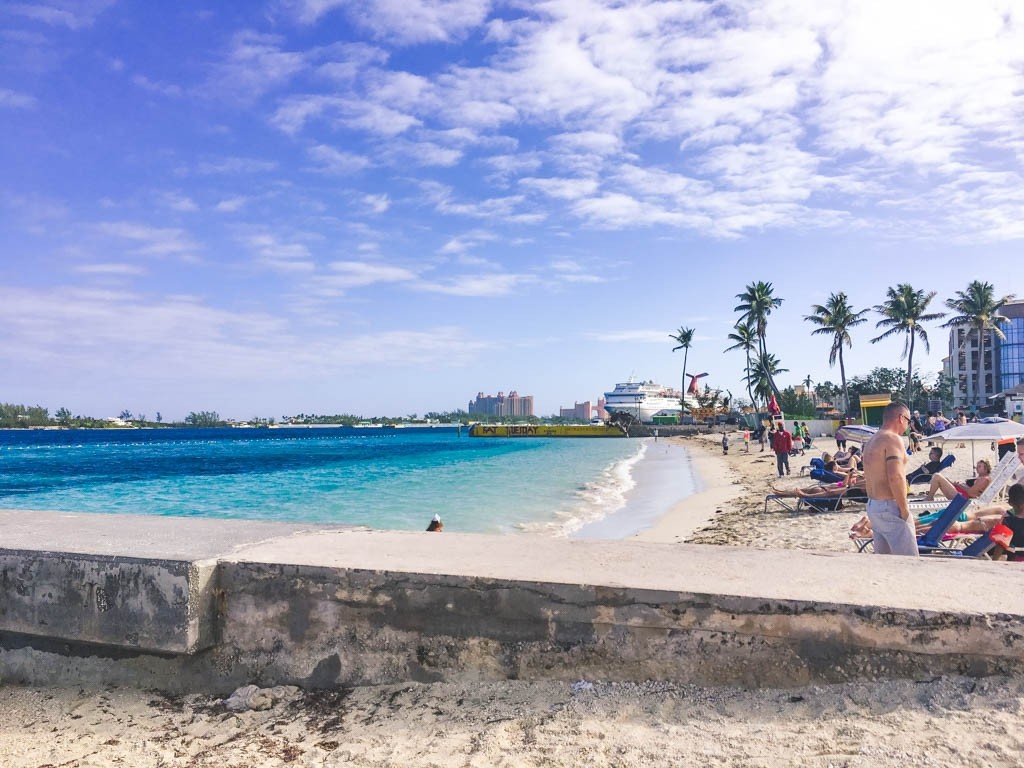 The beach quickly started to get crowded and we were so happy to have our space right next to the water. Our friends opted to not get an inclusive package but took advantage of the 4 beers and 4 shots for $9 a few times which made for the perfect day. A DJ showed up a few hours later, got everyone involved in some games and really made it a beach party.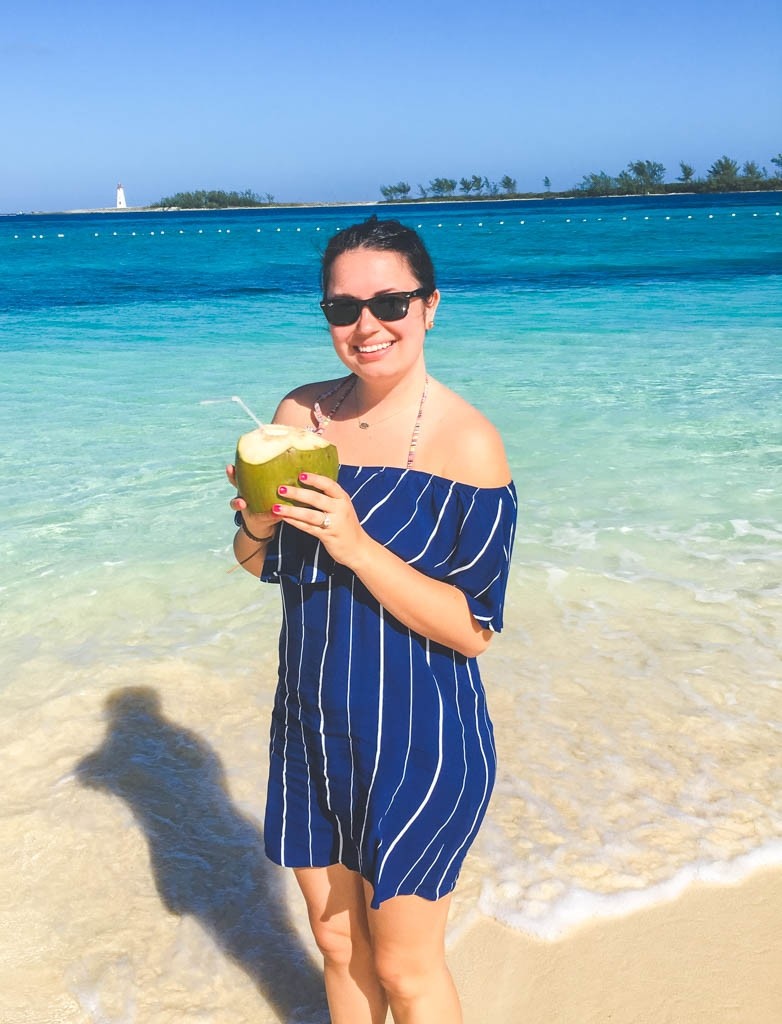 For such a great price, the best pina colada I have EVER had and some great memories, I am really happy to have found this place. If we ever make it back to the Bahamas we won't waste time and will head straight from the port of Nassau to Junkanoo Beach.