This shop has been compensated by Collective Bias, Inc. and its advertiser. All opinions are mine alone. #PerfectPortions #CollectiveBias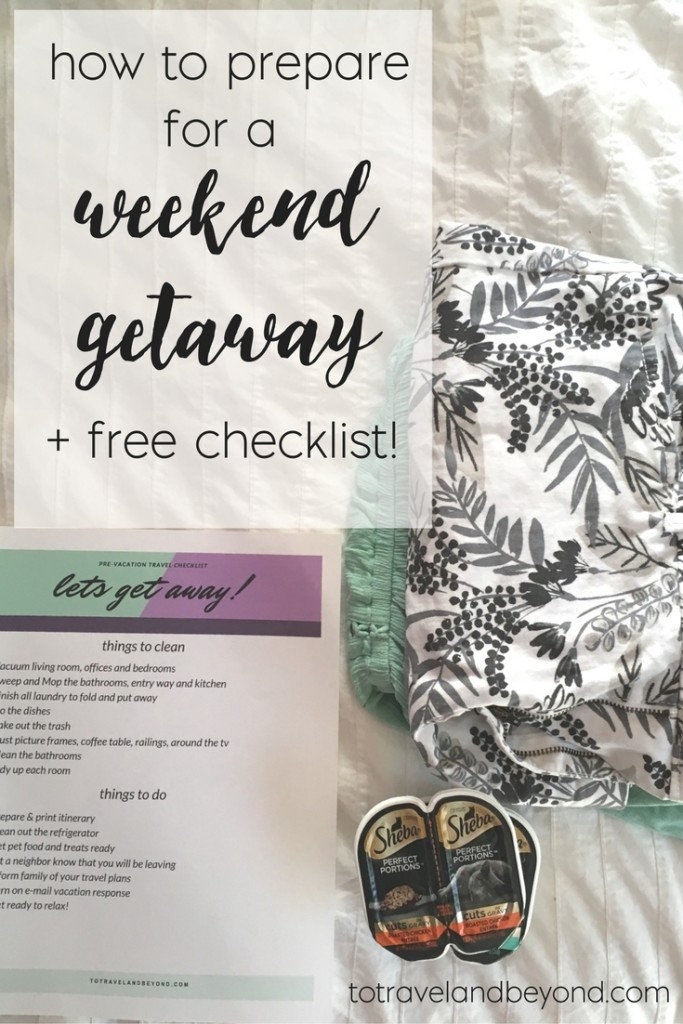 We travel often, which means getting the vacation prep down to a science is essential, especially when I am unpacking my suitcase just to repack it again. I tend to follow schedules with almost everything in my life, and preparing for vacation is no different. There is a routine that we have to prepare to leave for a trip or vacation and it only slightly changes depending on the length of time we are away.
This summer has mostly been long weekend trips, so I am sharing our routine and a checklist to get your own home ready for a vacation, and also to make sure your pet still feels loved and happy while you are away.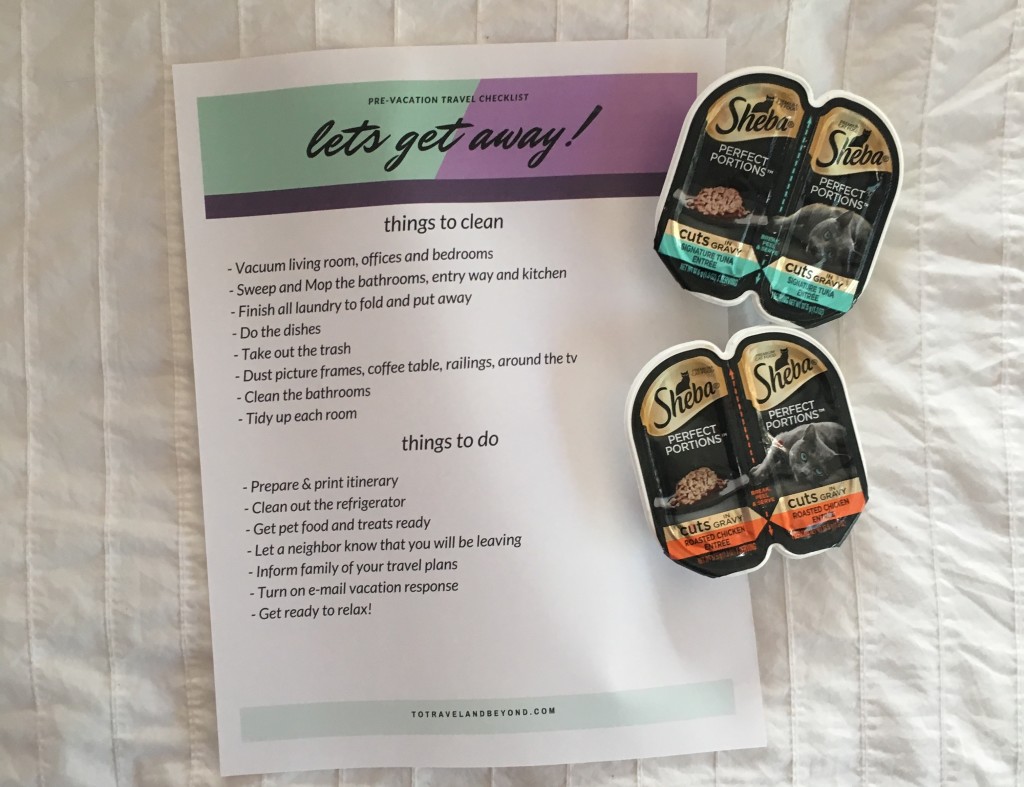 Clean the house- I hate coming home to a dirty house after a vacation. Most of the time I am a bit tired from the flight or car ride, so the last thing I want to do is spend a few hours cleaning. The week before we leave consists of slowly cleaning all areas of our house.
Go through the refrigerator- If we don't have anyone housesitting (which we normally do) I will get rid of anything hat could spoil while we are away. This includes coffee creamer, vegetables, fruits, milk, etc. and I also put any meat into the freezer.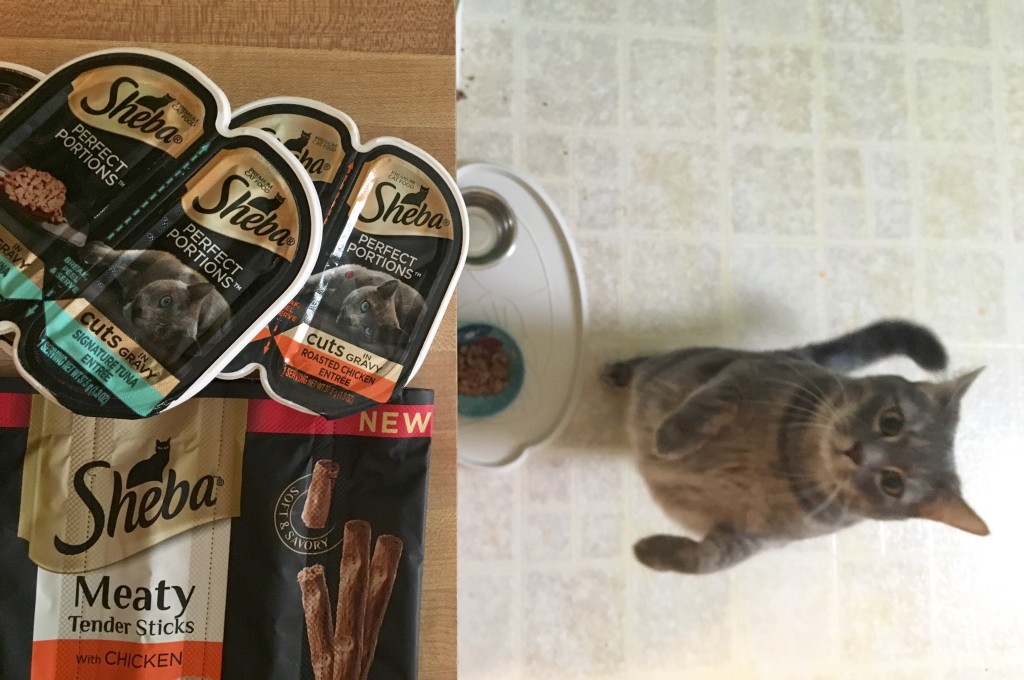 Have SharkBaits Essentials Availible- There are a few different people that will shark sit for us when we are away. Sometimes they will quickly stop by, and other times they will stay the entire time we are gone. Either way, I like to have everything prepared to make their duties quick and easy. We love having SHEBA® PERFECT PORTIONS™ availible and ready to go because it takes the guesswork out of how many ounces of food to feed SharkBait and she is never overfed. We also like to spoil her a little bit while we are away and SHEBA® Meaty Tender Sticks with Chicken are a great way to do that. They are made with real meat and no artificial flavors which leaves her meowing for more. I was also surprised with how quickly she eats them, that must mean that SHEBA® WHAT CATS WANT™ You can find more inspiration here about on making sure your pet feels loved while you are away.
Print our itinerary- This may be wasteful to some, but I like to have a paper copy of our itinerary, things we would like to do, and travel plans, handy and in mu purse. Sure, I could have this on my phone, but I prefer to have both options. I also share a copy of this with my sister and/or mom just i case they need us at any time, they know our general whereabouts.
Turn on vacation response for emails- Even if you are only going away for a few days, set-up a vacation automatic responder for your email. It will keep away some of the stress, and nobody will think you are ignoring them.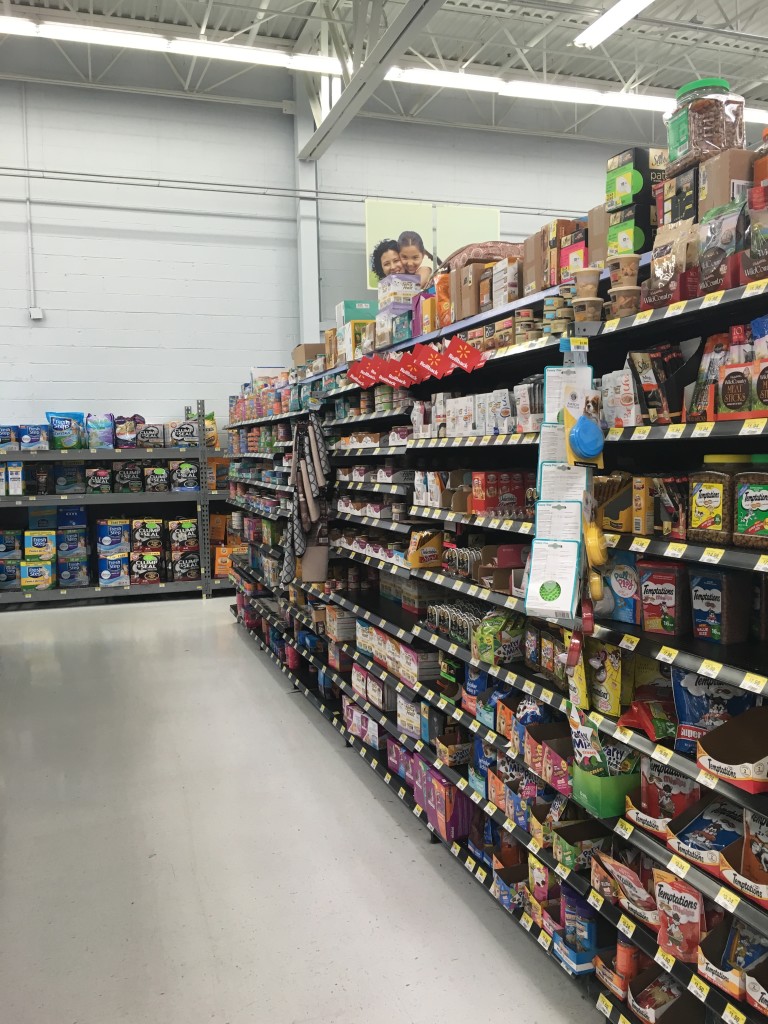 Plan one shopping list- Most of the time we need something before we leave for a trip. Whether it's new makeup, travel-sized shampoo, or more SHEBA® PERFECT PORTIONS™, Walmart is a one-stop shop and I am in and out when I am working from a list.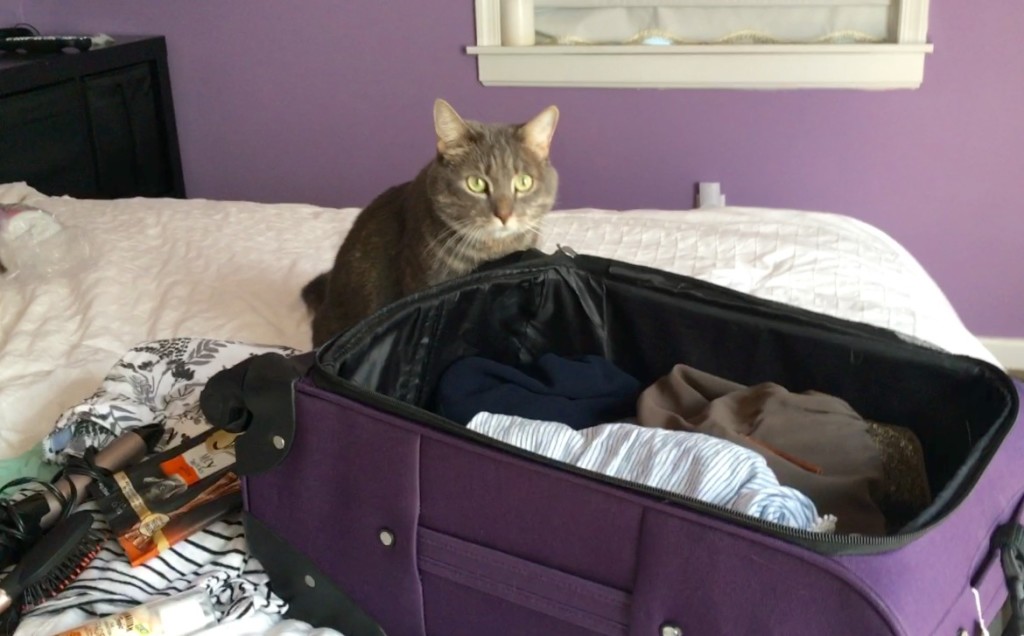 If you would like to download your own travel checklist, check it out here. Do you have a pre-travel routine? Where are you going next?