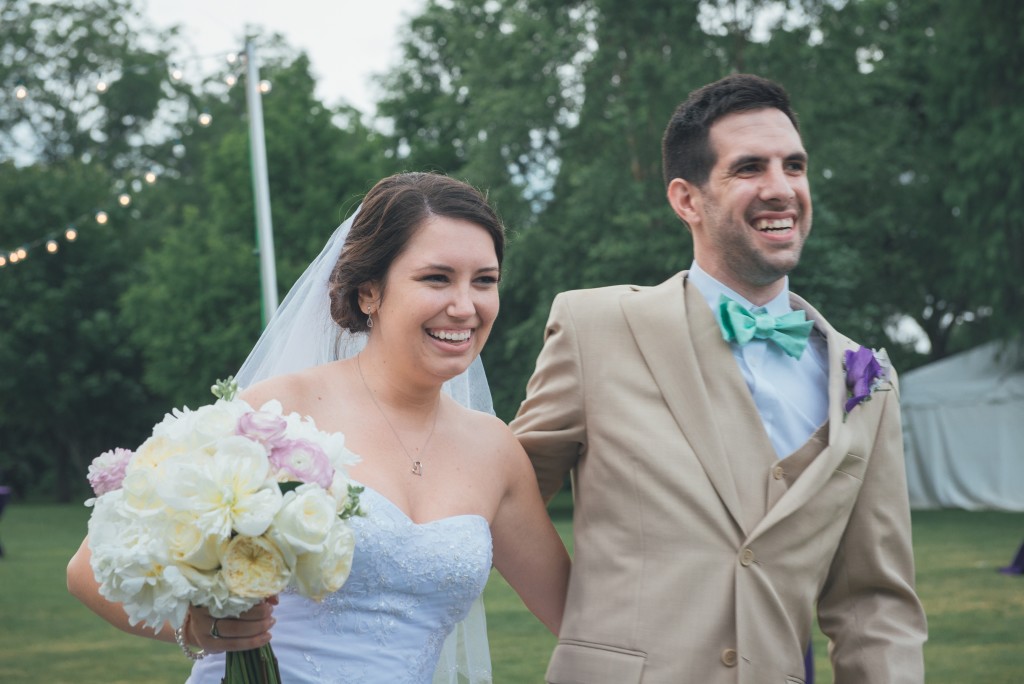 YAY for another Wedding Wednesday! I am getting so excited of how many new wedding photos I can gush over every week from those that are just joining us. Keep them coming!
After the cocktail hour and couple photos, it was time to really get the party started! The reception entrance was something I debated, because I originally planned on just taking part in the end of cocktail hour and yard games. If we would have done it this way, our "announcement" as Mr & Mrs would have been right before our first dance. Dave wanted everyone to be introduced though, so that is what we did!
Having our dance floor outside of the tent was one of my #1 things. I wanted this so bad, and even as the weather threatened to ruin those dreams, I still went along with it. I knew our family and friends, and I had a feeling that they wouldn't mind dancing in a little rain….more on the "little rain" that turned into a tornado later. So, we have our entrances announced across the outdoor dance floor.
Our friends, let me tell you. They can bust a move, so I knew I wanted a song to bring them out. I also wanted to have a fun song when we were announced, and it wasn't a hard decision once I started thinking about it. The bridal party danced across the floor to Bring Em Out and then we came out to Party in the USA (which is where I got our traveling hashtag from #VolpesInTheUSA) I have been a Miley Cyrus fan for.ev.er., girl has gone crazy now, but I am really hoping Liam can bring her back in. Also, bring back the long brown Hannah Montana hair #hairgoals
Now for the photos!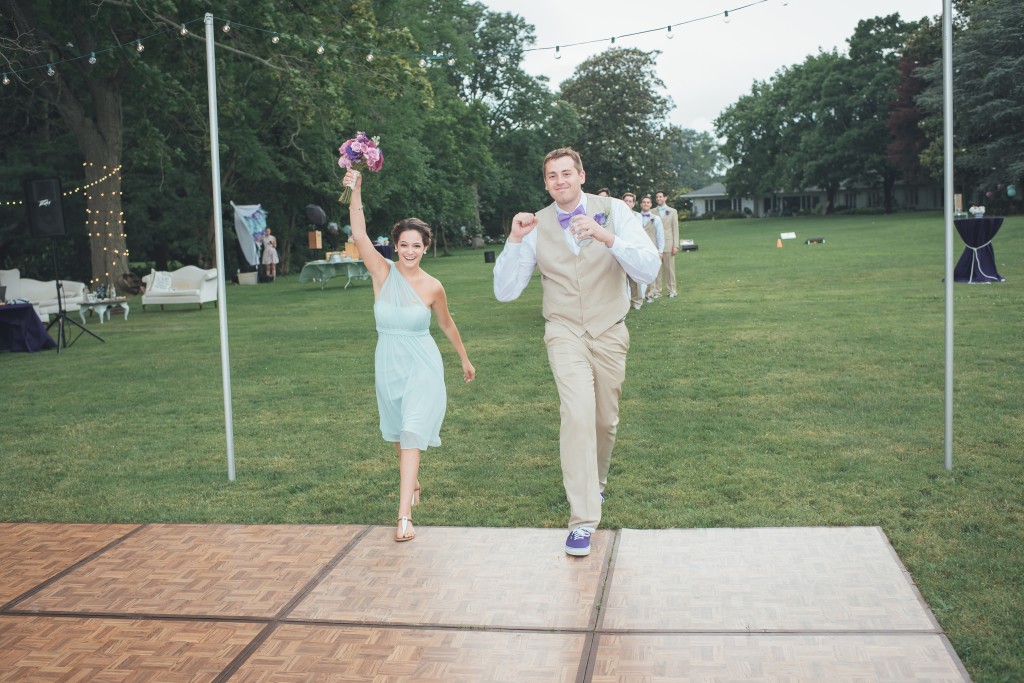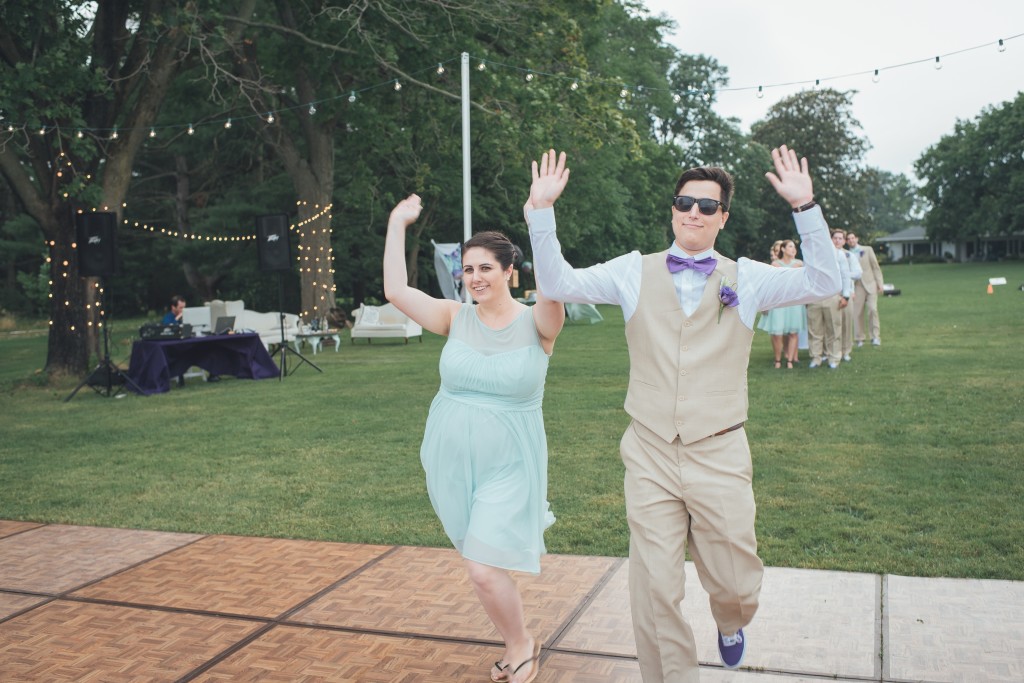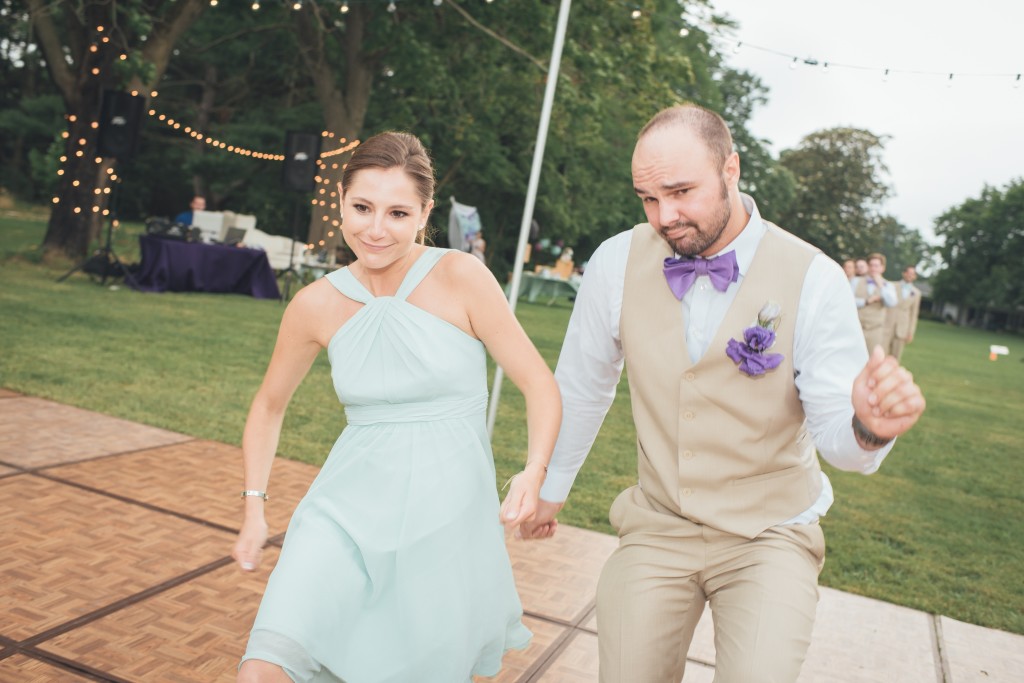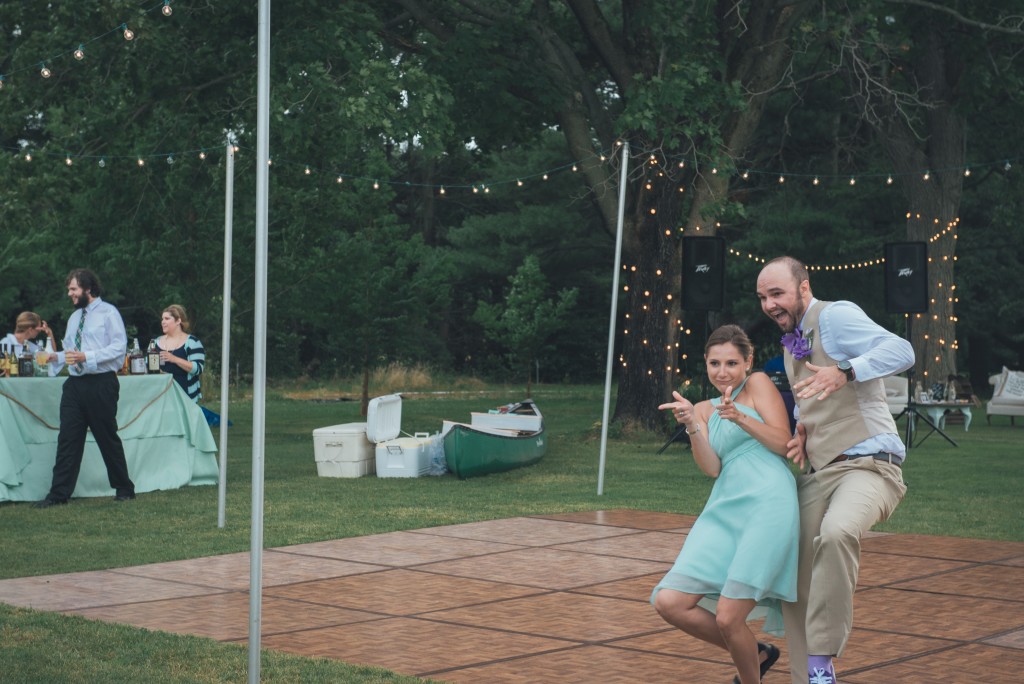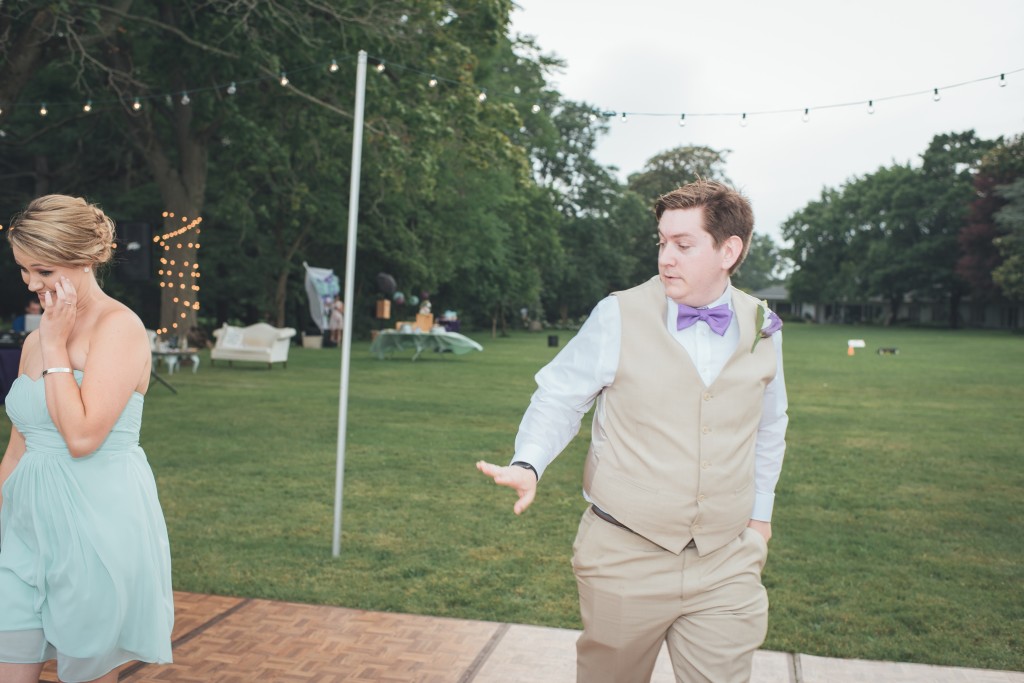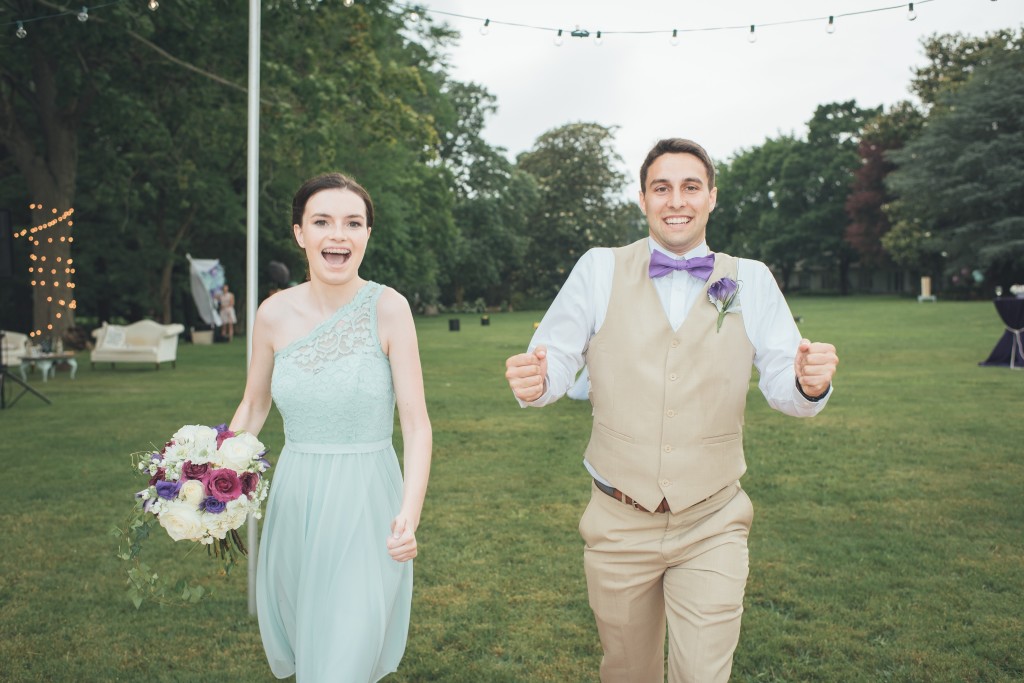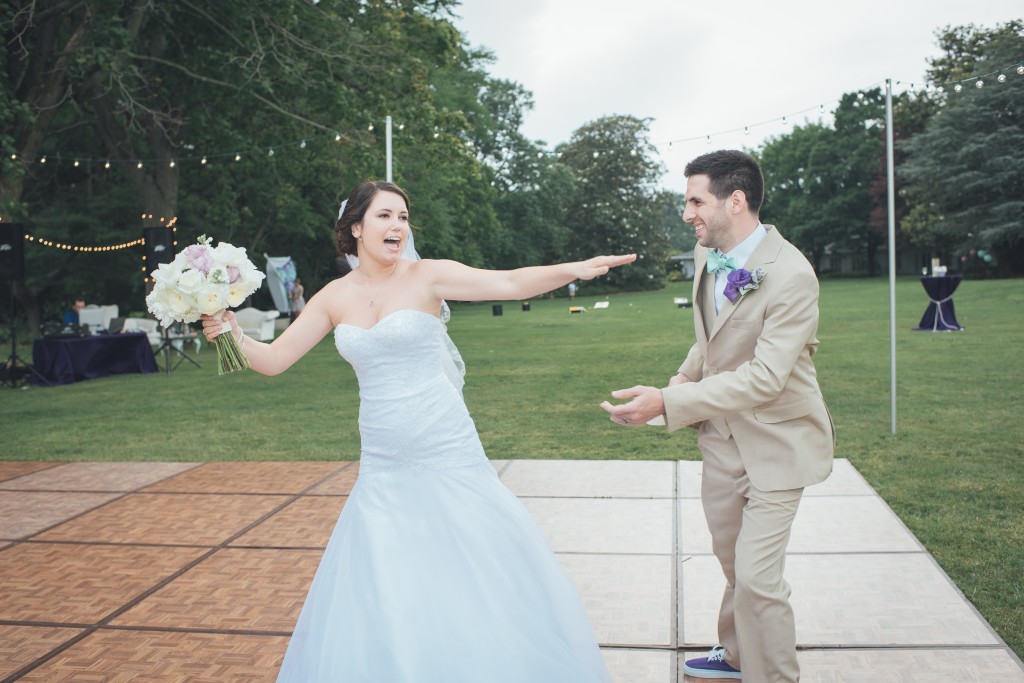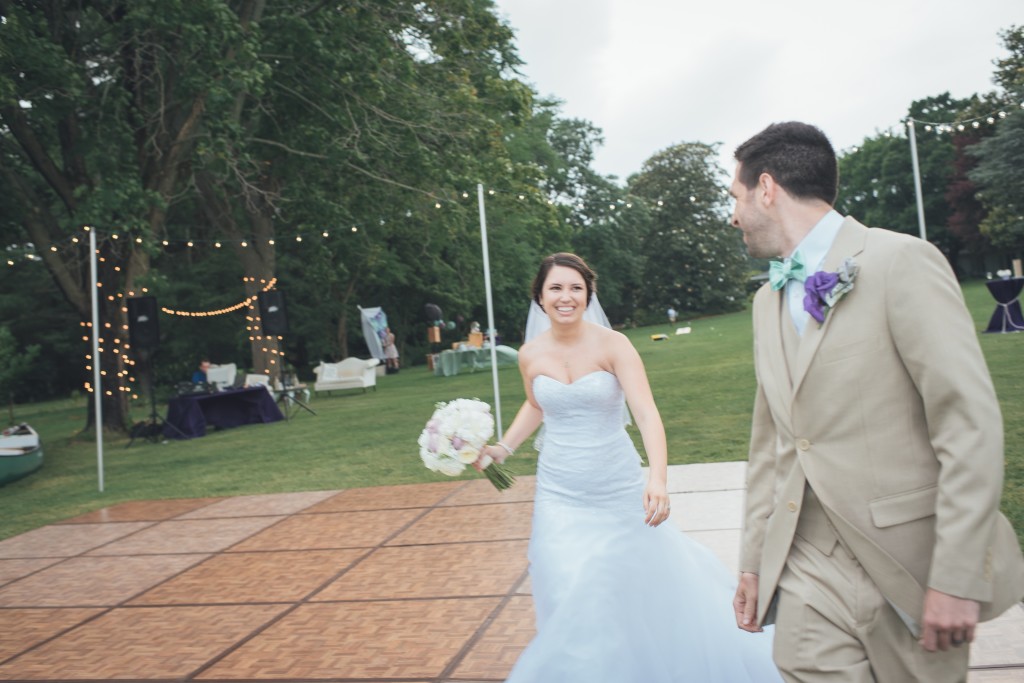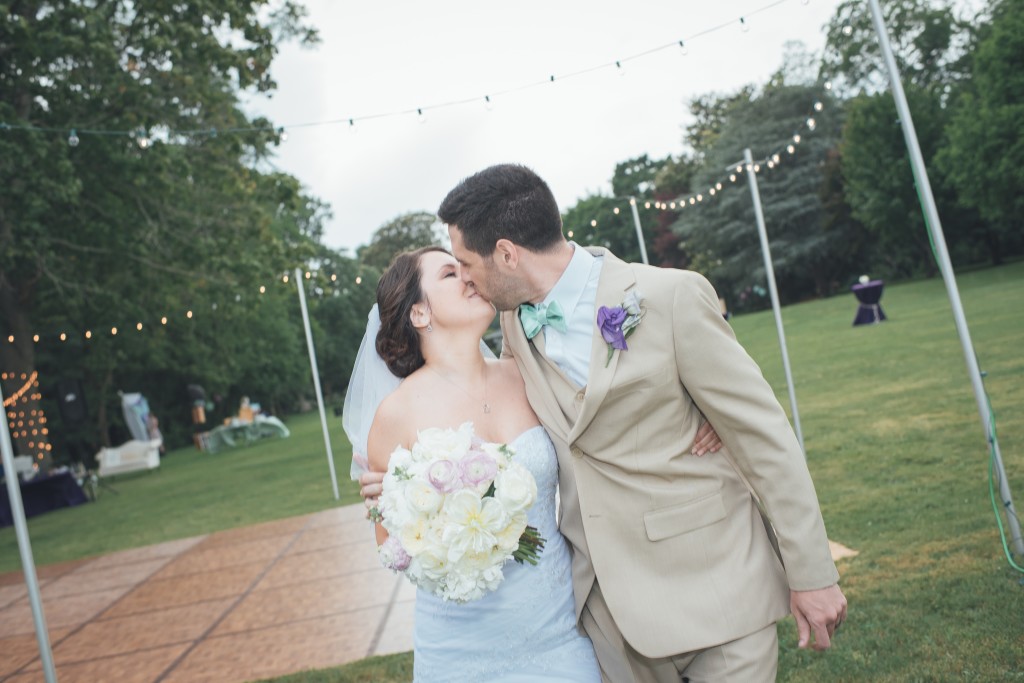 Did you have an entrance song for you and the bridal party?
---
Now it's your turn to link-up and share your wedding tales.
Nikki
and I love reading all about your big day, someone else's wedding adventures, or anything else wedding related. We just can't wait to read all about it!