Yay! Everyone has received a Save The Date by now and I can finally share them! It took us so long to finally decide which pictures to use and neither of us could have been happier with the result. After we had our photos, Dave started designing them. I'm pretty sure he already knew exactly what he wanted, but he let me get in a few suggestions anyways.
We knew we wanted to have a photo of us on the back with the wedding details, but we didn't want the important information to take away from the photo itself. When we had our engagement session we asked for a picture of us on the beach as the sun was rising, but far enough away where we would be a tiny image in the corner, have I lost you yet? This photo turned out perfectly!
I knew I wanted the silhouette of Maryland to be included somehow, but I let Dave take over with how that would happen. The first draft was amazing, but he planned on sending it as an actual postcard, so it looked like one. He had some really clever designs, like song lyrics as the dividing line on the back, but as much as I would have loved that I didn't want these getting messed up in the mail. So he tried again.
The second layout was great! Once he had that figured out (I really LOVED it), we needed to decide what to put on it. This is where I step in, I knew we needed location, date, our wedding website and of course our names. After all of this was placed, I could not wait to send them out!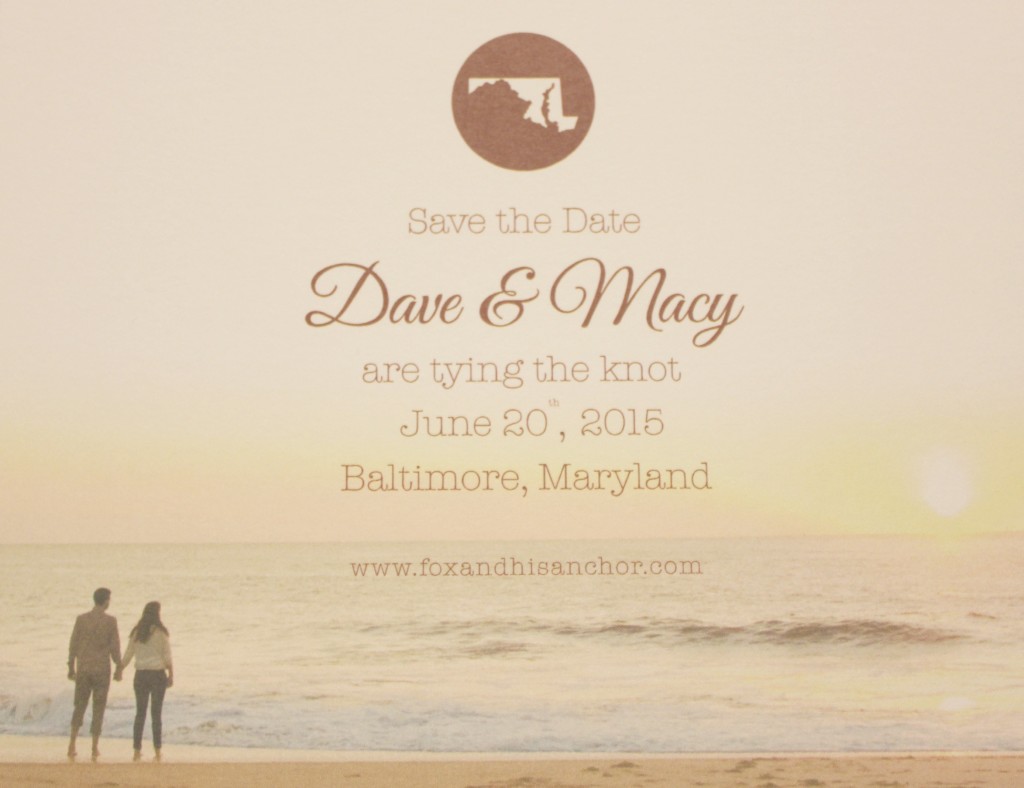 Then came the front of the card. We went back and forth with font, color, sizing, etc until we agreed on our final product. The anchors were all Dave, he really knows me so well.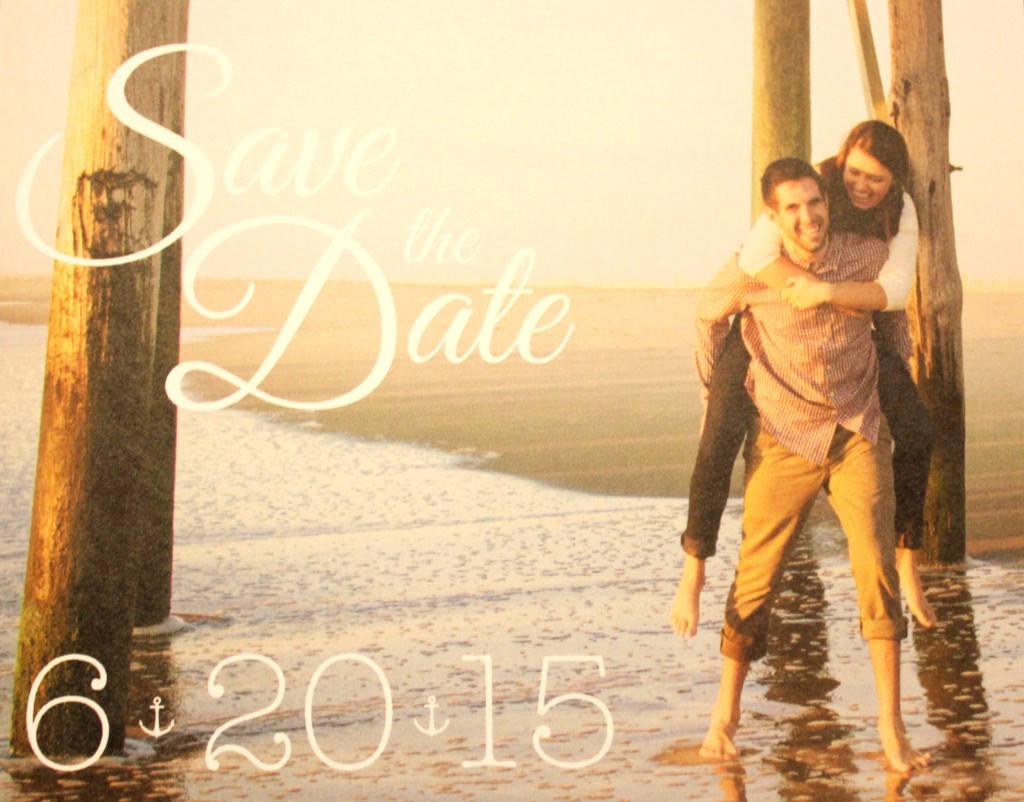 I love them so much, and I am so excited to have them sent out! Having a graphic designer as a Fiancé is one of the best things ever when planning a wedding. Now it's time to start designing the invitations!
---
Don't forget to link up with Meg and I, we would love to have you! We can't wait to read your bridal tales, wedding stories and of course look at the pictures from your big day!
<div align="center"><a href="http://totravelandbeyond.com/" title="ToTravelandBeyond"><img src="https://lh5.googleusercontent.com/DuTUDWIem5UvRgTQOtJG5fpd1bgDDdkNlu3CnKG4iN4=s207-p-no" alt="ToTravelandBeyond" style="border:none;" /></a></div>