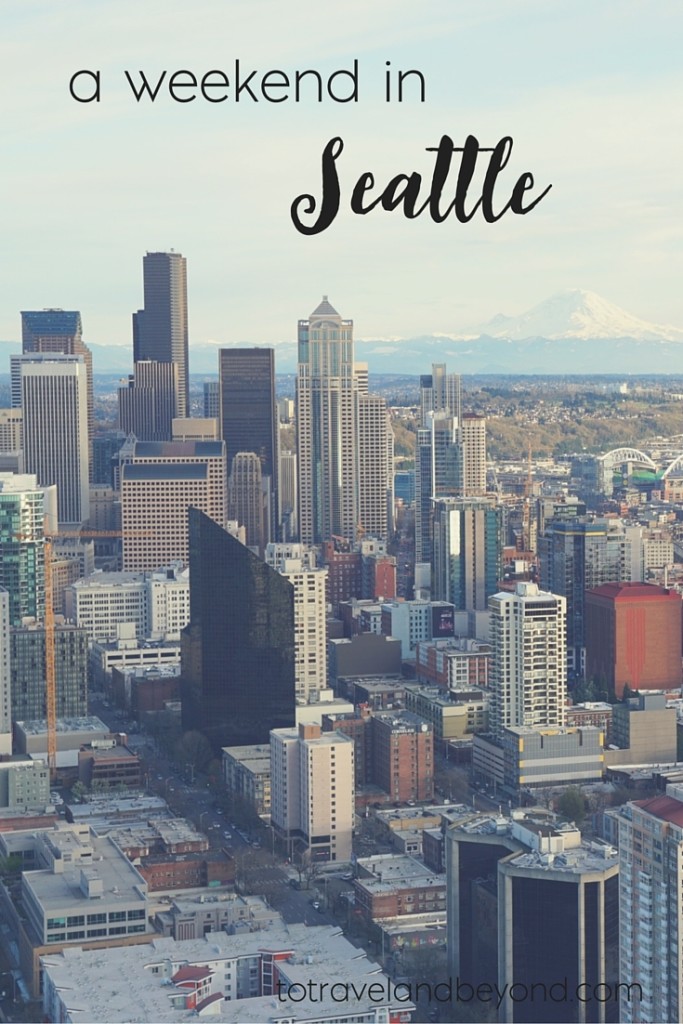 Just after our trip to Austin for SXSW, we headed straight to the West Coast to visit Seattle, Washington. This city has been on my wish list for years, I'm not sure why I was so drawn to it, but I have always wanted to visit. Maybe it's because waterfront city are my favorite, or possibly because of Greys Anatomy, but either way, I was so excited to go. When I realized we would be leaving Austin on a Thursday, i figured there was no better time to make the trek to Seattle, I figured why not- we're halfway there. Which according to the map- we were…but our flight from Dallas (what a silly layover from Austin) was actually longer than our flight back to the east coast. weird.
We arrived before noon in Seattle, which meant we had a good amount of the day left. I had been feverishly checking the weather since we made the plan to go, and all I ever found was rain. Then about 6 days before our trip I realized that somehow by the grace of God, it was going to be sunny when we arrived. We could easily tell that this was such a rarity by the countless people that said it was basically the first sunny day since January. As soon as we arrived, we dropped off our luggage at the hotel and headed towards Pike Place Market. Our hotel, The Belltown Inn, was in the perfect location and only a 5-10 minute walk to both the Space Needle and Pike Place.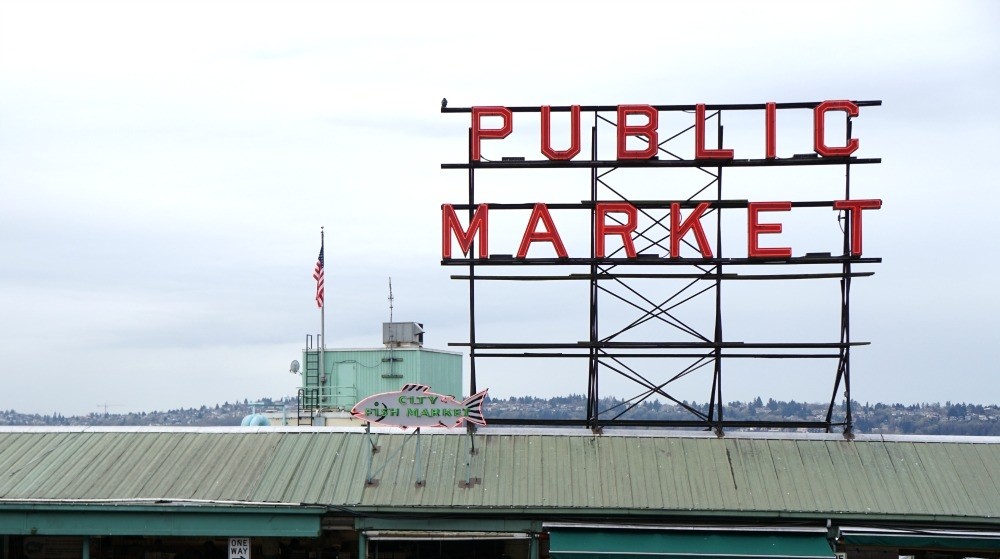 We spent some time exploring the market and then decided to take advantage of our CityPASS and take the harbor cruise. I'll share more about this another time, but it was such a fun trip! I love seeing cities from different angles and this was the best. We spent the rest of the day roaming around and celebrating St. Patricks day at some local bars.
The next day was another beautiful one and we headed straight to the Space Needle. I had no idea that the area around the needle was so awesome as well. There were several museums, a huge playground and lots of grass to relax on. We later found another park behind it, which we loved to relax in after a long day of walking. After our adventure in the needle and museums around it, (which was amazing & another CityPASS perk) we had lunch and went back to grab rental bikes from our hotel. Just wandering around the city was incredible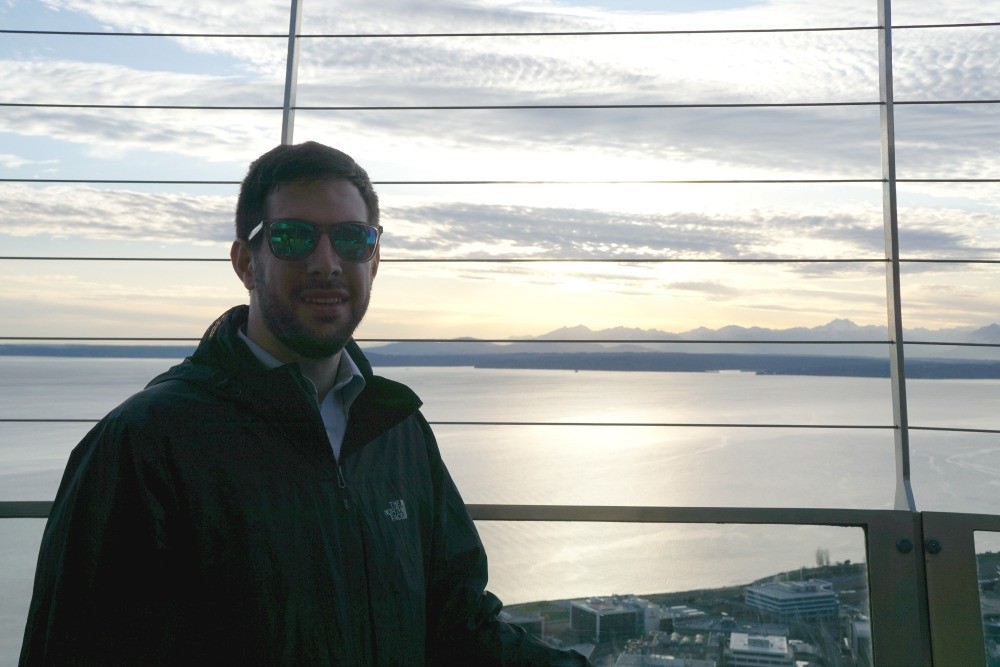 That evening we went back up the needle to see the sunset over the mountains, it was the most incredible view. Something else I have to admit, I had no idea that Seattle was literally surrounded by mountains. We heard that some of the larger peaks, like Mt. Rainier, are only visible 90-120 days per year and we were able to see them every day we were in Seattle! Being able to watch the sun reflect on them was captivating. I could have sat up there all night, which we probably spent 2 hours there just taking in everything.
Saturday was our adventure day, where we started at the original Starbucks, toured Pike Place again, did touristy things like put gum on the gum wall, and had the most amazing Moscow mules with FRESH flavored ginger beer. YES. Then it was time for our workout. We walked, and walked, and walked some more. We made the foot trek up to Kerry Park which was 1- breathtakingly beautiful 2- breathtaking as in I literally had no breath after walking those hills. It's a long walk from downtown and all uphill but it was worth it. We sat there for a while just talking and people watching, one of our favorite things to do.
I have so much to share about our 4 days in Seattle and I can't wait to share everything we did, where we ate and all of the things we loved about it. Seattle was everything I expected and nothing I expected at the same time, plus so much more.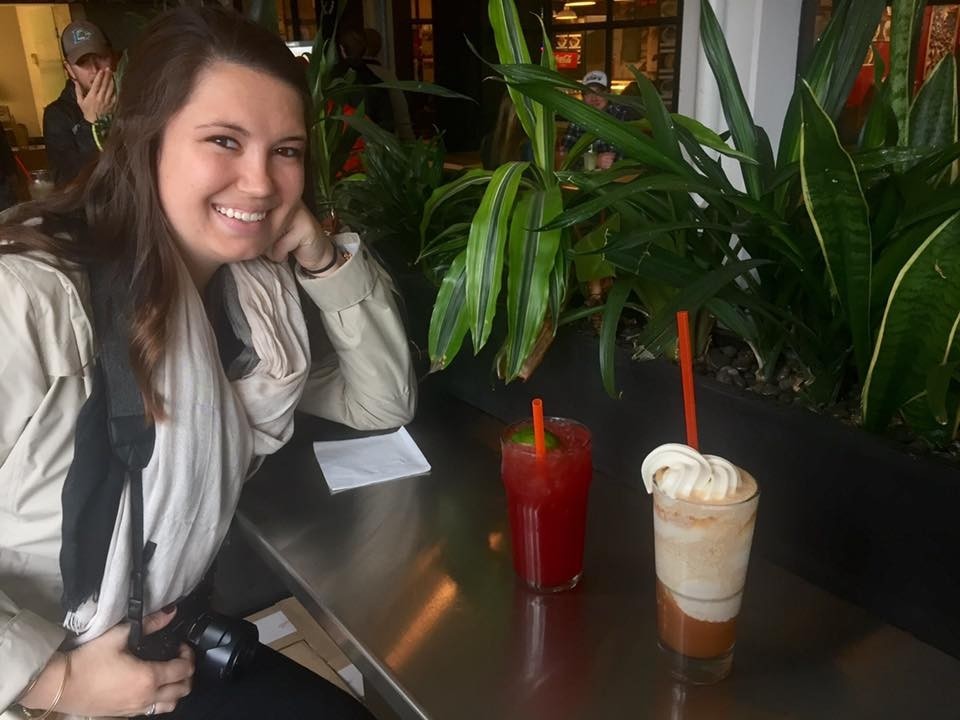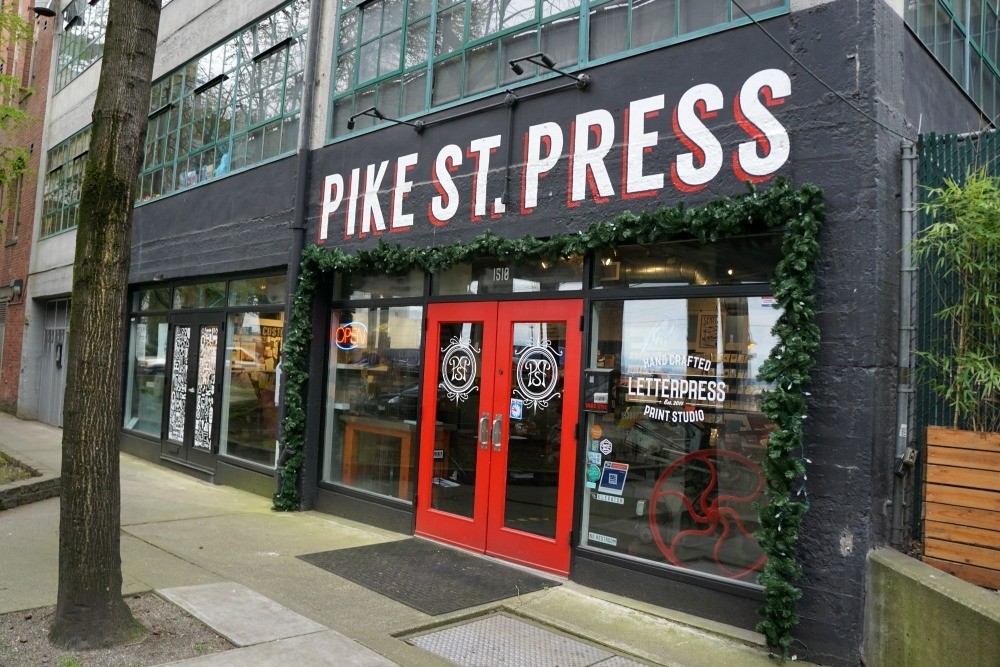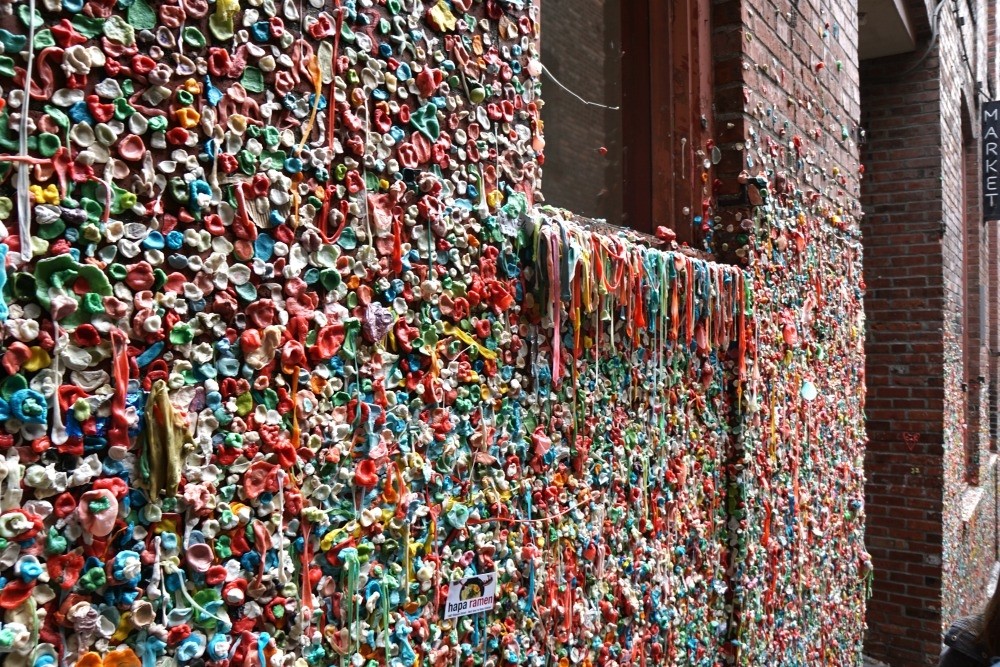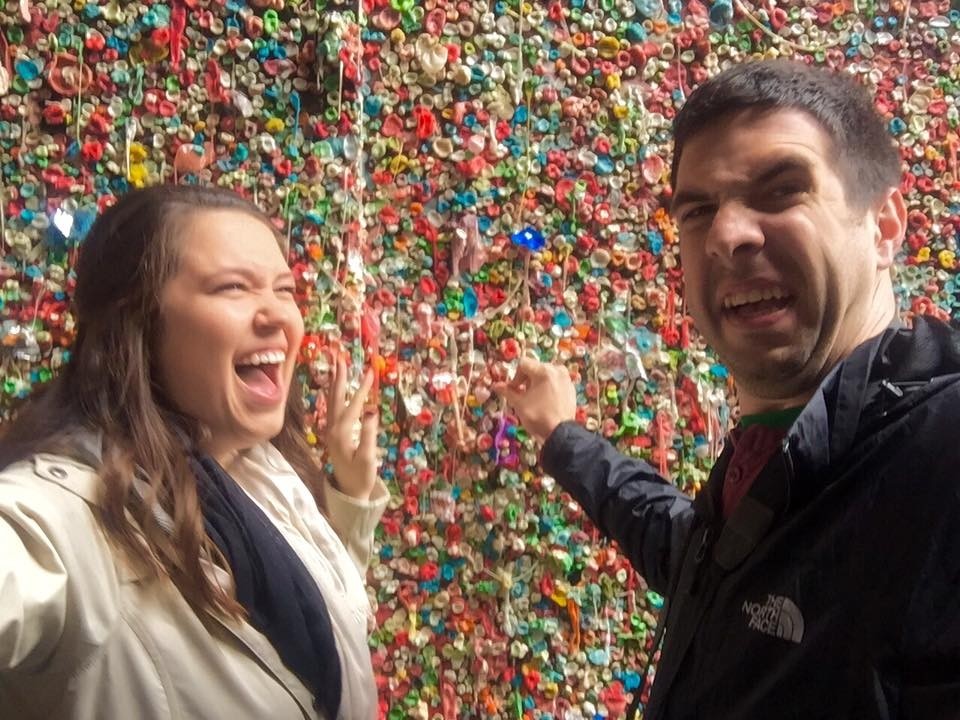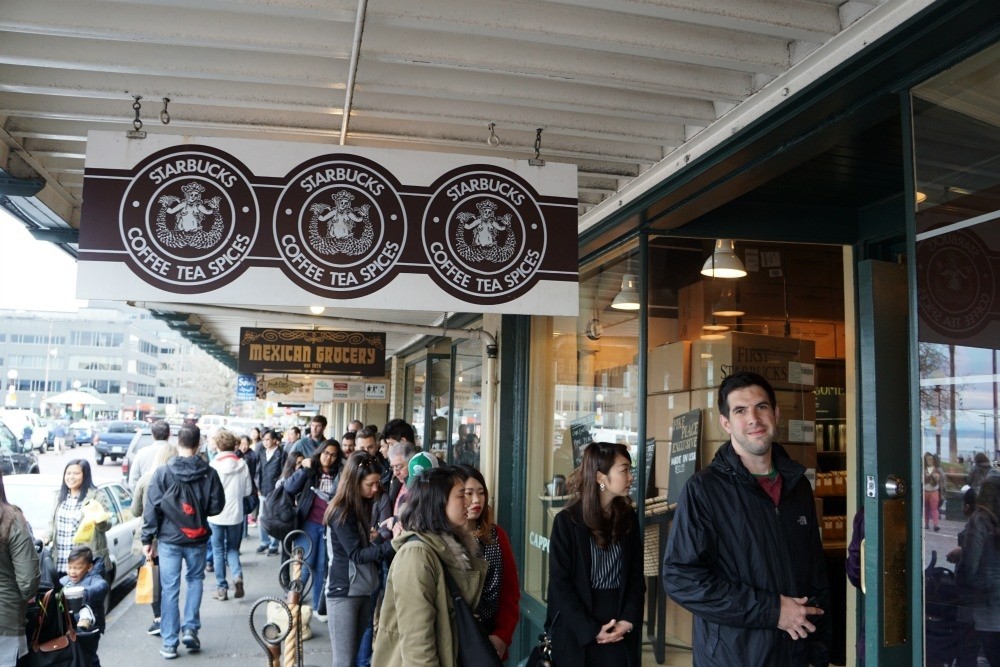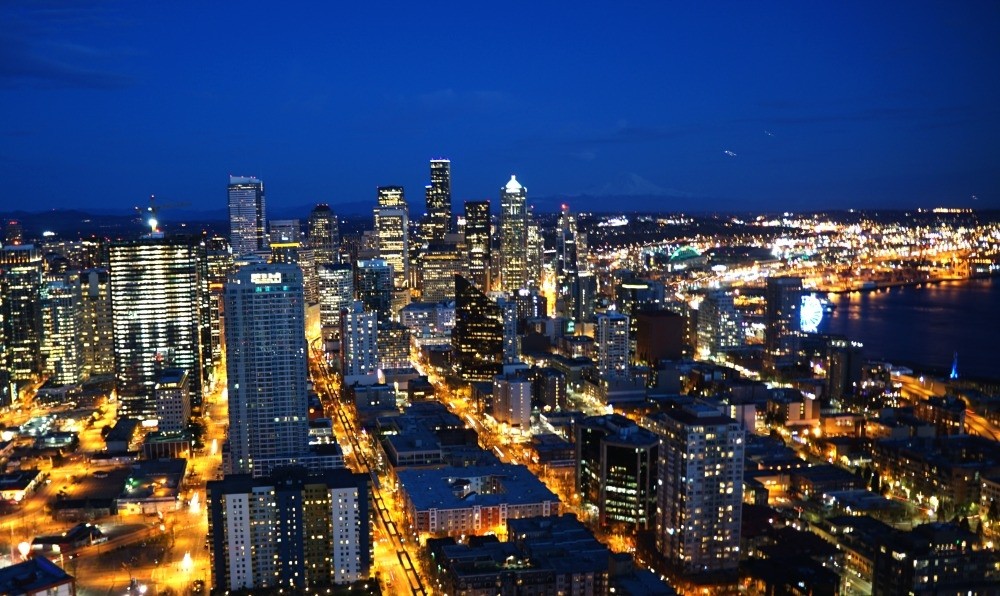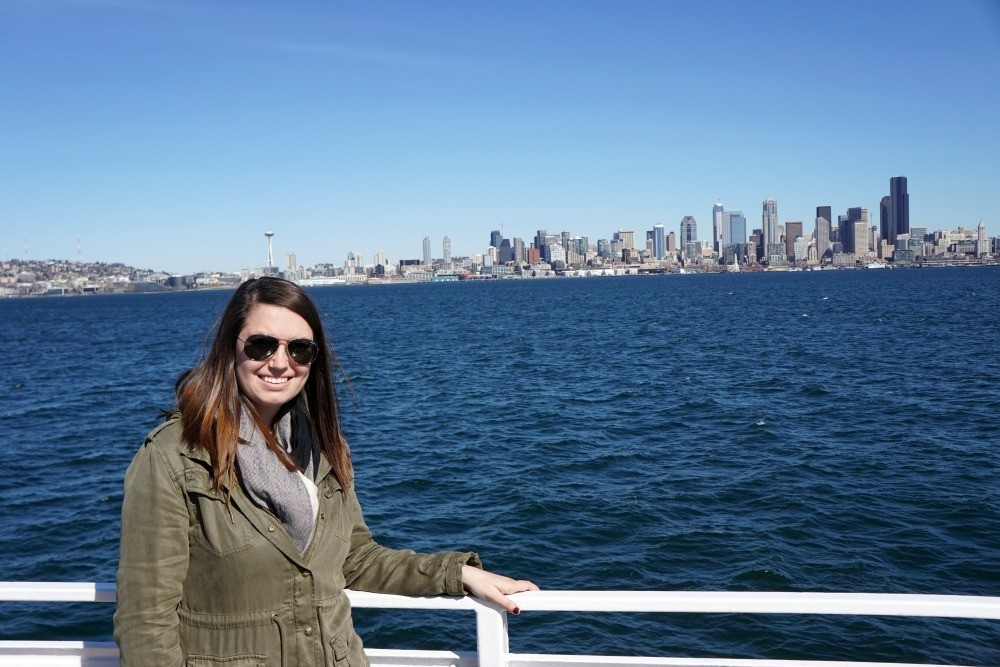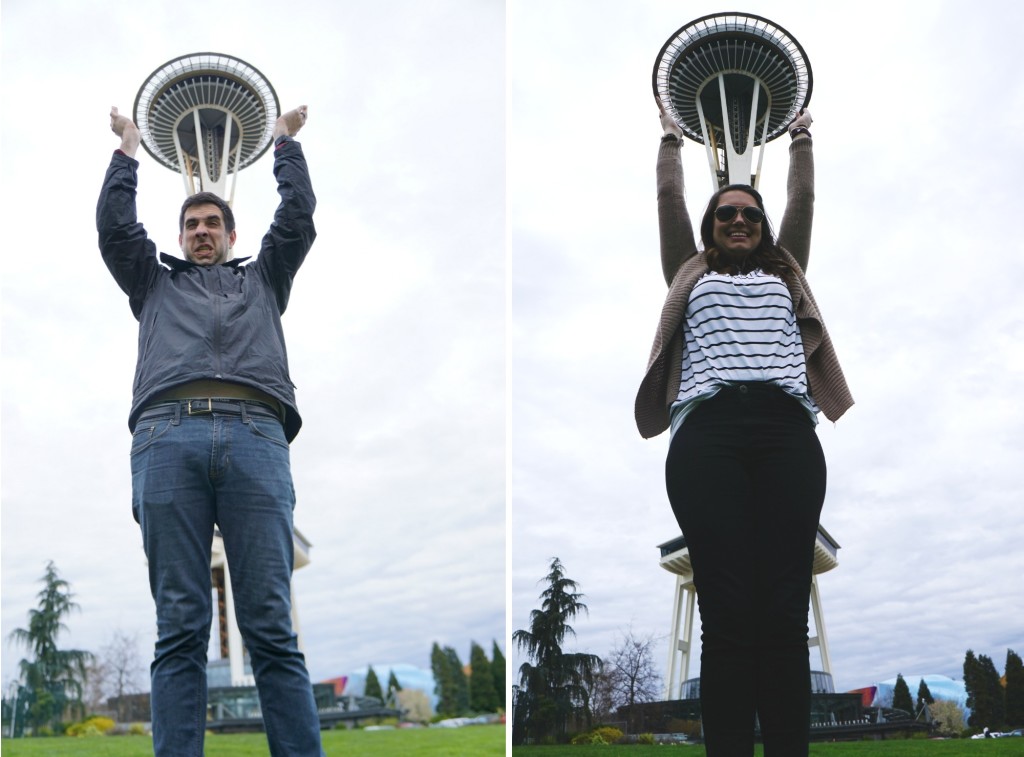 Have you ever been to Seattle?
We did receive complimentary passes from CityPASS  and a complimentary upgraded  stay at The Belltown Inn, but all opinions are my own.