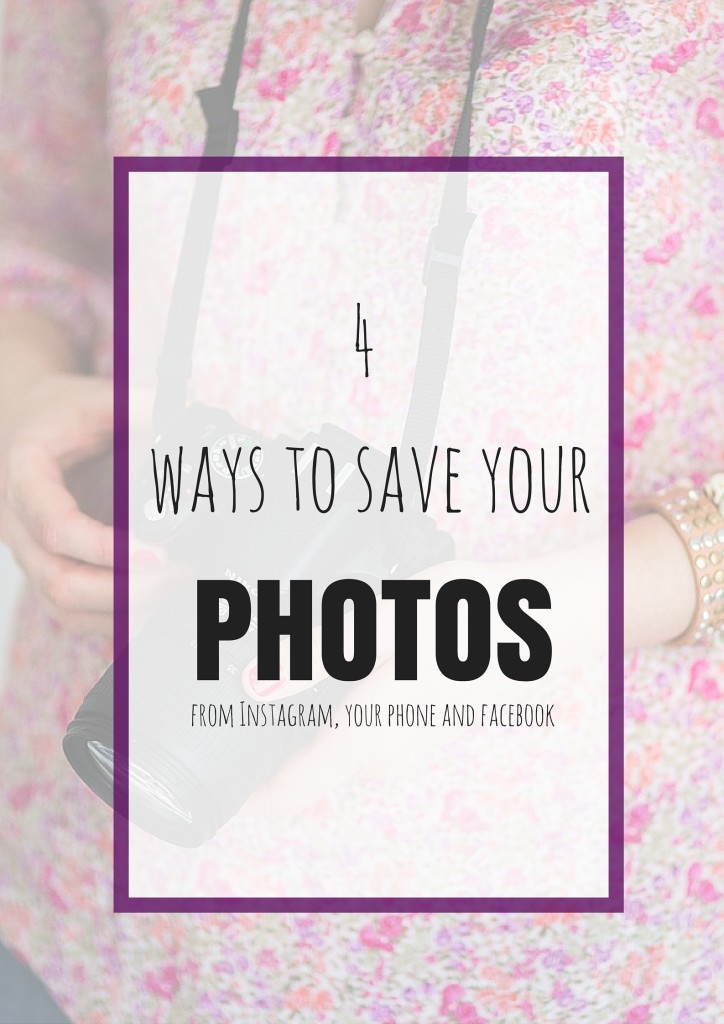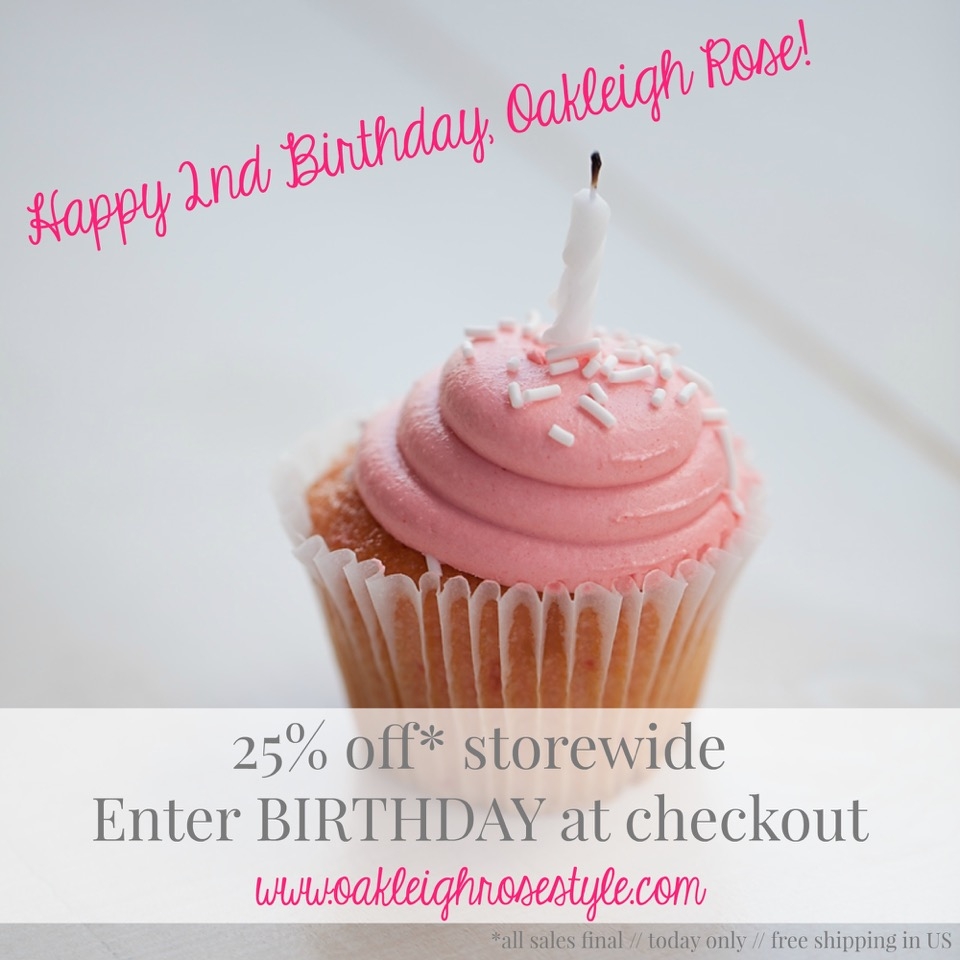 First! I want to wish Oakleigh Rose a HAPPY 2nd Birthday!! I started following them just after they became a company, and I am so excited for the two amazing ladies behind this company. Check out their birthday sale!
I know, I know. I have talked about this summer so. many. times. But I just can't help it! It was easily the best summer of my life and I am back one more time to talk about it. But today, I want to talk about how I am remembering this summer. I will have the memories for a long time, but the photos will last even longer. They are also worth a thousand words, right? ps. did anyone else think "Texas Forever" from the title..no? just me? k.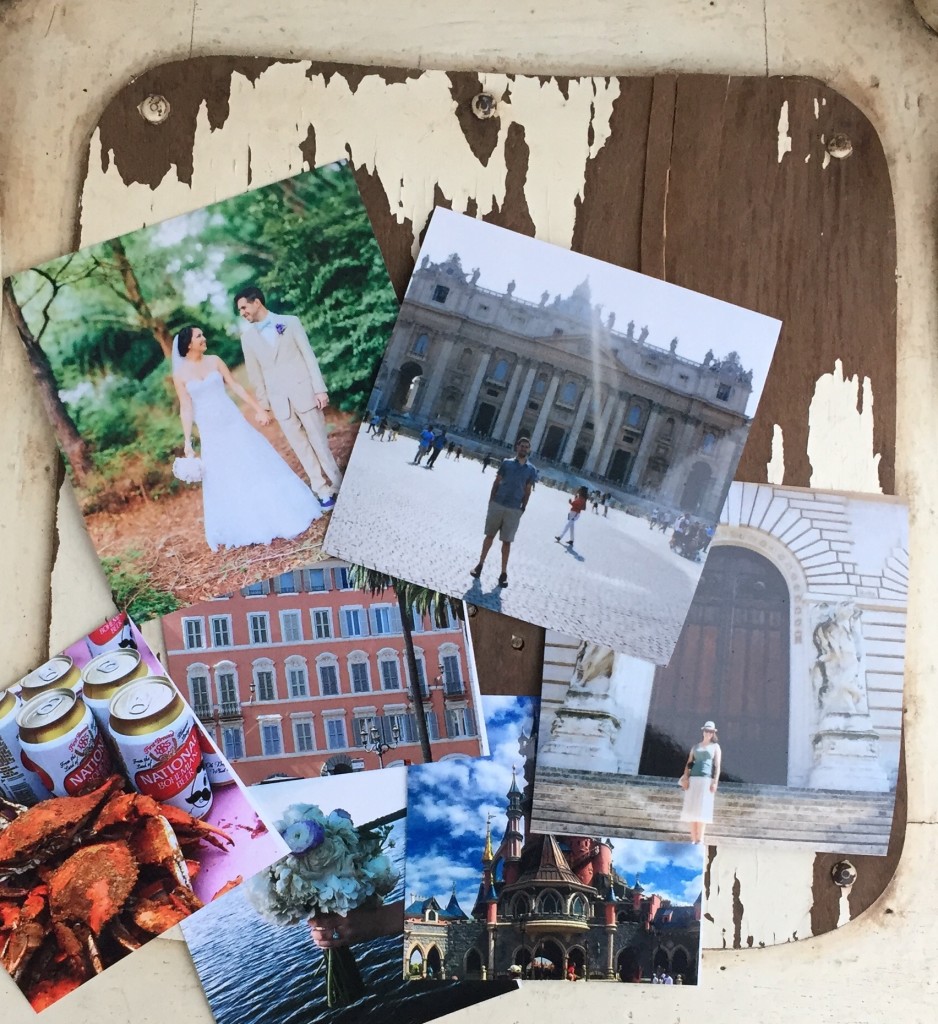 First, direct from Instagram photos. There is just something about square photos printed out. I love the way they look, and they are so much fun to display. I love square frames, hanging them from clothes pins, making them into magnets. There are just so many options, I would only hang square frames on the wall if they weren't so expensive! But they are so eye catching and modern.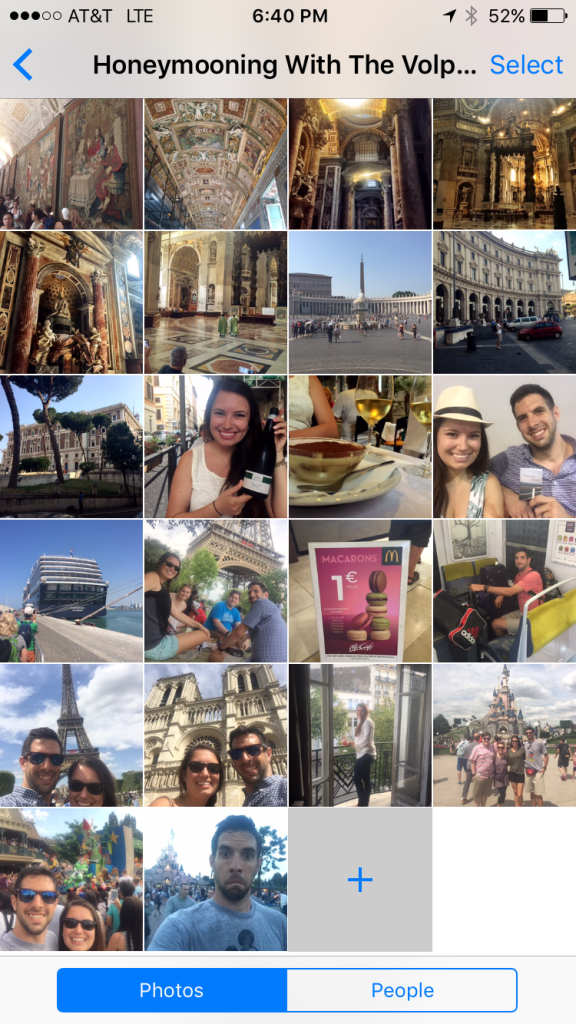 Now, sharing photos from life events. Sure, there is Facebook, Twitter, Instagram…but what about the other photos that you love but you don't want to shoe everyone? Like from our wedding, I wanted to share the photos with our family before I posted them for everyone to see (I still haven't posted them on Facebook, because I feel like that means it is really over). I use Dropbox and phone sharing on iPhones to share these special moments. We also started a sharing album with our families and some friends in order to send photos from our honeymoon. I loved allowing our families in on what we were doing and where we were exploring
Photo Albums and Scrapbooks. It makes me sad that so many people have left behind the albums. I love looking through albums from my grandparents and parents, then my childhood albums with friends I have made, clothes I have lost, and terrible haircuts. Looking through those albums, having them in my hands, there is just something about that. While scrapbooking is very time consuming, I love to do it! But I also love the ease of creating albums through something like snapfish or shutter fly.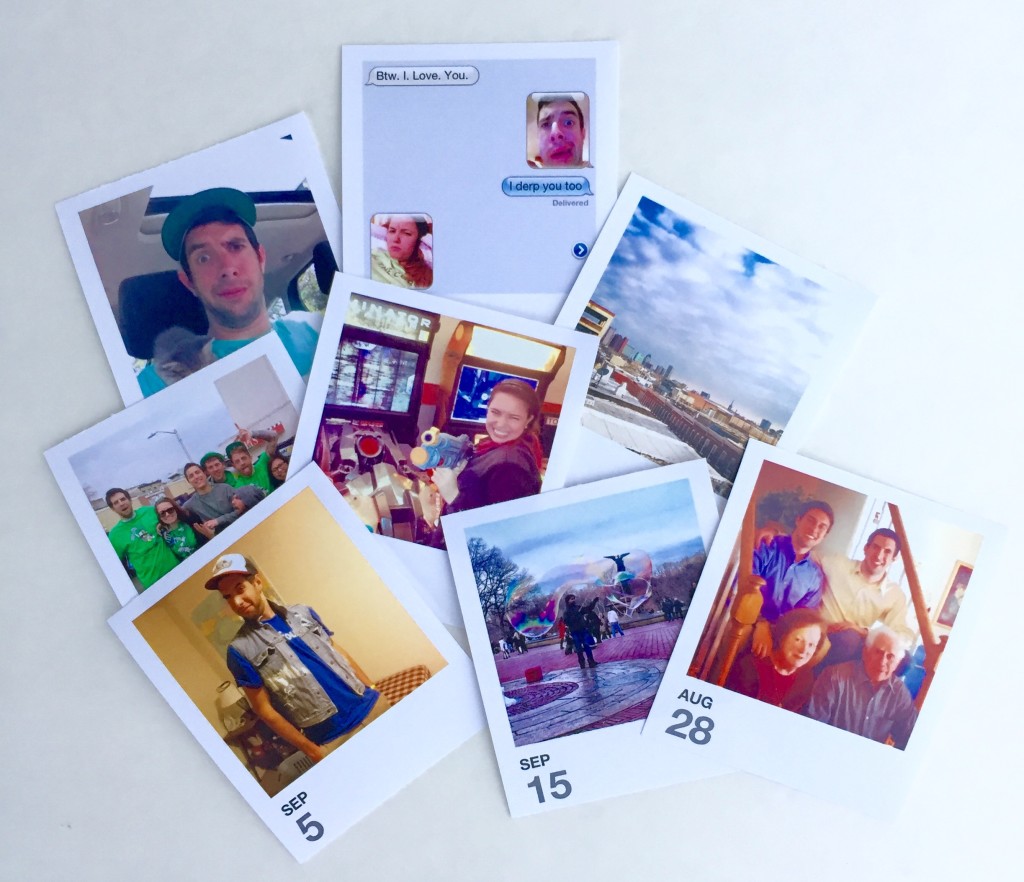 Gifts are another great way to include cute photos. I'm sure most people are familiar with custom mugs, blankets and shirts. But there are so many unique options now as well. Last Christmas, Dave gave me a mini calendar block that had all Instagram photos on it. He was able to pick specific photos for different days, and we have loved flipping through them. We save the ones we tear off and put them into a mason jar to look at whenever we want, even when the year is over. He also bought mini books, they are like 2 inches tall with a magnet on the back to put on the refrigerator. Both of those were from Social Fresh.
How do you save photos?