It's been a long time coming for my second update of The Contentment Challenge. I really meant to post this in March but I just wasn't feeling the motivation to sit down and go through these goals and guidelines. It's better late than never though, right? Being 4 months into the challenge, here is my update thus far with only one month remaining.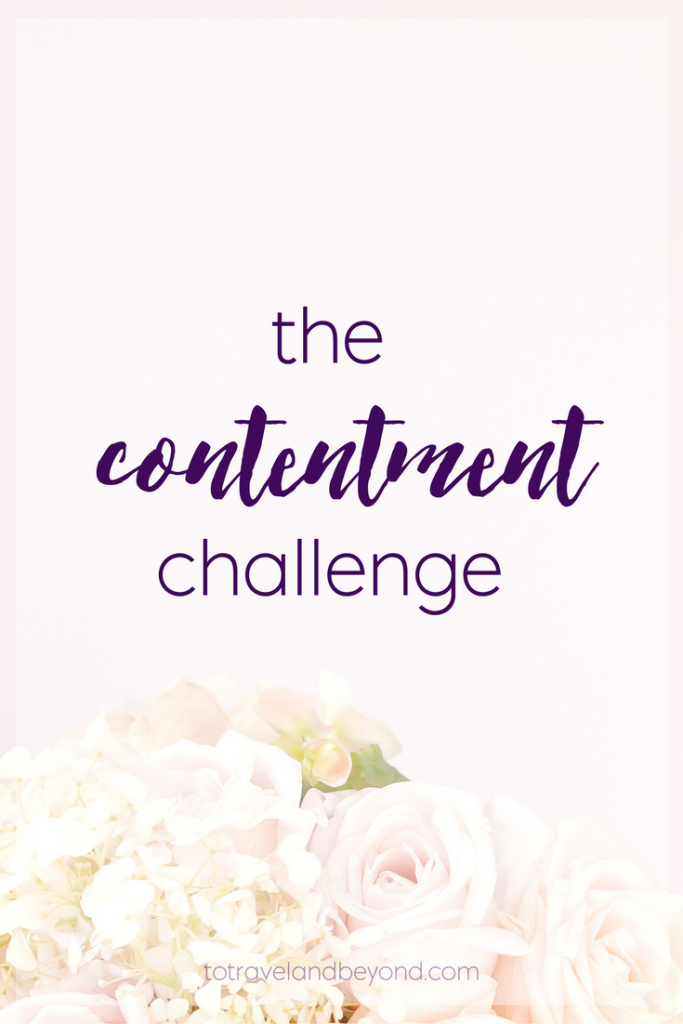 Honestly, I didn't think I could stick with this challenge. I thought the goal about less shopping in Target would do me in, but honestly this has been a lifestyle change in a way. I'm so thankful for the motivation of putting this down on paper and actually working daily to stick to it.
Here is a breakdown of how I did on my guidelines and goals:
1- Less spending on unnecessary travels.
I mostly achieved this. We did end up traveling a few times during the last 4 months, but I wouldn't say any of it was unnecessary. We had pre-planned a birthday weekend in Virginia, a family vacation to Colorado and then I took a last-minute trip to Raleigh to have a wedding planning weekend with a friend. All of these were budgeted for and we didn't go over our spending limits!
2- NO purchasing clothes.
I walked into the clothing section of Target ONE time in the last 4+ months, and Target in general maybe 6-8 times. I used to go 6-8 times per week, let alone in 4 months. I ended up buying 2 super clearance shirts ($2.50 each) and that was it during my one trip to the clothes section. Besides those purchases from Target, I bought 1 shirt from amazon and nothing else. I may buy a dress for our anniversary in June, but I have stuck with this guideline really well so far.
3- Only go to dinner 5 times per month.
We have hardly eaten out in the last 2 months, but January & February were different stories. We weren't planning ahead and eating lunch out often which wasn't sticking with this guideline at all. Thankfully, in March & April we have done very well and only eat out when we have gift cards or money in the budget.
4- Four coffees from Starbucks or other coffee shops per month.
I really overestimated with these. 4 coffees out hasn't even been close to what I have purchased, which is about 1 per month. I have gift cards but I save them for a "rainy day"
5- Discuss all purchases.
Done! We talk about every single purchase now. It works for our budget and it has helped us narrow down where our money goes.
6- Spend time intentionally.
I'm still struggling a little bit with this one, but slowly learning how to better manage my time. If you have suggestions on focussing your time in better places, please let me know!
GOALS:
1- Read 5 books. (business or faith related)
The Best Yes, Grace Not Perfection and The Magnolia Story. I am finishing Scrappy Little Nobody by Anna Kendrick and next I think I will start Present not Perfect
2- Start a prayer journal.
YES! I have a devotional/prayer/gratitude journal that I write in every night after I do my devotional for the day. I am likely going to share more about this journal soon because it's been amazing for me to see what prayers have been answered as well as specifically praying for something.
3- Find a volunteer program.
I hate to say I am still searching to make this one happen.
4- Make a budget.
YES YES YES!! Read all about how we started our budget in my post about Financial Peace University.
5- Intentional Lunches.
I was doing so well with this one and then fell off the wagon. I need to get back into it!
There ya have it! My second update on The Contentment Challenge. The challenge ends at the start of June but I would love to keep this up and see where changes can be made further. Have you ever done a challenge like this?