I fully expected this post to be the directions on building an awesome DIY coffee cart. But it ended up turning into something not like that at all. It's more of a ramble, but also a lesson for me to look back on. I also wanted to share photos of what we finally were able to accomplish.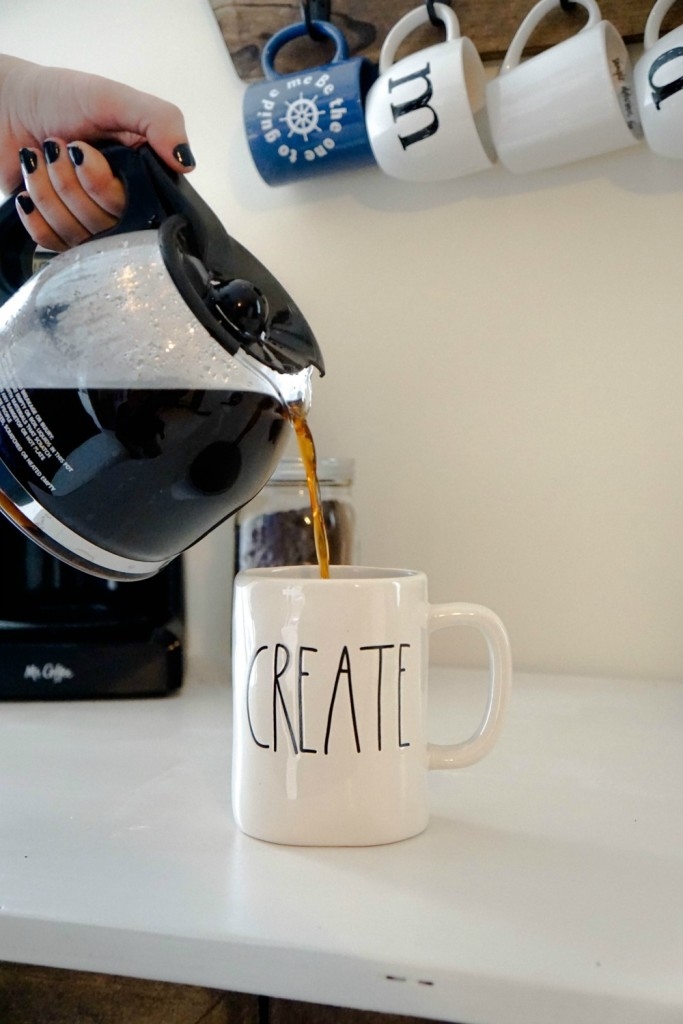 We have been talking about building a coffee cart/trash can cabinet for months. Probably even over a year. We wanted to buy a cabinet that we could change around to create drawers for our trash & recycle bins that would double as a coffee cart and moveable island. We searched Ikea endless times, found several on yard sale Facebook pages but were always too late to get them, and debated how we could build one.
In February, I told Dave we either needed to find the perfect solution or we needed to buy an option that was already made because the coffee corner of our kitchen just wasn't working out (for me at least- Dave doesn't drink coffee) and he said it would be our "March Project". A few days later we actually found the perfect cabinet frames in as-is at Ikea and we were halfway there…so we thought.
We started mapping out the pieces of wood we would need for the doors, the pull system we needed for the track bins, handles, and the top. We thought we had it perfectly figured out, but Dave still asked my Grandfather for his thoughts. He owned a construction company for 30+ years, so he knows what he is talking about. He especially knew what he was talking about when he explained that there was a better method to our plans.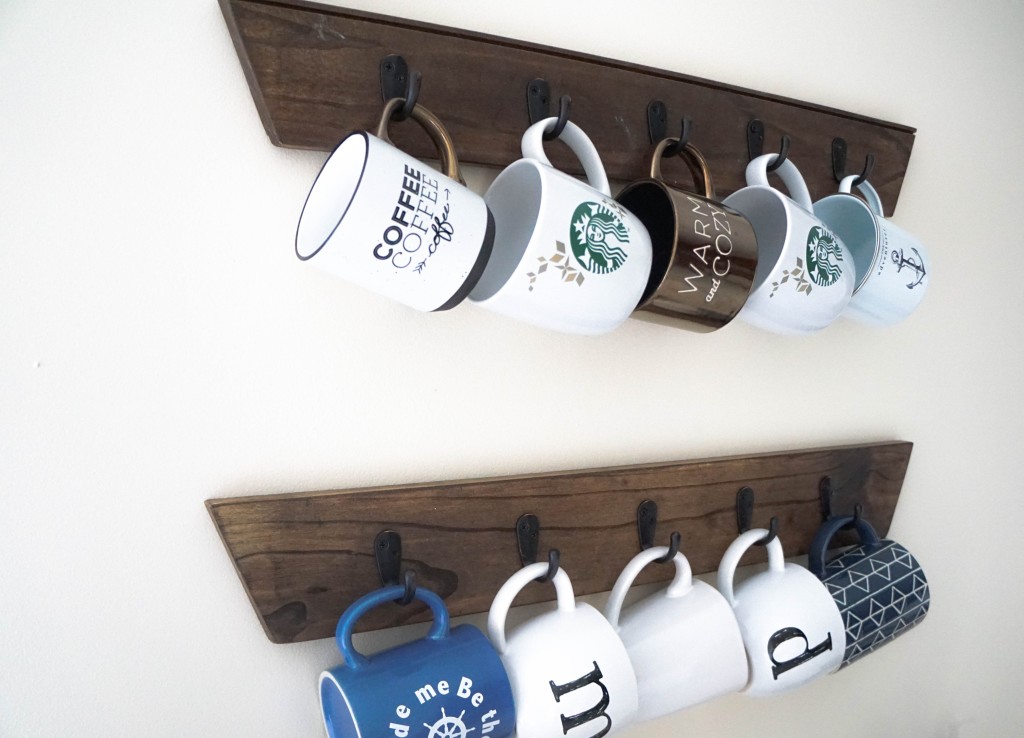 At this point I am ready to buy everything and get it finished that day. We waited until we came back from our vacation, blocked off the majority of a weekend and got to work. As a blogger, I wanted to photograph and make notes of every step. Hoping to become a popular pin on Pinterest for making the perfect coffee cart. I took photos before of the cabinets, wood, paint, etc. so it had to work…right?
Dave and my grandfather made cuts to wood, nailed and drilled into the doors and got them all the way built, while I painted and sanded. It ended up getting dark and we were freezing so we called it a night and decided to finish it up the following weekend.
The next weekend, my grandfather was away so the two of us took on the project ourselves. It couldn't be that hard to finish it up, take it home and set it up! Dave installed the wheel system to make the doors like drawers, and it worked great. Then he attached the door and it didn't work. I was very positive and made suggestions on things we could change. Dave tried them all and it wouldn't work. Nothing we could do could fix these silly doors.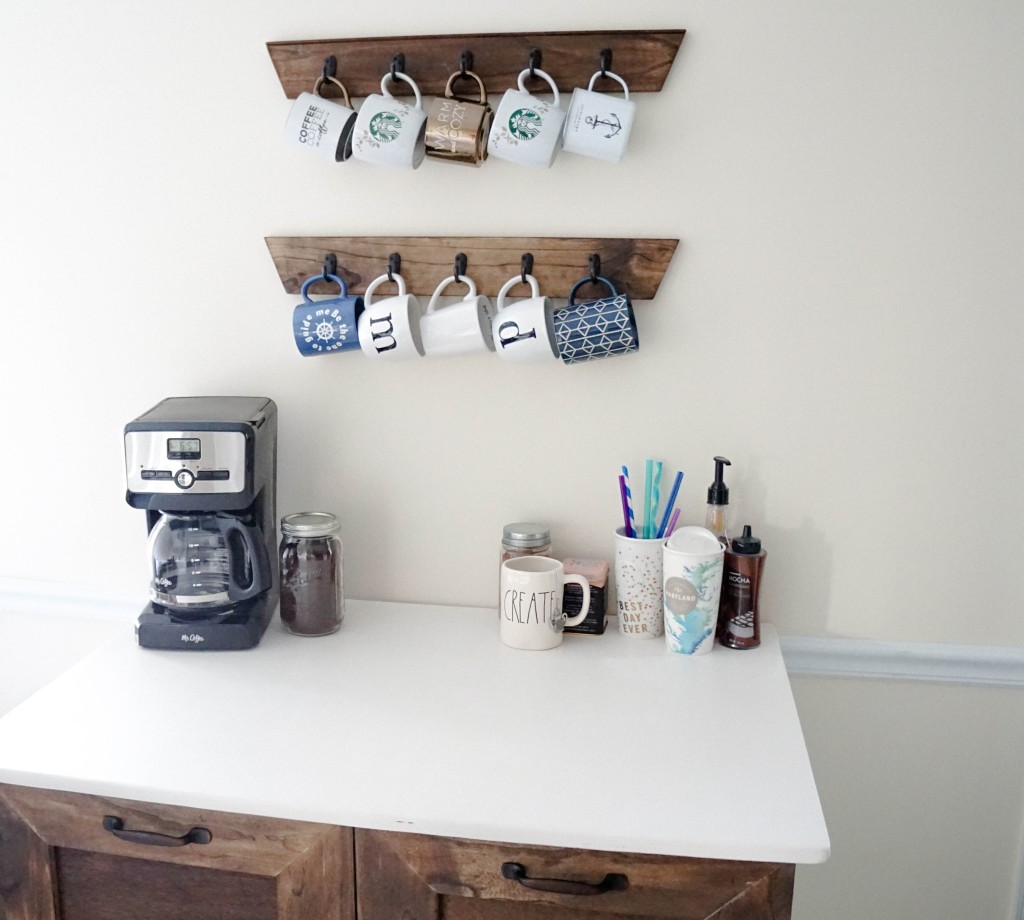 Why wasn't this working? We planned, consulted a construction manager (aka my grandfather) and built everything the proper way. Why wouldn't they properly go together? Everything else was done and this was our very last step. After this, everything would be finished. We grumbled, started to bicker and then just decided that was enough. We needed to clean up and leave the cabinets as they were until my grandfather could help us finish.
The following weekend, my grandfather and Dave made some slight adjustments (that we never thought of) and did a little more sanding. This was the solution to fix the silly doors but we couldn't do it alone. We needed him to step in, show us how it could be fixed, go through trial and error and then see success.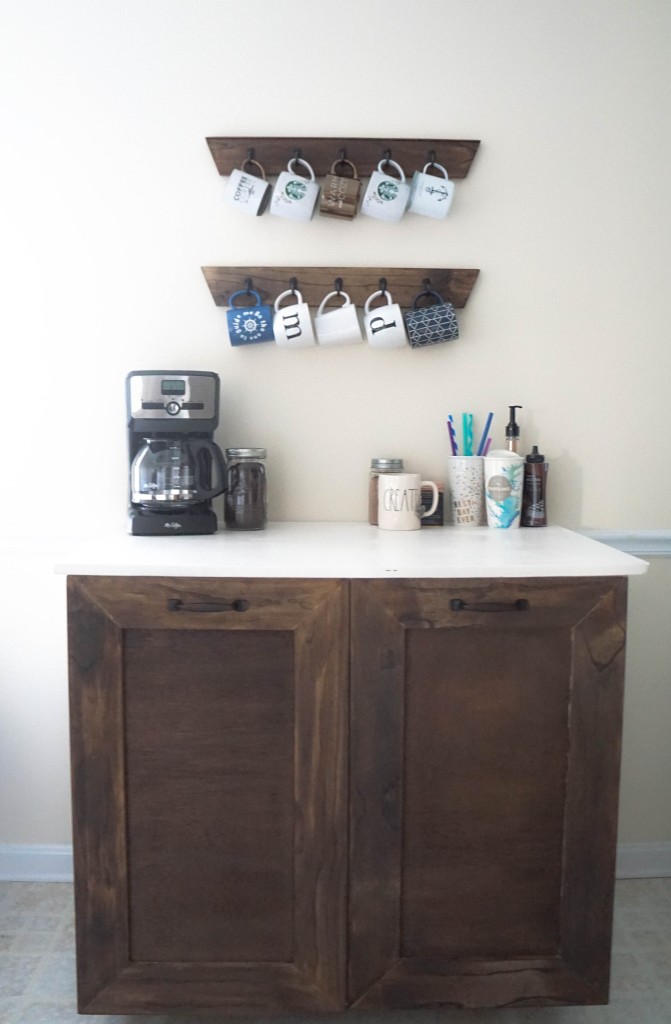 Honestly, it was a hassle and I kind of felt like it would have been better just to buy one. But now thinking about it, knowing the tale of building the small piece of furniture, needing my grandfathers help, and taking 3 times the amount of time I had "planned" has been a lesson for me. I'm not used to spending weekends, especially 3 in a row, doing a house project or simple trying to make something work. It helped me realize that even though we weren't partaking in an adventure or traveling, we could still have a great weekend.
I love the finished product and I am really happy we built it ourselves in the end. How you ever planned on building something and have it teach you a lesson in the end?