Ladies and Gentlemen (well likely only ladies are reading this, but anyways) it is time to show some wedding photos! I have talked about our rehearsal dinner, our bridal session, and the photo booth as well as some other pre-wedding festivities. But now it's time to get down to business, I am so excited to relive this amazing day with all of you!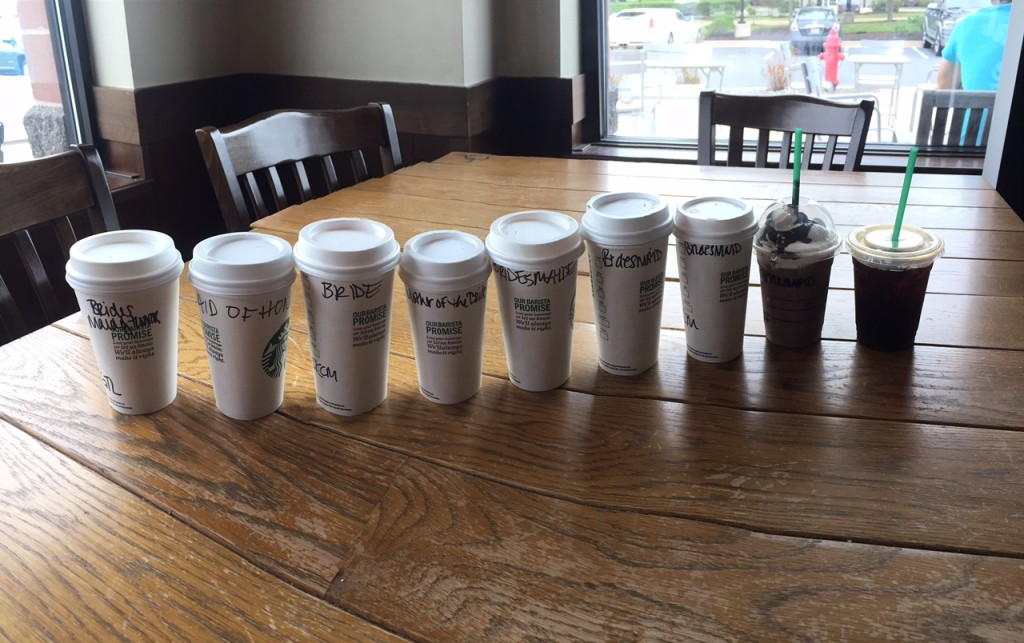 Today it's all about the gal's getting ready. We all stayed together the night before the wedding at a hotel, and then got up bright and early to head to the venue. Of course we stopped at Starbucks on the way. Since one of the vans had broke down the night before on our way to the rehearsal dinner, we had to fit all 10 of us into one van. That one van also had 2 seats missing because we had been using it to transport furniture to the wedding venue. Oh the stories I have from this day and this is only the beginning.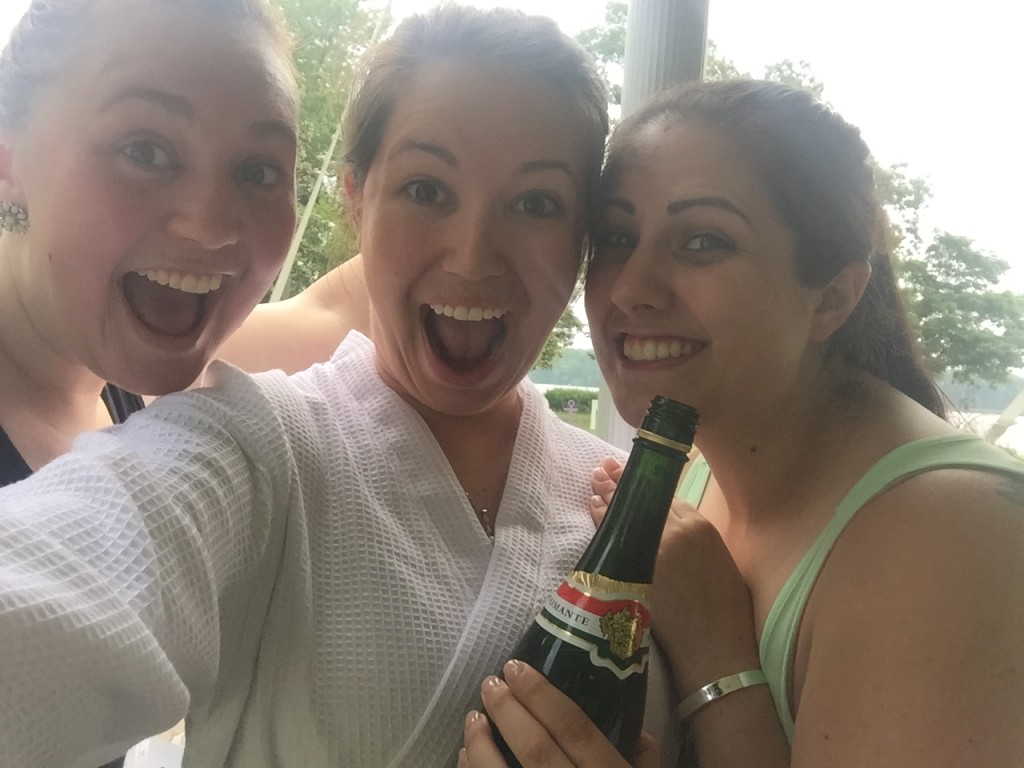 Once we arrived to the venue, we got to work before the hair stylist and makeup artist arrived. We finished setting up tables, putting down linens, and some other random things. My girls and grandmother worked their butts off and it made me feel so loved and thankful. Soon after we were all whisked away to begin the festivities. Our makeup artist ended up never showing up, but thankfully one of my bridesmaids is an aspiring makeup artist, so she was able to do everyones.
We had so much fun hanging out, listening to much, drinking lots of champagne. I was even able to surprise my sister with a flower crown that she wanted so bad. When our bouquets got there and I had to sign off on them, I wanted to cry. I had done that job so many times, and it was finally my turn! Have I mentioned how thankful I am that I have worked for a wedding florist for so long? They were the best to work with for my own wedding!
I loved having some time with these gals before everything began, I would love so much to go back to that morning!
 Photos: Bow Tie Photo
Next Week: The guys get ready!
---
This weekend Natalie from A Tiny Traveler is getting married, and she has brought together some lovely ladies to celebrate! Enter the giveaway below, and head to her blog to share your well wishes!
---
Now it is your turn! We would love to have you link-up with your wedding tales, planning adventures and day-of memories
As always, we would love to have you linking up with us and sharing your wedding inspiration, stories and photos of your own! Just please remember to link back to either mine or Nikki's blog in order to keep the Wedding Wednesday fun going around.