YAY for Wedding Wednesday!! The details that went into every aspect of our wedding were really important to me. As I mentioned in the post about our cocktail hour, I wanted to make sure our personality was throughout the day and the reception details were able to help with that. The first way to include our (my) personality was the colors, which I have talked about before, but I really wanted to have purple and mint details all around.
The escort cards were on 3 corks that had been tied together to look like pilings. We also had a few signs on the escort table that had our Instagram hashtag, and the wooden sign with the anchor said "You can find your seat here, but your place is on the dance floor"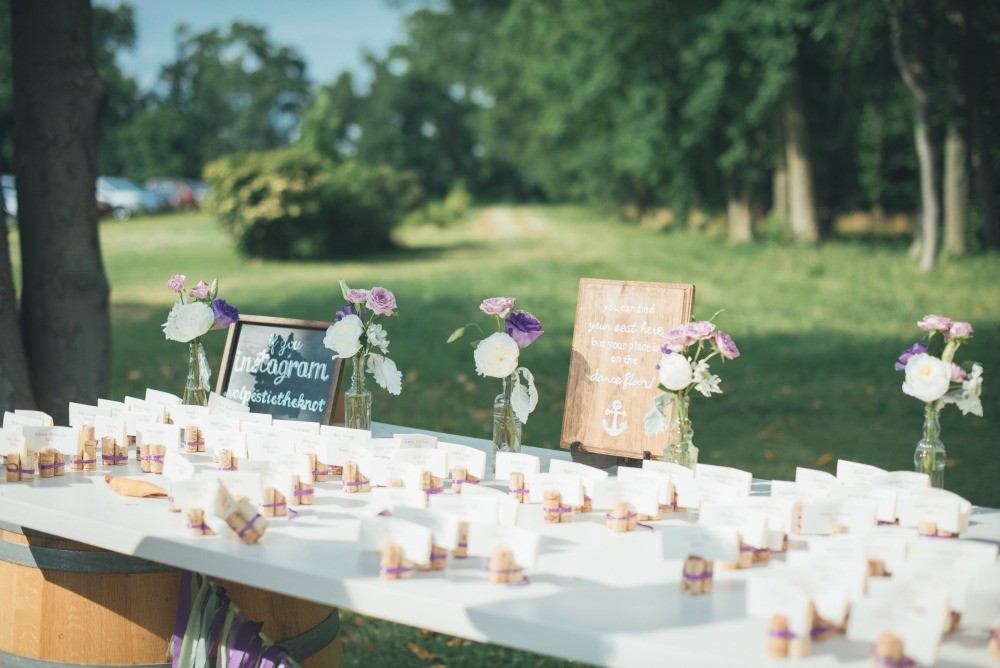 I had picked out three different centerpieces, but unfortunately only have photos of three of them. The third one had rope covered vases and a white lantern.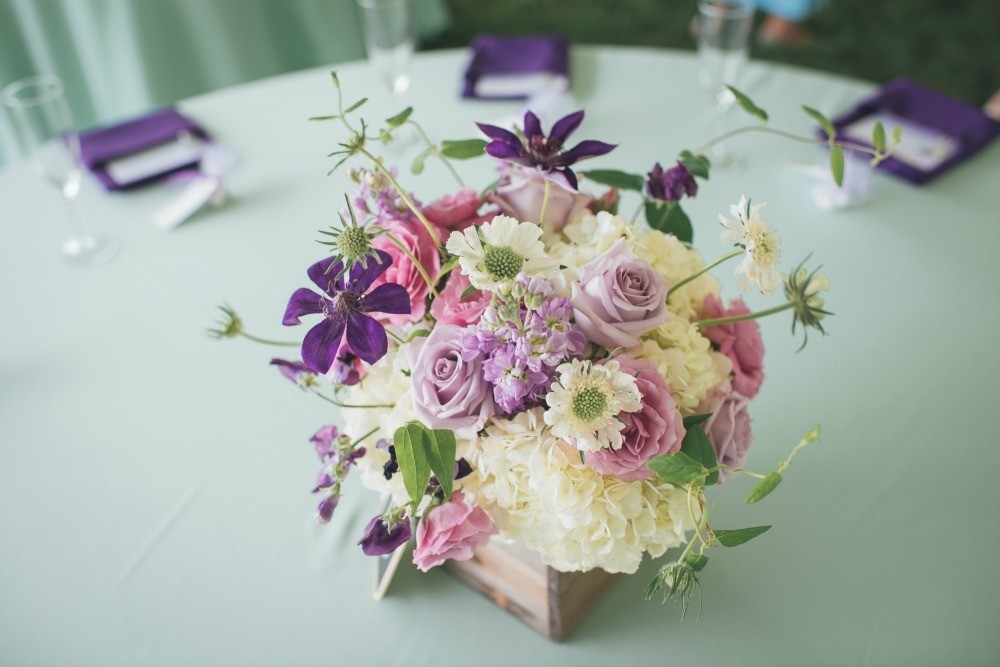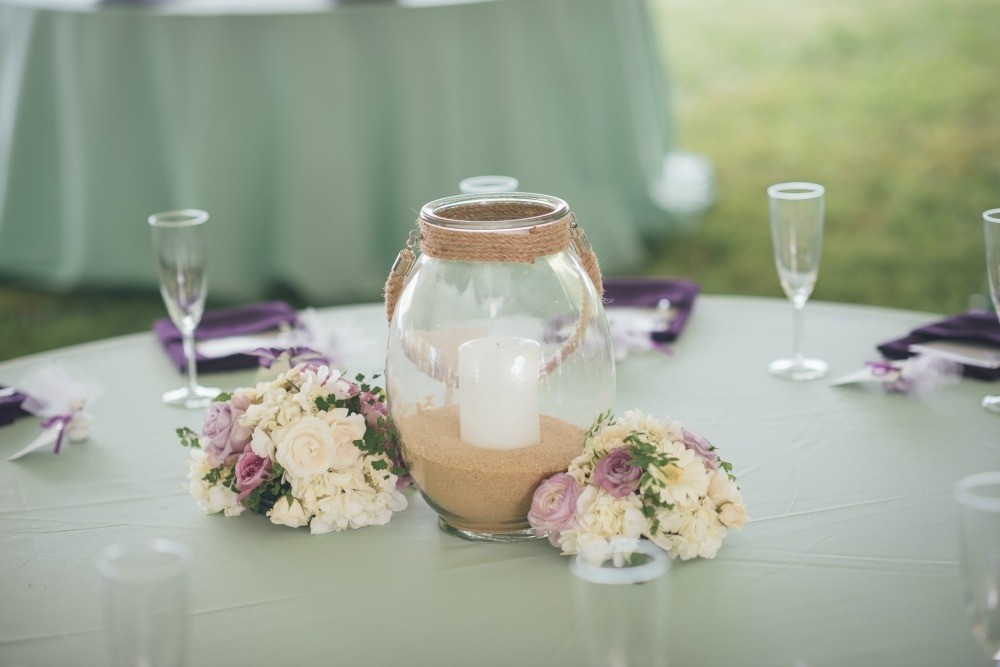 I loved our sweetheart table so much! This was the one thing I really let the florist handle and they did an amazing job. The floral runner was amazing, and the colors went together so well. I wish I could have kept the entire thing to have on my kitchen table until our 1st anniversary! I also made the bride and groom signs and hung them with rope for our chairs.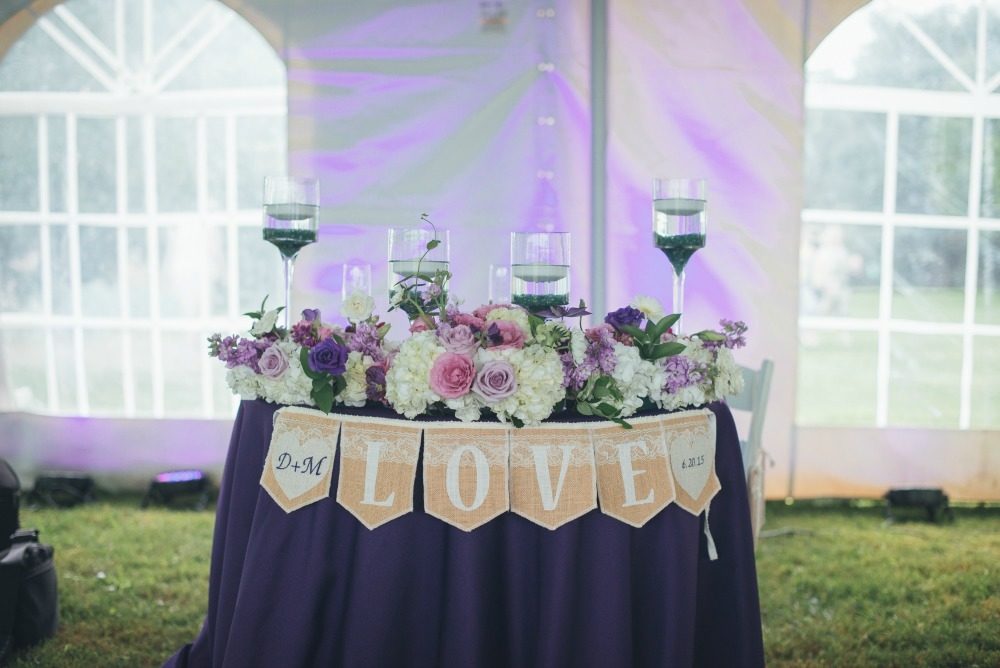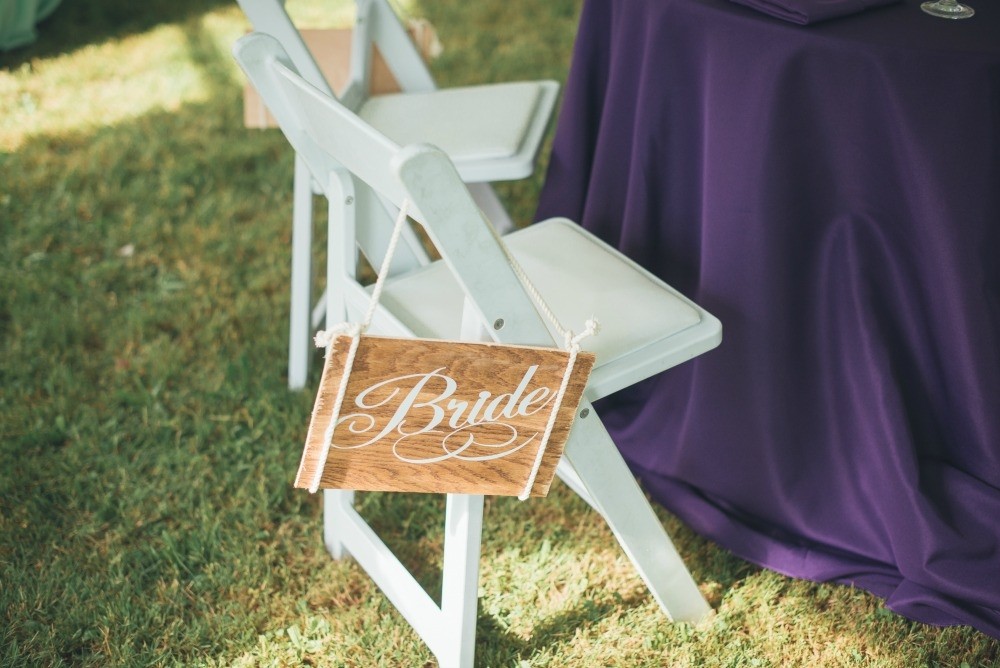 The gift table was set-up with all kinds of nautical decor on it, and I loved how it turned out! I bought things for so long and was really happy when I got to see it all come together. We also had a photo from our parent's weddings. The gift box was meant to look like a crab trap, I had fishnet to go around it, but that ended up being used during cocktail hour instead. Sitting behind everything was a large frame with photos of our relationship strung around. I loved going through old photos and putting this together. It's crazy to think that we have only been together for 3 and a half years, yet have so many wonderful memories.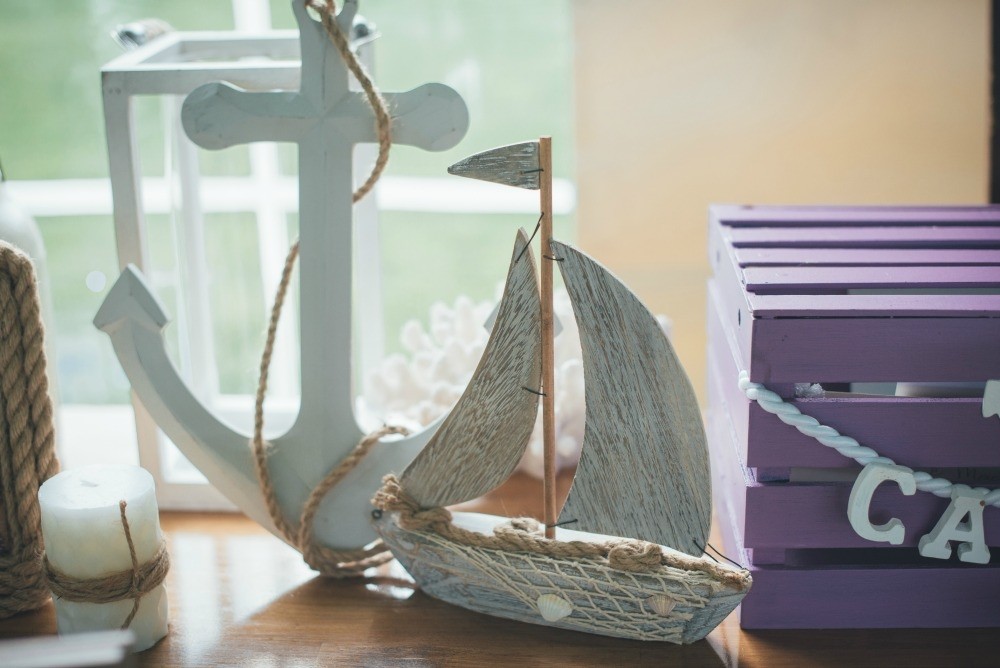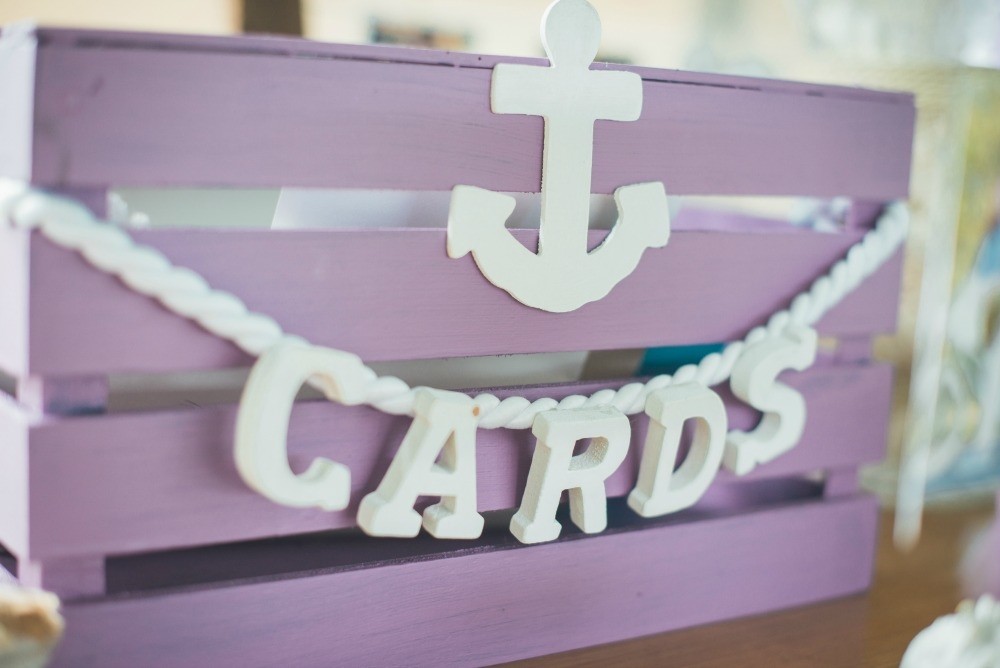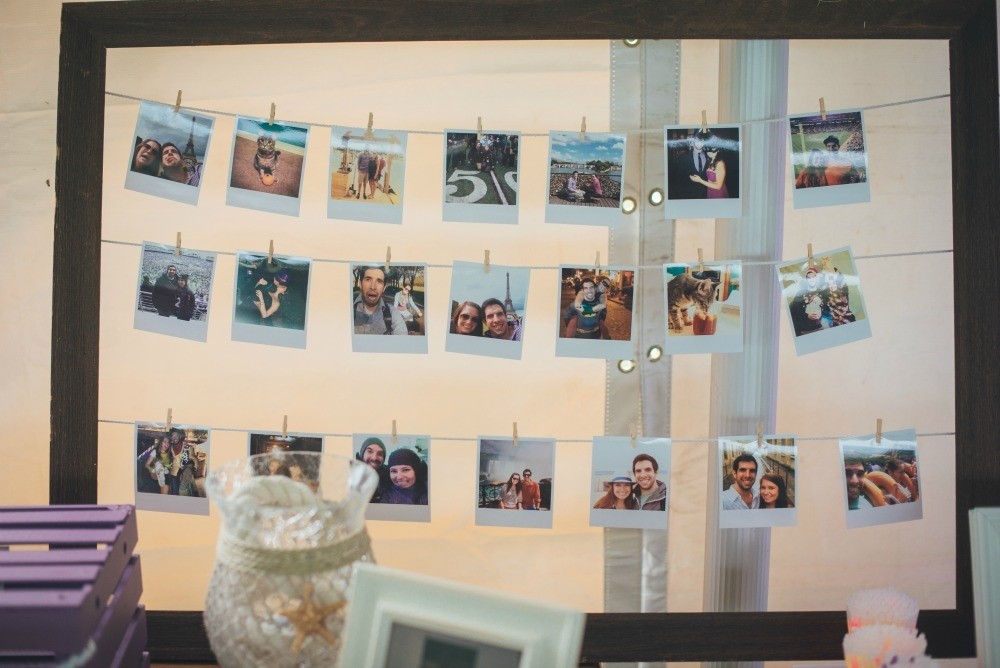 Next to the card table was a small nightstand with glow sticks for the dance party, and sparklers for the send-off (that didn't happen as planned). I was so pumped about the glow sticks and I am so happy we had them, especially while we were still dancing outside. The sparklers ended up being moved from the ground to another side table, but we don't have a photo of it's final destination. Dave designed all of our stationary and paper goods, including these signs.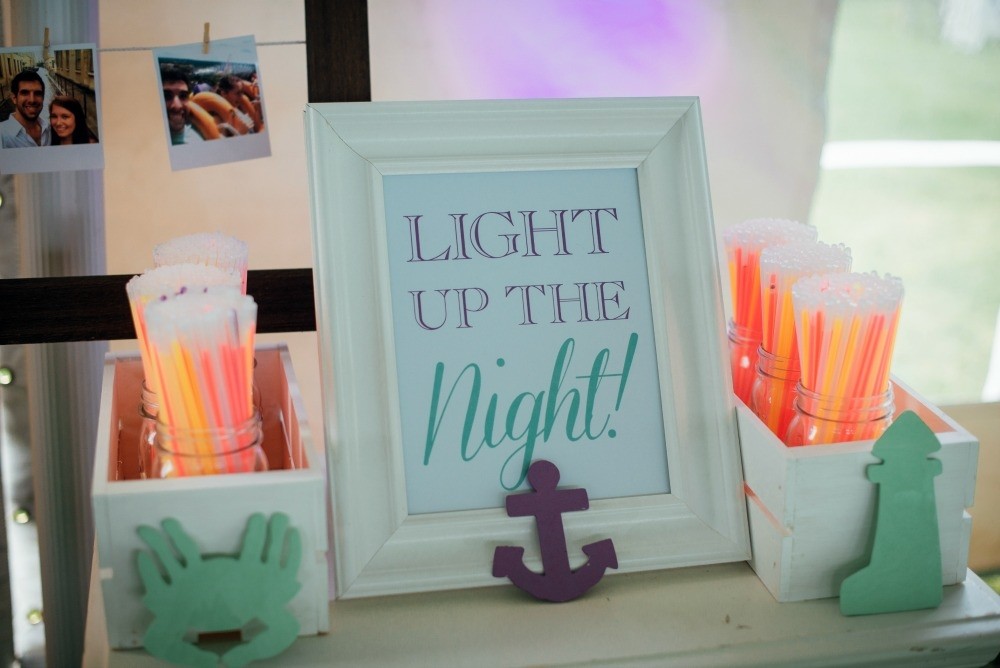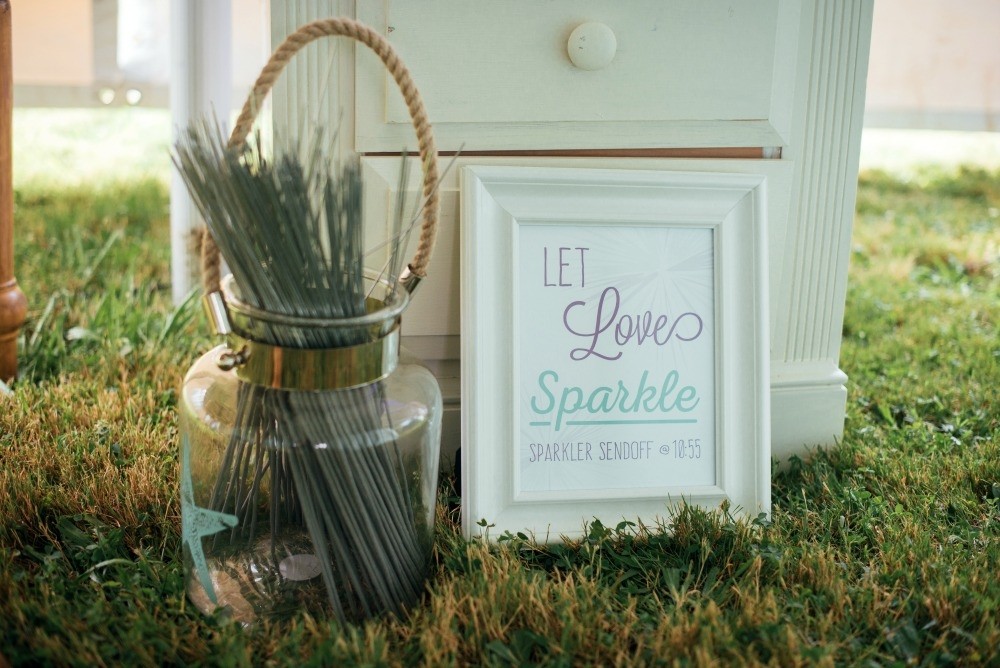 photos: Bow Tie Photo | flowers: My Flower Box Events
What kinds of reception details did you have?
---
Now it's your turn to link-up and share your wedding tales.
Nikki
and I love reading all about your big day, someone else's wedding adventures, or anything else wedding related. We just can't wait to read all about it!