I knew right away that I wanted to have a sparkler send-off for our wedding. After working so many weddings and seeing how they looked in the photos, and also getting engaged on the 4th of July, it just seemed to fit. But then as most of you know, things started to change with the weather. With rain in the forecast, I still had the sparklers, the sparkler exit sign and hope that it would still happen. Then to be honest, I totally forgot about it while we were knee deep in a muddy dance floor signing out hearts out.
When they DJ announced the last song, we all wanted to cry and insist he kept playing, but as all weddings go, it needed to come to an end. We had about 3 "last songs" starting with the last song we had picked- We Are Young by FUN., then Last Dance, and then Closing Time. We all danced to these songs and then I looked out to see some of our friends and family running around with sparklers in the rain. They all assumed that Dave and I would rather stay out of the rain and there wouldn't be a send-off. Well, they were partially right. We didn't have a traditionally send-off, but we all ran out to the dance floor with sparklers in hand and danced to one last song on the dance floor.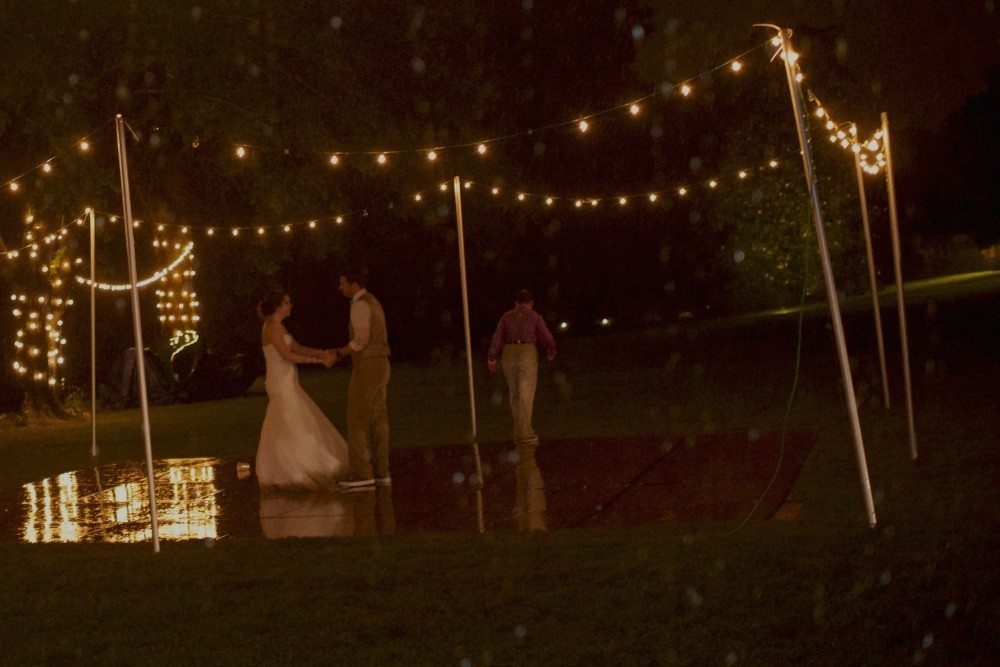 I loved looking at these photos from the end of the night because it just seems like us. We aren't really the traditional type after having such a wild wedding day, so this was perfect. I do wish our photographer would have ventured out to the dance floor for some better photos, but I understand with gear and it being the end of the night. I will be sure to keep this in mind for future clients though, they best come prepared with an umbrella 😉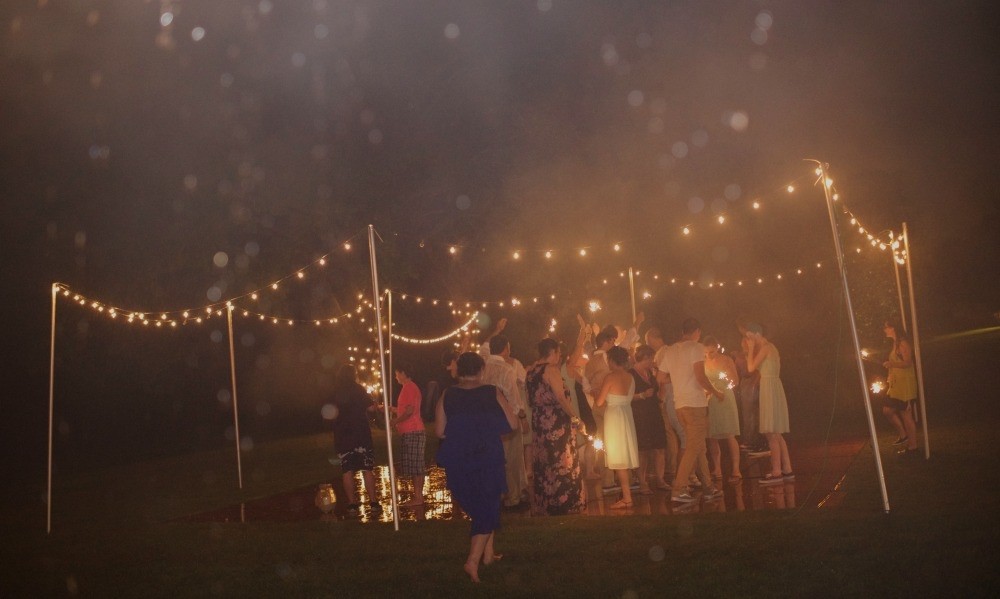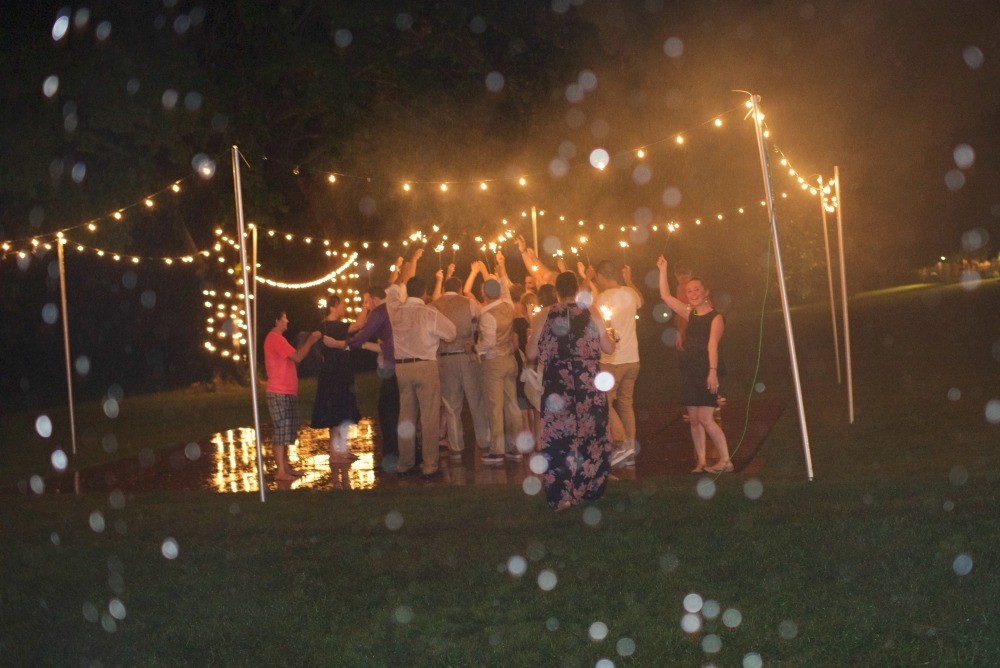 I can't believe I am already sharing our send off! Thankfully I have several more posts lined up, including some major bloopers!