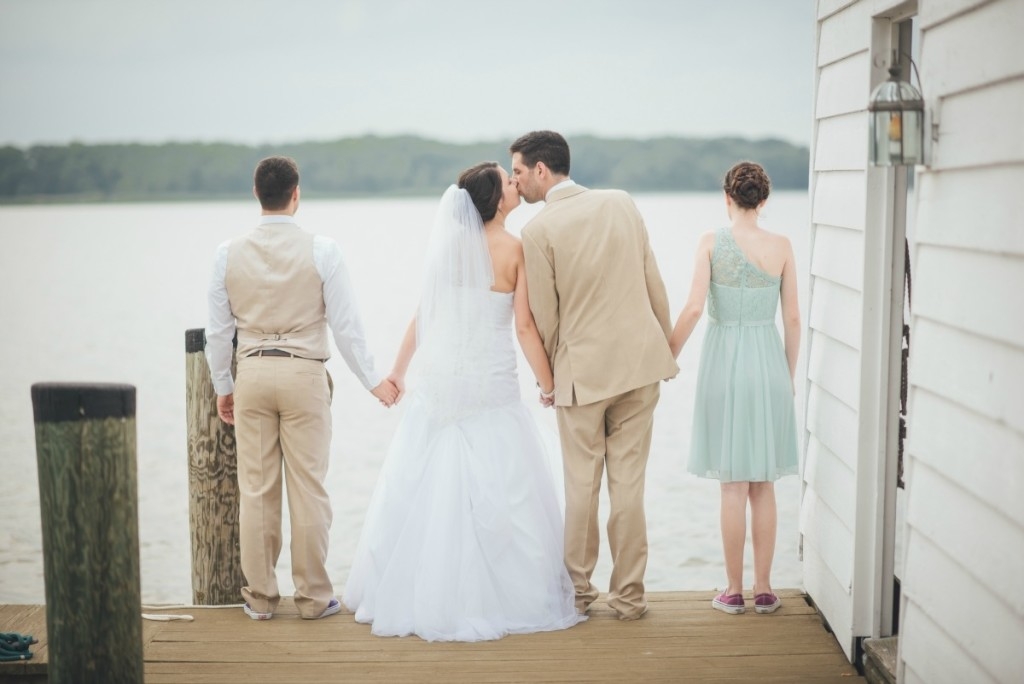 I can't believe it's already Wedding Wednesday again, but even moreso than that, I can't believe I am already at the speeches from our own wedding! We have been married for almost 8 months, these 8 months have flown by and have been some of the best of my life. Everyday I am learning more about loving Dave, how to be a wife, and how to go through this season together.
There are moments in life when you realize how much you truly love the person you are with, and listening to the Best Man and Maid-of-honor speeches at our wedding was one of those moments. It was nerve-wracking knowing that my sister had her speech planned for months before our wedding and then seeing how nervous she was about it. I wanted to tell her just to read it to me after she finished it because I thought it might ease her nerves, but she wanted it to be a surprise.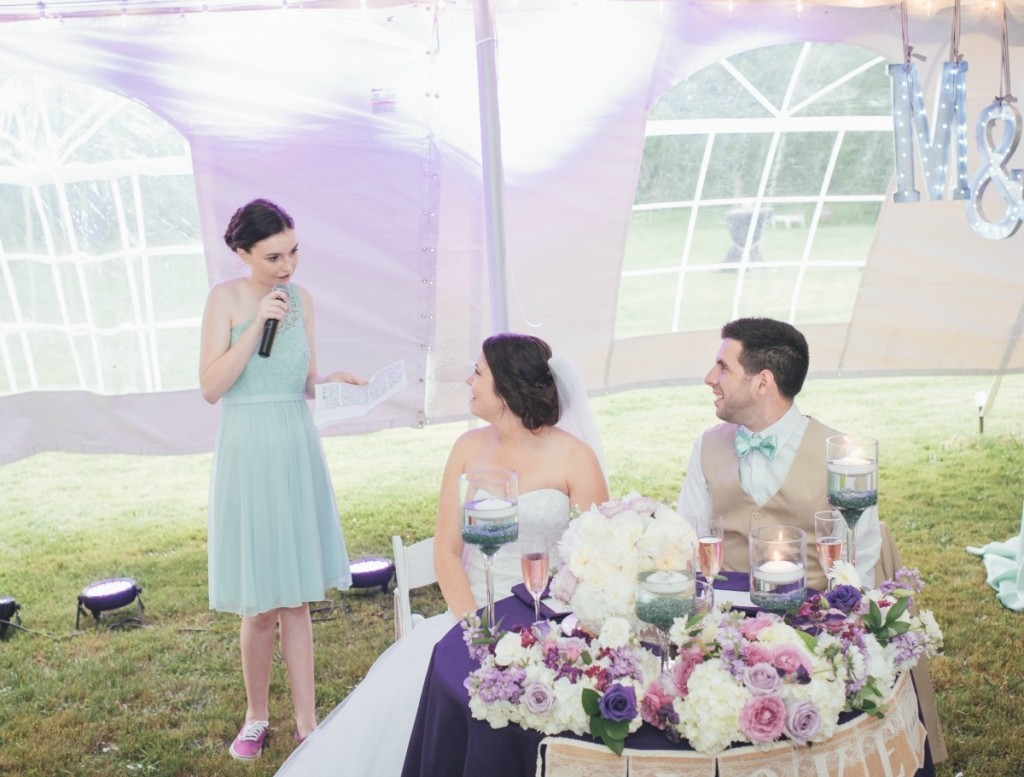 She blew everyone away with her sweet words, and her stories about our childhood and growing into the role of best friends. The thing that got me the most was her absolute love for Dave, her pure excitement could be heard through her words of love and joy as he became her big brother, and also encouragement to deal with me. It meant so much to hear her amazing speech.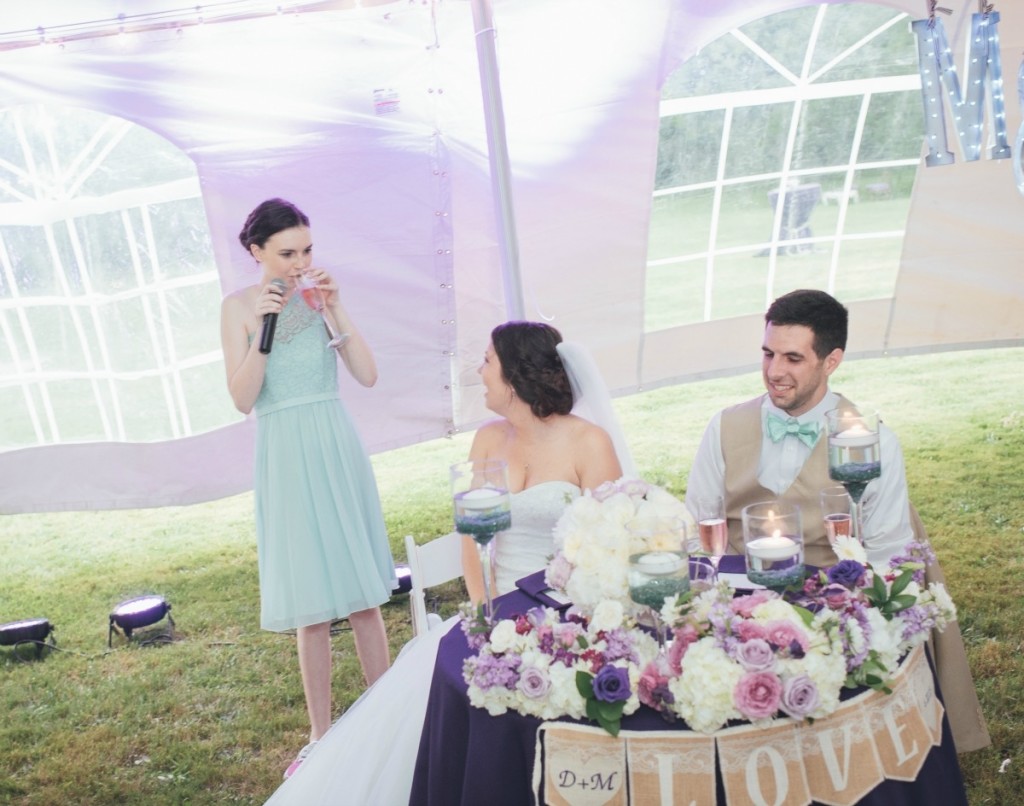 Once she finished, she grabbed my champagne glass to toast with instead of hers, which was on another table, so I didn't even have a toast afterwards haha.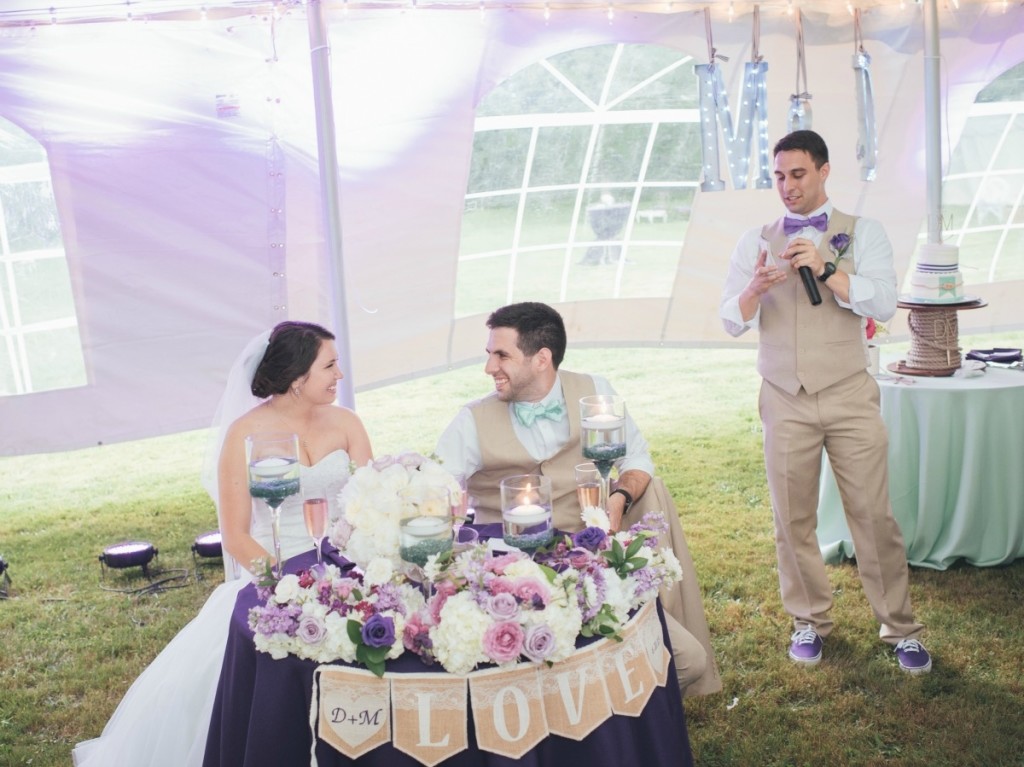 The best man speech by Dave's brother was sentimental and hilarious, which was a perfect compliment to my sisters. He mentioned how Dave told his family that he met someone at work, and everyone said not to take it any further, but thankfully he did! It's so sweet to hear how much he looked up to Dave throughout their lives, and how he continues to set a great example. At one point, he said "it brings a smile to my eye" and we will never let him live down that mistake 😉 He also was using a detective pad to read his speech and it was hilarious.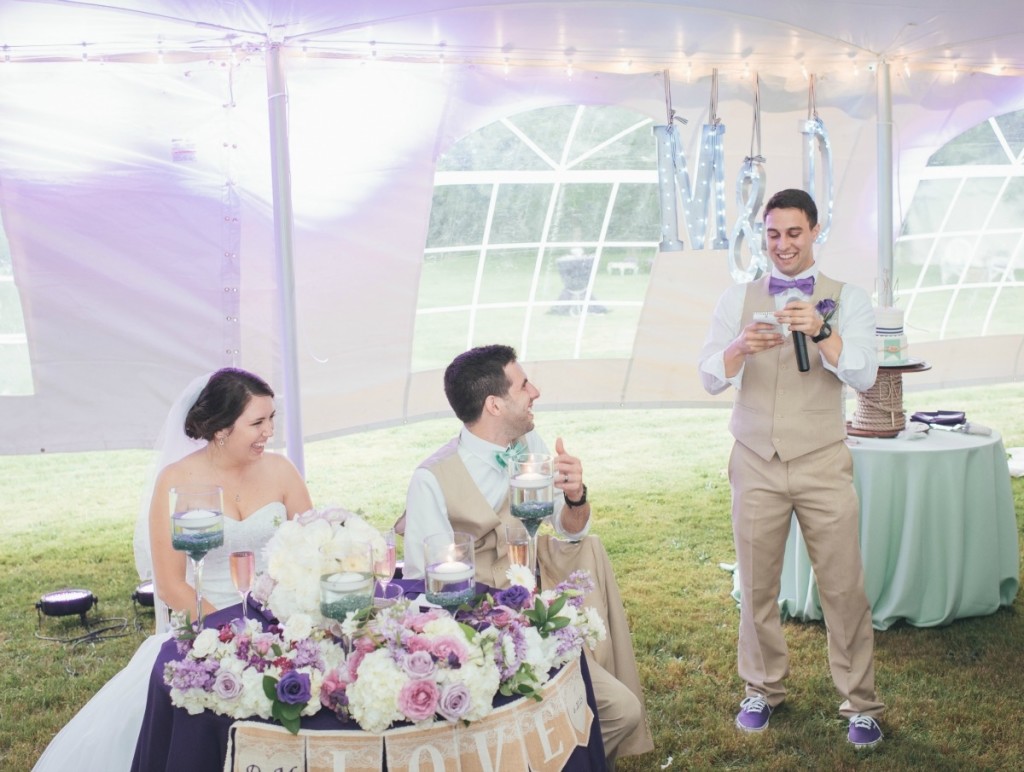 I am so happy with who we chose as our honor attendants, they will forever mean so much to us, and did an amazing job. Also- you can see in the photos just how windy it was getting during the speeches, thankfully we added those sides last minute because the storm kicked up an hour later.
Did you have formal speeches at your wedding?
---
I also have one of my favorite bloggers here today, and I'm so excited to introduce you to her! I am sure you will love her monthly Dreamy Instagram Inspiration, DIYs, and posts about her gorgeous wedding, just as much as I do! I'll let her tell you more though 😉
I'm Emelia from Dream Big & Buy the Shoes which is my happy place of the Internet. I live in Erie, Pa with my husband and stepson. I manage a salon and spa by day and when I'm not at work you can find me chasing the sky to catch a beautiful view, obsessing over cupcakes and Britney Spears and drinking really big cups of coffee while creating new things.  I'm all about making your day more fun and showing you that everyone can dream big. I write about everything from DIY projects, my recent wedding, adventures in the kitchen and life in between it all. Life doesn't wait for any of us…dream big every single day & always buy the shoes!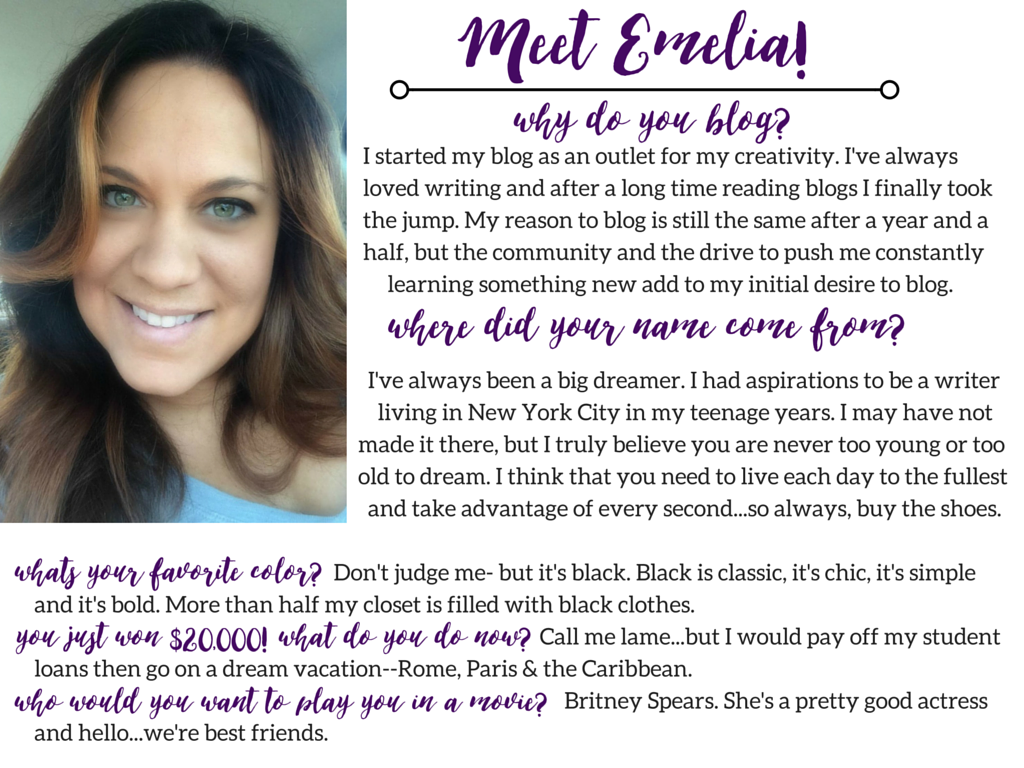 images by Bow Tie Photo
---
Now it's your turn to link-up and share your wedding tales.
Nikki
and I love reading all about your big day, someone else's wedding adventures, or anything else wedding related. We just can't wait to read all about it!