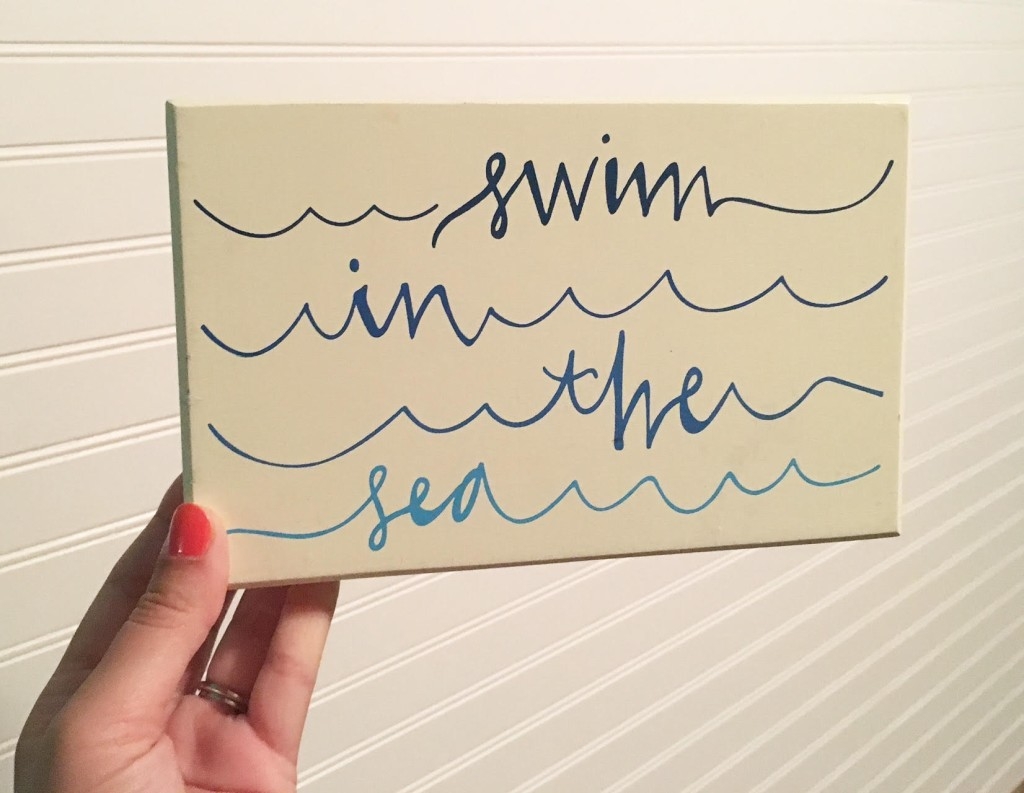 Like I mentioned in the original post announcing the Step Into Summer Swap with me and Meg, I was so excited to co-host a new a different swap. While I am all for a stationary or card swap, it's always fun to take part in something really different. Meg had cohosted one of these before, and I was more than happy to take part this time with her. I can't wait to go through the links and check out what everyone else got! Before I get into everything, thank you Meg for including me and doing so much for the swap!
I was partnered up with Emily from Yippie! It's MLE and I couldn't wait to check out her blog. Emily and I exchanged emails and it was really fun getting to know the "girl behind the blog" at the same time of becoming a new reader. When it came to shopping for Emily, she mentioned that she works in a Pilates instructor, and she is a ballet dancer, so I wanted to keep this in mind when it came to her swap items. I purchased gold lace up sandals that were picked to be laced up close to the ankle, and it was really hard to refrain from buying myself a pair. Emily's favorite color is also purple- YAY for a girl after my own heart, so I purchased a purple essie for her nail polish.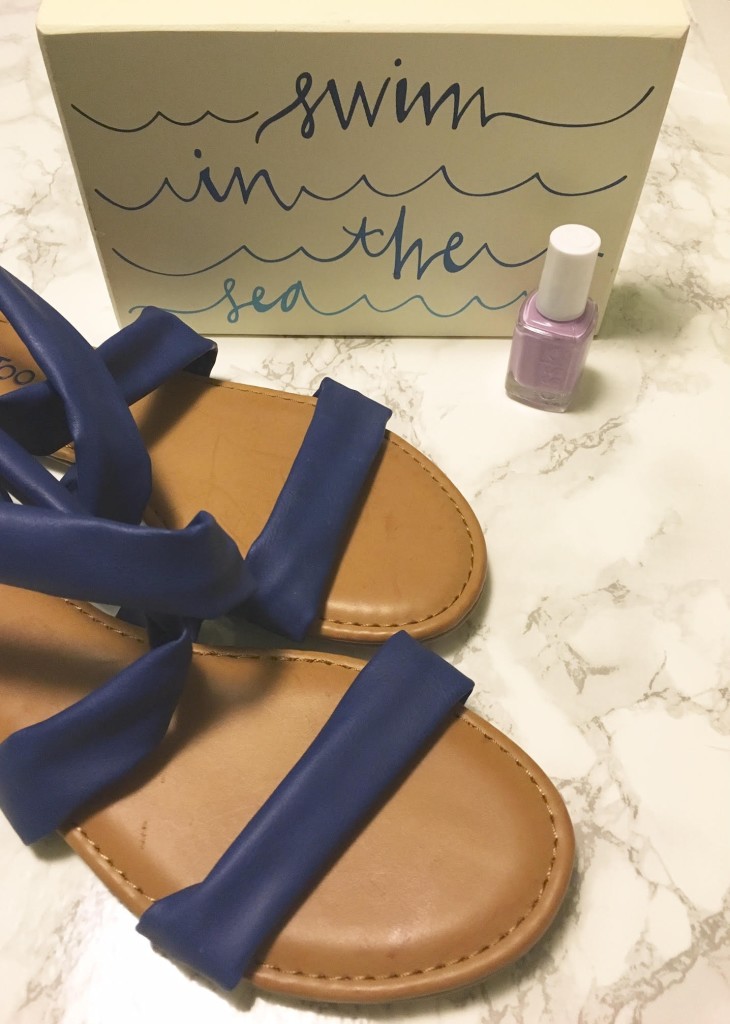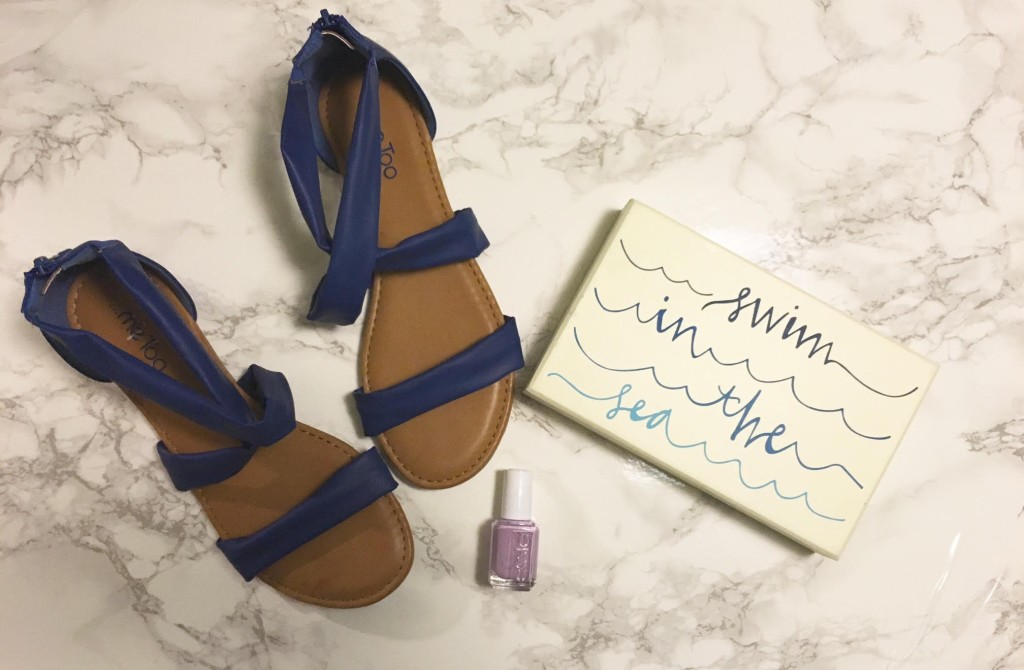 When I received my package from Emily I was SO excited to see what she purchased for me, and I couldn't have been happier. The nautical sign is absolutely perfect and I hung it in my office right away. The adorable blue sandals even matched the sign 😉 Since great, purple-loving minds think alike, Emily also sent me a purple essie! Thank you so much for an amazing swap gift!
Swaps are so much fun because you most of the time get to know a blogger that you hadn't previously known, so I hope you all enjoyed it! Link-up below and share your goodies on either mine of Meg's blog!