Now that our wedding and honeymoon are over, we are finally going to begin the process of finishing our house! When I first moved in I decorated everything to fit my girly desires, now that this is our home together, we are redecorating. First we are starting with the downstairs, which you may remember we never really started to decorate in the first place. The entire floor became a storage area for wedding things, and we are so excited to transform it into an actual living space. I am also excited to have my very own office for Enchanting Events! The only thing on the whole floor that is finished would be the guest room, and even still there are things that need to be finished in there as well.
Our first order of business is the kitchen, which we plan on making into a bar. We want to entertain, have parties, and just have a fun space in general. We also do not need a second full kitchen since we have one on the main living floor. I want this to be more of a pub style area, but Dave has talked me into a Caribbean bar, I eventually caved.
I can't wait to clear out the rest of the wedding things and get the process started! Of course the first thing we did was take to Pinterest for some inspiration. I will be back with before photos of all of the spaces, but for now enjoy what we have so far!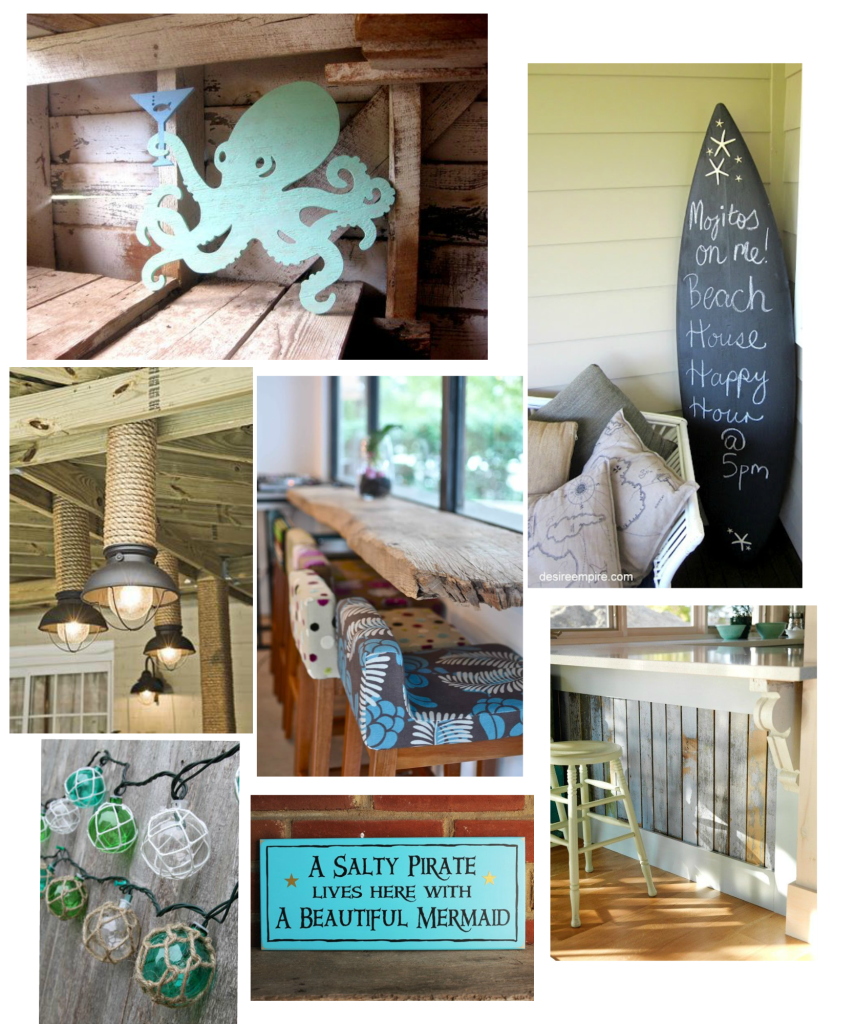 octopus/string lights/surfboard/stools/pirate sign