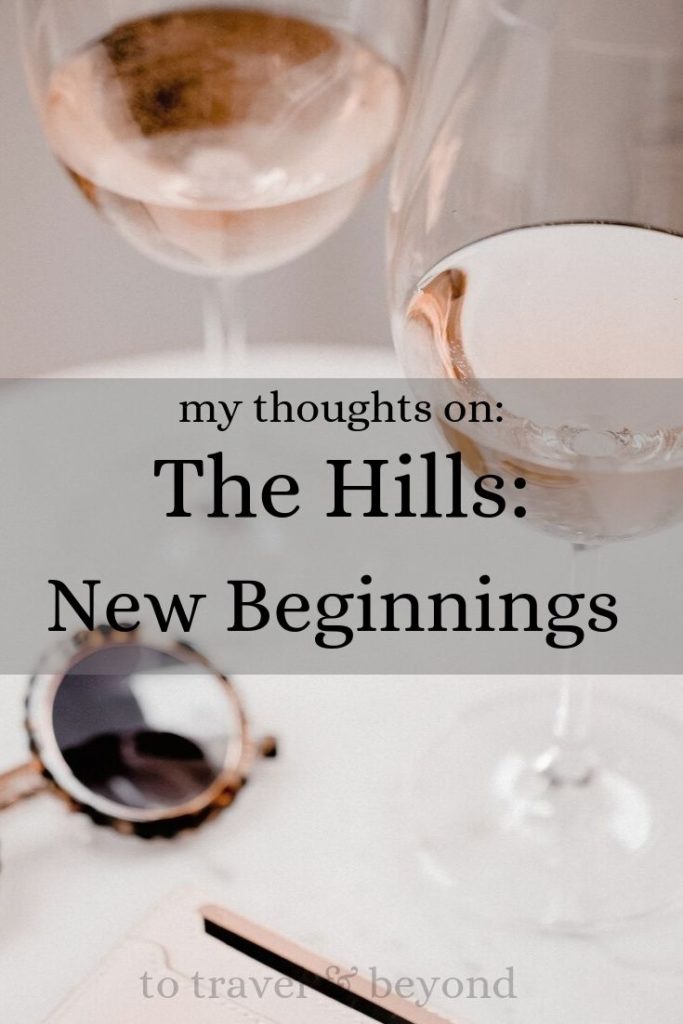 The Hills is back! And as much as I didn't plan on sharing my thoughts, after 4 episodes I needed to get some things out there into the world. I can't wait to see if others are feeling some of these feels alongside me. Keep in mind, I am only 4 episodes in (because catching up on the housewives and Southern Charm is #1 now)

1- It's so cheesy. Really though, something about it is incredibly cheesy. The terrible acting, like Perez Hilton storming off or the stiff dinner parties. It could also be the commercial type scenes like Audriana putting on her makeup with multiple direct product shots.

2- Justin Bobby is still as immature, rude and disgusting as he was 10 years ago. He doesn't treat any "interests" of his fairly and I don't understand why Audriana and now Stephanie are drawn to his lying self.

3- The reference quotes are perfection. In the 2nd episode I noticed a few, like don't cry over someone who isn't crying over you, a quick segway about Homeboy wearing combat boots to the beach, and a few others.

4- The cast is very odd. The OG group has some of my faves- Whitney is great and I have followed along with her vlogs, I'm a fan of Audriana and dare I say it, I'm enjoying Jason so far…but I'll get into that later. Can someone please explain how Mischa Barton fits into this?! I understand she was at some point friends with the OG group, but her being cast for the show just seems very odd. Also, Brandon Lee, really? He's like 12.

5- Jason is a decent human. Instead of thinking of him strictly as the guy who Lauren chose over Paris, I'm thinking of him as a completely changed. Seeing him as a dad is very cool.
There will never be competition between the original and new beginnings, but you can pretty much guarantee that I will still be coming back for more.
Do you have thoughts on this revival?