I may earn a small commission from purchases of items from this list (via the website, not the retailers app) our family thanks you for your support 🙂
The things.i.bought.and.liked Instagram account has over 230k followers and continues to grow by the thousands monthly. It's safe to say the Instagram generations enjoy seeing products other people buy…and like. We are putty in the hands of Amazon Fashion, Targets new brands, ASOS, and the list goes on. But with all of these new products and items, we are bound to experience some things that are either not that great or incredibly awesome.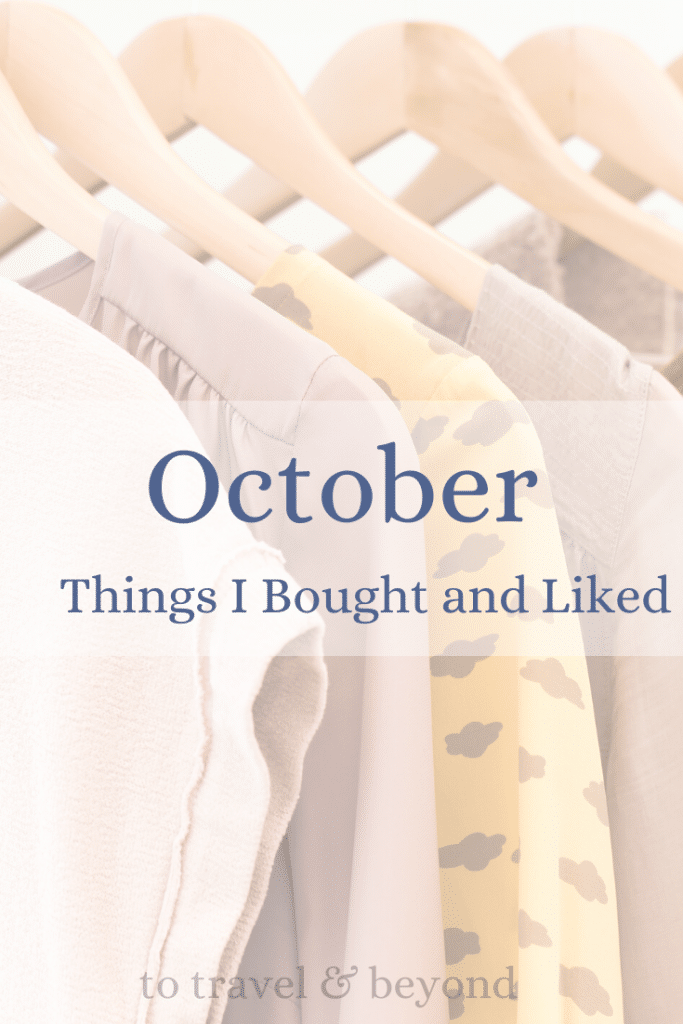 One of my best friends, Kait Bailey, started a weekly hashtag for "Things I Bought and Liked" Thursday and I am here for it! I love seeing what other people buy and I also enjoy seeing ideas for my own future purchases. While I am trying to cut back on spending, it's nice to know a few other people at least recommend things if I am going to spend my money on it.
This weekly hashtag (#TIBALThursday) also makes for a great blog post of monthly favorites. I also have a tab on my website for these items, but want to utilize my feed for a monthly summary of the top of the favorites.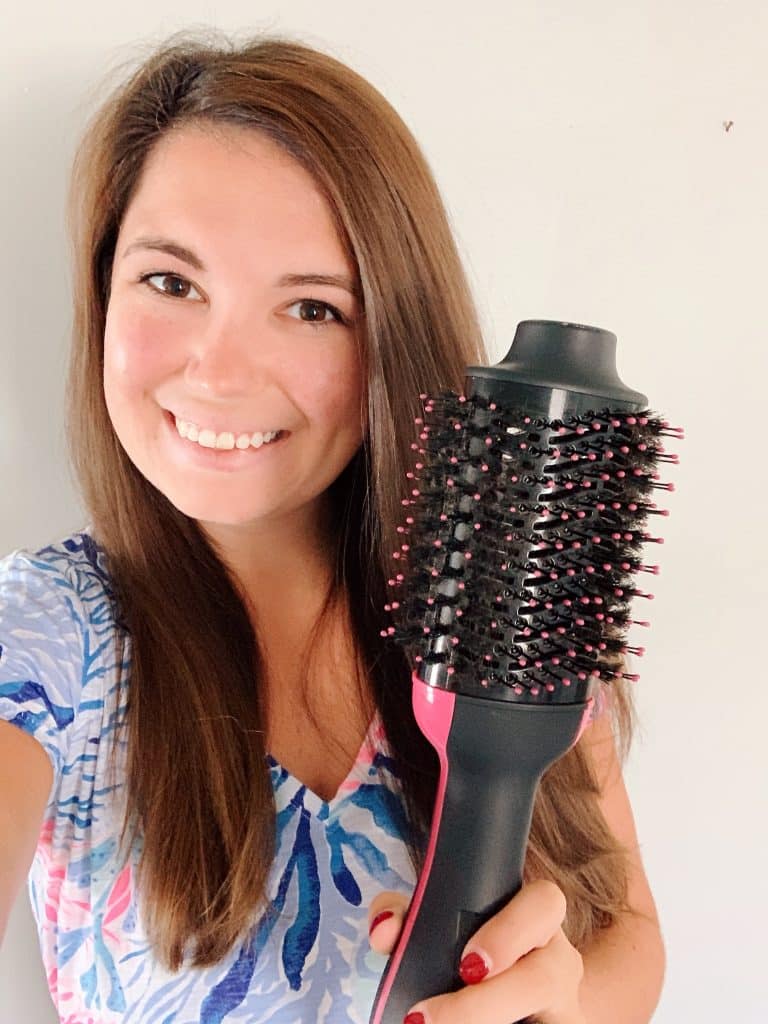 I have mentioned this blow dryer several times, and even on the very first #TIBALThursday but I honestly can't stop talking about it. It takes much less time to dry and style my hair, I use less product to manage the frizz and it's ONE tool instead of 3-4 different things.
After I posted about this mascara I received multiple DMs telling me I was crazy to ever spend money on "designer" mascara, I have to admit, they are right. This "drugstore" mascara is the bomb. It separates, lengthens, and makes my lashes more bold. HUGE fan for a product under $9.
I love a good bootie but I hate spending a ton of money because I'm a bit rough on shoes. I don't mind galavanting through puddles, walking around pumpkin patches, etc. Granted I want them to last but if they get a little scuffed, I don't want to stress it. These booties are perfect for that! I have the black pair with the cut outs on the sides and the basic brown pair.
This sweater from Old Navy is quickly becoming one of my favorites for this fall. It's the perfect amount of chunk with a tighter wrist which I like because who has time for wide sleeves while wrangling a toddler?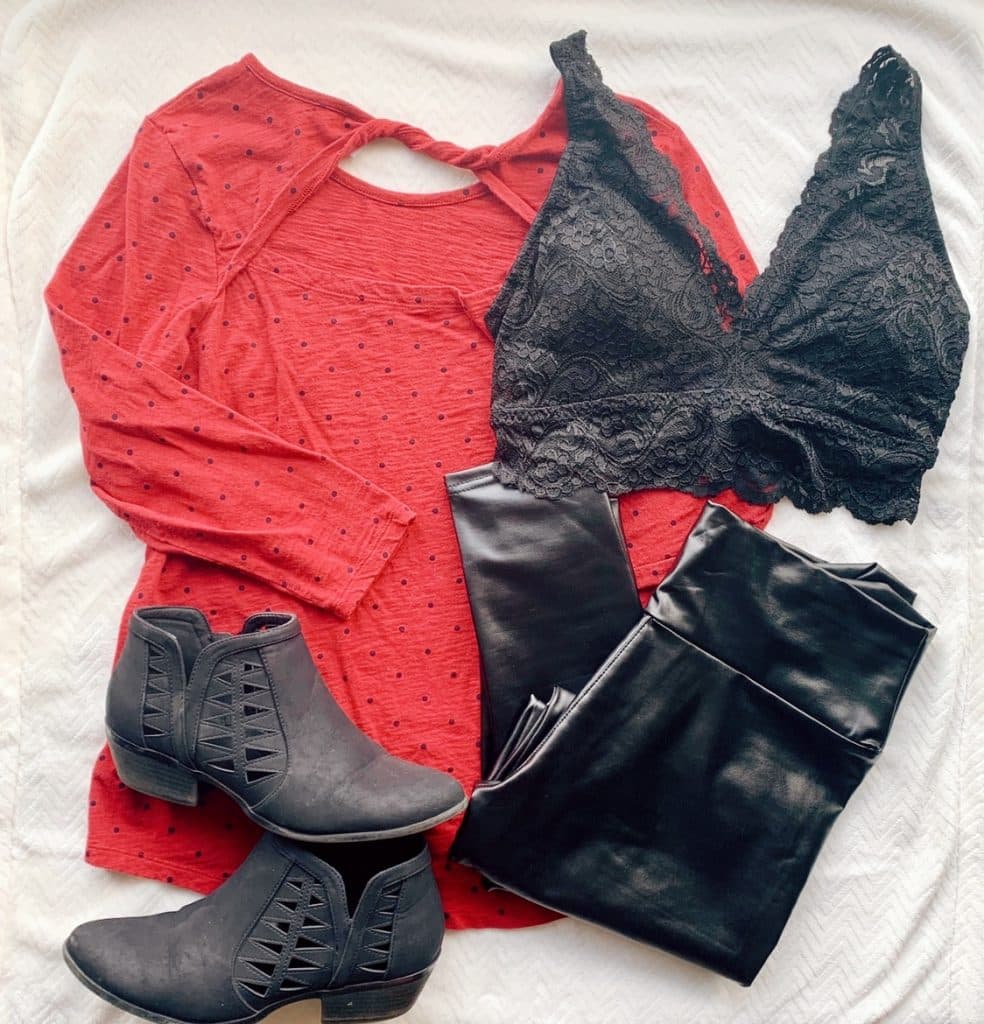 Everyone knows about the raving reviews of SPANX leather leggings, but I can't bring myself to spend $100 for leggings I won't wear often. While they look and feel amazing, I needed a more inexpensive pair. These faux leather leggings from Amazon are great! They are comfy, don't fall down and they are the perfect amount of tight. They are more "leather" looking than the SPANX version, but I highly recommend.
Bralettes are usually not feasible for me. They offer no support, aren't comfortable and overall don't fit properly. But then I found this bralette. Oh my lantana, this one is perfect! I want able to wear it all day without a problem or popping out.
I love a good basic shirt, but I don't always want to put in the effort to dress it up, so some extra detail never hurts. I really like this twist-back top for the fun back detail and the variety of patterns. I have a few and the burgundy polka dot one is likely my favorite. They are almost always under $10, sometimes as low as $6!
I hope you enjoyed reading about some Things I Bought and Liked this month! Be sure to check out the #TIBALThursday hashtag today on Instagram!