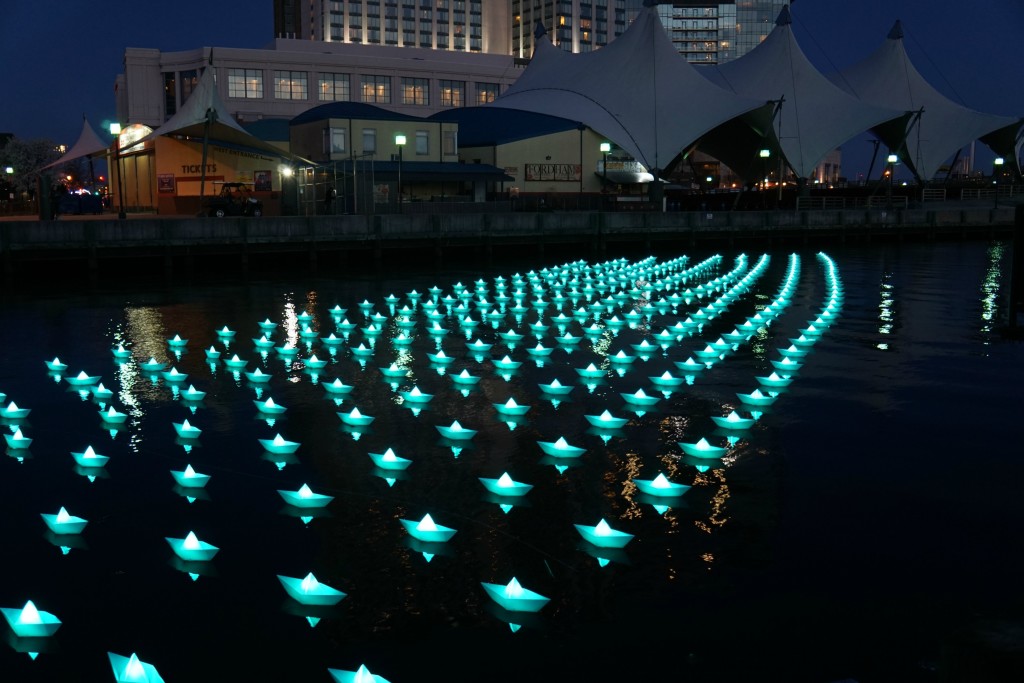 If you follow other Baltimore bloggers, follow me on Snapchat, or live around the area, you have likely heard about Light City. Honestly, I heard about this months ago and had no idea what it was going to be, (thankfully I have Megan to fill me in on the Baltimore happenings) besides a bunch of lights around the Inner Harbor. As this week got closer, more people started talking about this light festival making it's way to Baltimore, and excitement started to rise. I feel like most people were more curious than anything to see what was going on.
The Light City event includes music, innovation, food, and of course, a lot of lights. Baltimore is the first city to create such a huge lighting event like this, and the best part is that it was almost all free! There are conferences and performances that have a price, but most of everything else was free. After the unrest in Baltimore last April, this was something we really needed. It was so nice to see such brightness and happiness around the city.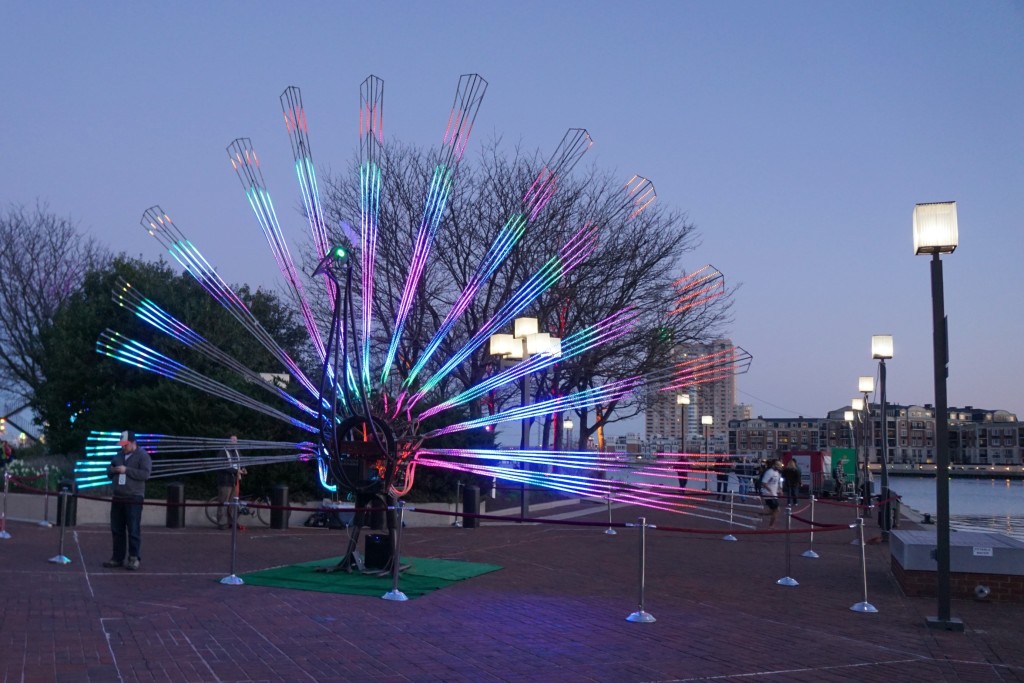 So what exactly was Light City? It is an almost 2 mile walk from one end of the Inner Harbor to the other with various light installations, performances, music stages, and other attractions like a ferris wheel and a ship from Amsterdam. Several arts contributed different installations for this event, and it all came together so well. I really hope this was able to bring Baltimore something that we will continue to have in the future.
Daves favorite part was the floating boats. If you connected to the wifi for that artist, you could select various patterns and the lights would change from your direction. I am pretty sure this was made to make little kids seem mesmerized but we were with a group of people over 25 and we all loved it. It was so much fun to choose a pattern and watch the lights change right in front of you. It did eventually make people mad that were trying to take a photo and he kept changing the pattern. Overall, we had a great time walking around and seeing the city from a different point of view.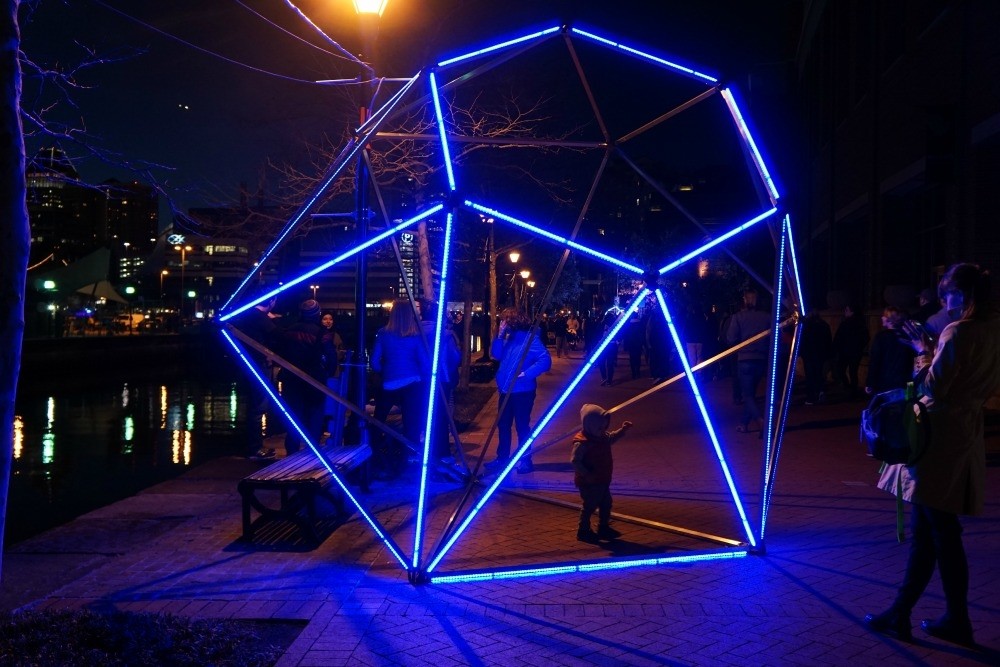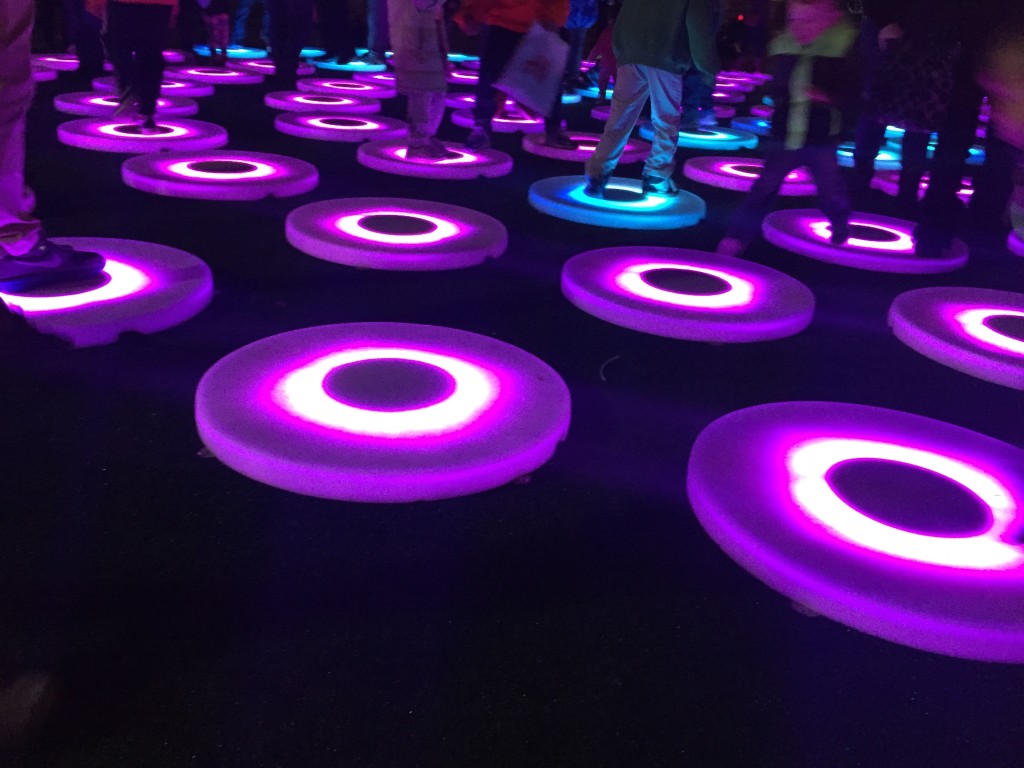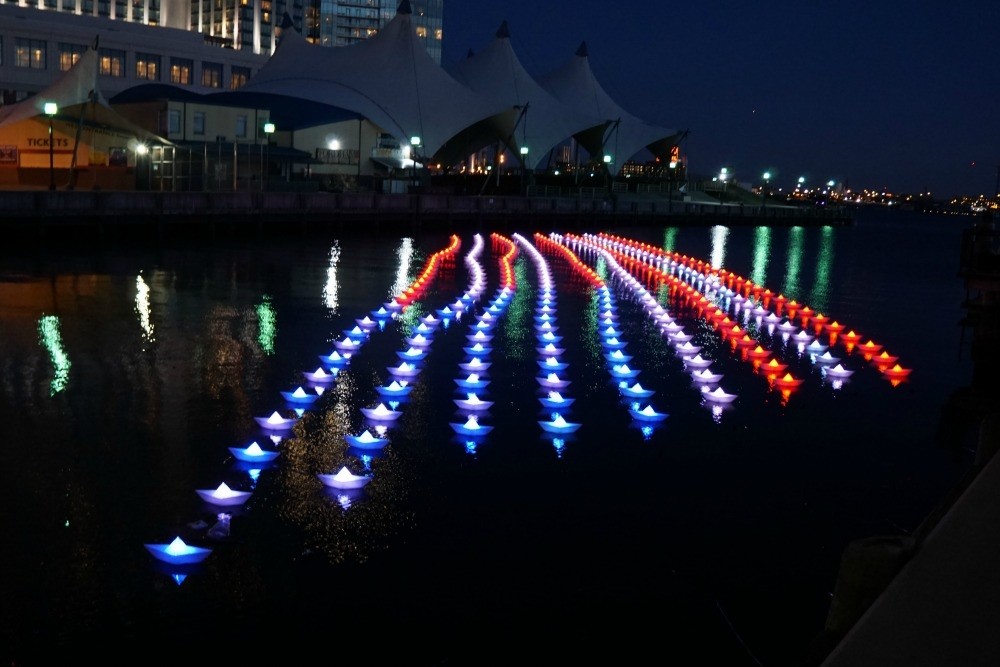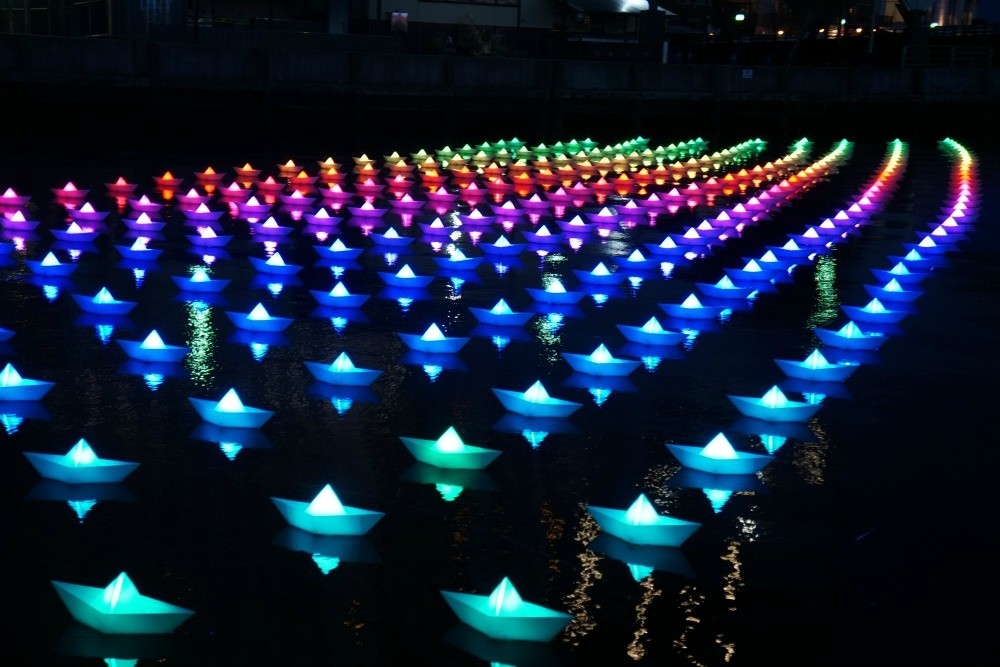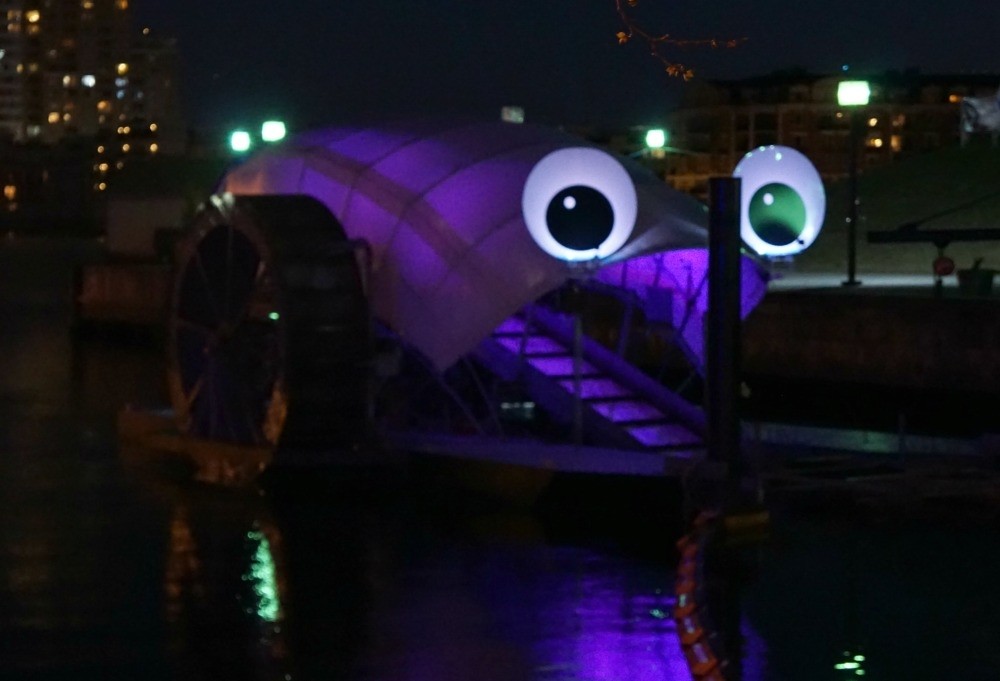 Does your city have any festivals like this?