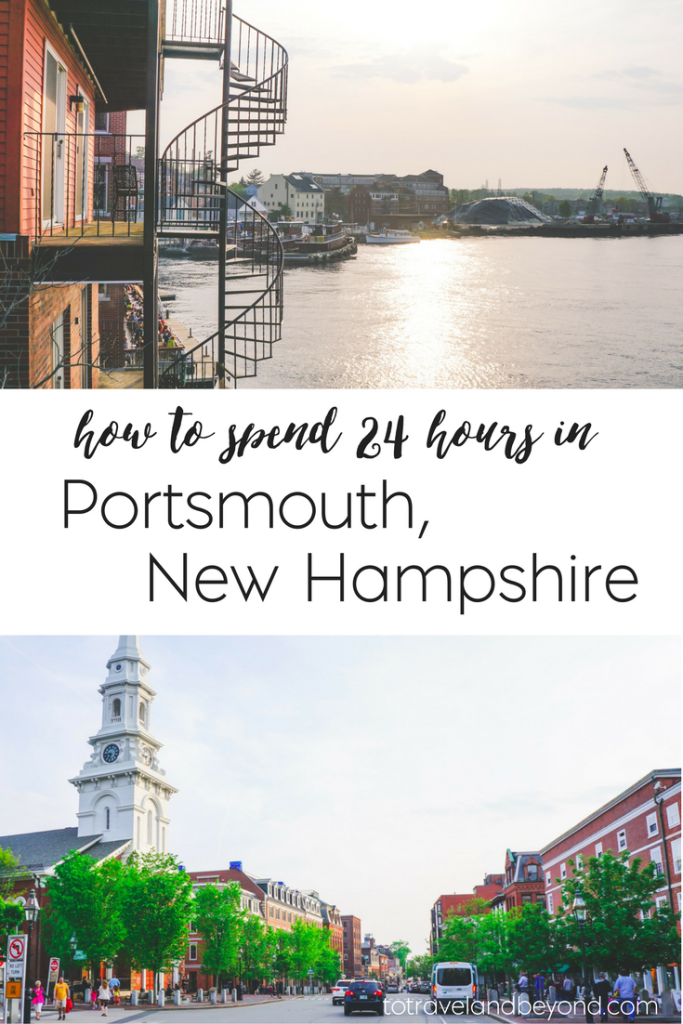 This past spring we toured some of the New England states, and I have to admit that Portsmouth was my absolute favorite. In fact, looking back I really wish we would have spent more time here rather than heading further north. Nautical towns are my favorite, and I have had the chance to see many others in my 25 years of life, but this town was a nautical dream. It was the perfect mix of hip and fun, and casual and slow. It was just the right size to have enough things to do in Portsmouth without being overwhelming.
After hiking in Vermont we made our journey to Portsmouth. We checked into our hotel which was outside of town but had a free shuttle, changed our clothes and were off for an evening of nautical merriment. Around 2pm our first stop was food, as any first stop in a new place should be. We dined at Portsmouth Brewery, sampled their beers and had a great meal.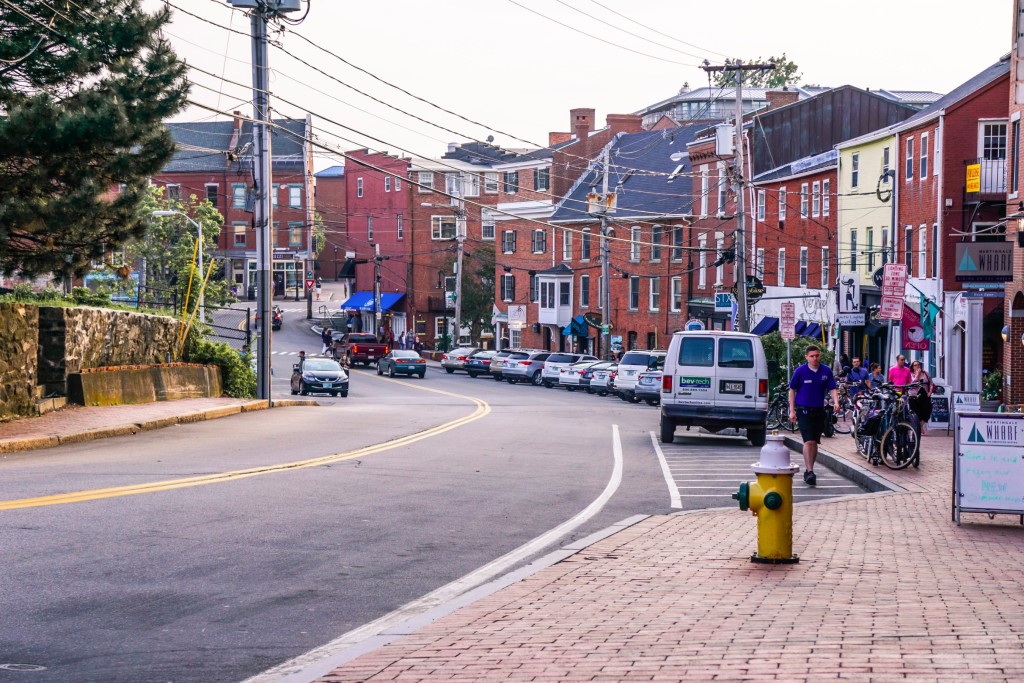 Afterwards , around 3:30pm, it was time to walk off some of the food we just had, so we walked around town and explored the waterfront. I love all of the shops that were around town, some of them unique and others were boutique chains, but each of them fit the town well. There was an old record and game store, which Dave of course loved, several chowder cafes, and hole-in-the-wall bars. We walked around Book & Bar and wished we were with a larger group of people so we could have grabbed a few games and had some drinks.
We spent some time wandering the area, around Market Square, window shopping and people watching. We even stumbled upon a mint green house and all of my house dreams were made. After all of our walking, we mad our way to our next stop, Earth Eagle Brewings. This brewing company was recommended by several locals, and was a bit intimidating when we walked in. It's very small and around 6pm it was totally packed. We found two seats at the bar and quickly made friends with those around us. 
By 7:30 we were ready for something else to eat before we decided what to do with the rest of our night and the morning before we headed to Maine. Chowder was required in New Hampshire, but we found that most places were either full or expensive, so we ended up at Popovers on the Square. We could't have made a better decision for dinner! Popovers is a bookstore and cafe that serves pastries, chowders, soups, and delicious cocktails. The atmosphere was laid back and the food was great.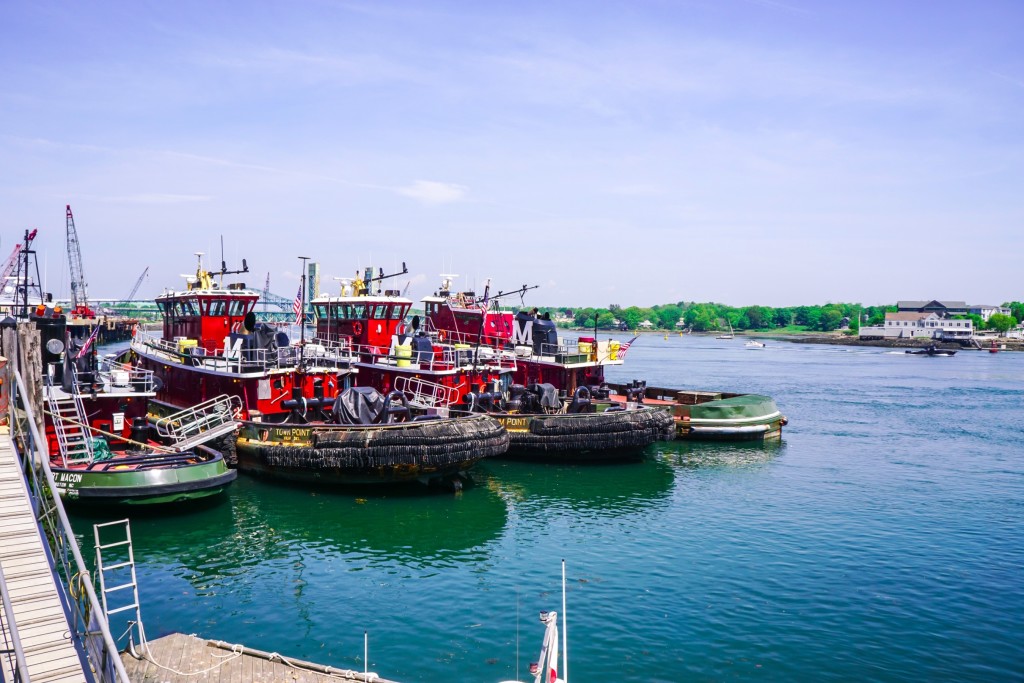 Before heading back to our hotel, we had to listen to the multiple recommendations we had to get a Jimmy Juice from Old Ferry Landing. I have to admit, I am so glad we ended up here. The restaurant overlooks the water, and we grabbed seats along the railing facing the ferry boats. After a few drinks we said goodbye to the folks enjoying Jimmy Juices all around us, and headed back to the hotel.
The next day we wanted to explore more of Portsmouth but had minimal time so we went straight to the Strawberry Banke Museum. We didn't purchase tickets to do the entire tour, but it was nice to look around anyways. We then made the short drive over to the Portsmouth Harbor Light. We walked around here for a while, and the waterfront reminded me of some places in Maryland. The lighthouse was beautiful, and the harbor around it made for some beautiful pictures.
Unfortunately our time was running out so this is where our Portsmouth tour ended, but it was well worth the stop and we will absolutely be back again. The people were all incredibly nice and loved offering their recommendations.
If you are ever in Portsmouth, I highly recommend checking out these places:
Annabelle Ice Cream

Portsmouth Harbor Light House

Book & Bar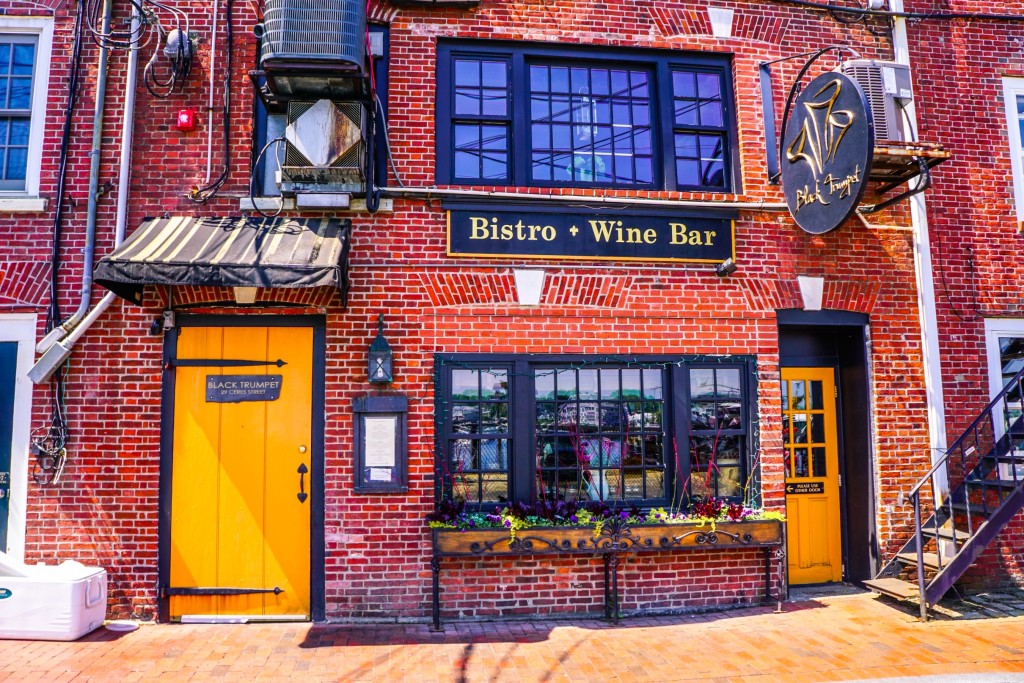 Have you ever been to New Hampshire?