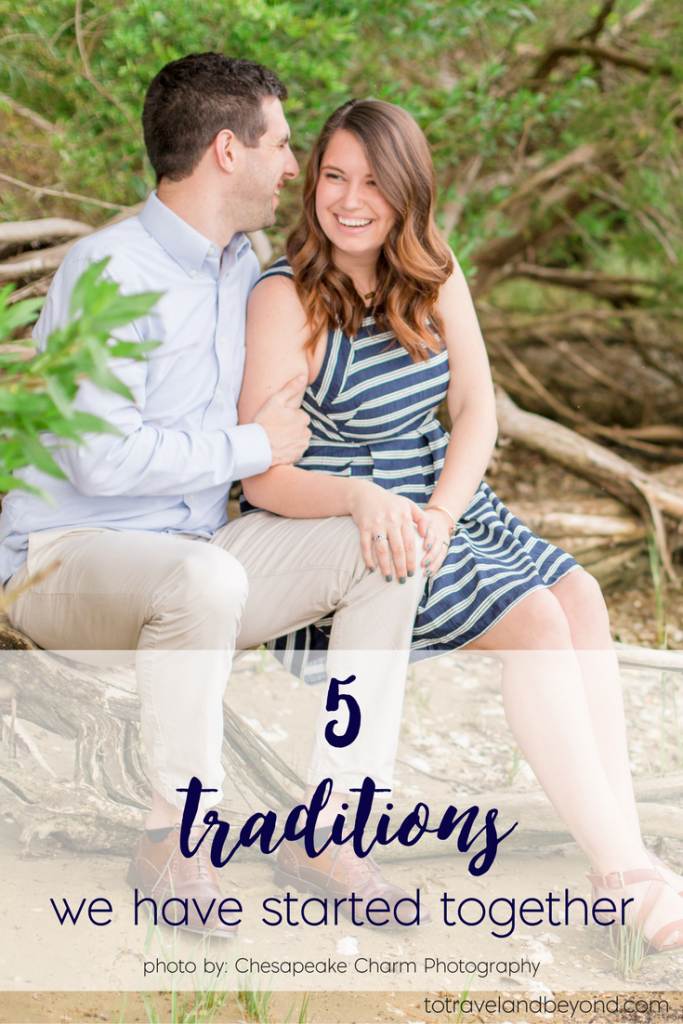 photo: Chesapeake Charm Photography
It was a goal of ours to start traditions since we got married last year. We wanted to have little things that we could continue throughout our lives that we could eventually have with our family. Starting traditions is no easy task, especially when you are combining traditions already in place amongst your individual families. We wanted to continue some traditions that we had throughout our lives, but also start new ones that are our own.
We had a busy year with some health bumps along the way, but I am really excited about some traditions we have started in the last year. A few of these we started while we were dating, and we're happy to continue them for as long as we can. While we have started some smaller traditions and others that are still evolving, these are five of my favorites so far.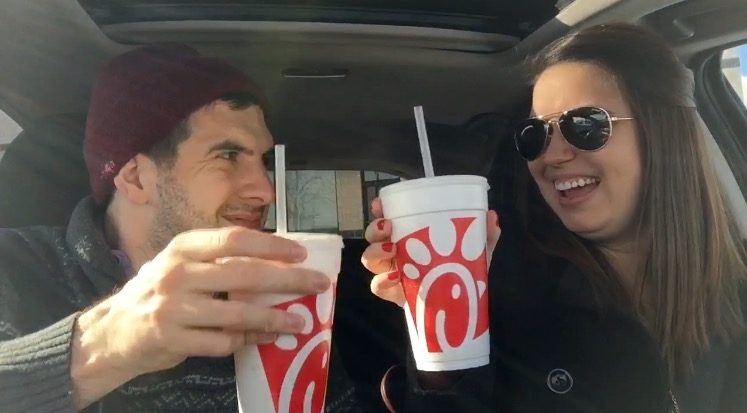 Valentines Day Fondue & Chick-fil-a
I was never a fan of Valentines Day so when we started dating, Dave made it a point to make it something special. It was nice to go out to dinner for our first two years, but then the third year we were dating was after Dave's surgery and we decided to stay in and have fondue, it was the perfect balance between something special and still being coy at home. We also realized that we had Chick-fil-a for breakfast, just as we did the year before, which is a tradition we decided to carry on as well.
Experiences
We both agree that experiences mean so much more to the two of us than most gifts ever could. We love seeing new places and doing new things together, which is why we have decided to mainly give each other experiences as gifts. This mostly isn't exactly a gift since we talk about our travel plans, but for holidays and birthdays it's nice to put money towards going on a vacation rather than yet another video game or purse.
Anniversary Photos
We just started this over the summer and I think it's the tradition I am most excited for. I can't wait to see how our photos change year after year. We got pretty cheesy with the photos, but I am really excited to have them.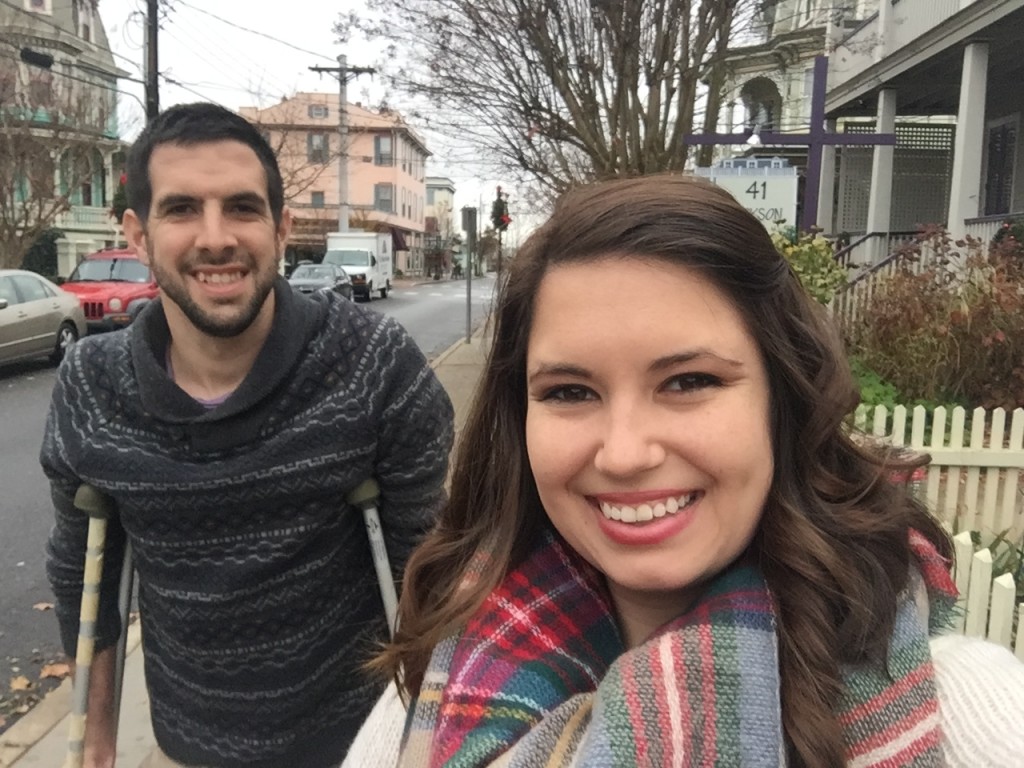 Thanksgiving Getaway
I have mentioned before that we take a trip the day after Thanksgiving and we have done this 3 times so far. We love spending a long weekend somewhere to get the holiday season started. We like to visit somewhere that has a tree lighting, Christmas village or something similar. This year we will be taking party in the Disney World Christmas festivities.
Fireplace Celebration
When it's time to start using our fireplace for the winter, we have decided to make it something a little special. For the first fire of each season we turn off electronics, grab some warm beverages and just relax for a little while. It's a fun way to welcome in a new season and spend time together in our house.
Do you have any special traditions with your spouse/significant other?
PS- The time has almost arrived where I will be finished with Wedding Wednesday posts, and Nikki and I have decided to start the search for a co-host to replace me for the link-up. I'm SO sad for my time with Wedding Wednesday to come to an end, but it's been a great run starting from before I was engaged and lining up with Kristen, to co-hsting with Meg and now Nikki. I have loved reading everyones engagement stories, seeing wedding photos, and hearing advice from different brides all over. We would love to find someone that is in the beginning stages of wedding planning to take over my portion of the link-up, in order for them to remain a host for a longer amount of time. Please either send me an email (totravelandbeyond@gmail.com) or leave a comment if you are interested!
---
Nikki and I love reading all about your big day, someone else's wedding adventures, or anything else wedding related. We just can't wait to read all about it, so link-up with us for Wedding Wednesday!