Traveling in 2016 was nonstop for us, and while that was amazing we decided to slow things down a little bit heading into this year. I am a bit sad when I look at my planner and see full months without any trips or vacations, but I also know that we are giving ourselves space to take one vacation of a lifetime, another to enjoy a week with family, and then some time in-between to explore. We took over 20 trips last year, which is a huge blessing. But it taught us that the number of vacations you take doesn't equal happiness. The memories you make, the places you learn to love and the people you do it with really make everything worth it.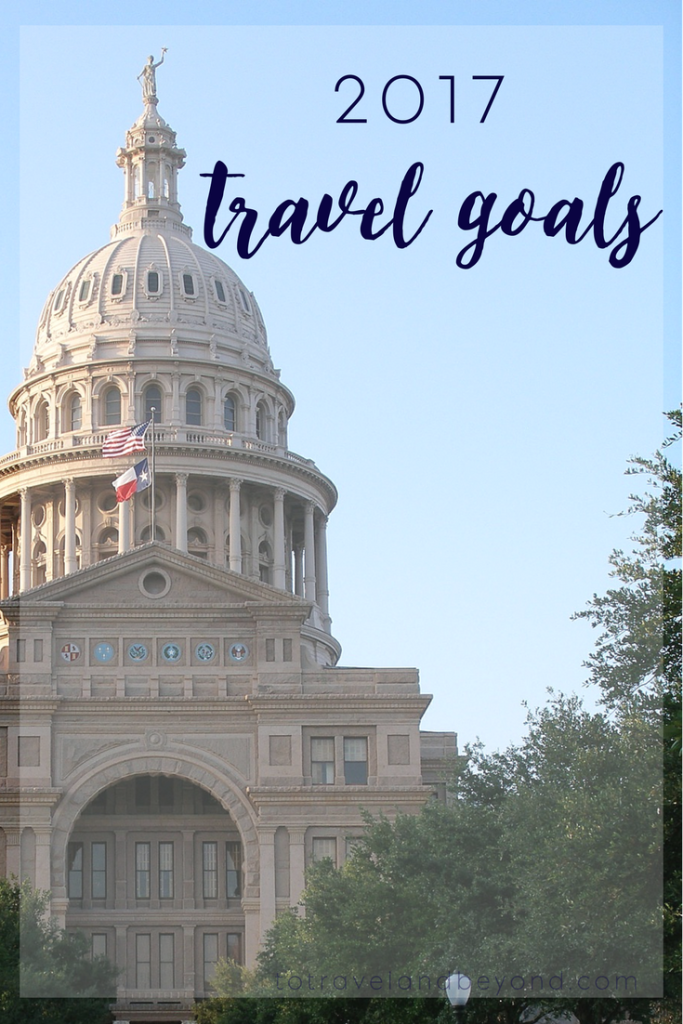 As we plan out 2017, we are leaving a few things up to chance. Quick weekend trips are bound to happen, especially to Raleigh because I miss my best friend and we can't get enough of our favorite city. Changes can easily be made for the most part because we have less going on in general, and we want to experience the experiences.
Our 2017 travel goals are below:
Japan. First and foremost the plan is in the works and the flights are being purchased shortly. The dates are picked, some activities are settled and we are SO excited.
Waco, Texas. Because, #Shipalp. I love Fixer Upper, and so do a few of my friends, so why not spend a weekend gallivanting around Magnolia Market with the girls? I can't wait to plan this trip!
Napa. This was a goal for last year that got pushed because we were already going to be on the west coast in other areas of the country and it just couldn't work. This year it's a priority and the plans for this trip have just begun!
Portland. Another trip to the west coast that we need to take. We would have loved to have taken a road trip while we were in Seattle but there is just so much to do and see. Hopefully we can squeeze Portland, Oregon in somewhere this year!
Omaha. This is another one of those places where people are like, what?! Why Omaha. Well, because we LOVED St. Louis and Louisville and we got the same reaction for this trips. I am hoping Omaha shares it's magic, and I need another excuse to stay in a Magnolia hotel.
My fingers are crossed for a Baltimore Blogger gals + boys getaway for this spring!
We also have a 100% planned trip to Colorado with our family in March. Every other year Dave's parents get a place in Breckenridge and we all ski, relax and drink for a week. It's perfect and I'm so excited to finally be back again!
What are your travel goals and plans for 2017?