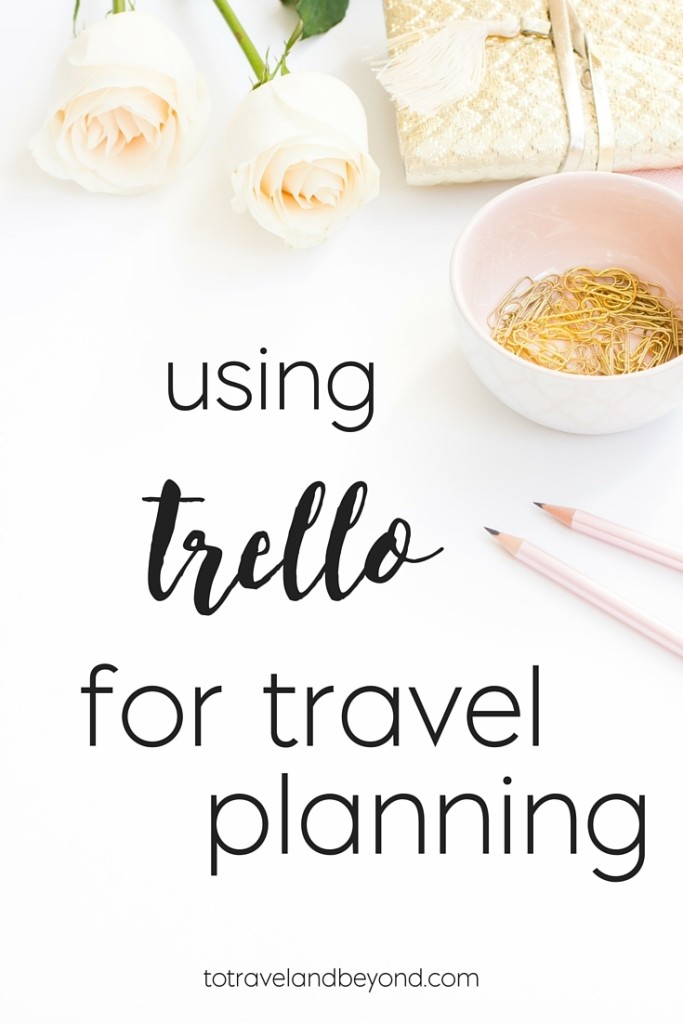 Planning trips takes some effort, sometimes I wish that someone else could do it, and then I realize I probably couldn't handle it if I let go of all the reigns. Thankfully I had found to a way to keep everything organized, even when we have 6-8 trips in our line-up over a few months. Traveling is something we absolutely love to do, from experiencing new cities to learning different things about the history of places we have been before, we want to soak up as much as we can right now. We're able to handle the financial side of things because of the companion pass, a separate savings account and hotel deals, and then we just have to figure out the timing and organize everything. This is where Trello comes in.
I have talked about Trello before, but specifically about using it for my blog. The best thing about this tool is the opportunity to have several boards, basically we use this to organize our entire lives. I will eventually get to all the ways we use it, but today I want to go into detail about using Trello for travel planning. If you already have Trello, you can skip over this next part, if you are new to it, here are the features I will be talking about:
Board- A board is the general location to keep things in order for a specific theme. You will notice that this board name is "Travels"- why? because it is the home of all things travel related. You couldn't guess that, could you?
List- A list is created to keep track of specific items within those boards. They can also be moved around to create a better workflow. These are the vertical grey boxes with general titles, below it is specific names of trips.
Card- These are what make up a list. You can use these for tasks, checklists, recommendations, or anything composing the list itself.
I highly suggest signing up for it and giving it a try, the best thing is it's 110% FREE! In order to use troll for travel planning, I use each of the features in different ways for all of my boards.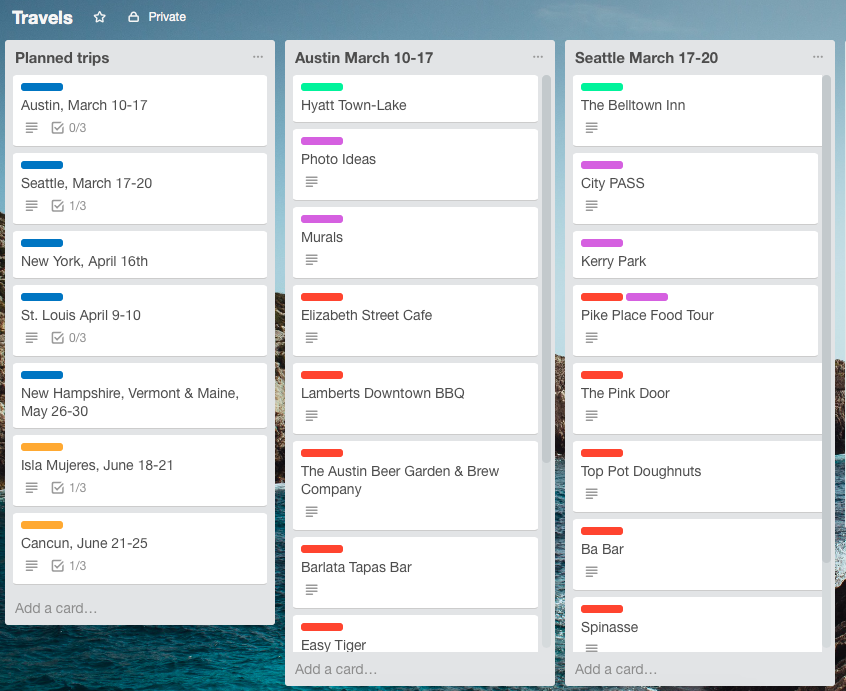 I broke the lists down for the most part by trip, and then I also have a few other lists that I will explain below. The cards on each trip includes one thing for that place broken down by label, I keep the reservations at the top (hotel, airbnb, car rental, etc), then things to do, and then places to eat. You can see the labels I have in the image below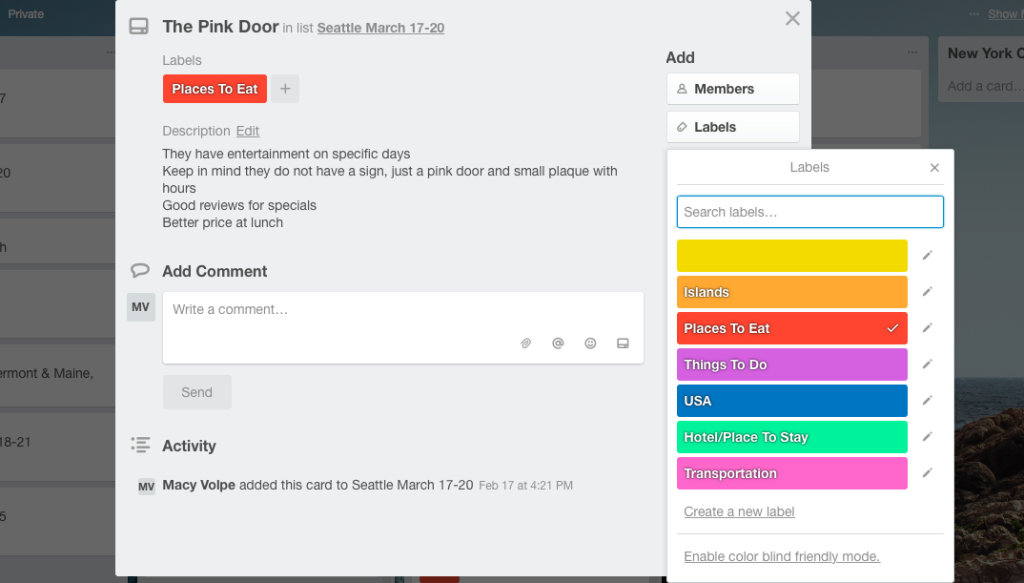 I include details for each card within the description, that way when we arrive at a place to eat or an attraction, I can look at the card and see what notes I took. When we were in Seattle I took note of the wait times that were noted online for the Space Needle, when we got there I looked at this for reference and we decided to go in the morning for a shorter wait. It's really helpful to take note of confirmation numbers and addresses in the description as well.
I have different labels for various regions we travel, things to do, places to eat, hotel/places to stay and transportation.
The other lists I have on my travel board are, templates, bucket list places, and packing checklists. I love being able to reference this board while we are away, and also to stay organized before we leave. A week or two before we go I go through the list and cards to create an overall timeline to make sure we are able to see everything we would like to while we are away.
Do you use Trello for travel planning, or anything else??