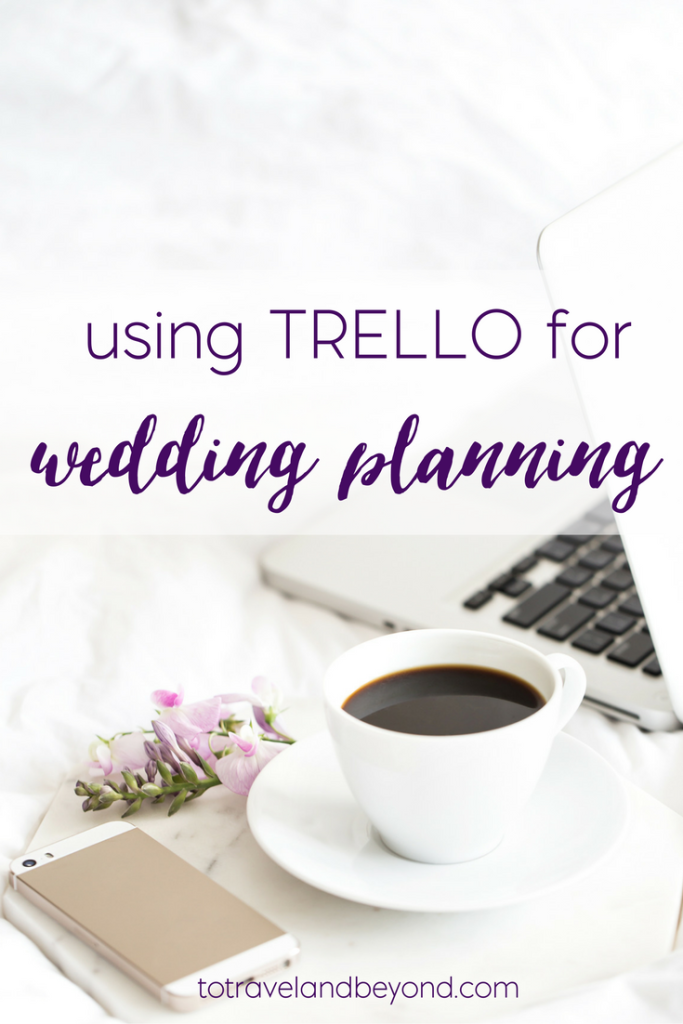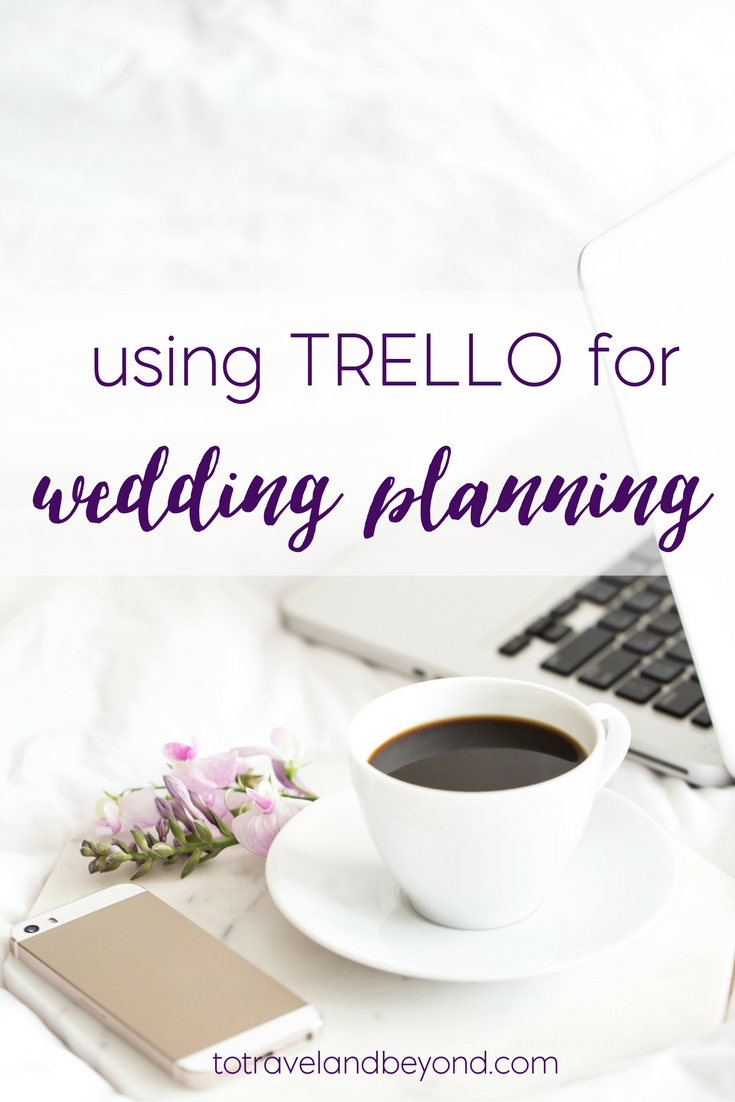 Staying organized during the wedding planner process isn't always easy, in-fact, it's almost never easy. Things sometimes get lost in the shuffle, and that is okay, but being able to stay on top of things will cause less stress and really help to get things done in a timely manner. When I was planning my own wedding, I kept things organized in a few different ways. I had a Pinterest board to get ideas going, another one that had completed project ideas, a binder full of notes and contracts and the lifesaver above all was my Wedding Planning Trello Board. If you need an introduction to Trello, check out this post. ps- you can also read how I use Trello for travel planning here.
My Trello for wedding planning board saved me countless times, especially when I needed to quickly access something from my phone. I saved contracts, photos, notes, and more into each card, then I kept my planning timeline updated by moving things around as needed. As usual, but took a little bit for me to figure out how Trello could work for me in this specific way, but in the end it was the only things keeping everything together.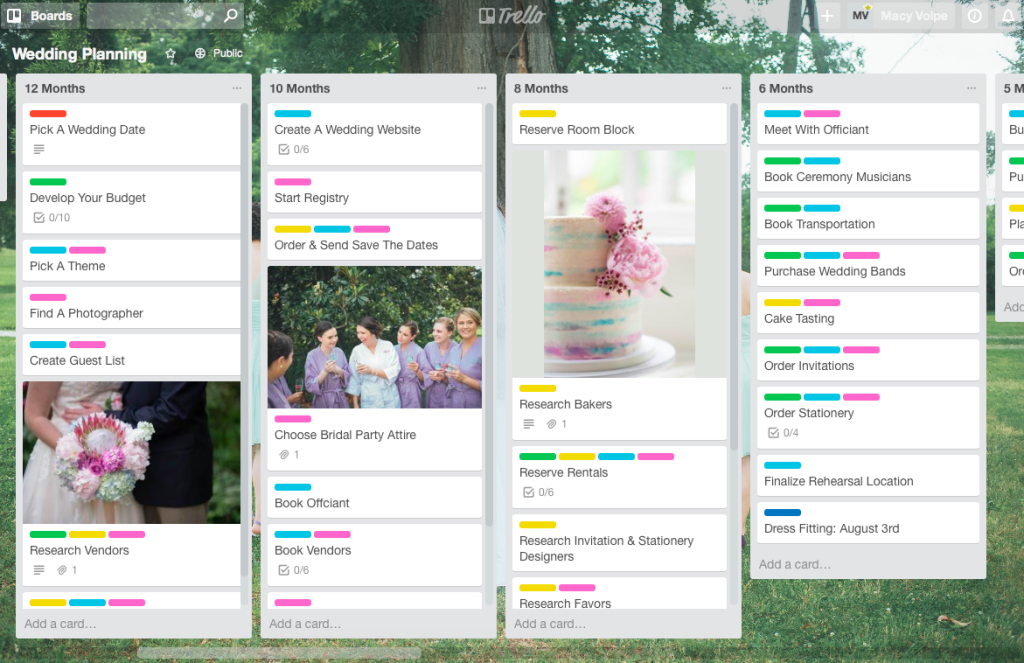 Tips for using Trello for Wedding Planning:
Keep it updated
Take notes within each specific card
Create a weekly checklist for yourself based on the monthly tasks
Add team members to the board to assist with tasks & remember to assign things to them. Delegating will be a huge benefit to this!
Use labels to your advantage for each card. Chose labels that work best for you, in the example I have included: budget, bride, groom, planner, ASAP, upcoming and in-process
Don't forget about the calendar view when scheduling appointments or meeting deadlines
Include the details, such as payments that need to be made, emails that need to be sent, etc.
Add photos for reference on cards
Link to Google Docs, other Trello Boards, etc. or save links to articles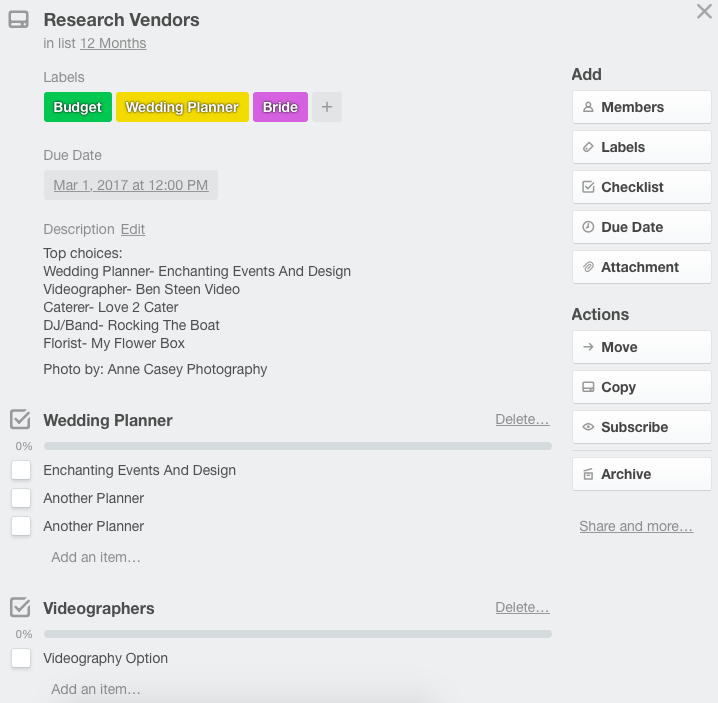 I have a specific board for all of my planning clients, but I have also created a demo board to hopefully help some of you with wedding planning. You can view the Trello for wedding planning board here, or sign up to be able to make a copy of the board for yourself by leaving your email address in the comments! Trello is free to use and saves so much time! Let me know if you have any questions!
Have you used Trello?
---
Nikki and I love reading all about your big day, someone else's wedding adventures, or anything else wedding related. We just can't wait to read all about it, so link-up with us for Wedding Wednesday!