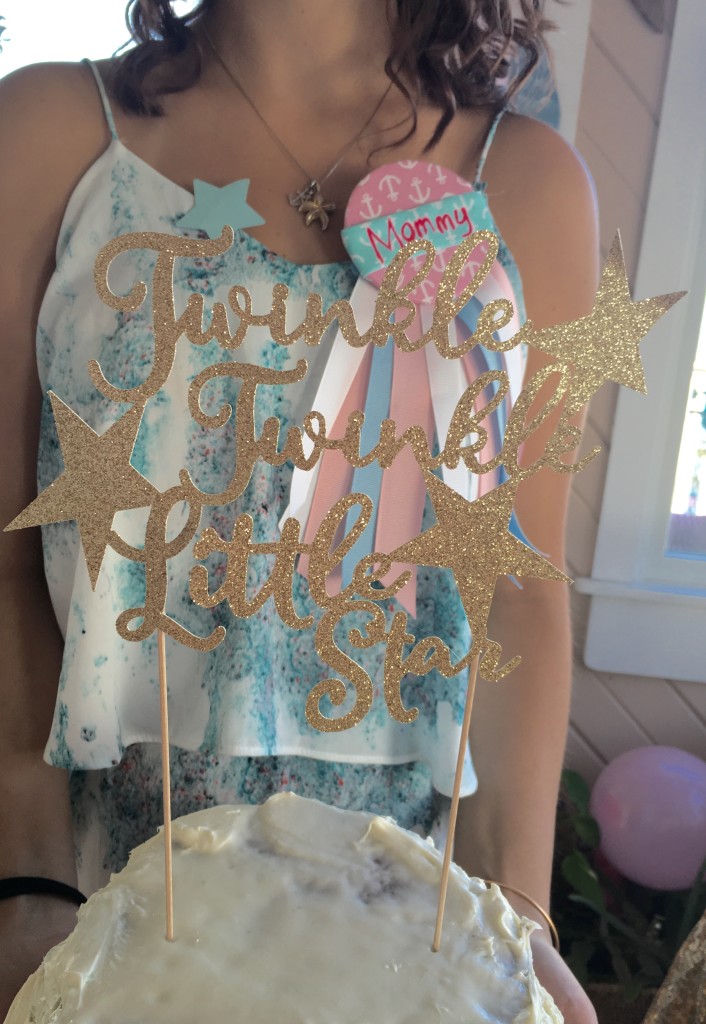 This has nothing to do with a wedding, but it's a party, and Labor day kicked the work ethic right out of me, so I'm sharing it anyways! To kick off August, I hosted two parties two days in a row. Beer Olympics and then a gender reveal for my cousin and her fiancé to announce the gender of their new little babe that is on HIS way!
This was one of the hardest secrets I have ever had to keep. I joined Meghan and Larry on Monday for their sonogram and was the only one to know what they were having for six whole days. Keeping it from the two of them was hard and keeping it from everybody else was even harder! I managed to keep the secret and it seemed that it was a great surprise. They were overjoyed!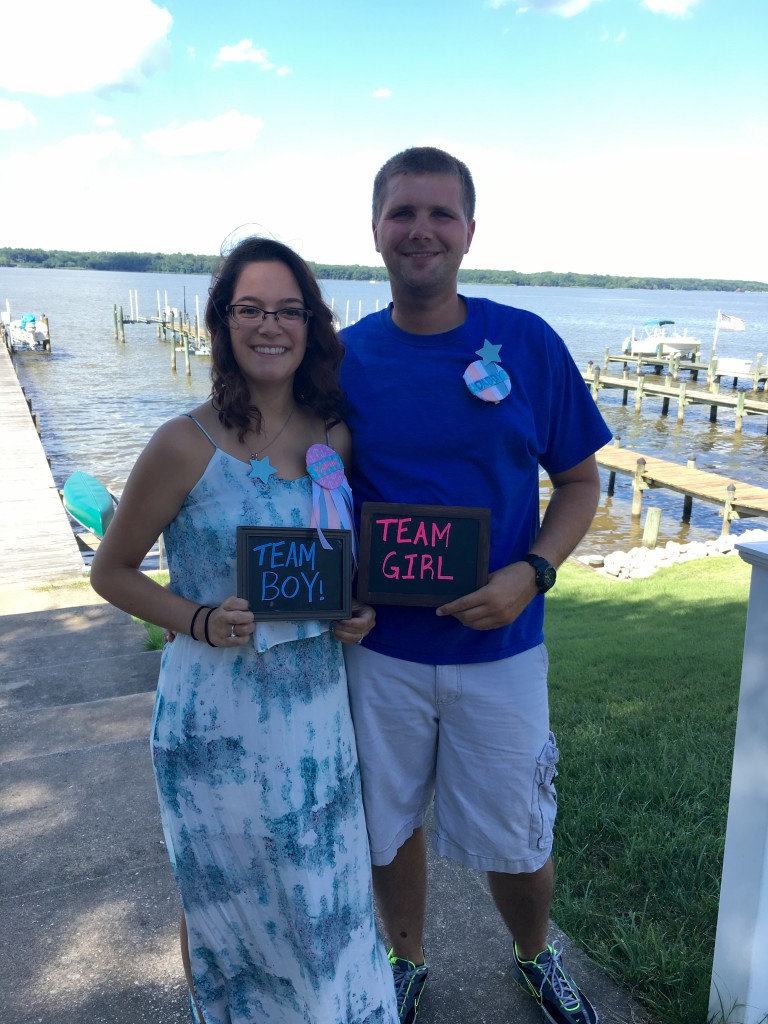 Meghan wanted everything to be a secret from her, from the theme to the decorations, she didn't want to know anything. How fun is that? I love that she trusts me enough to let me take over and plan everything, and then let her be fully surprised. It made me cry when she walked into see everything and started crying. Yes, it may have been the hormones for her tears, but I was excited to do something like this for her, my baby cousin!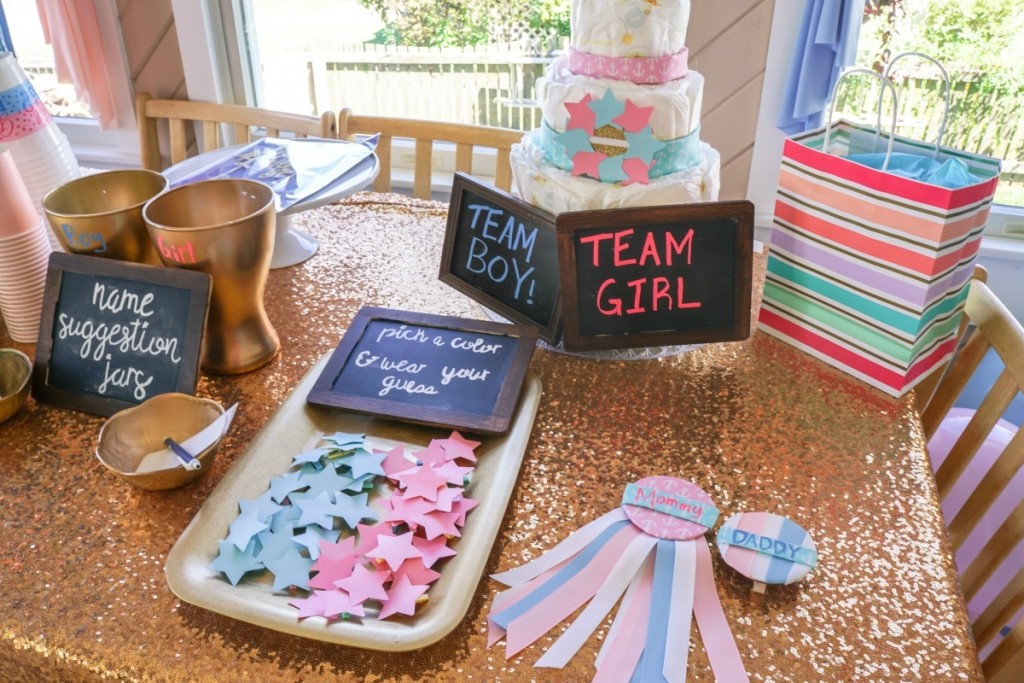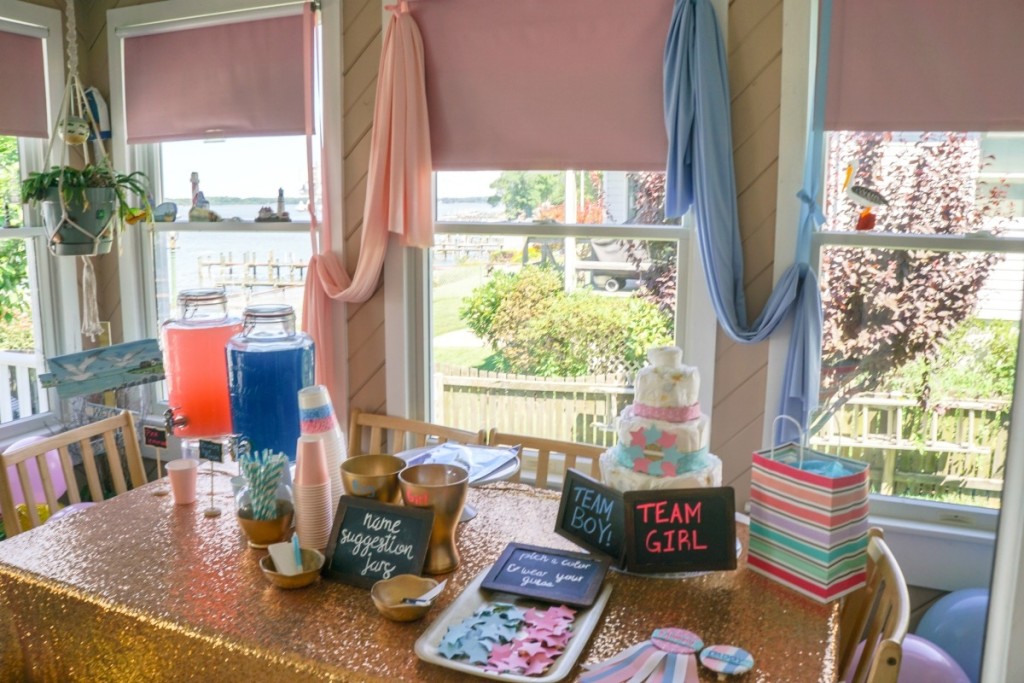 The theme was Twinkle Twinkle Little Star, How We Wonder What You Are. There were star pins for everyone to wear to show their support of Team Girl o Team Boy, and we also had asked everyone to wear matching colors. Name jars were availible for each person to suggest girl and boy names, pink and blue drinks, and lots of balloons.
The actual gender reveal was star shaped balloons inside of a box. I decorated the box to make it a little different than what you normally see on Pinterest, added some ribbons for them to pull, gold balloons that said "BABY KING" and out came the blue balloons. Meghan and Larry were both hoping for a boy, and they got exactly that. After the balloons were revealed, lots of photos were taken and everybody started talking about how exciting it will be to welcome a baby to the family.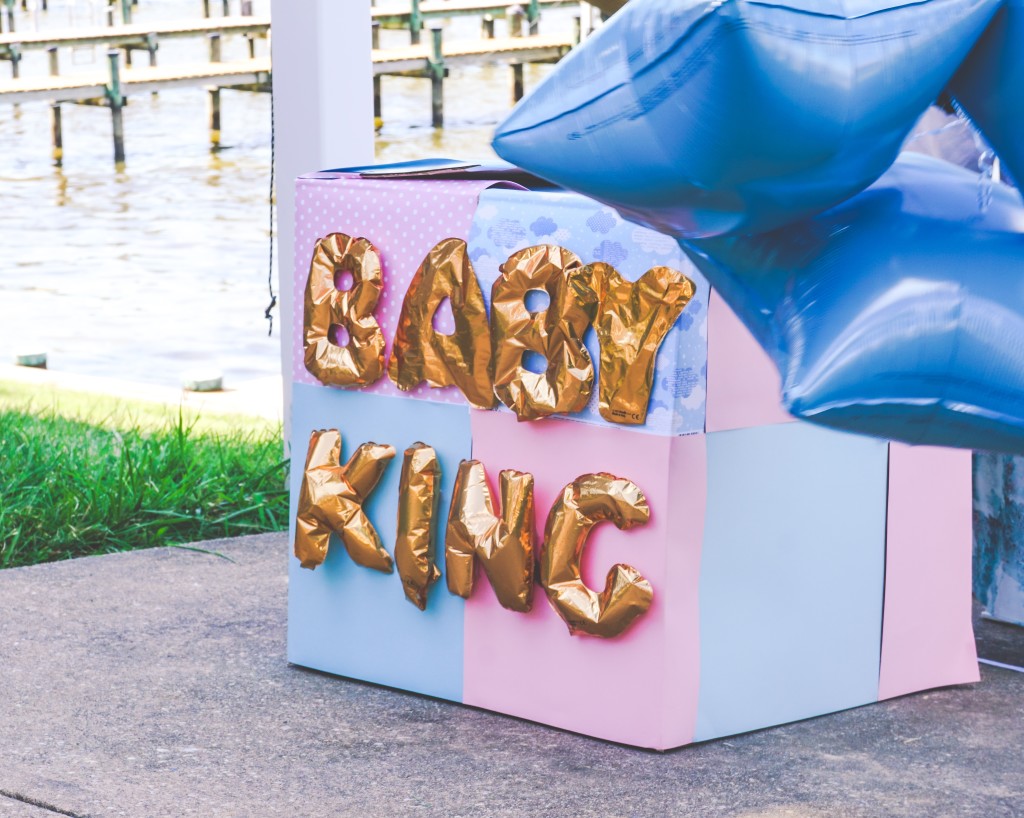 Meghan read all of the names and the most popular were Jeffery and Dave (how funny that several people suggested this), and the funniest was Burger..hahah get it?
It was another great celebration and I can't wait to start planning the baby shower!
---
And for those of you that are here for the real meaning behind Wednesday- Wedding Wednesday! Join the link-up with me and Nikki below 🙂