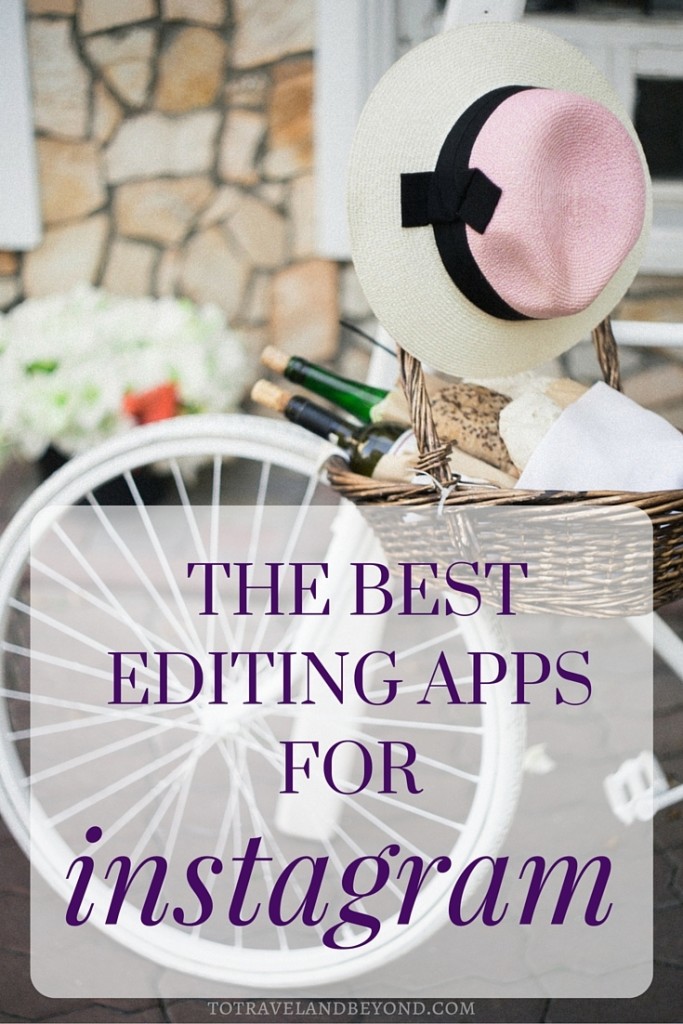 I am obviously a fan of Instagram, it's by far my favorite social media tool. One of my favorite things about using Instagram is that i's such an easy way to catch up with friends, family, and other bloggers, but also fill my wanderlust, help me dream of a larger closet, and encourage me to read more. I love being able to aimlessly scroll through photos and feel captivated, inspired and intrigued. Other social media outlets turn into drama, posts that get to me, and things I am honestly not totally interested in.
Instagram is curated and perfect for those few minutes between emails or while waiting in line at Target. With that being said, the need/want to be creative and share beautiful photos is important. Even with life happening, a pretty square can make things seem so exciting. Some people think this is terrible, but I find it kind of inspiring. Seeing the good in the chaos.
Making photos even more beautiful often comes to the apps you use to edit each square, but also being sure you don't over edit. I have talked about other ways to make your blog and Instagram photos work, like choosing the right background, using the best lighting, and gathering the right props, but apps right off our your phone can make a huge difference as well.
I have a collection of photo apps, but use each of them for different types of photos and in different ways.
A Color Story: The gals from A Beautiful Mess have done it again! This app actually just came out, but as soon as ABM announced it I knew I had to have it. They had a cute video to go along with the announcement, and then it came out a few days later. I downloaded it right away and even purchased all of the extra preset kits. I haven't been able to test this out too much yet, but I love it so far.
Facetune: I mainly use this app for whitening things like my desk, or prints. It's super easy to use and you can even whiten smaller details by zooming in on the photo within the app. There are several other tools in this app, but the whitening function is my main use.
VSCO Cam: I love this app because of the photo-enhancing filters and the fact that I have the ability to edit simple things like brightness, exposure, etc. The app also saves all of your photo edits within the app itself, so if I ever wanted to go back and find a photo I previously edited, I can look for it on the homepage of the app.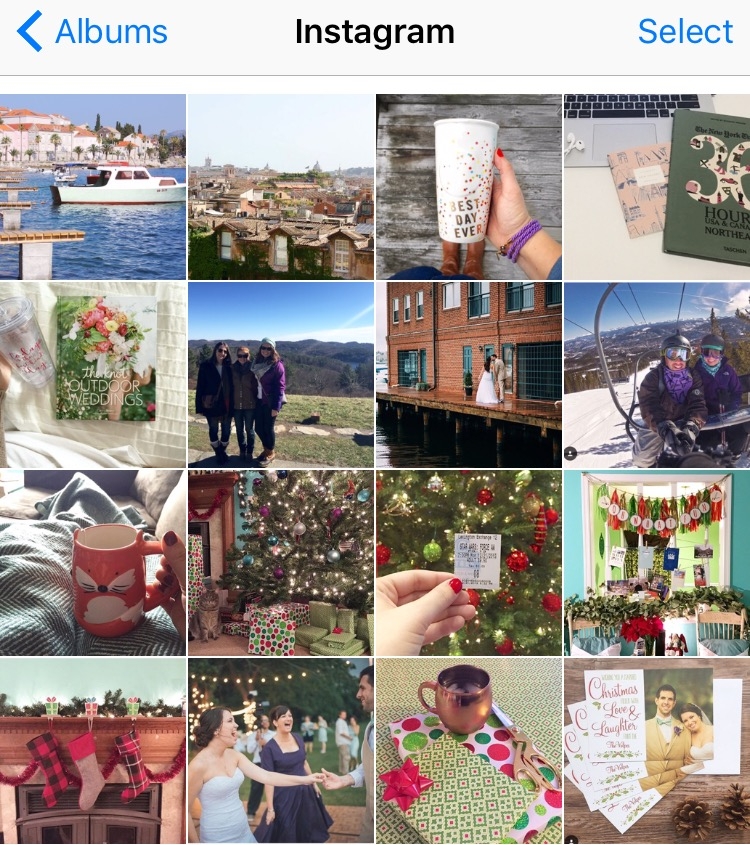 Photos app on iPhone: This is my last step after using other apps and before I put the photo on Instagram. I have a folder of Instagram photos in my phone to compare what each photo will look like next to each other, before I upload it. If you like to have a "theme" of photos, or stick to a certain color pattern, this works really well. Since I decided to start a business Instagram account, I don't know if I will still use this method for my personal/blog account, but we'll see.
Instagram: Over the years, Instagram itself has added some great photo editing options. Everything started with general filters, but then the #nofilter life became all the rage. Once I have edited the photo to 99% of my liking, I upload it to Instagram and edit the brightness, contrast and tilt to make sure everything looks great.
Mastin labs has created a new Instagram app called Filborn that will be launching soon as well. I'm not sure how it will compete with the apps that are already out, but it's worth a try! You can sign up to be a beta tester here