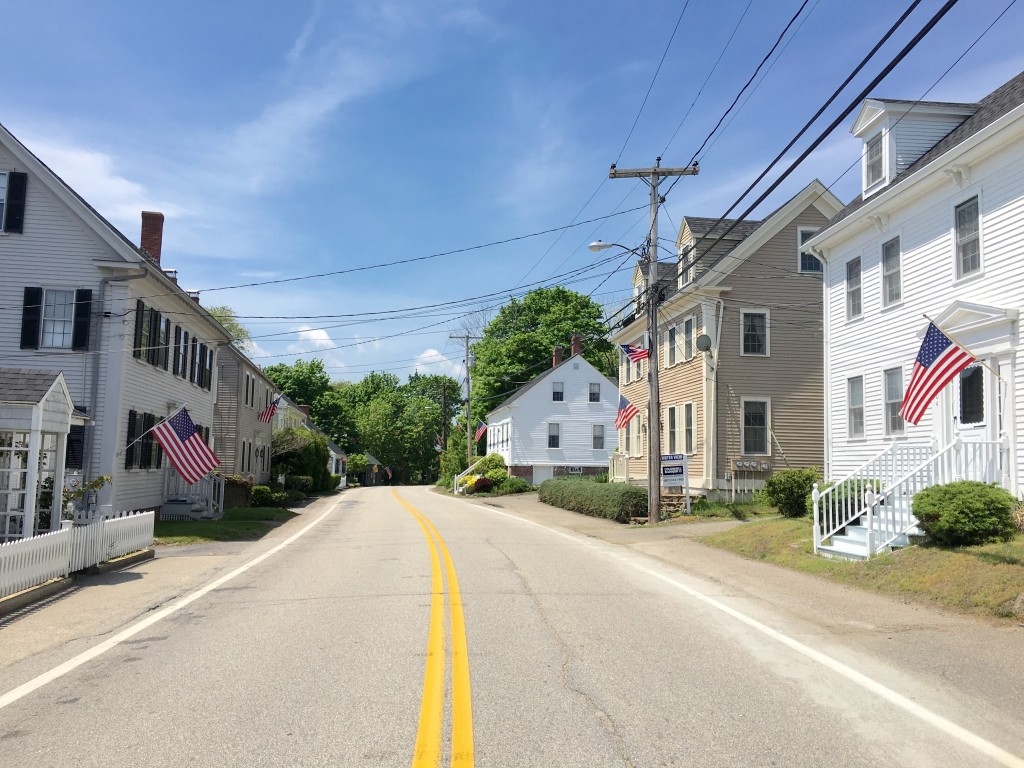 To finish up the last of the states on the East Coast, we took a long weekend to see Vermont, Maine and New Hampshire. After this quick trip, I am really looking forward to making it back to these beautiful states. There is so much to see and we were thankful for a small glimpse of it while we were there. Especially in New Hampshire.
When it comes to location, we are super thankful to be in Baltimore. BWI airport is like the key to the United States, especially for Southwest. We can get pretty inexpensive flights for the East Coast, and even as far as the midwest. For this trip we toyed with the idea of driving to Maine ourselves, but then I realized how inexpensive flights were and decided we would fly. Southwest had also sent me a discount for a rental car, so we decided to make it a road trip.
We flew from Baltimore to Manchester, New Hampshire on Thursday night, got our rental car and were off to Vermont for our first night. The drive would have been about an hour and a half, but ended up being a bit longer because of construction. We arrived at our very sketchy looking hotel- seriously I thought it was a scene from a scary movie, checked into our room, and fell asleep. The next morning we were off to Brattleboro to go hiking.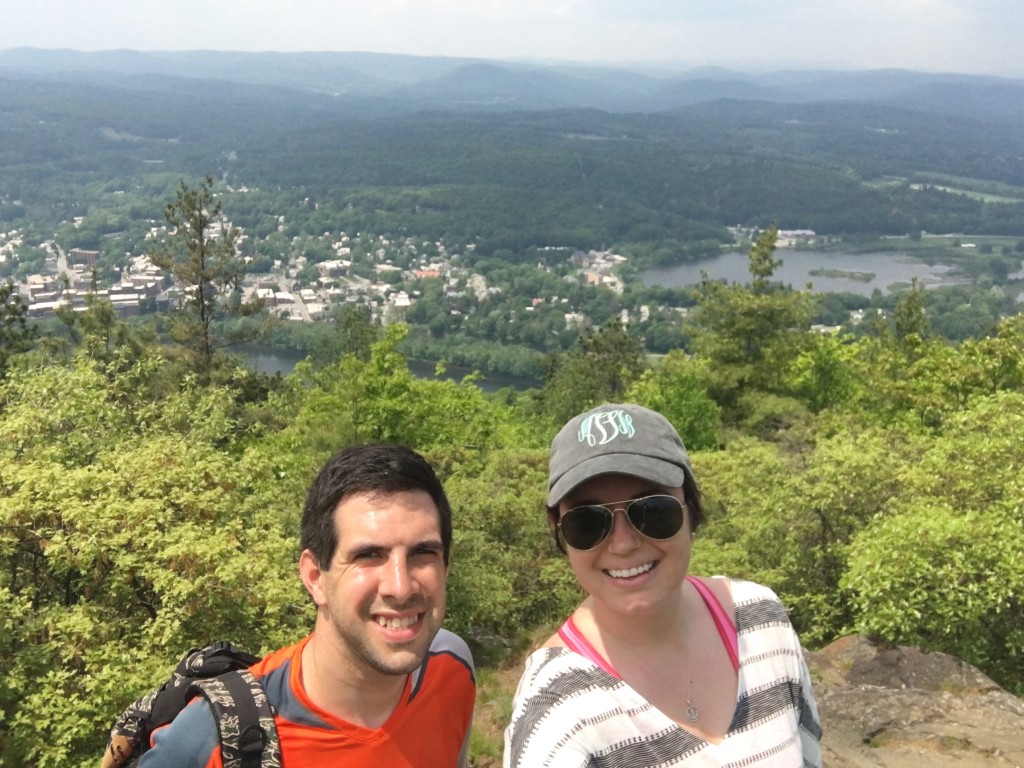 We stopped at a small market to get sandwiches and water for or hike, and I felt like I was transported back in time. Everything was quaint and very small town. The vegetables were grown by the neighbors, the milk was straight from their own cows (and in glass bottles!) the sandwiches were basically gourmet with various fresh cheeses, and the maple syrup was flowing. It was a very cool experience.
We explored the adorable town, then hiked and hiked and hiked some more. The view at the top sure was worth the exhaustion though. These mountains are nothing like where we have been in Maryland, there were snakes all over the place, and very rocky cliffs. It was a great experience!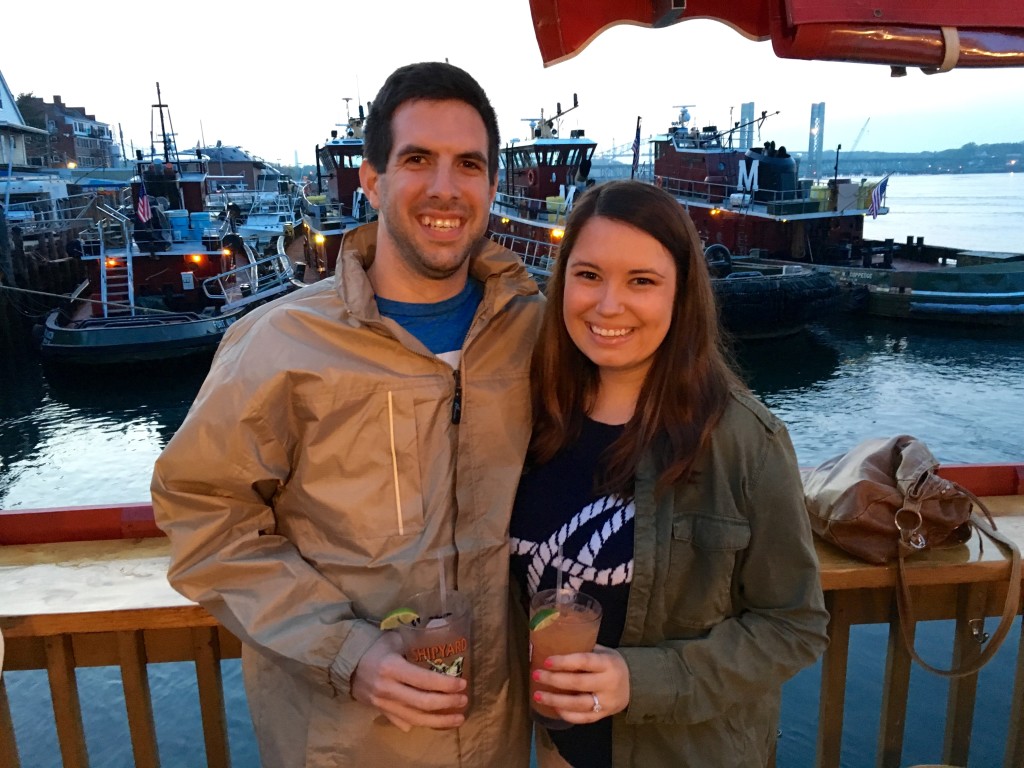 After our hike we were back in the car and heading to Portsmouth. Our hotel was about 5 minutes from downtown, so we quickly changed, and grabbed the shuttle to take us towards the water. We had dinner, walked around town, went to 2 breweries, sampled "Jimmy Juice", and did some shopping- hello no sales tax! Portsmouth was absolutely charming and I can't wait to go back!
The next day we explored a bit more, went to the Portsmouth Harbor Lighthouse and the Strawberry Banke museum, then were off to Portland. We arrived in Portland around 2pm, did a quick change and were off to explore the harbor. We walked along the water for a while, and decided to sign-up for a sunset cruise. We grabbed some appetizers and beers from a brewery, then were trying to find somewhere that had lobster rolls for under $20. We didn't have much luck until we stumbled upon Andy's Old Port Pub. The lobster roll was $15, so we ordered one and a potato pizza. The lobster roll was about 3.5 inches long, but the pizza was amazing.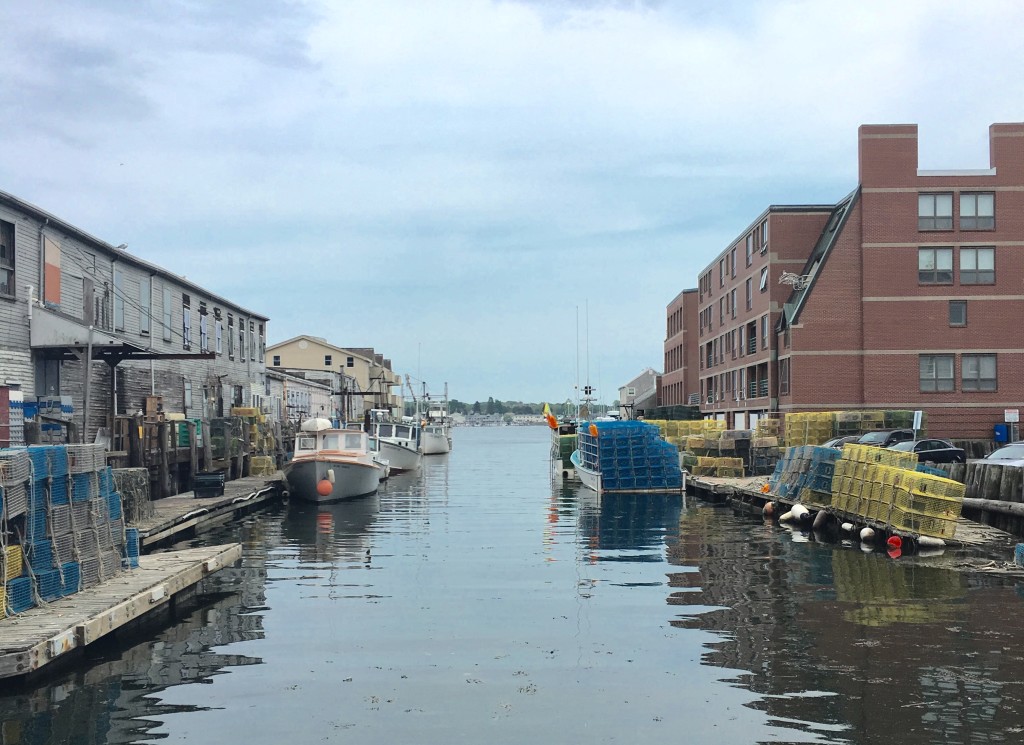 Our sunset cruise was the best part of the day, and we really enjoyed learning about the islands. The tour was really informative, so look our for an entire post about this soon! After our tour, we stopped by a craft beer store, and headed back to the hotel. Exploring 3 states is exhausting!
The next day was more laid back, we started the day off slow and then went to see the Portland Head Lighthouse up close. This is a funny yet annoying thing- we seem to always run into landmarks under construction, it happened numerous times on our honeymoon (I was majorly bummed about the Trevi Fountain), and it has happened a few times on our trips this year, like the Gateway Arch.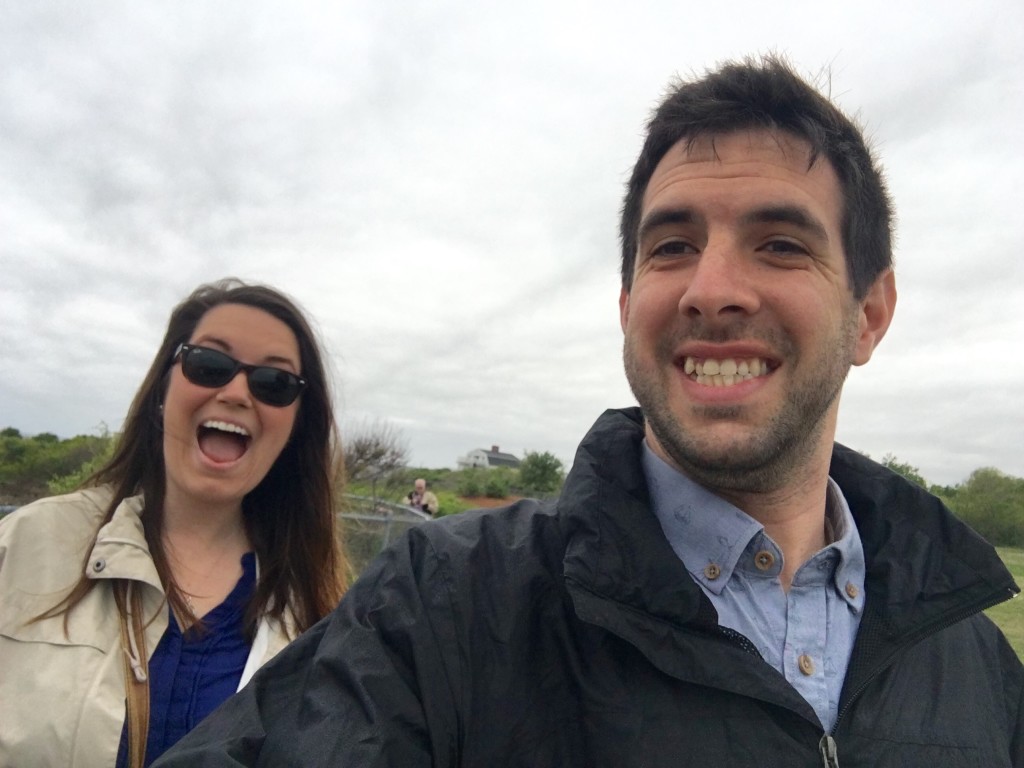 Well the most photographed Lighthouse in the world- under construction when we arrive. I just couldn't believe it. We enjoyed it anyways, and then explored the cliffs some. Dave also centered his zen and built a balanced rock formation on one of the cliffs.
After we were finished being adventurous, we wandered around Portland some more, then went to the LL Bean Store and outlets. I could't believe how huge this area was! We got some great deals, explored 4 out of the 7 or so LL Bean Stores, and then stopped by another brewery on our way back to the hotel.
Our trip ended early the next morning as we went to the airport and then headed home to spend Memorial Day with our family. Cheers to a great vacation in Vermont, Maine and New Hampshire!
The vlog from this trip is a little long, and I debated breaking it up into a few different vlogs but since it was all one trip and we were constantly off to somewhere new, I figured one longer one would be easier. Enjoy!