When it came time to decide our wedding favors, I had about 50 different ideas. Originally we wanted etched wine glasses and mason jars with our wedding logo, but we realized how time consuming and expensive that could get, so we switched gears a little bit. In the end I was still go happy with our favors, and some of them were totally useful during the wedding as well!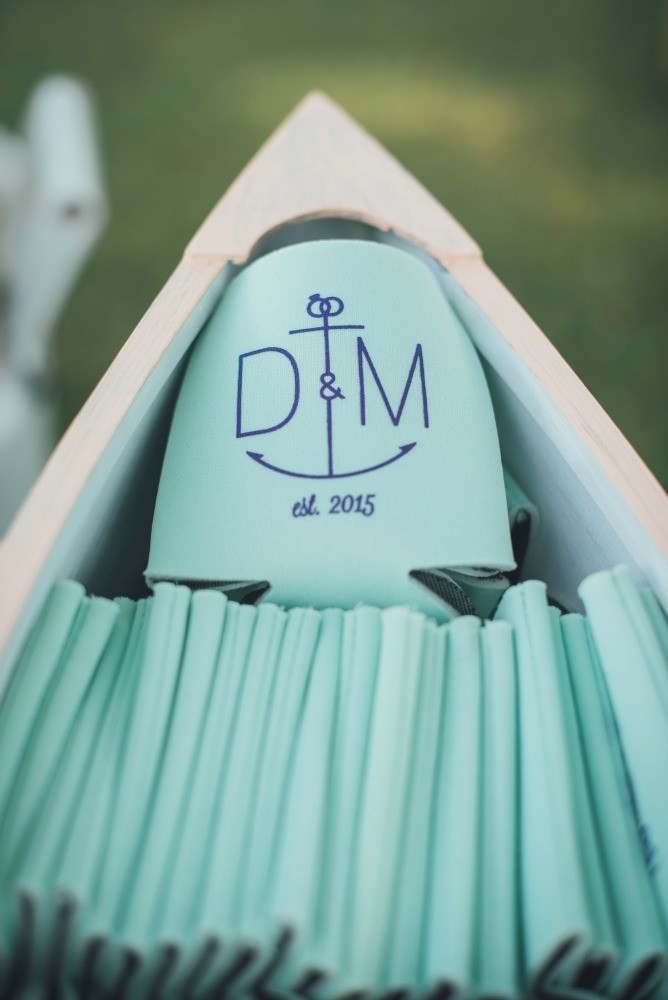 I'm going to be totally unoriginal explaining the first few wedding favors we had, and that is okay, because we loved them. There are a ton of couples doing doozie favors, but we still jumped on the train and ordered them as well. Since we had several bars, and a canoe full of beer, we knew we needed to supply koozies to keep our guests drinks cold…so why not customize them?! I ordered these soon after we got engaged and decided on our wedding logo because I was so excited about them. The colors turned out to match everything perfectly, and we still use them all of the time (so do some of our friends, which makes me excited)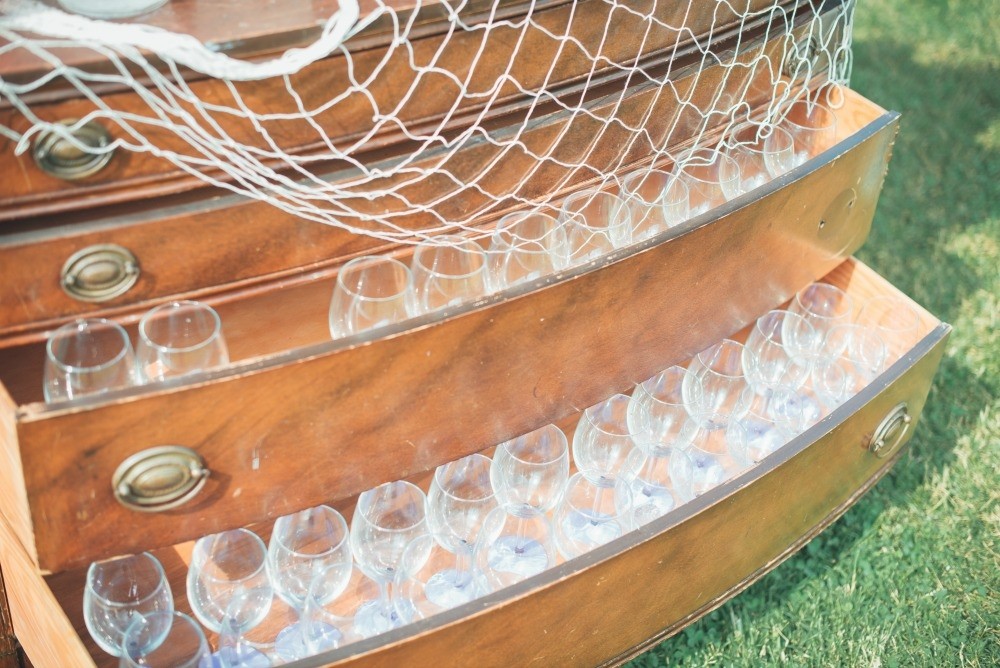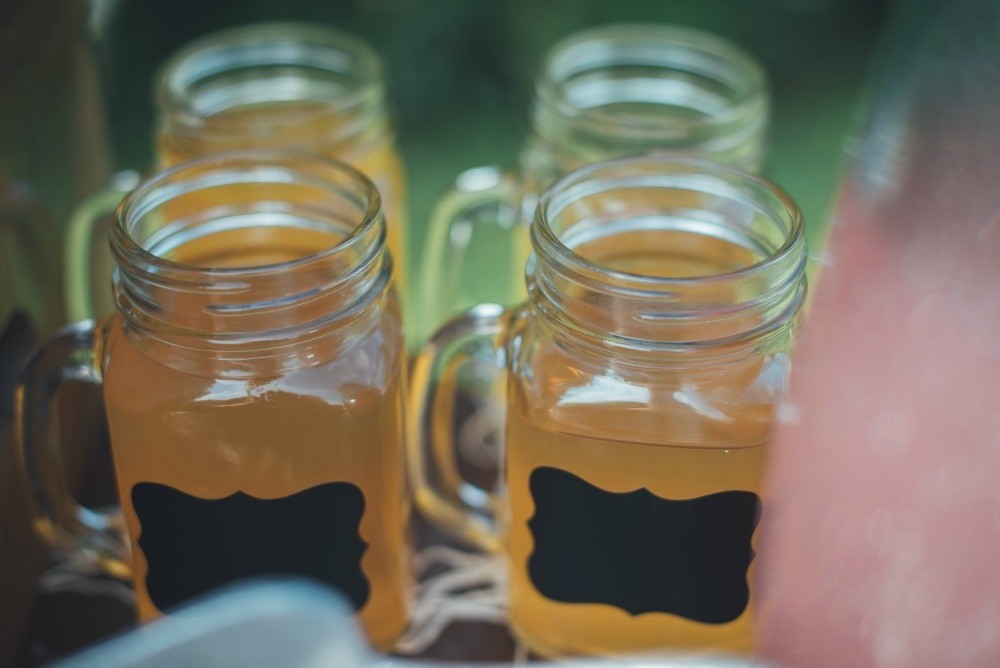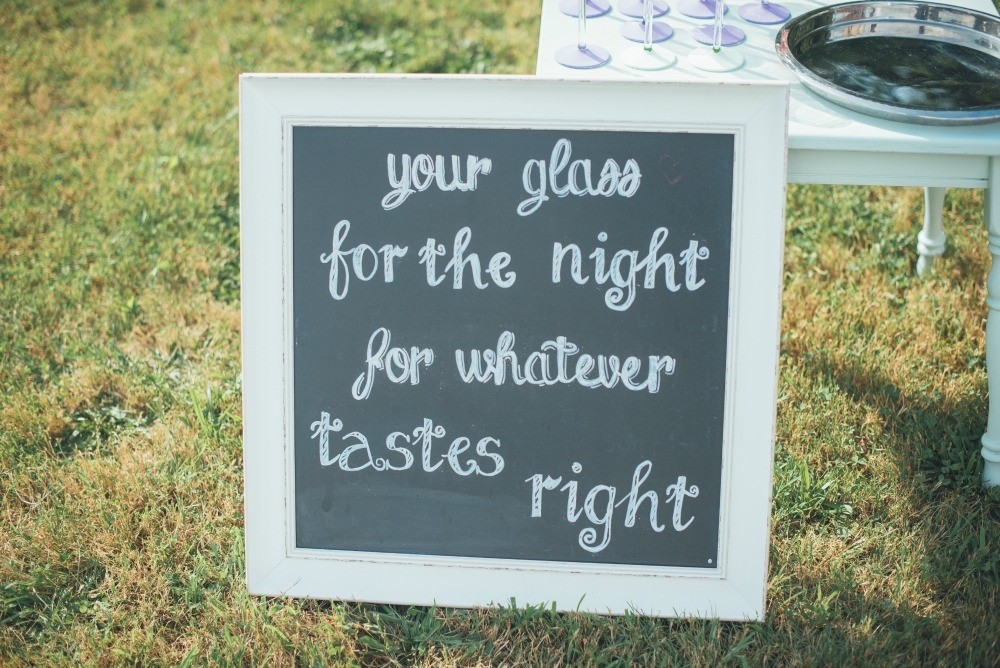 We also had wine glass and mason jar favors at the signature drink bar. We painted the stems on the wine glasses with mint and purple chalk paint to match the theme, and added a chalkboard space to the front of the mason jars so each person could write their name on their glass.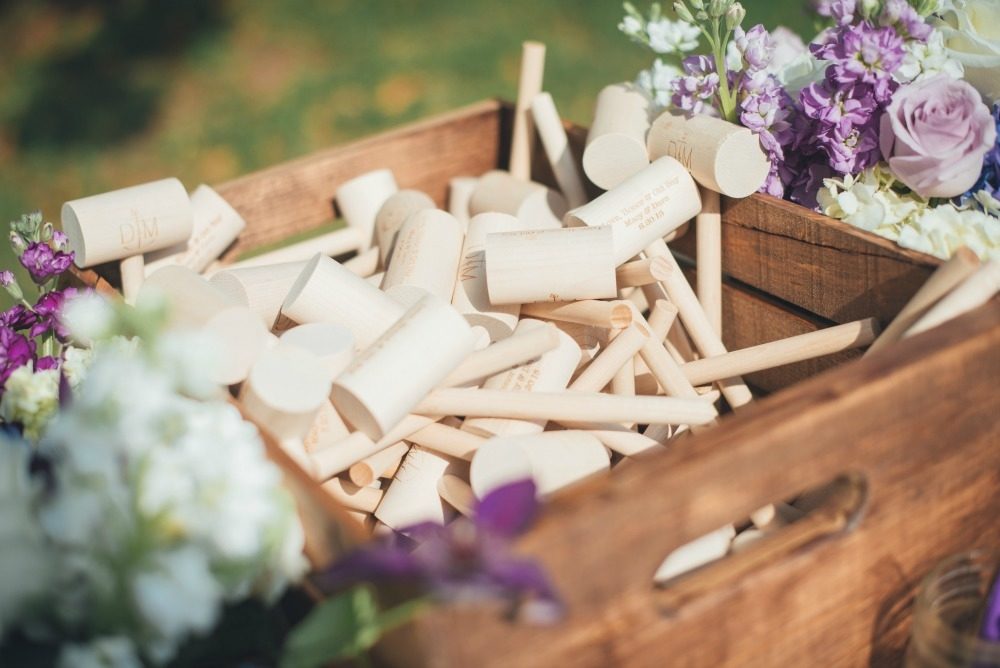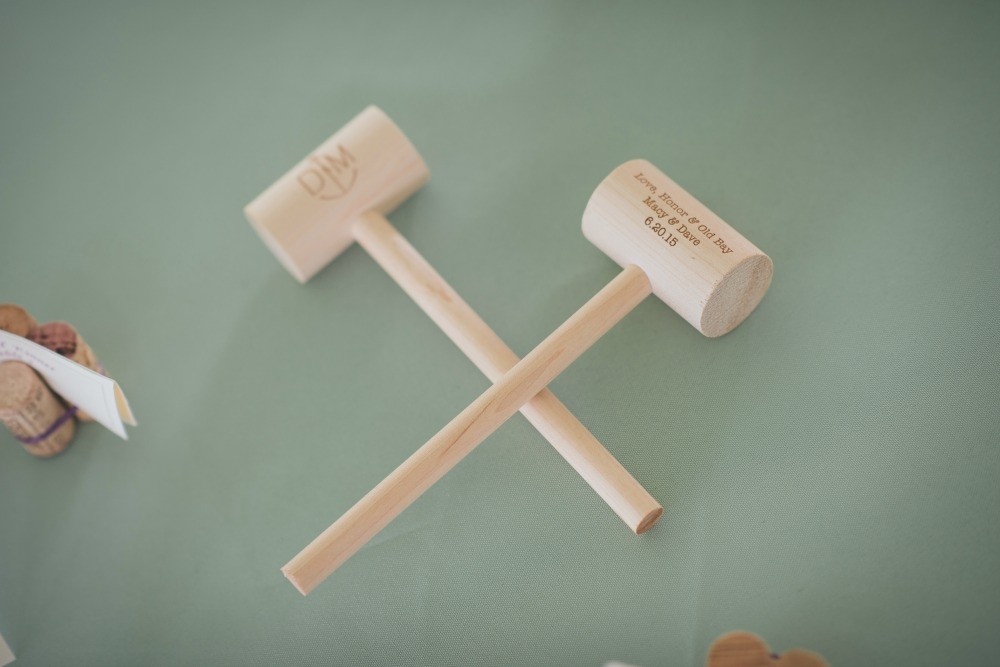 Besides those three favors, we had to include Maryland and ordered custom crab mallets…again with our logo. We put that thing everywhere! If you aren't familiar with a mallet, it's used to eat crabs with. I don't always use one, but when I do…it literally has my name on it 😉 The saying on the back says "Love, Honor & Old Bay" as another nod to good ol' MD
What were your wedding favors?
---
Now it's your turn to link-up and share your wedding tales.
Nikki
and I love reading all about your big day, someone else's wedding adventures, or anything else wedding related. We just can't wait to read all about it!