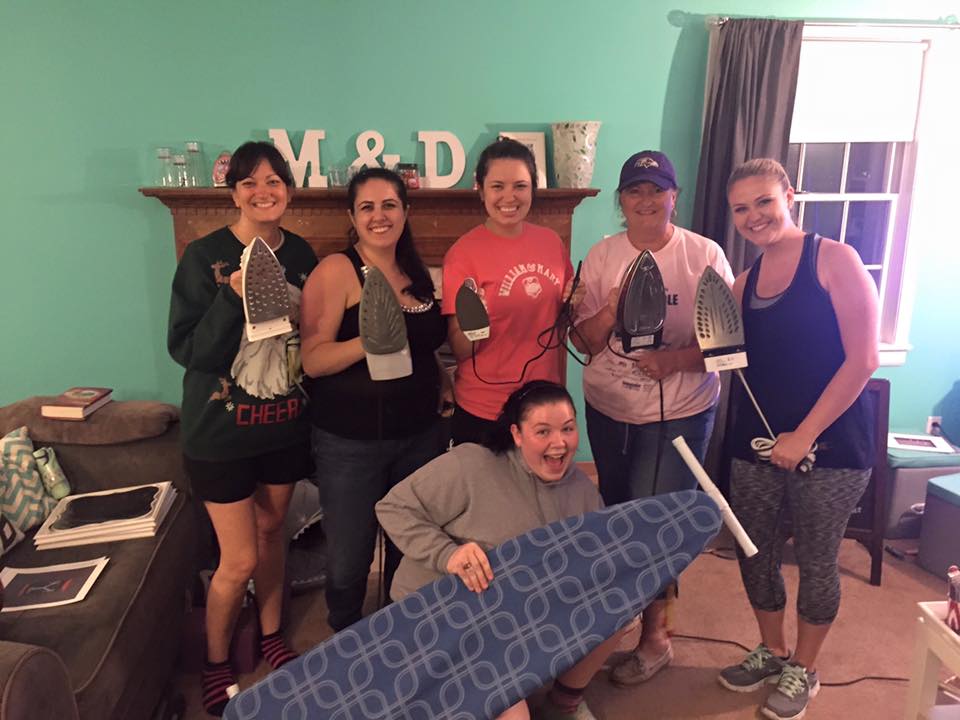 Our wedding week started on Tuesday when we realized that there were 40+ linens to be ironed. We were able to get some of them done, and then called in the troops on Wednesday to finish the rest. How did I end up with such awesome family and bridesmaids?! Everyone brought over their irons and we got to work! After all of the linens were ironed we put together all 195 place cards and put them in alphabetical order…only for someone to mix them all up on the wedding day. Glad I didn't know about that 😉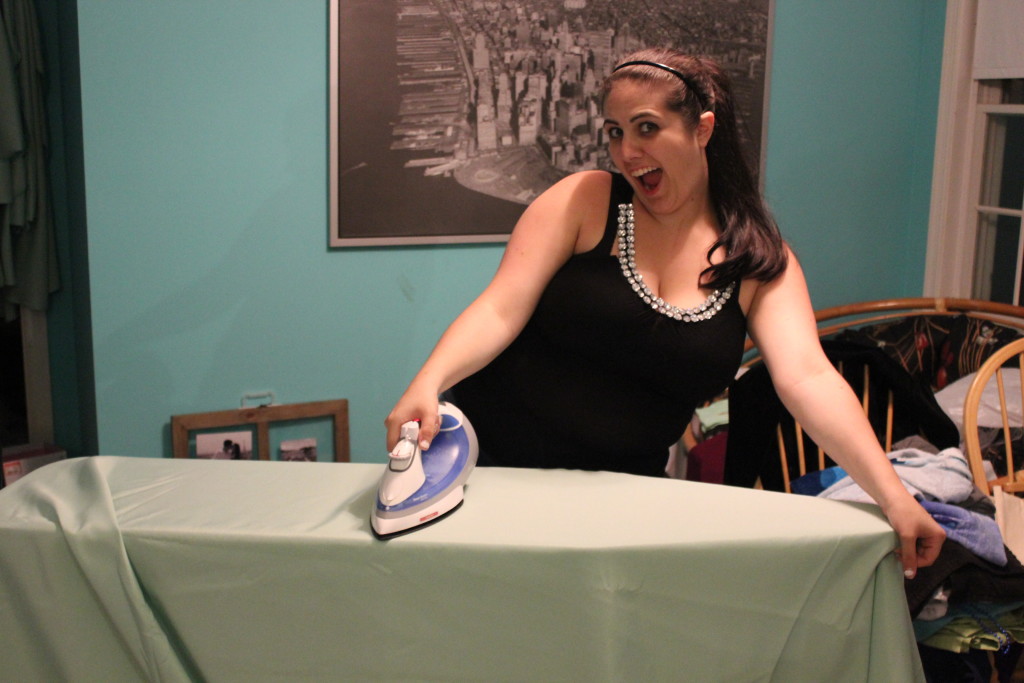 Since I was the one to plan every single aspect of our wedding, I needed to be present starting on Thursday to begin the entire process. Meanwhile, I also had butterflies in my stomach and wasn't sure if I would be able to even stand because I was so full of emotion. I am so grateful for our friends and family that stepped up to help with everything, we would have never been able to pull it all together without them.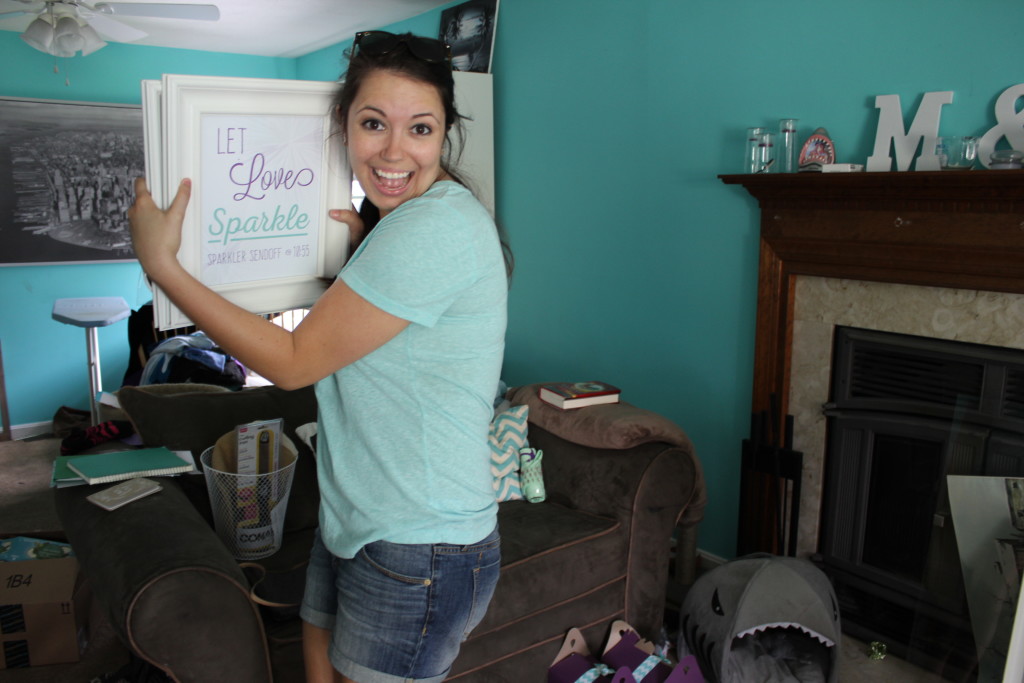 I have mentioned before that our house was full of decor, linens, wine glasses, etc. that all needed to go to the venue. The plan was to have everything set-up on Thursday, so Friday and Saturday would be carefree. Of course that didn't exactly happen. The forecast for the entire week was rain, so nothing could be set-up until the morning of the wedding, I will get to all of that though. I was just happy to have everything delivered to the venue, and some of the process started on Thursday.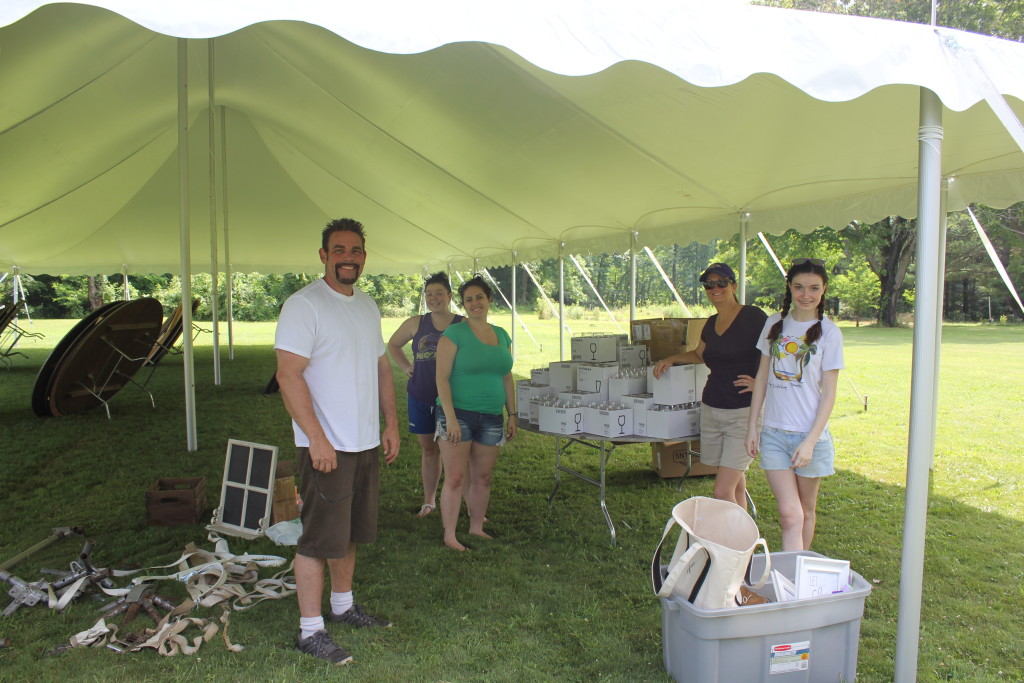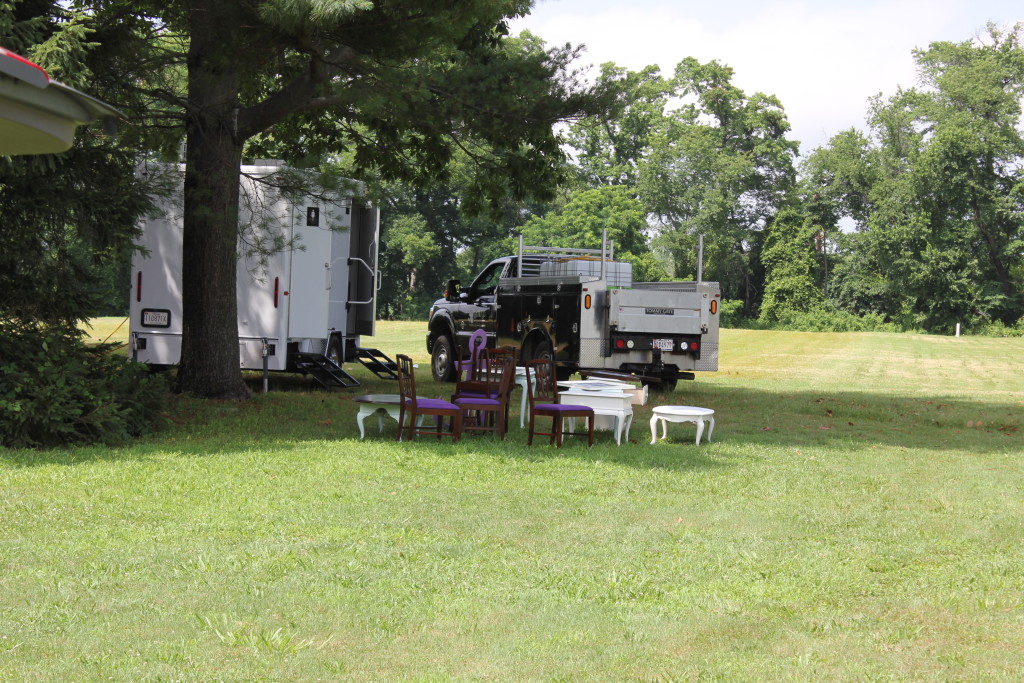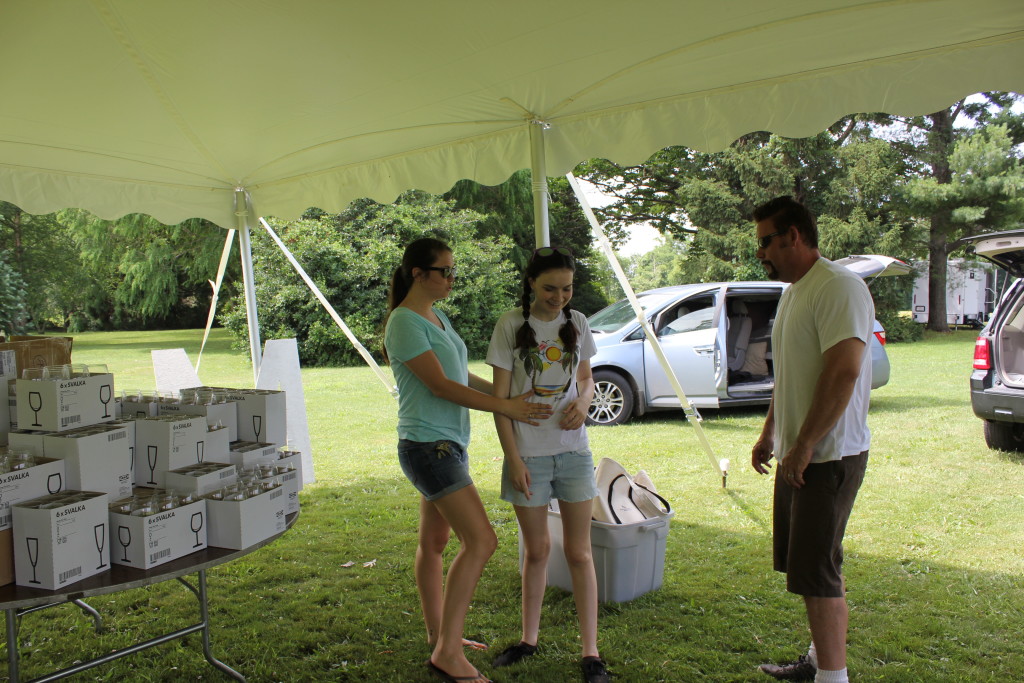 We were able to get all of the furniture to the venue, everything for each station, and all of the favors. Like I said, I am so thankful for our friends and family. After everything was delivered to the venue and secure from the rain that was beginning, I was off to run errands. I had just about everything finished, I just needed to pull some final details together.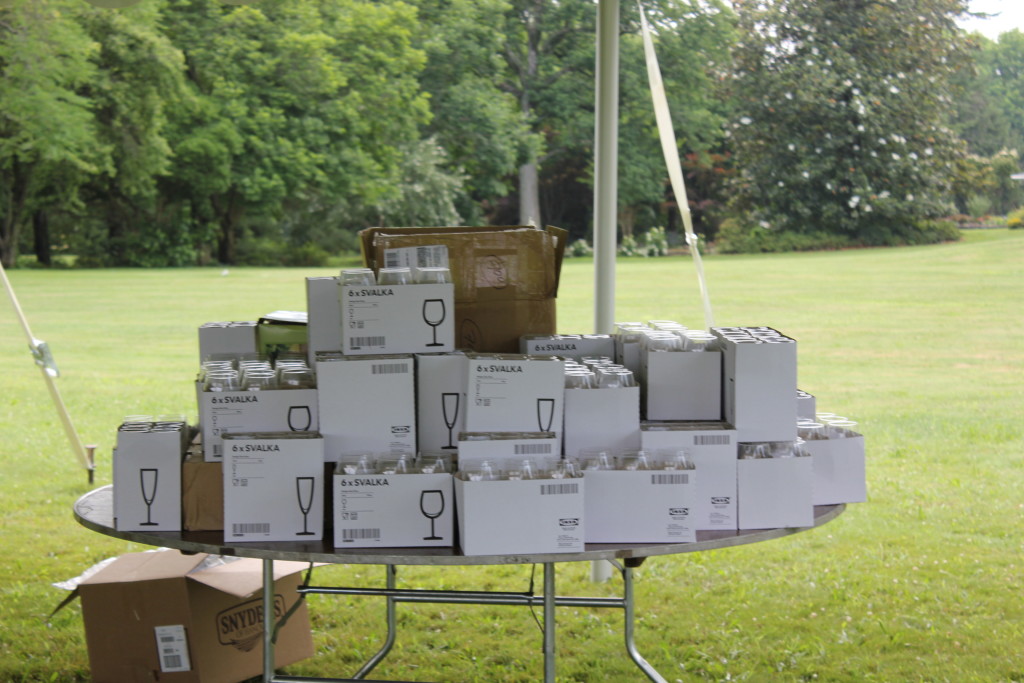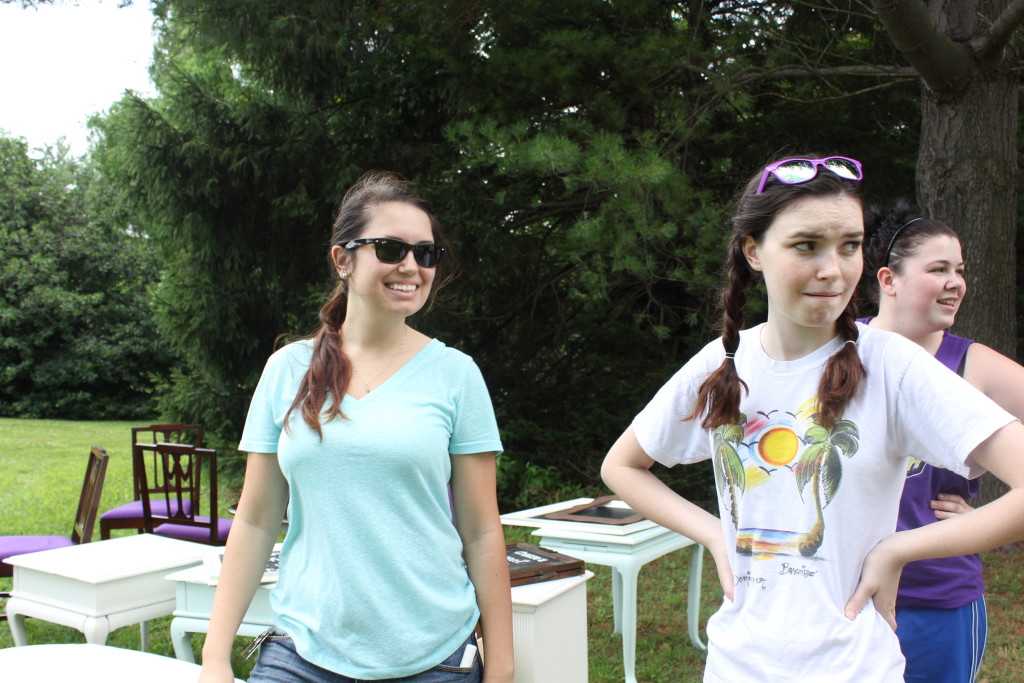 I just love that photo because of my sisters face, who knows what was going on. Oh, and at this point my wedding dress wasn't even ready. That might have stressed me out a lot. In the end it all worked out, and while I would have wanted the weather to have been perfect, it was a wonderful few days.
Once I am back from our honeymoon I will begin the real updates about everything wedding related, starting with our perfect rehearsal dinner, and the best last night being single ever. Since I am teasing everyone for the next few weeks, here are just a few photos that our guests took.
---
We would love to have you link up with us! Please link back to either mine or Meg's  blog to keep the Wedding Wednesday love going around! We can't wait to read your bridal tales, wedding stories and of course look at the pictures from your big day!
<div align="center"><a href="http://totravelandbeyond.com/" title="ToTravelandBeyond"><img src="https://lh5.googleusercontent.com/DuTUDWIem5UvRgTQOtJG5fpd1bgDDdkNlu3CnKG4iN4=s207-p-no" alt="ToTravelandBeyond" style="border:none;" /></a></div>