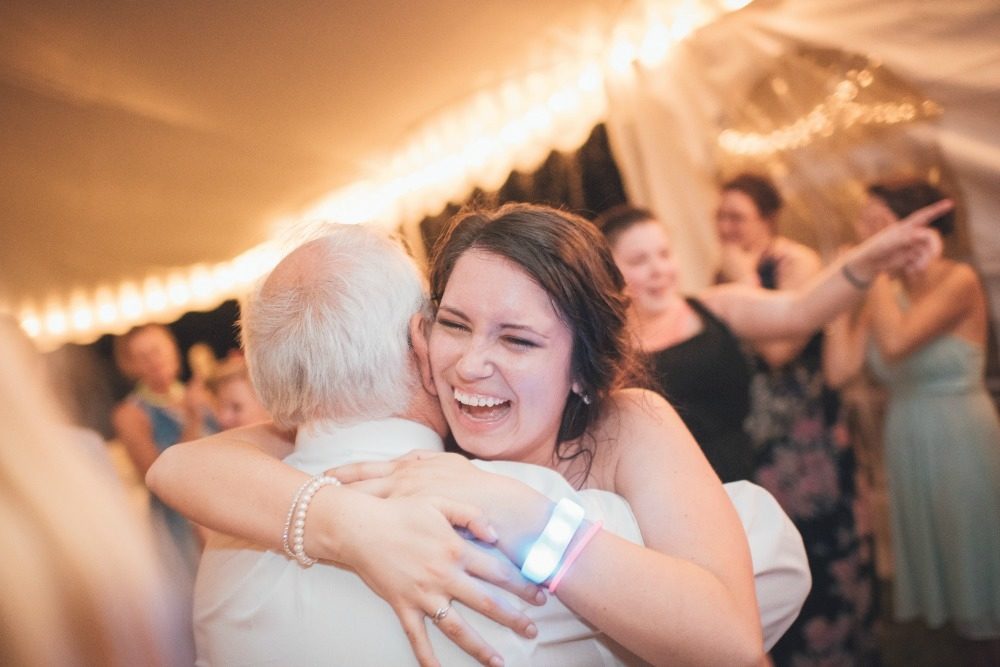 The end of our wedding reception was a BLAST! As I talked about last week, we went from a great outdoor dance floor into the tent once it started getting really windy and rainy. The "floor" of the tent was grass, which quickly turned into mud, but it made everything that much more fun. Again, we have the greatest friends and family.
I wasn't going to do a post on these dances, but going through the photos I feel like I should talk about them because they were both important to us. One of the things we went back and forth about doing was the "Apron Dance" but my grandmother and mom said we should, so we did one that lasted a single song. It was also a nice way to include my Godmother and the Ravens in our wedding. My aunt wore a Ravens apron that I made to collect the money. It also meant a lot because my grandfather had been having problems with his knee and wasn't able to dance (and believe me- he would have been dancing all night long) but he made himself get up during the apron dance to share a song with me.
My dad and one of his friends have a tradition of "buying a dance" and picking up the groom and running him around the dance floor. They have done this at every single wedding they have attended throughout their lives, of course outs would be no different. They both took a turn with carrying Dave around the dance floor throughout the tent. It was so funny to see my husband being the one carried this time. This is another reason I was glad to have done this dance, even though some say it's tacky or asking too much of guests, I honestly wouldn't have minded if we didn't even have an apron and we just danced with as many guests as we could!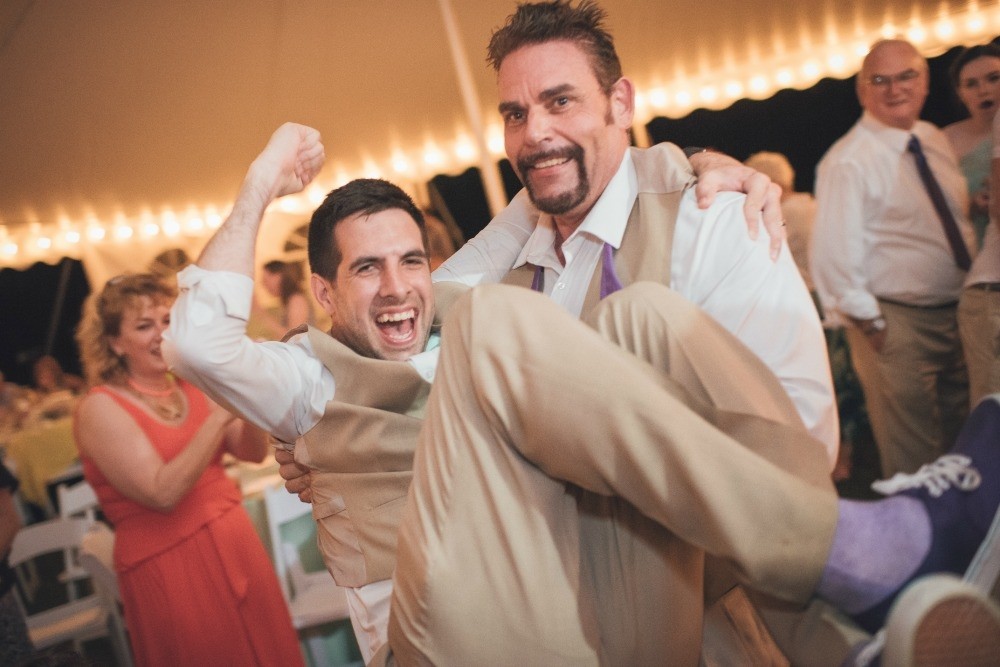 Another dance Dave and I really wanted to have was "I Wanna Dance With Somebody". This was the song that we were dancing to when we had our first kiss, so it means a lot to the both of us. We requested this song to play after the apron dance because we wanted as many people as possible to dance along to it. In that moment, everything was so wonderful. 3 years (almost exactly) I never imagined that I would be dancing to the same song with Dave at our wedding.
By the end of the night things were getting crazy. Since we supplied the alcohol, it was up to us to allow shots…so of course we did. I remember several times just walking by the bar and shots were lined up on the bar top, I think I was pulled in for a drink at least 5 times. Oh to live the night over again! Is it too soon to renew our vows? Enjoy the crazy pictures from the apron dance and the almost end of the night!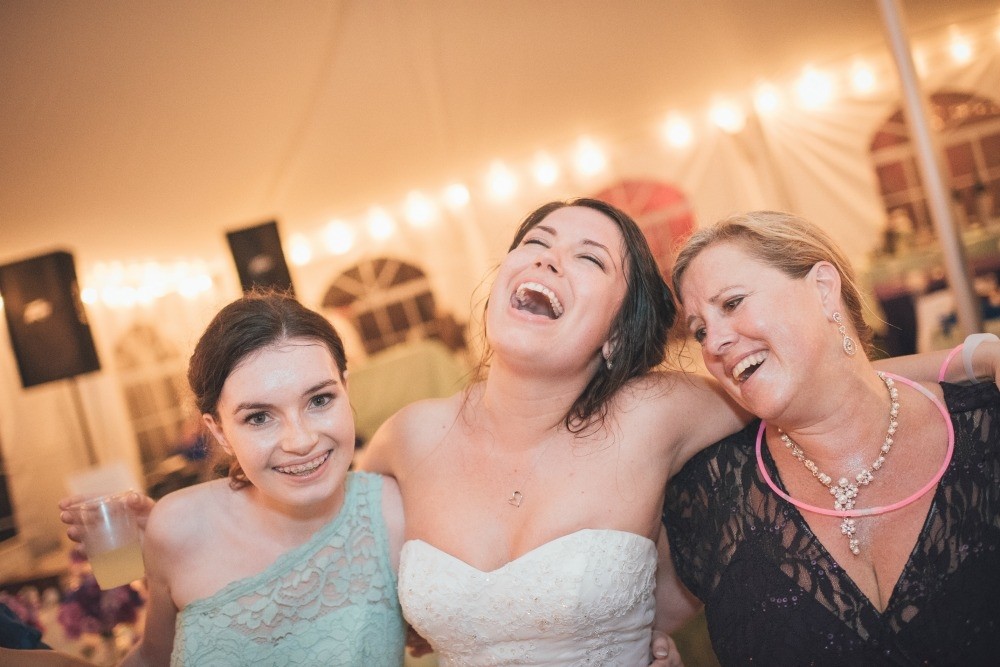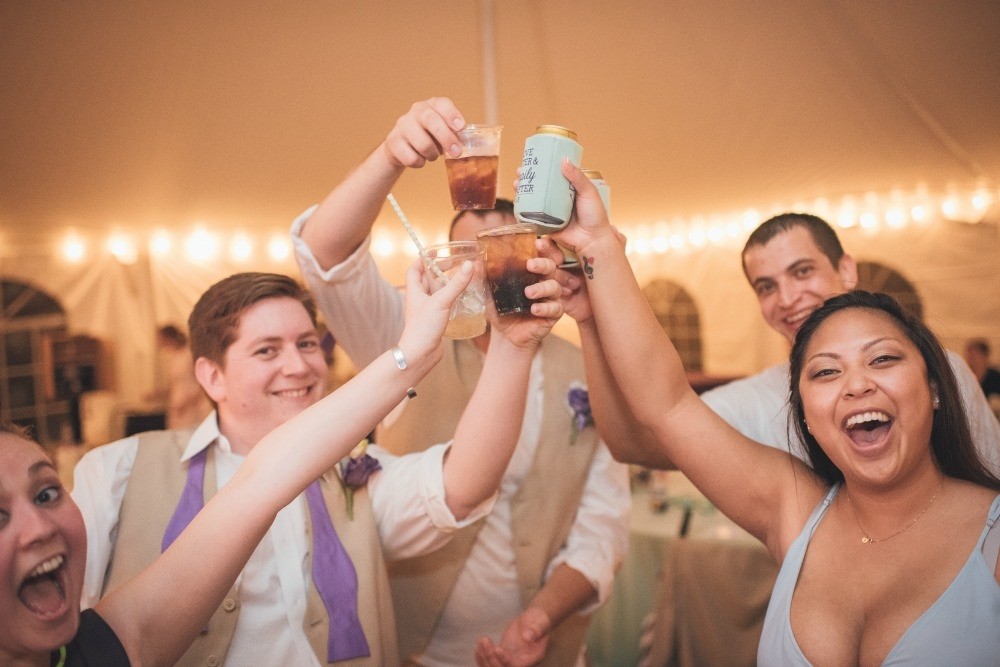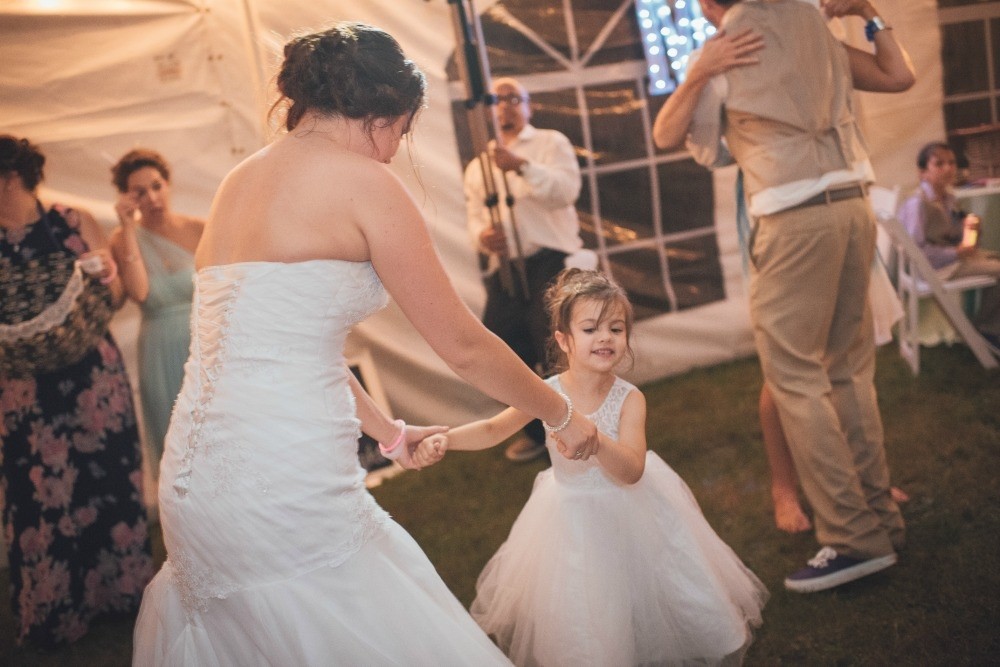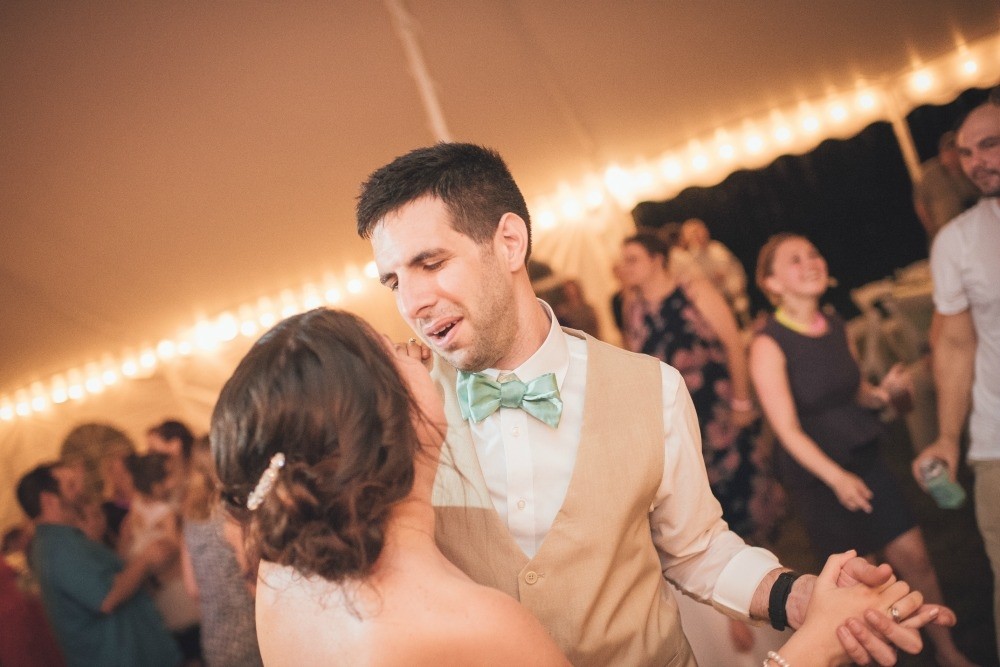 Next week: Cutting the cake!
---
Now it's your turn to link-up and share your wedding tales.
Nikki
and I love reading all about your big day, someone else's wedding adventures, or anything else wedding related. We just can't wait to read all about it!