This shop has been compensated by Collective Bias, Inc. and its advertiser. All opinions are mine alone. #MyPureRelief #CollectiveBias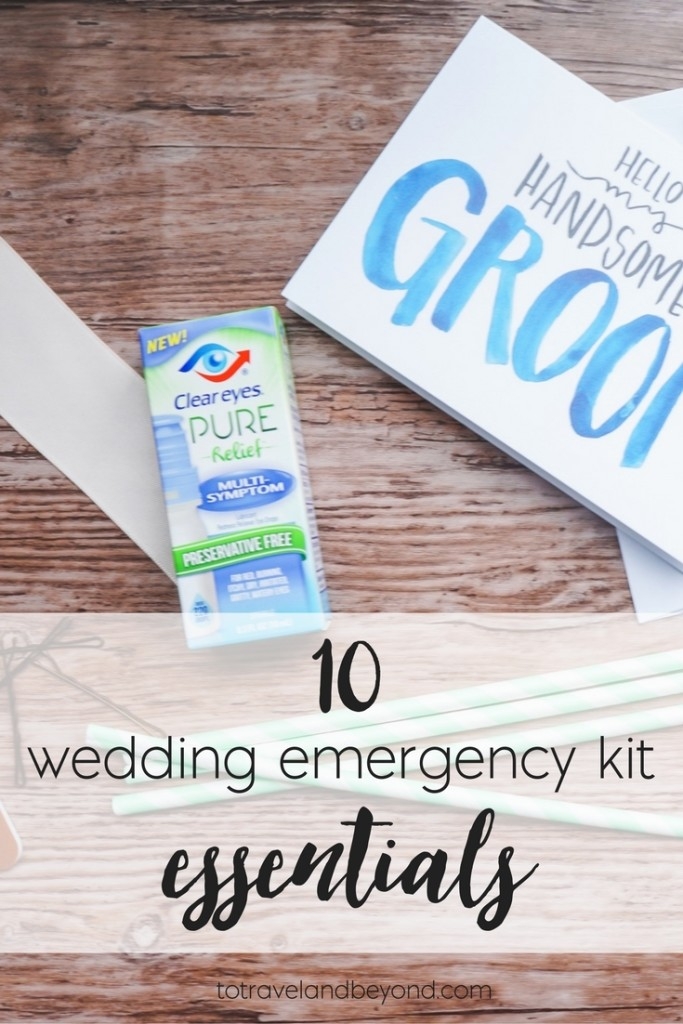 One of the things we provide for our clients on their big day is a wedding day emergency kit full of things they may have forgotten. With each wedding, we walk in while the gals are getting ready, and almost always the bride (or bridesmaid/mom) says that they are so thankful because they DID forget something. Now this is only the start of the day!
At my own wedding I didn't forget anything because I had already prepared this kit, but being able to supply this for our clients has been one of the best extra-added benefits that they aren't always expecting. We try to cover all kinds of things, from beauty products and bobby pins, to tissues and drops for itchy or dry eyes. Everyone is getting pretty, or crying from joy, we have found that these are the most popular items in the kit. The kit we give to our Enchanting Brides includes over 100 items, let us know if you would like to see more ideas.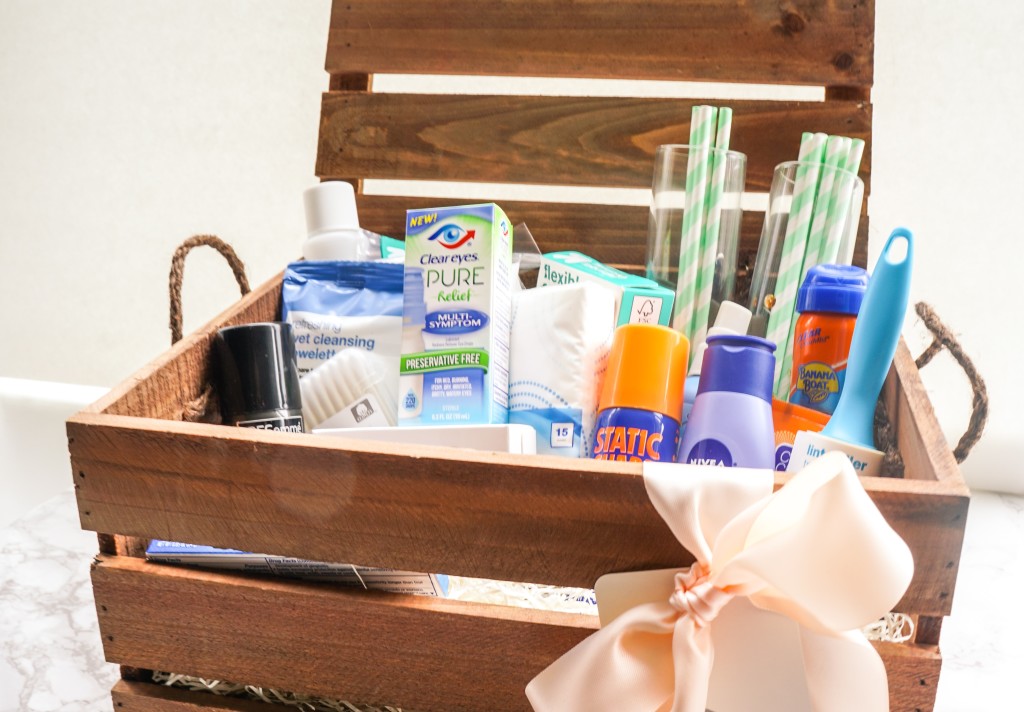 Since weddings are such a big part of Wedding Wednesday, I thought a sample of what we provide in our emergency kit would be a great to share with my fellow blogging brides-to-be! This list is not everything we supply, but it is a good overview. Hopefully it will guide you in the right direction.
Bobby Pins- because it's always helpful to have these on hand, especially if you are not have a hair stylist come in. We like to have these in blond and brown. In fact, when one of our brides arrived to the reception, some of her hair was already falling out. We grabbed the emergency kit, stuck some bobby pins in her hair, and it lasted all night!
Hair spray- there are a few of these because you have to manage those flyways throughout the night!
Sunscreen-this is something I forgot myself. Silly, right? With an outdoor wedding, it's smart to have some sunscreen at least on your arms.
Clear Eyes® Pure Relief™ Multi-Symptom- we love this product because it solves many problems on the wedding day. Is the mother of the bride crying as she helps her daughter into her dress? Maybe one of the bridesmaids has red eyes because the rehearsal dinner had an open bar? Clear Eyes® Pure Relief™ Multi-Symptom does the trick. We recommend getting this specific type because the drops are preservative free, in a multi-dose bottle, and they are convenient, provide relief for up to 12 hours (wedding days are normally less than 10!) and easy to use.
Tissues- for those happy tears!
Spray Deodorant- this is super helpful because several people can use it if they need to without touching their bodies
Straws- you don't want to mess up your makeup as you sip on your mimosas! There are so many options for fun straws now, get some that match your theme or colors
Granola bars- it's really important to make sure everyone, especially the bride, has something in their stomach throughout the day. Granola bars are quick, easy and don't make a mess (depending on the kind you get!)
Nail polish remover & light pink polish- we like to provide both of these just-in-case one of the bridesmaids either forgets to have her nails done, or chips a nail before photos. It has come in handy many times.
Notecards- for special "thank you's" tips, or a letter to your groom! Did you forget to write a little something, maybe your florist brought extra flowers and you want to give her a handwritten card, it would be great to have these available.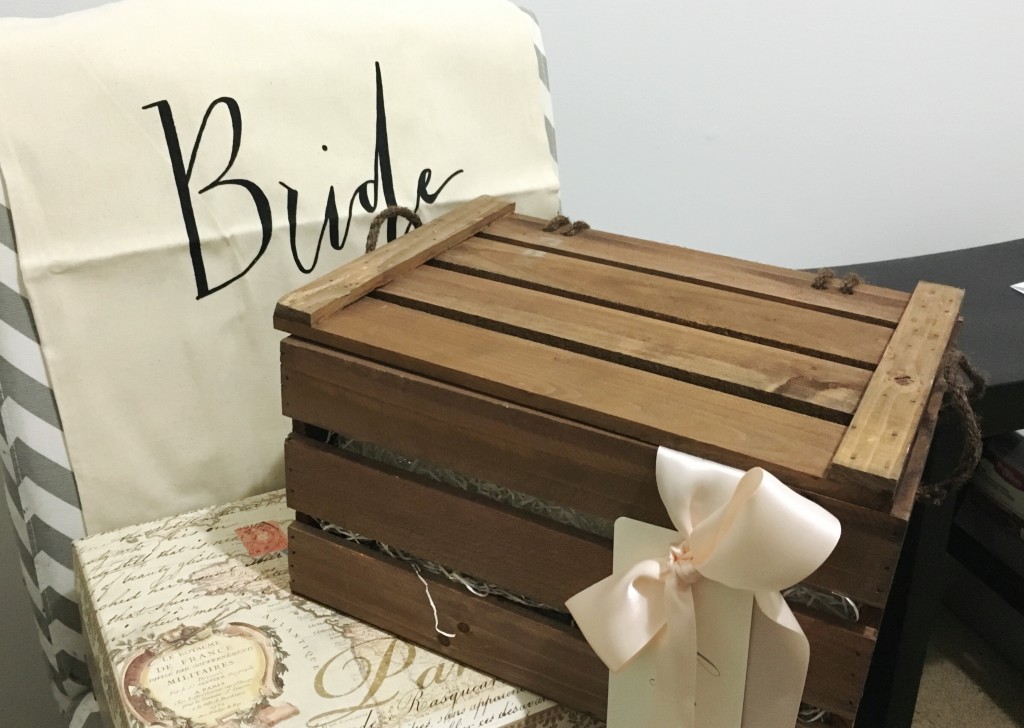 Don't forget to make sure you think about the presentation of the kit as well. For our clients we use a pretty box or a cute bag.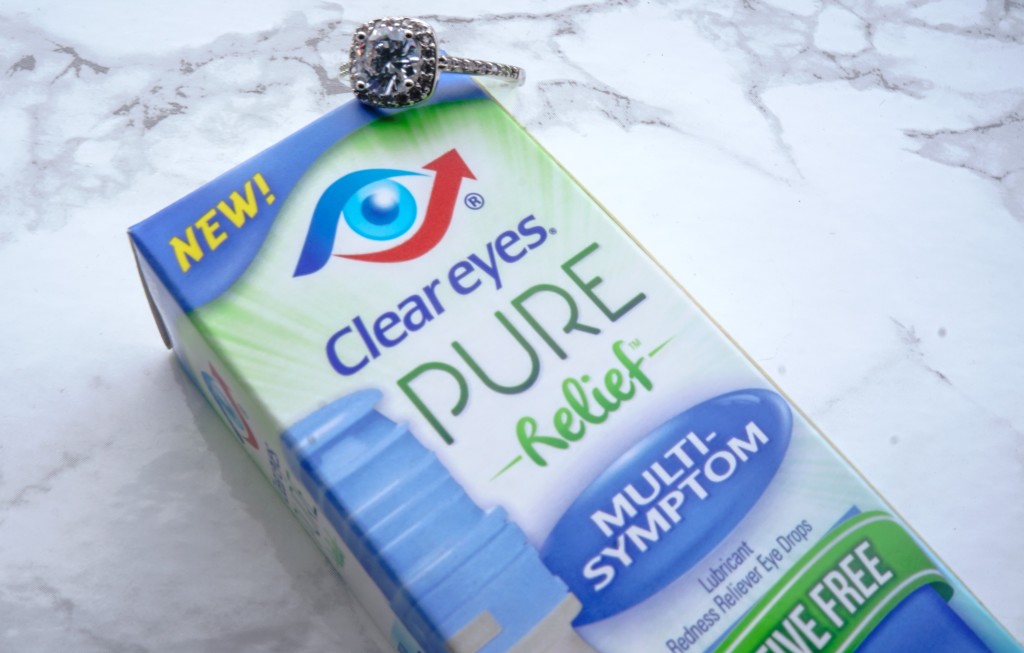 With products like Clear Eyes® Pure Relief™ Multi-Symptom we are sure to make the wedding day a success. If you want to save the wedding day for a friend, or prepare for your own big day, check out this coupon, head to Walgreens and save on Clear Eyes® Pure Relief™ Multi-Symptom .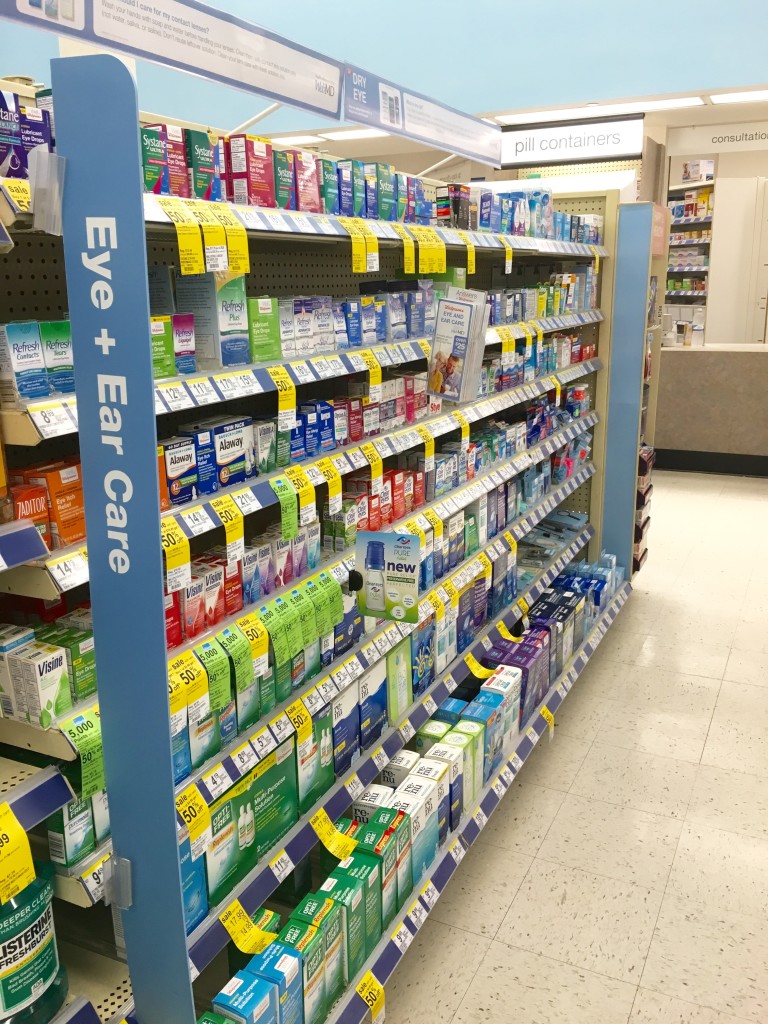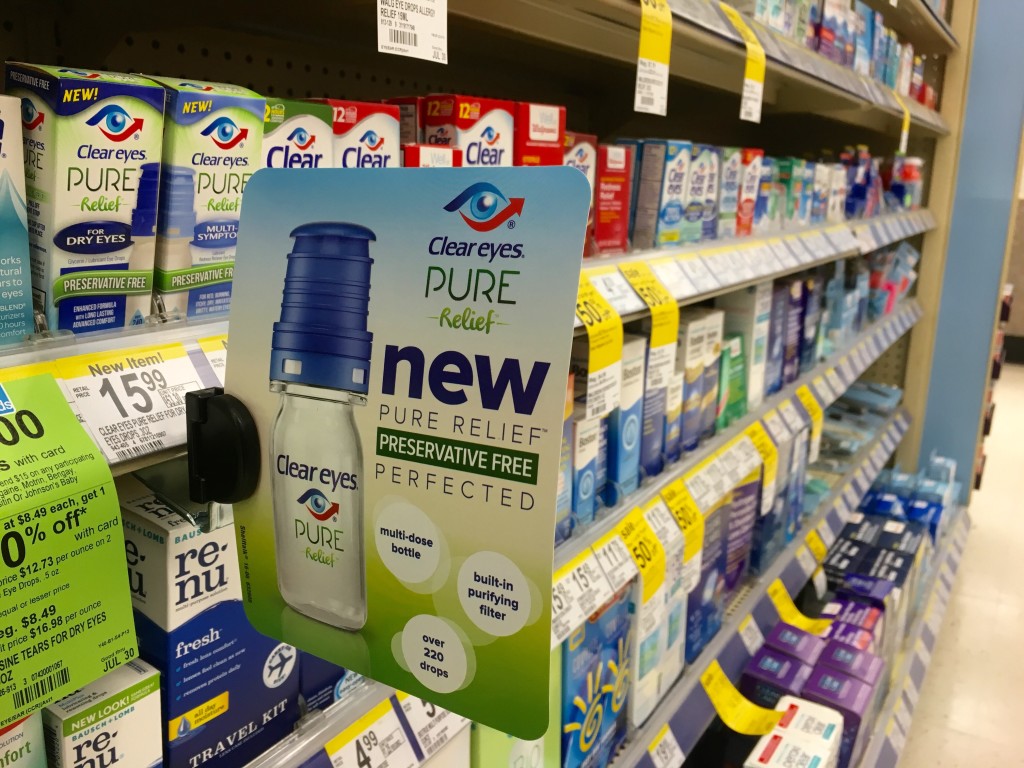 What items do you recommend for a wedding day emergency kit?
---
Join the Wedding Wednesday link-up with me and Nikki!