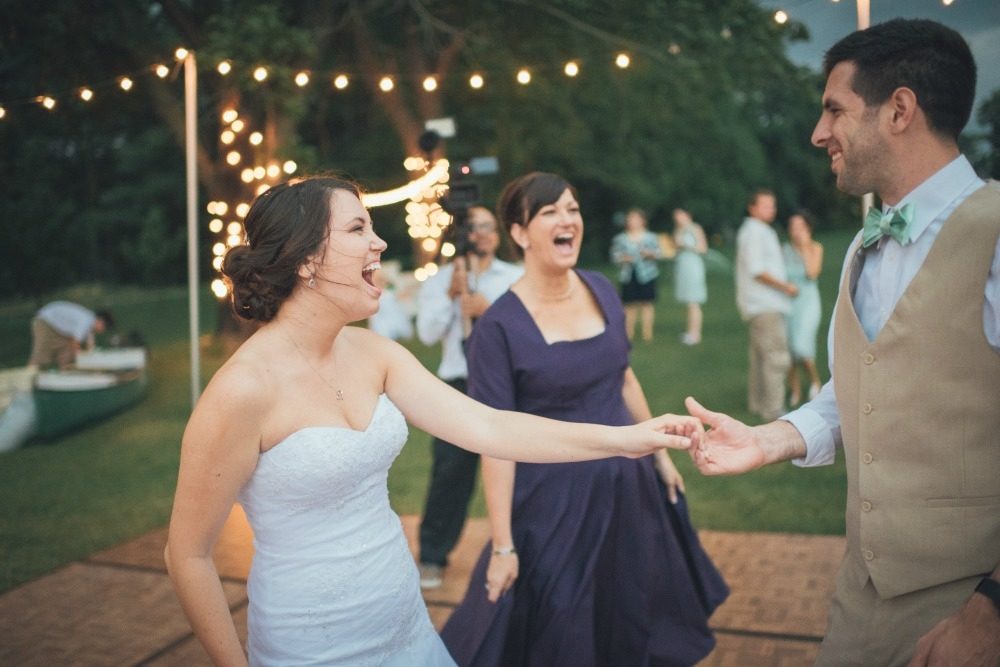 Today is all about the jams! When we first started talking about the wedding day music, we knew we had to include songs that match our personality. I am a big fan of music, and have had certain songs picked out forever for specific things. Thankfully, Dave was happy with everything I requested, and I liked everything he wanted to be played.
I have talked about how I wanted our ceremony to be special for everyone, so we had all of our grandparents, and our parents walk down the aisle. They all walked to Your Song by Elton John. This song was really special because my mom absolutely loves it, we used to sing it all the time when I was little. Then we had the guys walk down individually, but a little faster than the gals. I wanted the processional to be something for everyone, and not all of the focus on me. They also walked during Your Song.
I went back and forth on which song the bridesmaids should walk down the aisle to, there were so many sweet ones to chose from. In the end, we went with A Thousand Years by Christina Perri and I am really happy with that.
Then it was time for me and my dad to make our way to the front of the ceremony. This song was a given, I loved it the day I heard it, and then fell in love even more once I heard it live (about 15 times). We went to a Goo Goo Dolls concert the day after we got engaged and I cried my way through this song, as did my mom since we had talked about this being the song many times before we were even engaged. Come To Me is beautiful, captivating and so catchy! The Goo Goo Dolls are also super special to me and my mom, they are her favorite band and we have been to every one of their concerts with 3 hours, for the last 15 years.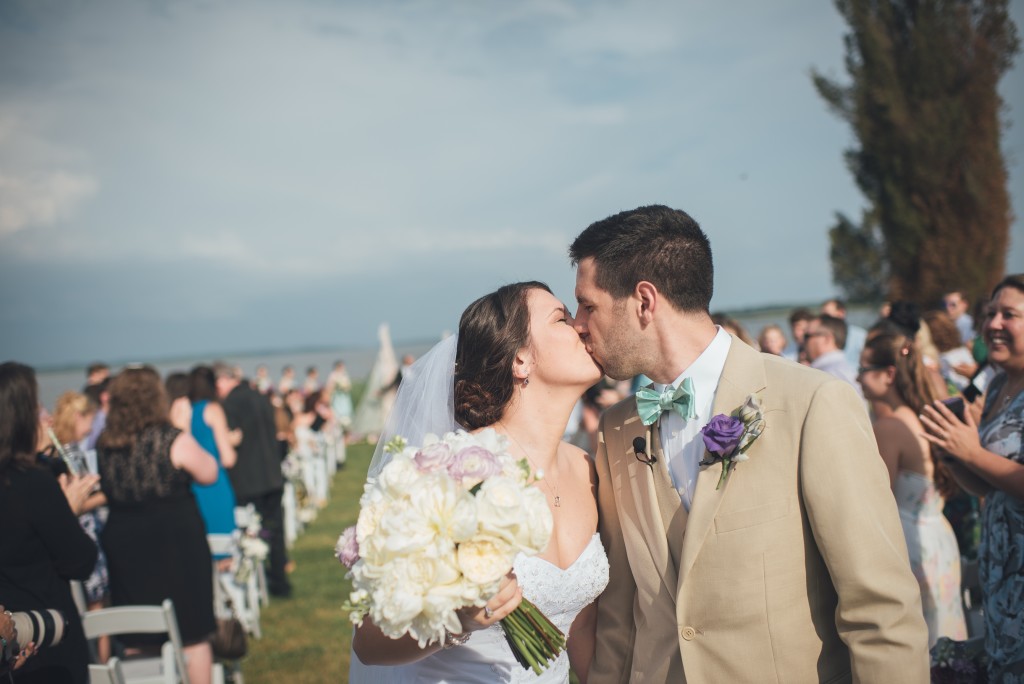 After the ceremony, we were ready to get the party started so the recessional was On Top Of The World by Imagine Dragons.
Then we had a mix of "feel-good" music for the cocktail hour with a mix of songs from our RSVP card where we asked our friends and family to request a song. We had such good recommendations, and also realized that it was the year of Uptown Funk because about 20 people requested it.
I already mentioned that our bridal party were introduced to and we danced in to Party In The USA, you can read about our entrances in this previous Wedding Wednesday post. We went back to "feel good" music during dinner, and then kicked things off with the formal dances, which you can read about here. For our first dance, we had planned on dancing to You and I by Ingrid Michelson because it is the cutest ever, but then when we decided to learn the dance to Thinking Out Loud, we obviously had to change our First Dance song. We did end up playing this song later in the night though.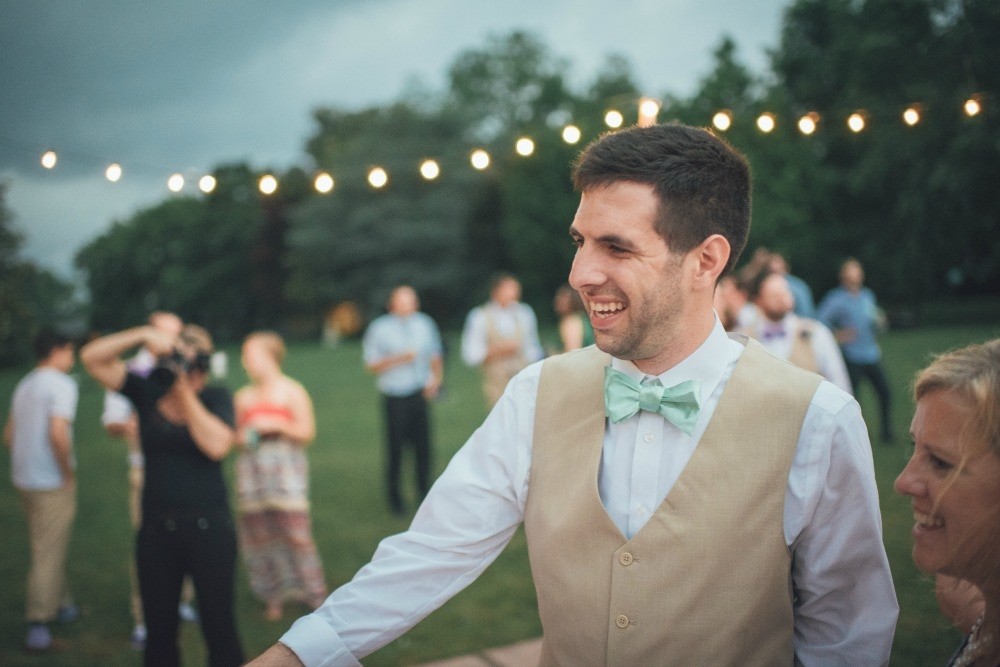 I wanted to include one of my favorite bands at some point, so during the bouquet toss, so we played "Girls Do What They Want" by The Maine. For the garter toss Dave chose Wild Thing, which seemed appropriate.
We cut our cake to All of Me by John Legend not because it was super popular this year, but because I loved how sweet the lyrics are.
Another song that was really important to us was "I Wanna Dance With Somebody" which was the song that we were dancing to when we had our first kiss (and all our friends clapped and it was the best night ever) we ended up playing this during the reception.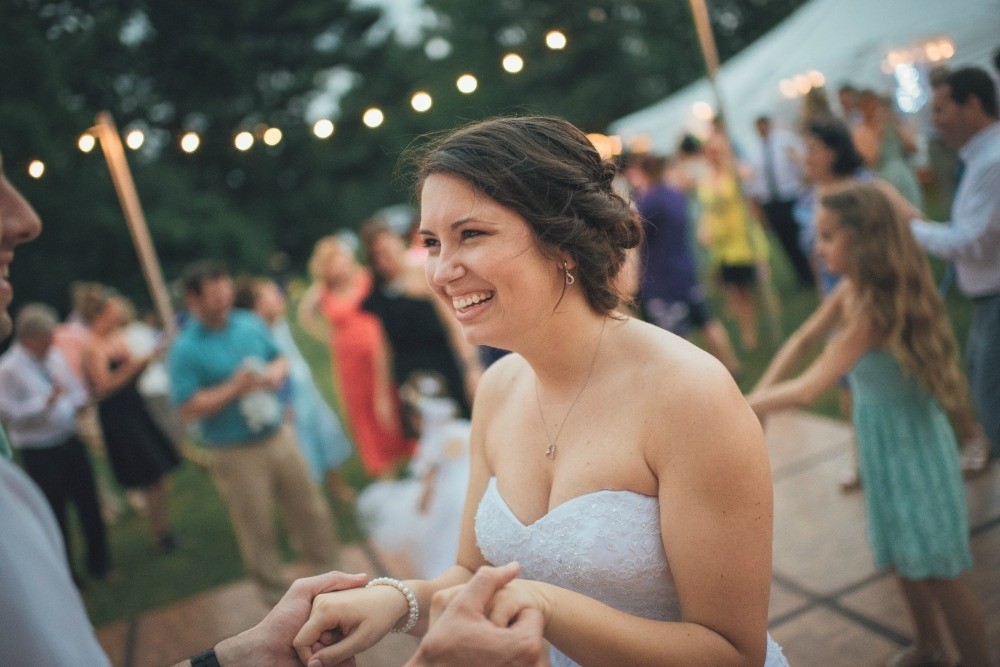 Our last song was "We Are Young" by FUN. which is not only a great song, but FUN. was the band of the weekend when I turned 21. That was the first weekend I hung out with Dave outside of work (4 months before our first kiss)
Other songs that we knew we anted include were Whistle by Flo Rida because it was the song of the summer when we first started dating, and reminds us of our friends, Pompeii because Bastille is the best band ever, Shut Up and Dance because obviously that is what we wanted everyone to do, Sugar by Maroon 5 because that music video is the bomb, and Still Into You by Paramore since it is the cutest ever.

Did you have any special songs during your wedding?
---
Now it's your turn to link-up and share your wedding tales.
Nikki
and I love reading all about your big day, someone else's wedding adventures, or anything else wedding related. We just can't wait to read all about it!