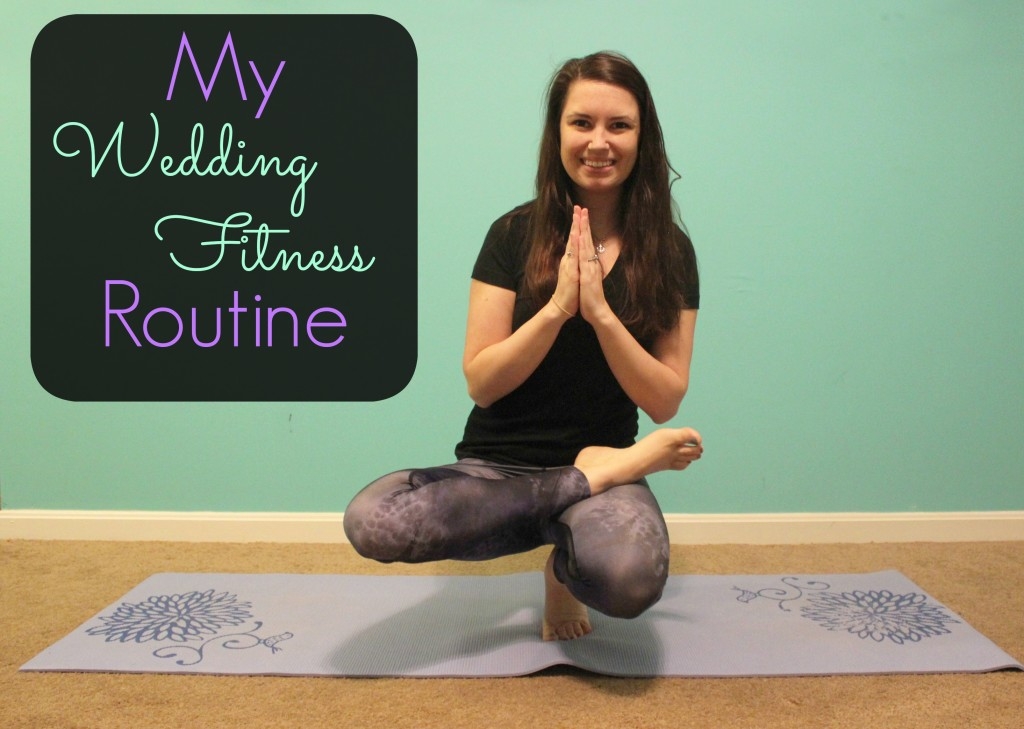 This Wedding Wednesday post isn't totally wedding specific, but if you are like me and planning on looking your best in that white dress, then you may want to stick around for the rest of this. If you don't have that same end goal but you are not-so-eagerly awaiting bikini season, you may want to read along as well.
I am generally a pretty healthy person, I love being outdoors and always feel better when I am focusing on my health, but sometimes I get into a rut (basically every winter) and just avoid all calorie counting and such until spring. This year is different, in less than 5 months I will be getting into my wedding dress and I want to feel amazing. I have been mixing up my wedding fitness routine lately to find what works best and what helps me get to the results I am hoping to see. Hopefully some tips and tricks will help you avoid the searching that I have already done.
My new favorite workout is…yoga! It was in my 2015 Hopes & Plans to get into yoga and hopefully find some classes in my area. The classes part didn't happen, but YouTube did. I have found some amazing Yogis and I do at least one video a day. My favorite for now is Yoga With Adriene, she is so fun and I actually look forward to these workouts everyday. In January she did a 30 days of yoga challenge and uploaded a new video everyday, this started from beginner on day one and got slightly more advanced as it moved along. By day 10 I was feeling much more flexible and I can even do some of the yoga moves. Woohoo. The best thing is the definition I can see and the strength I am gaining. Granted, I am doing other workouts as well, but these videos have by far been my favorite. The 30 days of yoga videos vary from 10 minutes to about 35 minutes.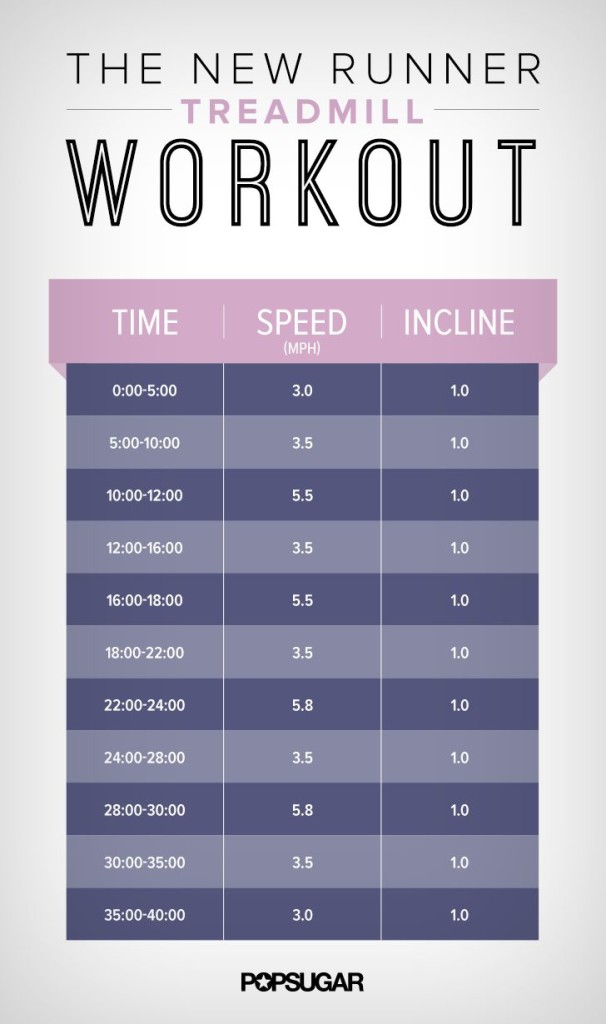 via POPSUGAR
Cardio. Basically a four letter word, but I have found a way to force it into my routine. I have been hitting the gym 3 days a week and spending the first 20-30 minutes on cardio. Most of the time I do the elliptical, but every now and then I will do intervals on the treadmill. My favorite interval workout is the one above because the incline stays the same, It was also easy to cut the workout in half. It's difficult for me to focus on changing the incline, while watching the time to change the speed. I also have done some fast paced cardio workouts at home, like this one from Autumn Calabrese. You have to burn fat somehow, right?
Hitting the gym. After I am finished with the dreaded cardio portion of my time in the gym, I either have "leg day" or "arm day". I also do some back machines every time I am there. My only struggles were figuring out exactly how each machine worked, but once I got the hang of it I formed a routine. I spend about a half hour on whichever muscles I am working, and then do about 10 minutes of back machines.
I also get in an ab workout 3-4 times a week. I typically do the 10-minute ab video from the 21-day fix, and I can feel it like crazy the next day. It hurts so good though, right? I have also been in a group called Commit To Fit. It is a Facebook group with about 15 of us, ran by a fitness trainer. We all share tips, tricks and even failures with each other. It is so nice to have others along for the ride with you.
I think I am going to reward myself with one of these tank tops, I just love them!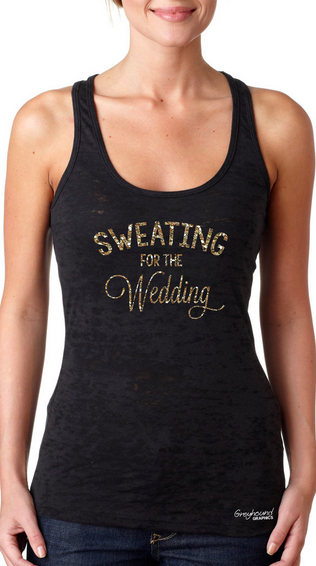 Have you been working out for your wedding day?
---
Don't forget to link up with Meg and I, we would love to have you! We can't wait to read your bridal tales, wedding stories and of course look at the pictures from your big day!
<div align="center"><a href="http://totravelandbeyond.com/" title="ToTravelandBeyond"><img src="https://lh5.googleusercontent.com/DuTUDWIem5UvRgTQOtJG5fpd1bgDDdkNlu3CnKG4iN4=s207-p-no" alt="ToTravelandBeyond" style="border:none;" /></a></div>