I don't know how I let this slip through the cracks, we asked our groomsmen over the summer when we asked the bridesmaids. I was going through pictures and noticed I never posted about these awesome gifts that Dave made all by himself. I originally had the idea of gift boxes for my girls, and Dave loved it so much that he wanted to do the same thing with a manly twist. Dave actually finished his boxes before I even started mine.
I love the vintage look of the boxes, and the felt lining to make it complete.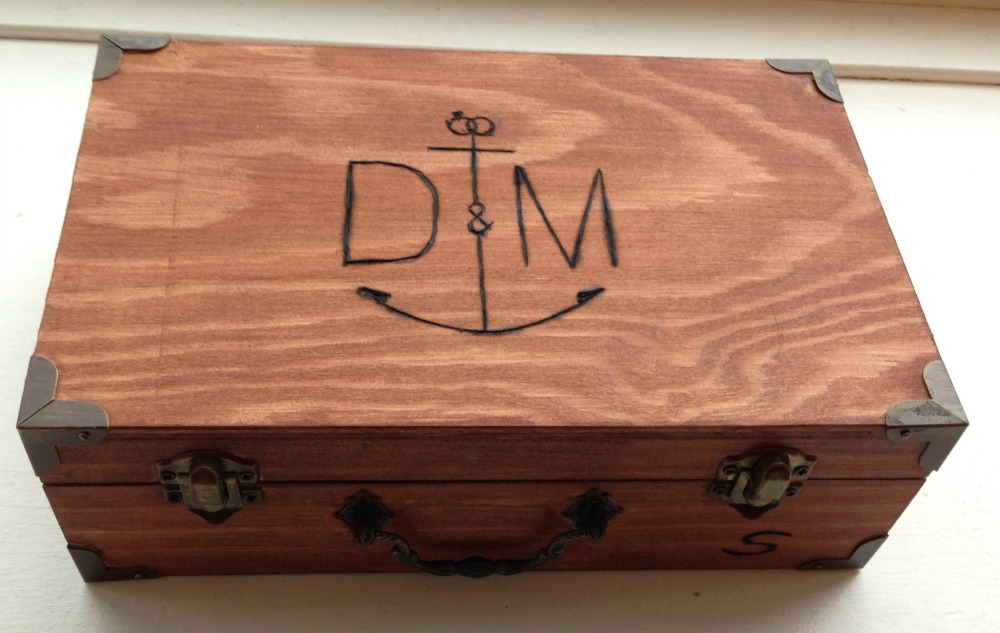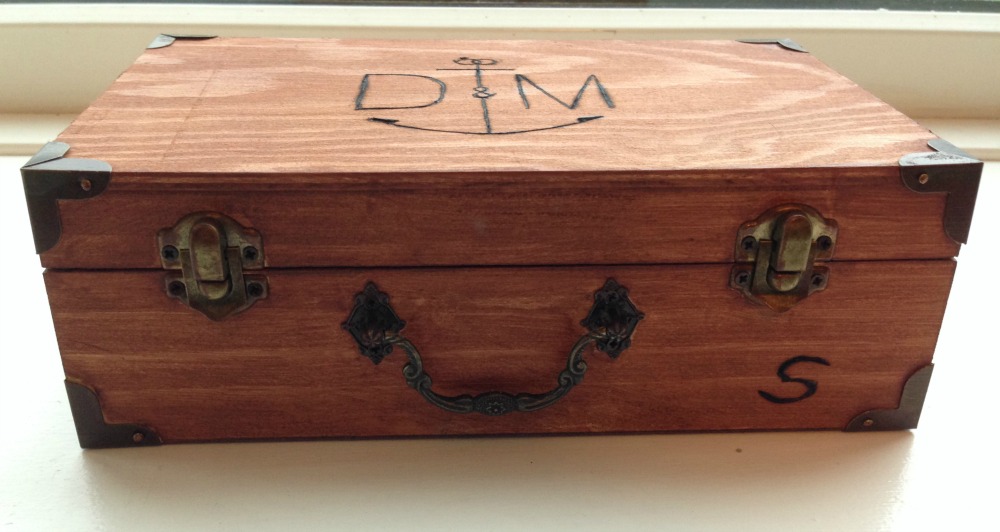 Unlike the nail polish and champagne I gave my gals, Dave went with jack and coke.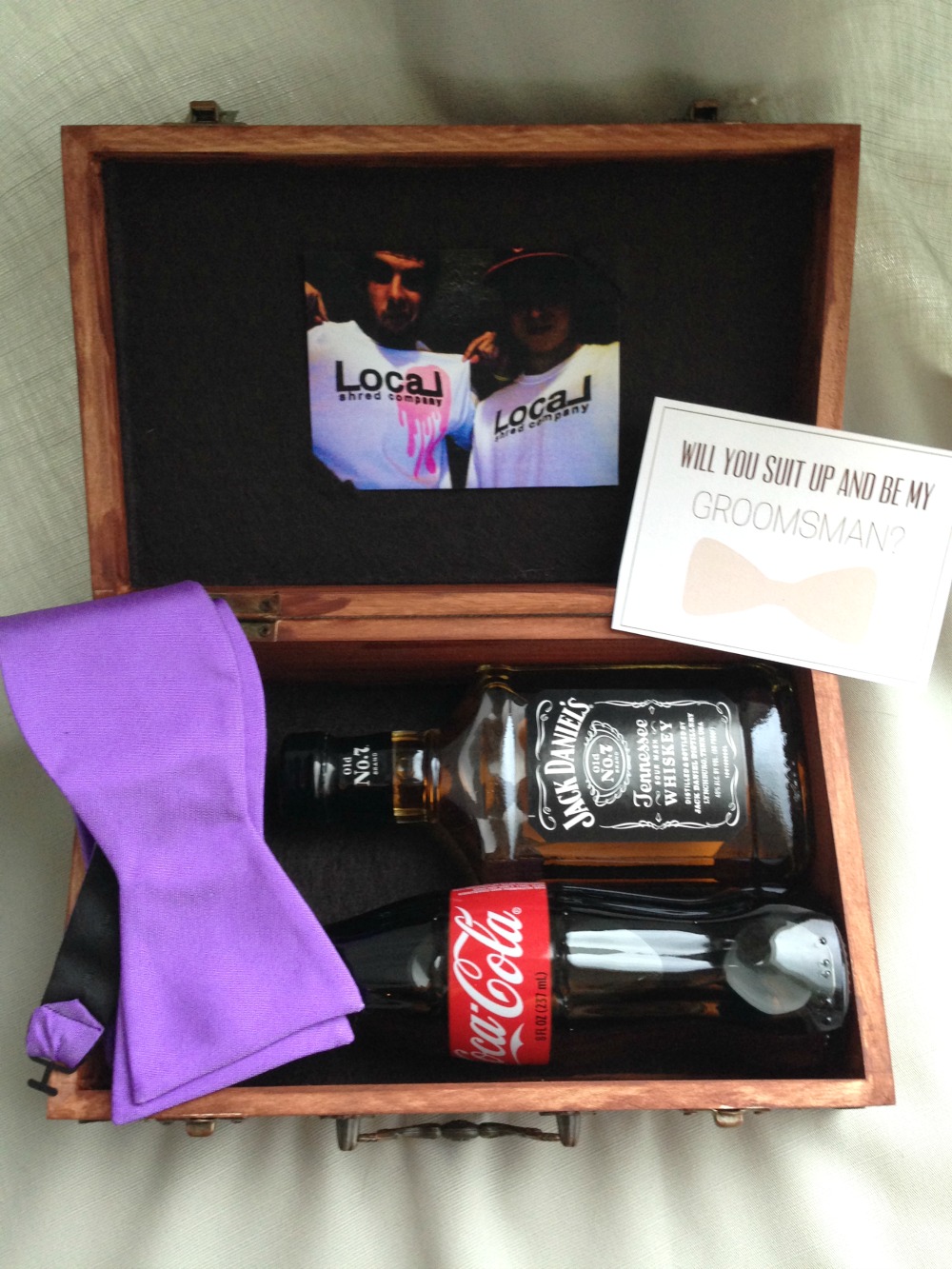 The purple bowties will be the bowties they wear in the wedding, I can't wait to see the guys all dressed up!
How did you ask your Bridal party to be in the wedding?
---
Don't forget to link up with Meg and I, we would love to have you! We can't wait to read your bridal tales, wedding stories and of course look at the pictures from your big day!
<div align="center"><a href="http://totravelandbeyond.com/" title="ToTravelandBeyond"><img src="https://lh5.googleusercontent.com/DuTUDWIem5UvRgTQOtJG5fpd1bgDDdkNlu3CnKG4iN4=s207-p-no" alt="ToTravelandBeyond" style="border:none;" /></a></div>