This is going to be a bit deeper than most of my exciting Wedding Wednesday posts, I want to talk about something that has been on my to-do list, I just haven't had the courage to finalize it. How do you go about honoring loved ones that won't be able to be there for our wedding? It is something we absolutely want to do. Most of you know the story about my Uncle passing away from cancer in 2013, but we have also lost my grandfathers best friend in the last year, my great-grandmothers both in 2012, and Dave lost his grandfather that year as well. We want to do something special to honor them, but also for those around us that have felt the pain from their losses as well.
We have a few ideas, but nothing finalized yet. This just needs to be a perfect aspect of our wedding, and it's so difficult figuring out what exactly to do. I know at any point of the wedding when they are mentioned, it will be heartbreaking, but it should also be a reminder that they are in a better place as our Guardian Angels.
I would love some advice as to what others are doing to honor their own Loved Ones, and also advice on a few ideas. We would like to have their photos on a "memory table" but some other ideas are including them on the programs and saving a seat for them during the ceremony. My most favorite idea so far is having a memorial dance and everyone can dance during this song. I think it would be amazing for the other members of our family to spend a few minutes remembering the fun times we have all shared, while making new memories. But is that enough? I am at a standstill when it comes to thinking about a great way to remember such amazing people.
On the memory table we want to have a quote, similar to the ones in these photos-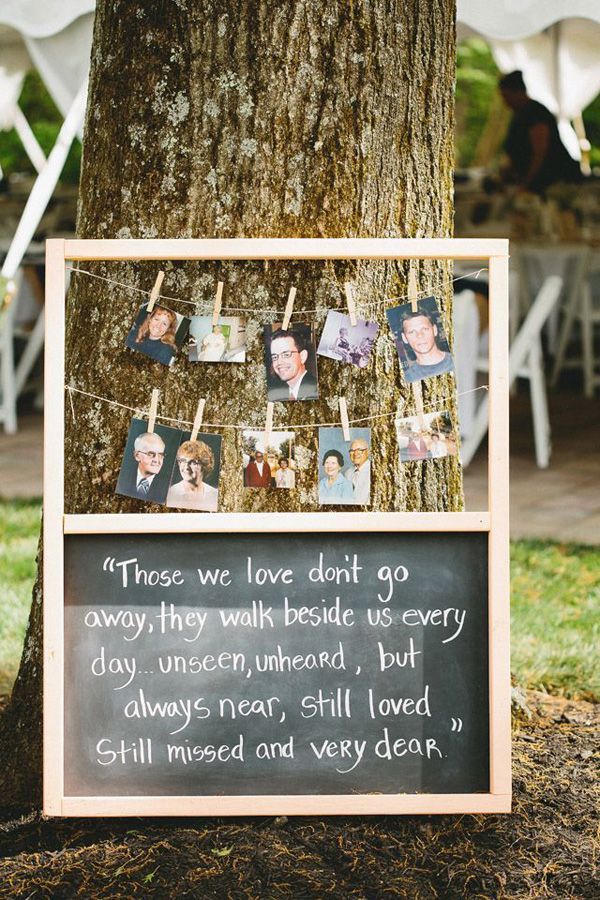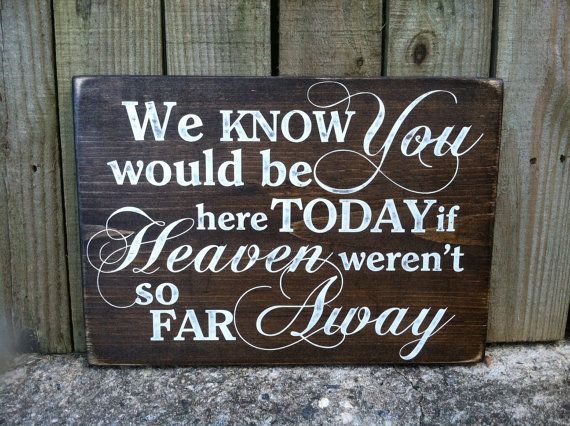 I would really love to hear your ideas for this aspect of your wedding.
---
Don't forget to link up with me and Meg for Wedding Wednesday, we would love to have you! We can't wait to read your bridal tales, wedding stories and of course look at the pictures from your big day!
<div align="center"><a href="http://totravelandbeyond.com/" title="ToTravelandBeyond"><img src="https://lh5.googleusercontent.com/DuTUDWIem5UvRgTQOtJG5fpd1bgDDdkNlu3CnKG4iN4=s207-p-no" alt="ToTravelandBeyond" style="border:none;" /></a></div>