Happy Wedding Wednesday! I am sure you all know by now that this is my favorite day of the week, and my favorite subject to blog about. I have had such a great time co-hosting this link-up with Meg, and I love getting to know all of you through your wedding posts as well! Thank you all for coming back week after week and sharing your memories with us.
This week I am sharing some details from my best friends Bridal Shower! Two weeks ago we kicked off wedding activities with her shower, and had such a fun time. Before I get into all of the exciting details, I would like to send out a congrats to my fave football player…Justin Tucker and his new wife for tying the knot on Saturday. Their wedding looked absolutely beautiful and I think it's pretty cool that Alex and Jack from All Time Low were two of the Groomsmen. It was fun watching their friendship blossom via stalking following their twitters and Instagrams….
Anyways, back to the real purpose of this post..Jenn's Bridal Shower! The hall is right next door to her moms house so it was a given to host it there. My only complaint would be the bright green walls. As soon as I walked in I was slapped in the face with so much green. I knew I needed to find a way to transform this space, all while working with my own wedding budget, and not exactly any assistance from other BMs. Thankfully, Joanns was having a sale, and I started buying goods months ago.
I figured fabric would be the best way to cover the walls, so I bought a few yards, and got to work the morning of the shower. With some inspiration from Pinterest I knew to get all of the fixings for a mimosa bar and a candy bar, but also to have some decor for the present area as well. I had a lot of fun putting together everything, and I think Jenn loved it as well!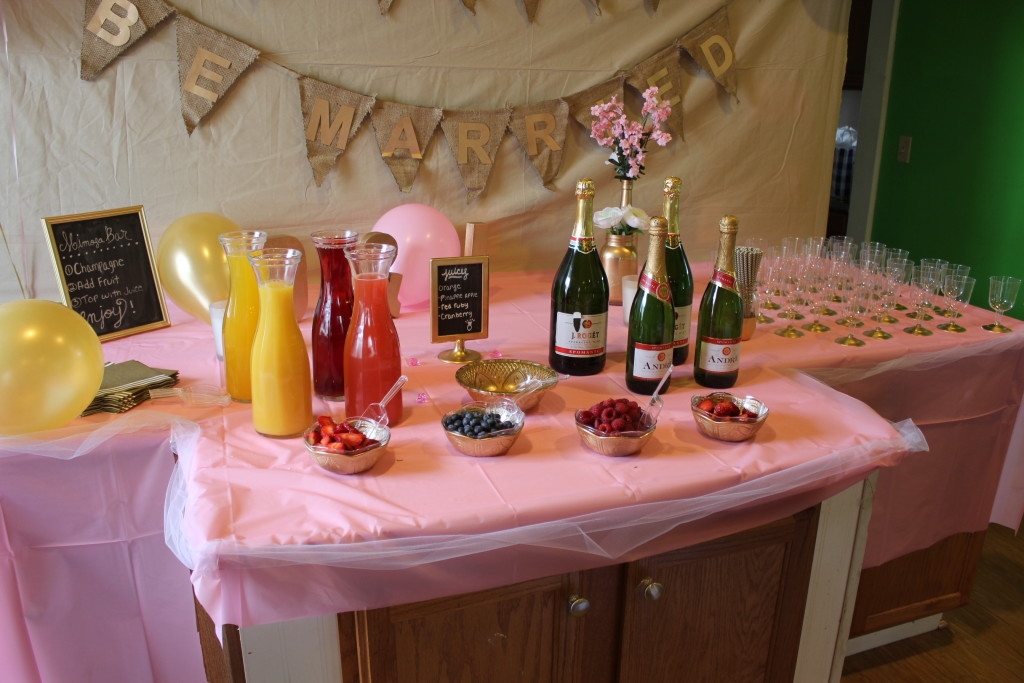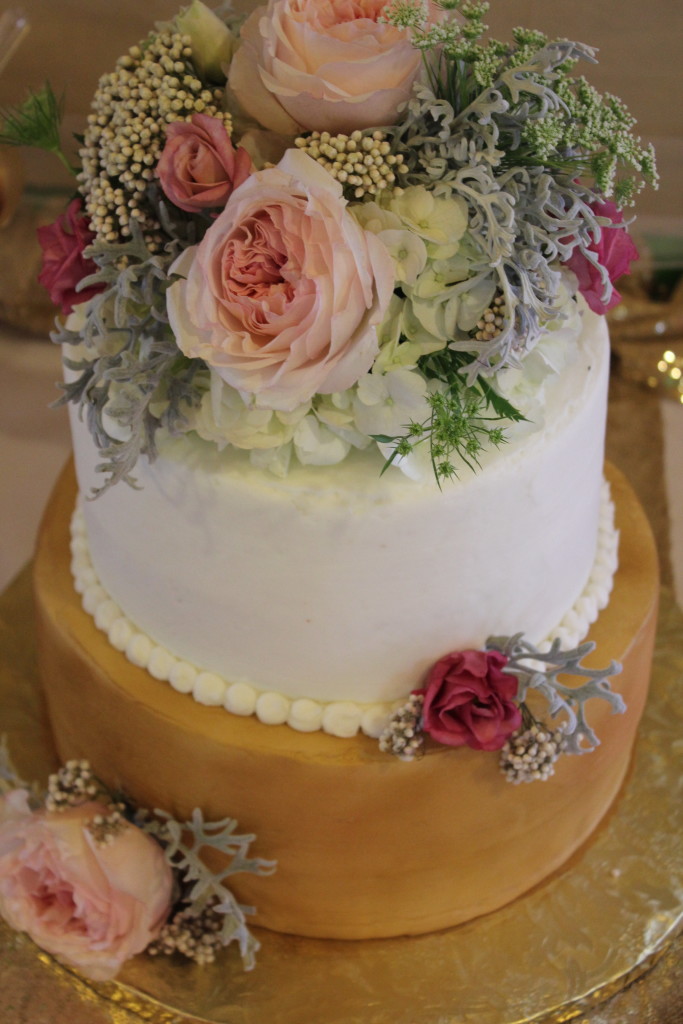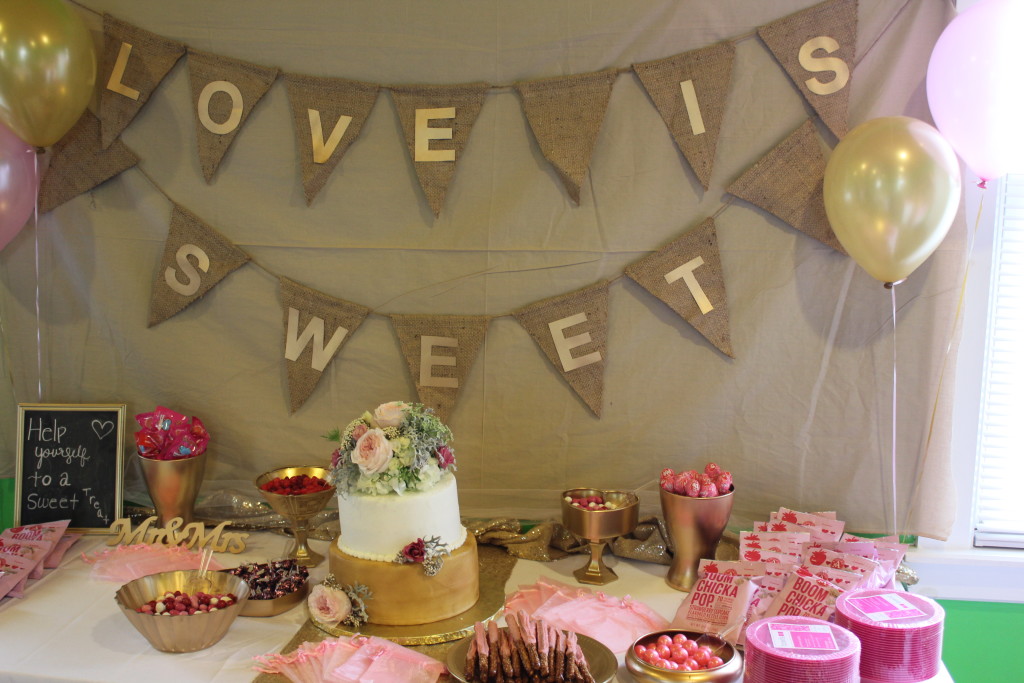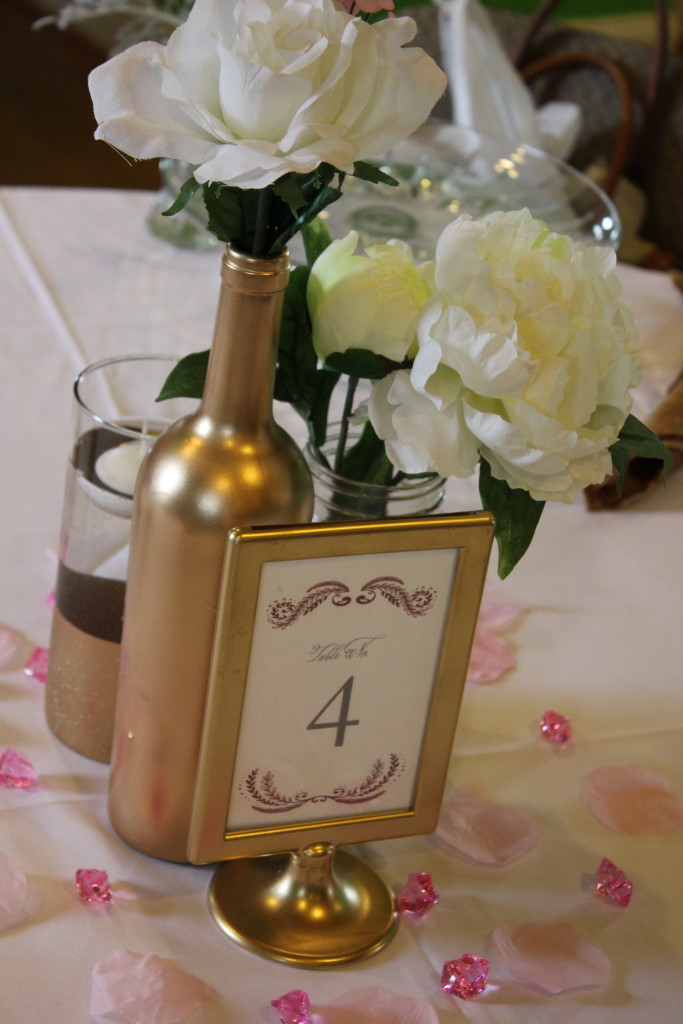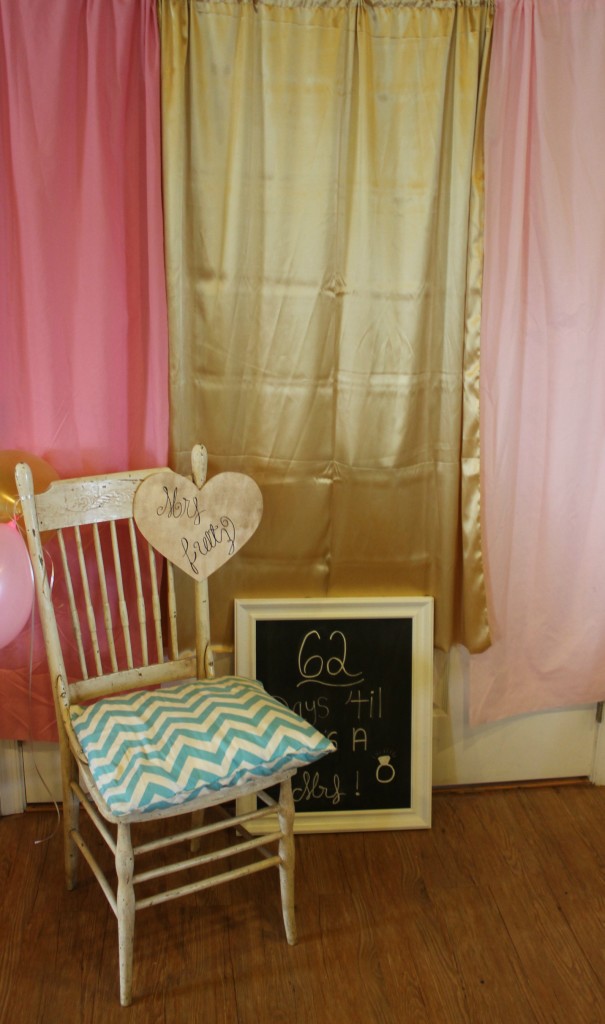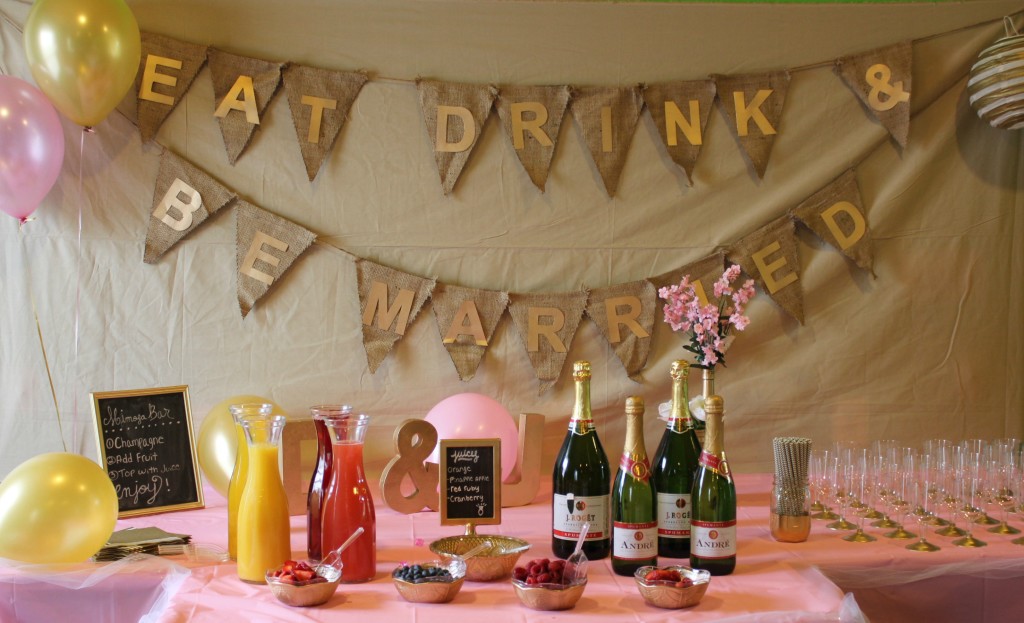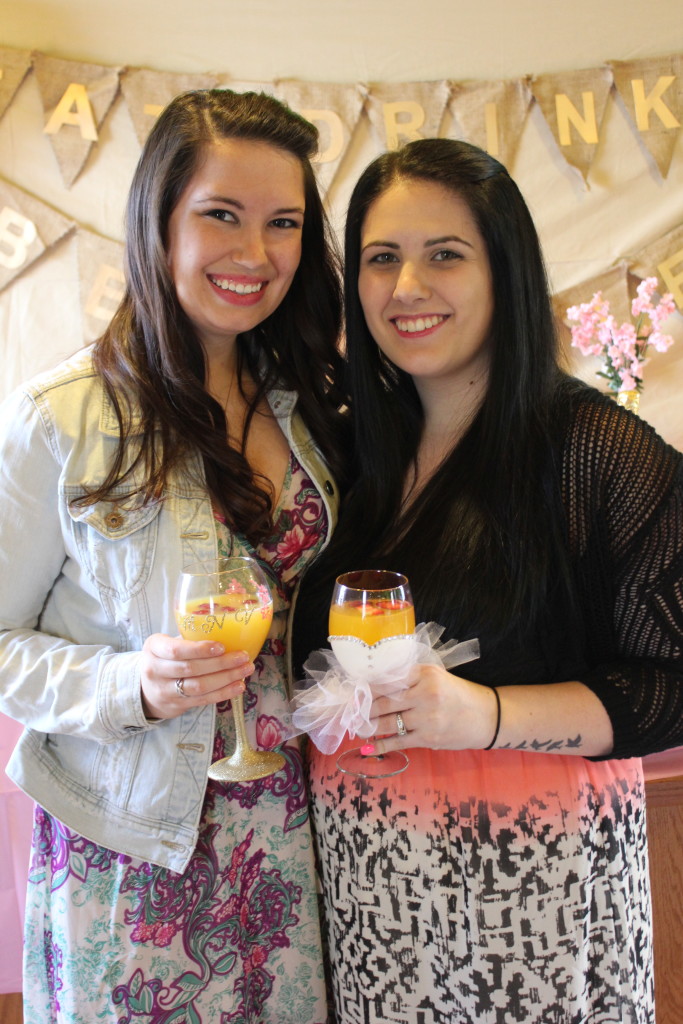 It is so much fun planning our weddings together, and now sharing in all of these memories together! I highly recommend finding a BFF to be engaged with at the same time 😉
---
Don't forget to link up with me and Meg for Wedding Wednesday, we would love to have you! We can't wait to read your bridal tales, wedding stories and of course look at the pictures from your big day!
<div align="center"><a href="http://totravelandbeyond.com/" title="ToTravelandBeyond"><img src="https://lh5.googleusercontent.com/DuTUDWIem5UvRgTQOtJG5fpd1bgDDdkNlu3CnKG4iN4=s207-p-no" alt="ToTravelandBeyond" style="border:none;" /></a></div>