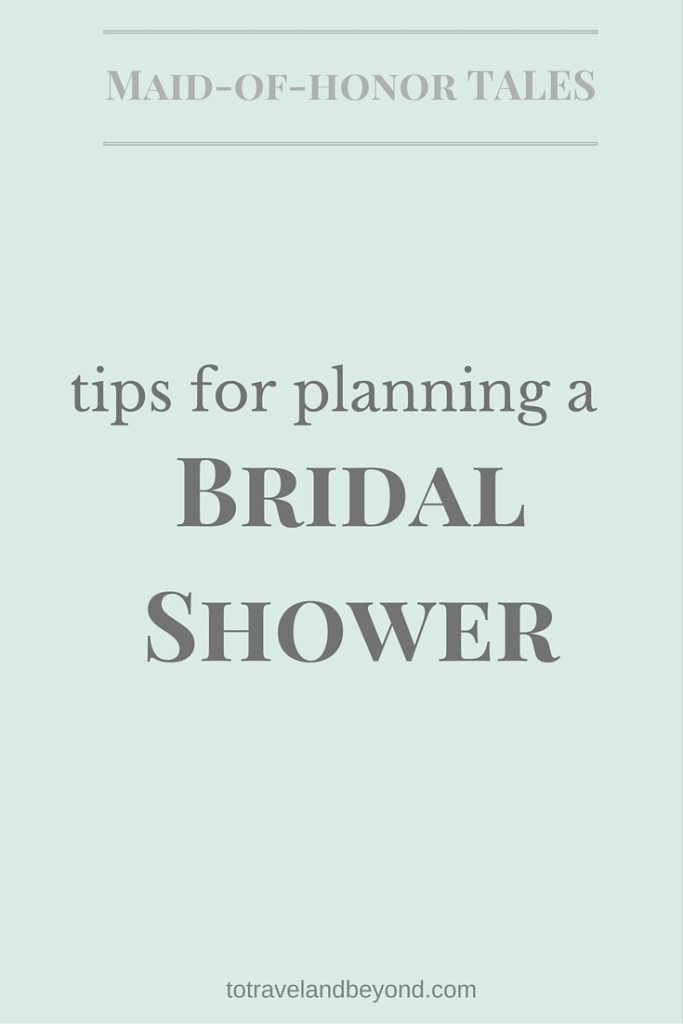 This week there is another post from Emily! I am excited to have her back for some more advice on being the best maid-of-honor possible, and making the experience great for everyone involved.
---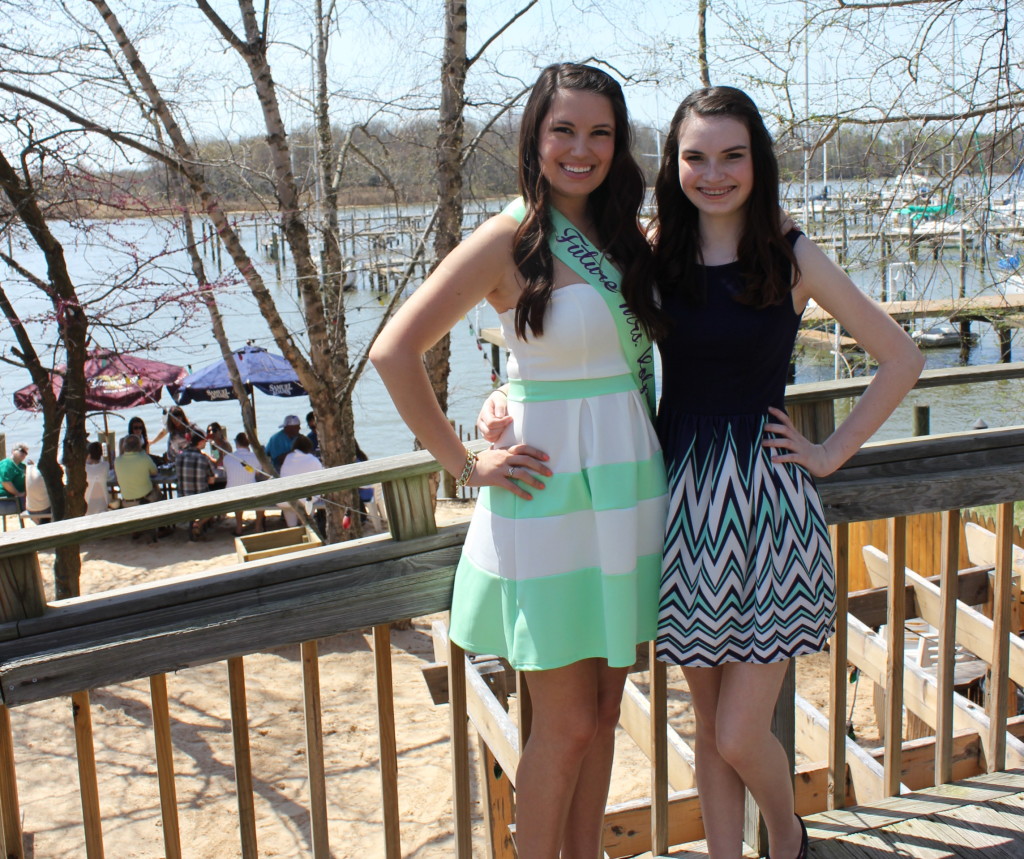 Hey everyone! I am excited to be back for another Wedding Wednesday! When it came time to start planning the Bridal shower I got all the bridesmaids together a few months in advance and we all discussed venues, food, etc. Communication is KEY when it comes to planning a shower. If you want to include the bridesmaids in the planning make sure you get them all on board before planning something without any of them, or including them in something that they haven't heard of or agreed too. If you would like to plan something on your own, or with your family make sure it is known to the ladies that thats your plan. If you've never planned a party before and want some help don't be afraid to ask! I've definitely gotten some help from the bridesmaids and especially my mom, so it's OKAY to ask for some help or tips. Its supposed to be fun, not stressful.
A lot of times the groom's side of the family likes to throw a party for the bride as well. Ask someone on the grooms side that you think would throw her a party and mention it…maybe you can combine the parties! It's a great way to meet the groom's side of the family before the wedding and introduce your grandmothers to each other! Maybe they'll have a lot in common 😉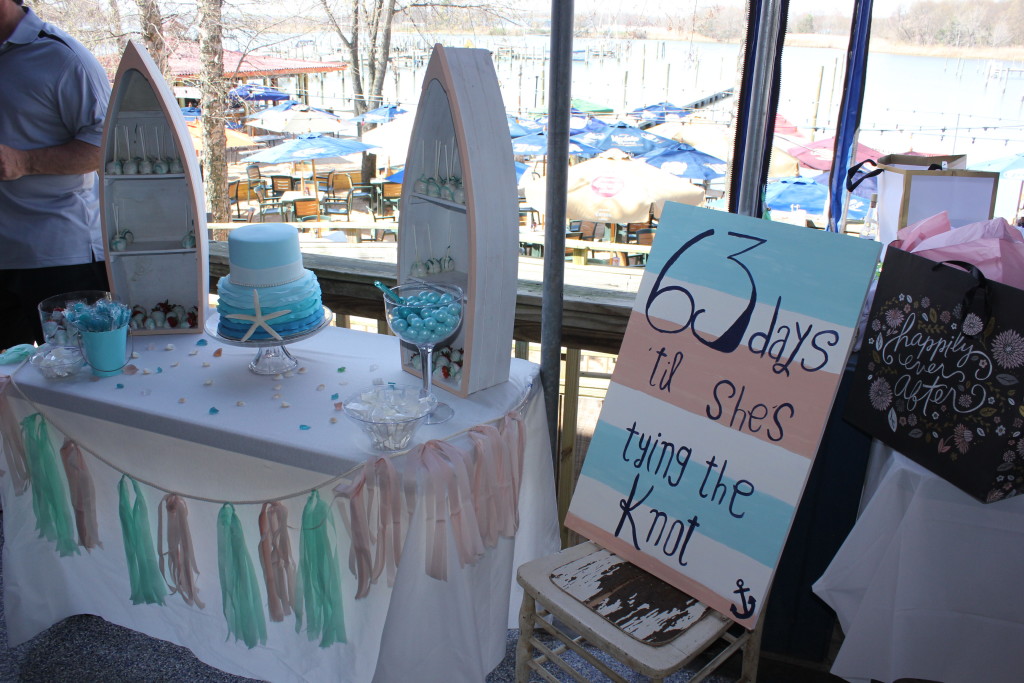 First thing is first when it comes to planning the bridal shower…the budget. Once you've gotten that, try and find a place to have the shower and book it a few months in advance so its secure. Look for something you can afford, check the menu and see if anything looks appealing but also affordable. Keep this in mind as well as the weather/season, what the bride likes, etc. These should be in mind before you jump into something you can't exactly go for. If it's going to be a winter shower, aim for some place inside, of course. You want everyone to be comfortable and enjoy their time without having to wear 3 pairs of socks and 2 winter coats. If its in the summer, you could look into having the shower outside, but always, always make sure the venue has a tent, or a large room inside incase the unexpected happens (wind or rain, oh my). With the budget, the menu, and the perfect venue in place you need to think about the guest list, and the theme.
It doesn't hurt to ask the bride who she does and doesn't want at the shower. Make sure you try to invite all the women invited to the wedding to the shower, and try to avoid inviting anyone who isn't invited to the wedding. Once you have the list from the bride find a way to contact all the ladies on the list. Its formal to send invitations, but you can always start a private Facebook page and invite everyone through that.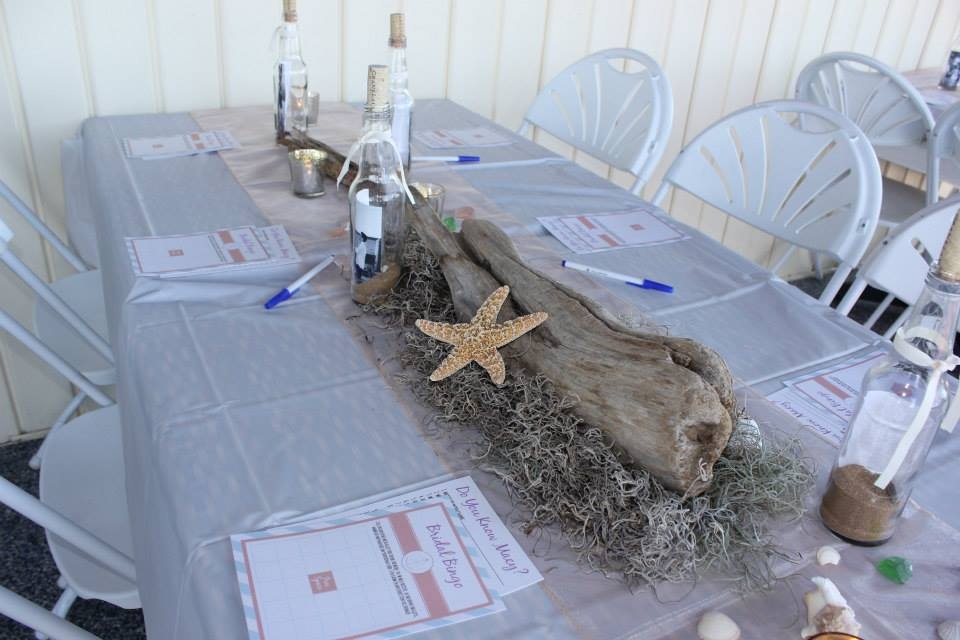 Now for Macy, she has always loved nautical, anchors, and light colors. We were having the bridal shower at a restaurant on the water so of course I decided to bring those things together. Its very helpful when the bride has dropped hints on what she likes and what she doesn't. I went with the nautical idea and did a lot of pinterest, and my own ideas, as well as some of the bridesmaids and family. I took Mint and Coral and absolutely loved the colors together, and there you go!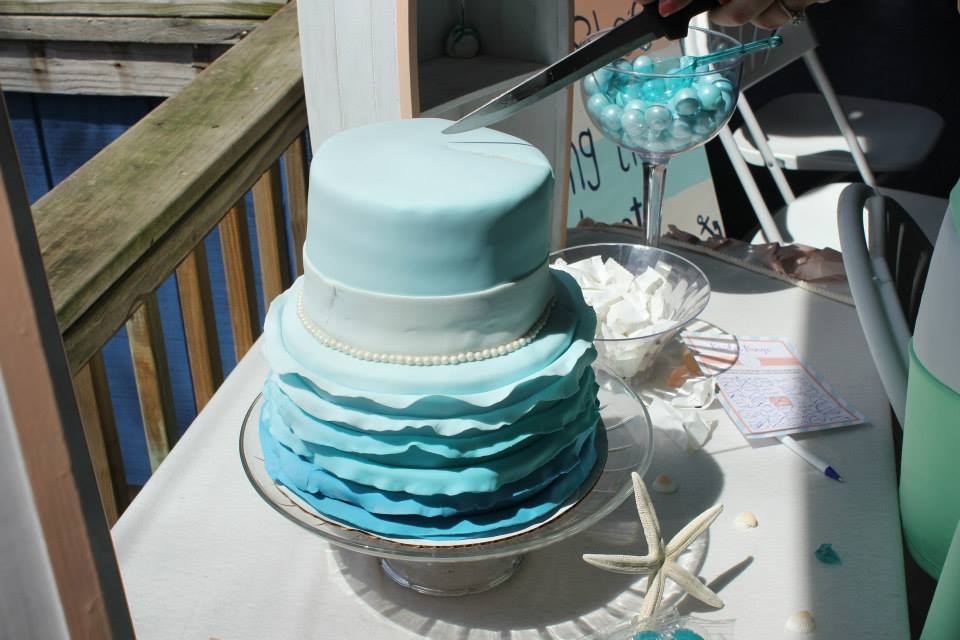 For games, prizes, party favors, and the cake I went to a few stores and bought things I thought everyone would like and find cute/fun for prizes. An Eos lip balm and hand lotion tied with a ribbon, nail polish tied with a nail file, gift cards, candy bars, cake and cookie mix, the list goes on of all the small but great things you could get for prizes. The games, I got Dave to help me make some bingo boards with the colors of the shower, and I used little shells as bingo markers! Dave also made a questionnaire titled "How well do you know Macy?" that had about 20 questions about Macy such as how many siblings she has, her favorite color, etc. and even threw in a few questions about Dave!
Over all, You want the bride to leave with a big smile on her face and nothing but good and fun memories from this wonderful party you successfully pulled off with the help of friends and family.
Hopefully you all enjoyed this post about bridal shower planning!
xoxo, Emily
---
As always, we would love to have you linking up with us and sharing your wedding inspiration, stories and photos of your own! Just please remember to link back to either mine or Nikki's blog in order to keep the Wedding Wednesday fun going around.