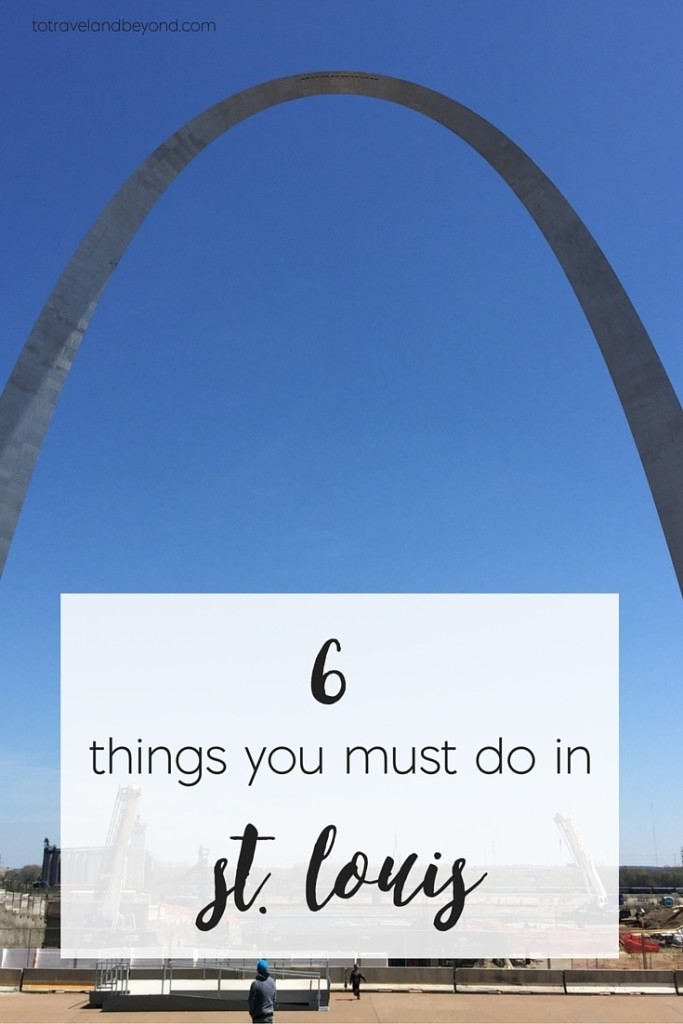 If you can't tell, we really enjoyed our quick trip to St. Louis. I couldn't believe how much we were able to do in a short amount of time (less than 48 hours), and we felt so content with our getaway. I will be doing a breakdown of what you should do and the schedule of doing it, in another post, but for now I want to go over the main things you should try to do in St. Louis.
All of these things are open almost all of the time, meaning you can visit them at any time of year. Thankfully the Gateway Arch had just reopened from months of restorations, so we were still able to enjoy it, but this is a good reminder to check in on times and schedules before you leave for your trip. We always find something is under construction when we are traveling, and it's good to know this before hand rather than be disappointed when you arrive.
1- The Gateway Arch. I will be totally honest, the ride to the top of the arch is tiny. 5 adult passengers are allowed in a gondola for the 4-minute ride to the top of the arch, and it is very tight. It's mainly enclosed, except for the window on the side, but even then you are only seeing the inside of the arch. I'm not normally very claustrophobic, but I was very nervous getting into the gondola. Thankfully, the ride seemed to pass quickly. The view from the top was very cool, but again tiny. It was crazy to look out of the window and literally be hovering above nothing besides the ground, because of the way the arch is shaped. The cost was about $14.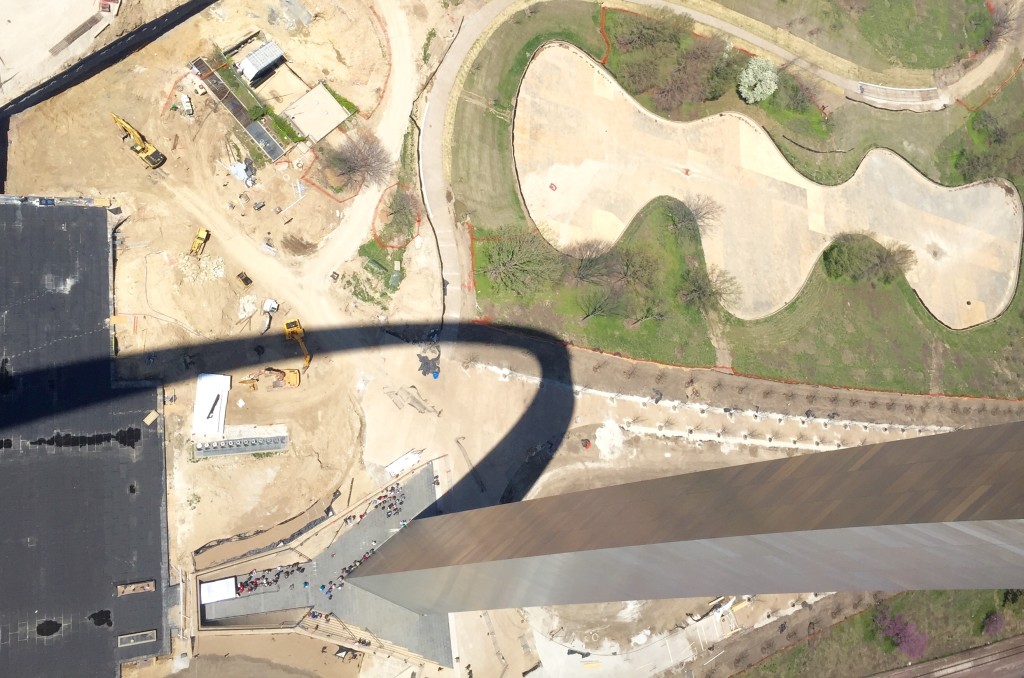 2- Forest Park. Man oh man this park was a beast. Forest Park is about 2 square miles and Central Park is about 1.3 square miles, so you can only imagine how gigantic it is. The park is owned and operated by the city of St. Louis and it is a gem, with so many various areas to explore, we could have spent the entire day here. Many of the attractions within the park were built for the Worlds Fair in 1904, and still stand today. You can go for a boat ride in one of the lakes, ride your bike among many trails, or enjoy a picnic by the Worlds Fair Pavillon. Almost everything within the park is free.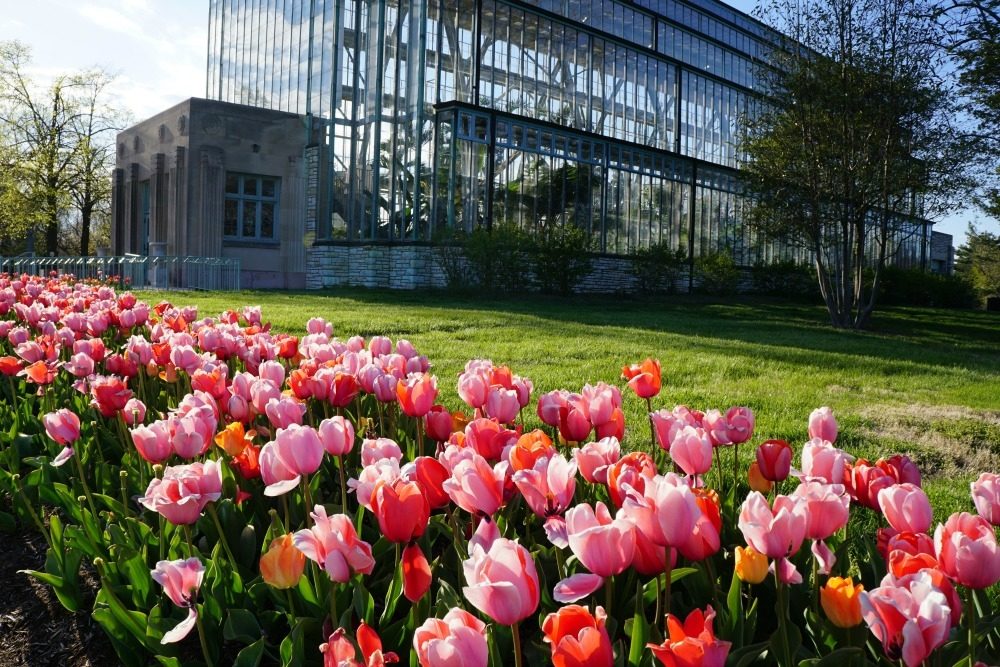 3- The Budweiser Tour. I went into full detail about this tour in this post about the Budweiser Experience, and I needed to mention it again. We really enjoyed this tour, especially since it was free.
4- St. Louis Zoo. The zoo is actually within Forest Park, but it needed it's own mention. For another free activity, I was amazed by how large this zoo was. Unfortunately, it was still a bit chilly while we were in town, so some of the animals weren't in their outdoor habitats, but we were thankful to see some great exhibits. The giraffes were Dave's favorite since he had never been able to see one in person, and I really enjoyed the Lions den. This was another place we could have spent a longer amount of time.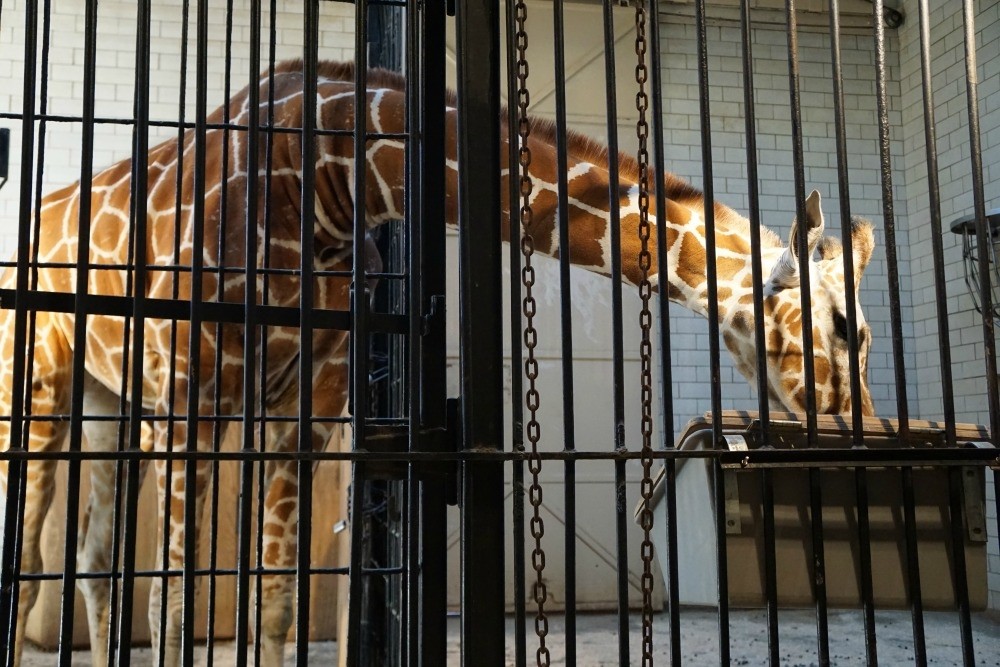 5- Fitz's Bottling Company. In our house, we are big fans of beer and soda, although we really try and limit the amount of soda we consume. When I heard about Fitz's a microbrewery of all types of soda, we knew we had to stop by. The restaurant actually still functions as a bottling company, and you can see the entire process while you eat. We arrived just in time for dinner…with about 100 other people. We planned on grabbing a drink and watching the bottling as we waited for our table, but we able to snag two seats at the bar right away. We each sampled various flavors of the custom soda, enjoyed a burger, and watched the bottling in action. It was a very cool experience.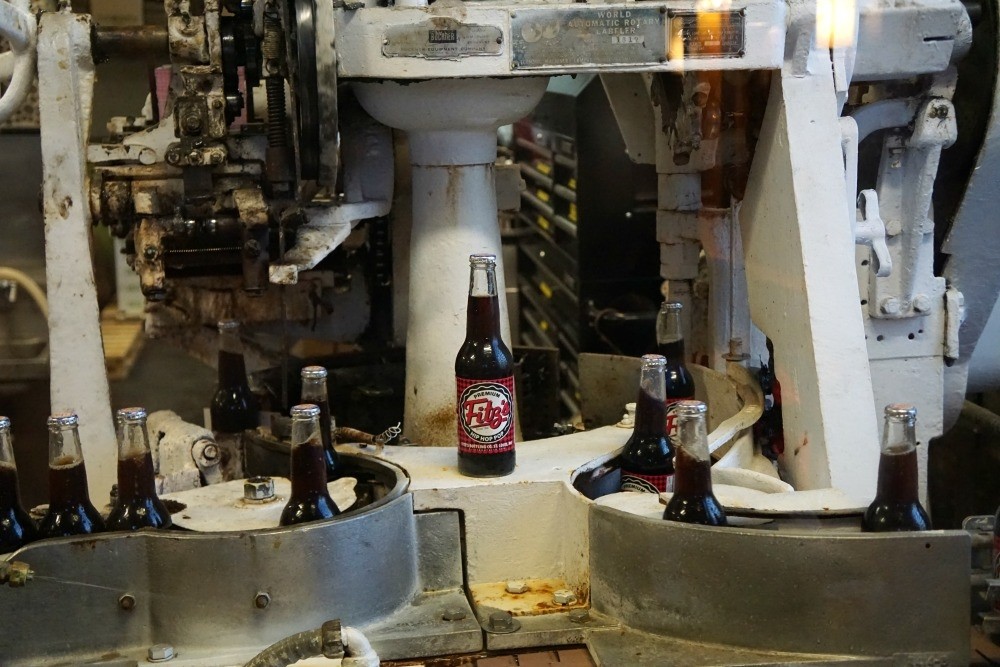 6- Tour the Old Courthouse. If I listed my favorite courthouses, I know for a fact that this St. Louis Old Courthouse would be at the top of the list. From the colors to the architecture, it was absolutely beautiful. I had no idea a courthouse could be so beautiful. It's right by the Gateway Arch, and free to explore, so I highly recommend it.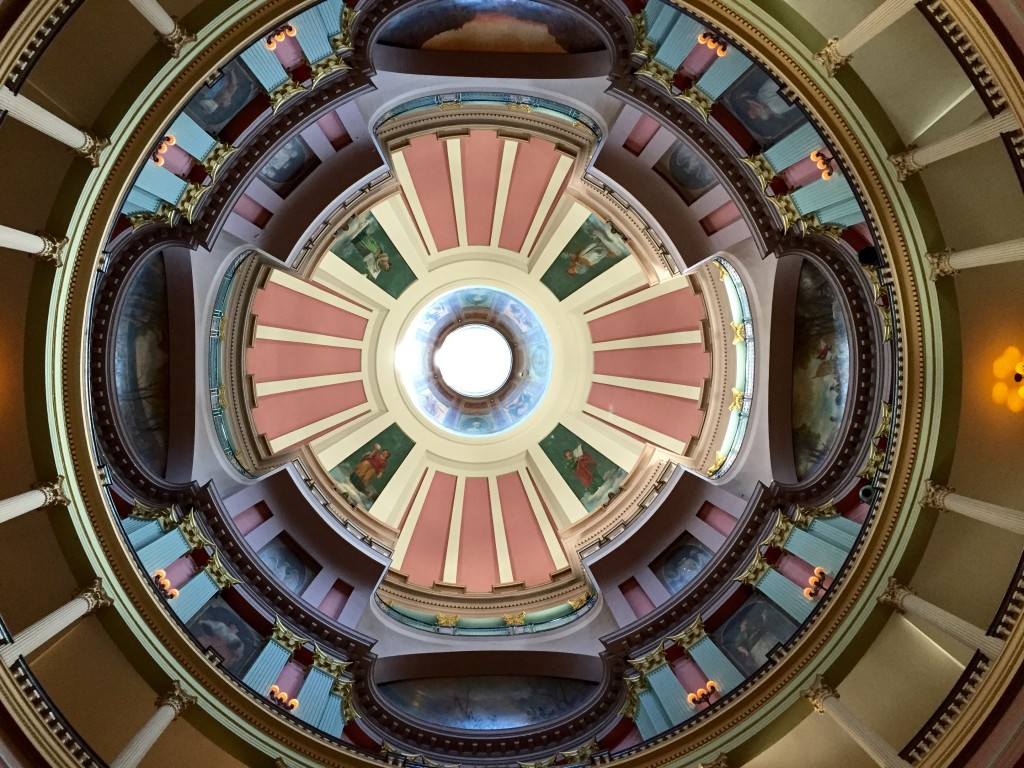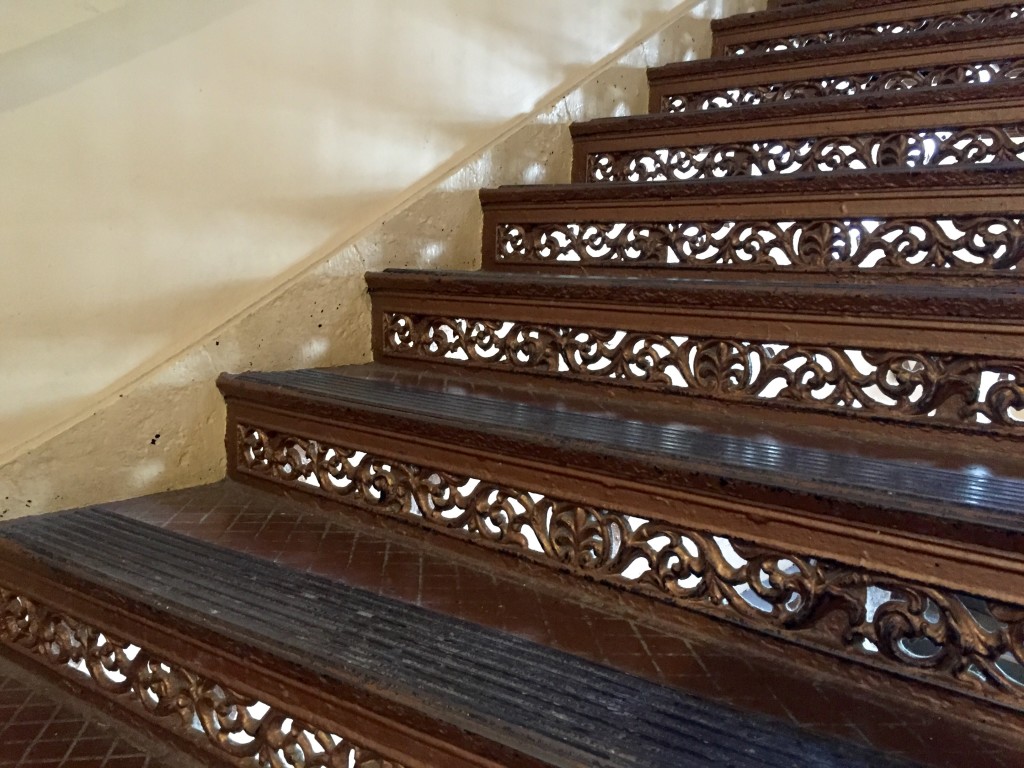 Have you ever been to St. Louis? What do you recommend doing?