After giving you all the reasons you must stay on a Disney property, I figured it was time to share a glimpse into the resort we booked. Port Orleans Riverside was perfect in so many ways. I truly wish we had just one more day in Disney to take in all of the amenities our resort offered, but since we didn't I am recapping even the awesome things that we only heard about or took a quick glimpse.
In order to be totally transparent, there are two Port Orleans resorts- Riverside and French Quarter. We stayed at the Riverside resort mainly because the rooms availible looked nicer I believe it was recently renovated). I really don't think I looked too much into the two resorts when I was booking…if I am being honest.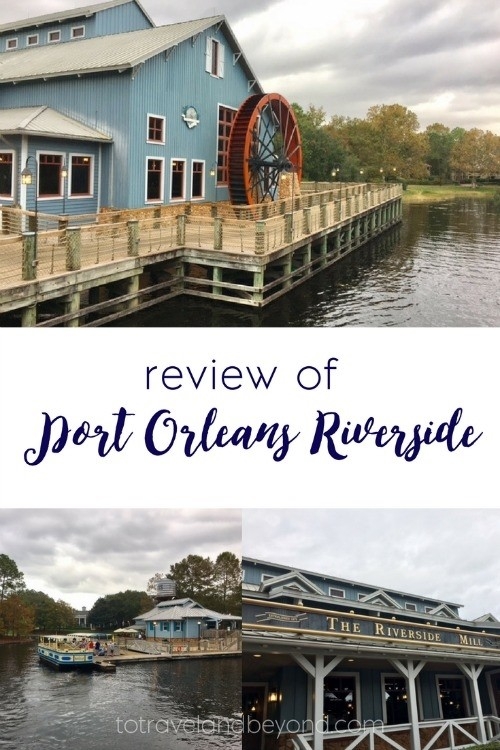 Now onto my review of the Port Orleans Riverside. We made it to the resort in the afternoon, didn't need to check-in (thank you magic bands) and were dropped off at the nearest bus stop….which was not very "near". This might be my only complaint, (which actually was solved later when we realized the bus stop by the lobby was closer) this resort is very spread apart. We were thankfully a 5-minute walk to the lobby, pool, cafeteria, etc. but to see more of the resort we needed to walk a lot. Since we didn't have much time, it wasn't worth it for us to explore beyond the main attraction area.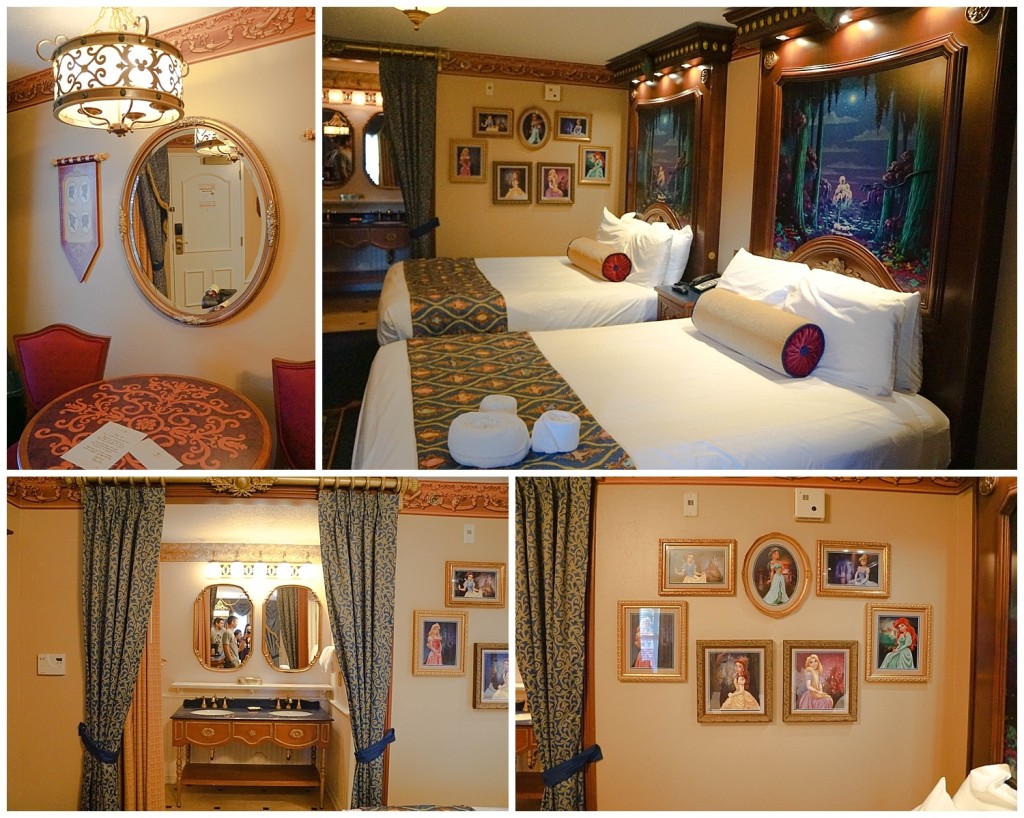 I had booked a garden view room for us and was a little disappointed when we arrived and had a view of practically nothing besides other rooms. In the end this doesn't really matter because we were hardly in our room. The room itself though was awesome and themed with Princess Tiana and her royal friends. The room felt very royal with the clawfoot vanity, fancy curtains and the amazing light-up headboard. It truly felt like an extension of Disney inside our room. Our room was a great size for two-adult couples plus luggage.
Port Orleans Riverside carried the down-south theme throughout the entire resort (that we were able to see) from the Sassagoula river that winds throughout to the Boatwright sit-down restaurant. One thing I really wish we could have taken advantage of was the boat ride to the French Quarter and also Disney Springs. This is considered a complimentary transportation option and it was actually one of the main reasons I booked a Port Orleans resort. Next time I will make sure we are able to take the time to do this.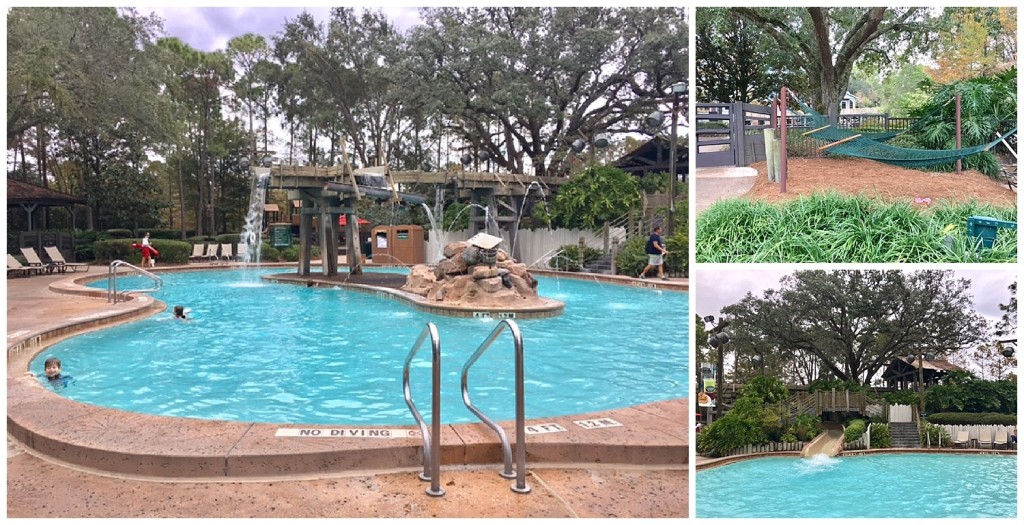 This resort has so many recreation options that it would have taken a long time to see them all, but knowing they were readily availible is great. There is a big arcade/game room, bike rentals, live entertainment and of course multiple pools. The pool we stopped by had a pool bar, water slides, hammocks, and some water activities. You can also shop in the gift shop or grab a drink at the bar, both are right off of the lobby.
Transportation to Disney parks from Port Orleans Riverside is complimentary, but it does take a little longer in some circumstances because there are multiple stops and buses are shared with Port Orleans French Quarter. There were a few times that buses arrived to our stop and they were already almost full. I've heard this isn't a problem at other resorts that have their own dedicated buses.
One shout out I have to make is to the "cast members" that worked at the resort. We had a few problems with our magic bands and then park reservations, they helped us out so much and made sure we had everything we needed. They went above and beyond and far passed what they needed to help us with.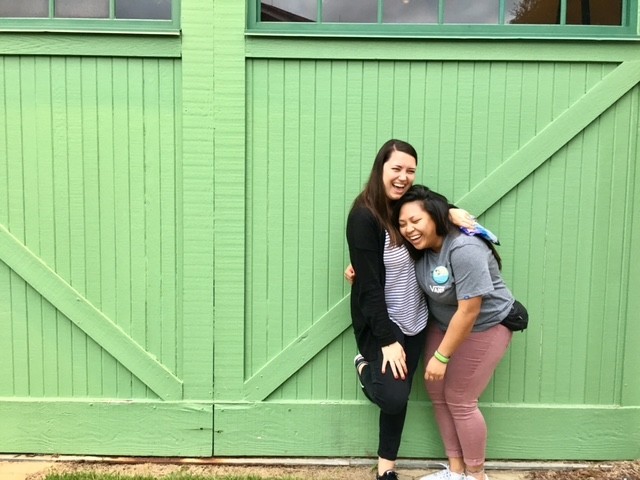 In general I felt that we were pretty close to the parks which meant a shorter ride to the park. I thought the resort was a true Disney representation and we felt like we were truly living the disney experience. They also had some photo walls so I will call that a blogger win!
Port Orleans Riverside is considered a "moderate" resort, which I would agree with. There are a lot of amenities, but the experience also could be better or more "budget" friendly depending on what you are looking for.