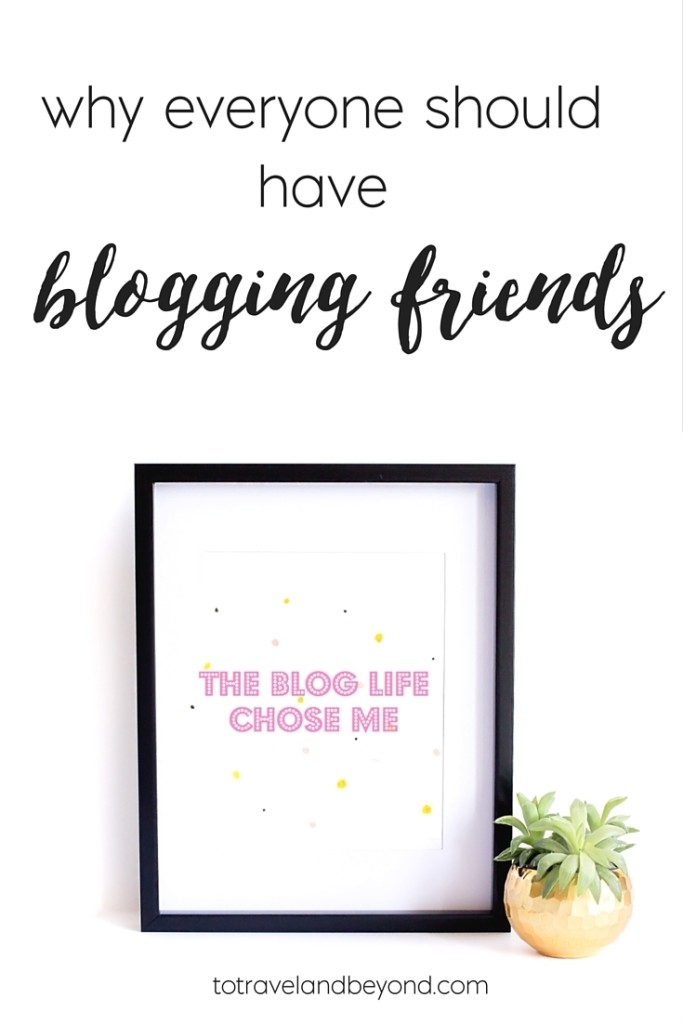 When I started blogging I truly had no idea what it would turn into. I didn't know what comments were, and I didn't expect to also follow these people on Twitter or Facebook. I especially didn't think I would eventually be emailing and texting people I met on the internet every single day. After two and a half years I have realized that these blogger friends I have made are honestly my favorite part about this space. Don't get me wrong, I love sharing my travels and learning about new places, but what would this be without friends?
This made me think, would I keep blogging and being creative through this outlet if I didn't have these friendships? I sort of think that I would have stopped after a while. I already feel odd enough explaining, or trying to explain, my blog problems to Dave. I can't imagine what it would be like if I didn't have several other people to talk to about it, that actually get it.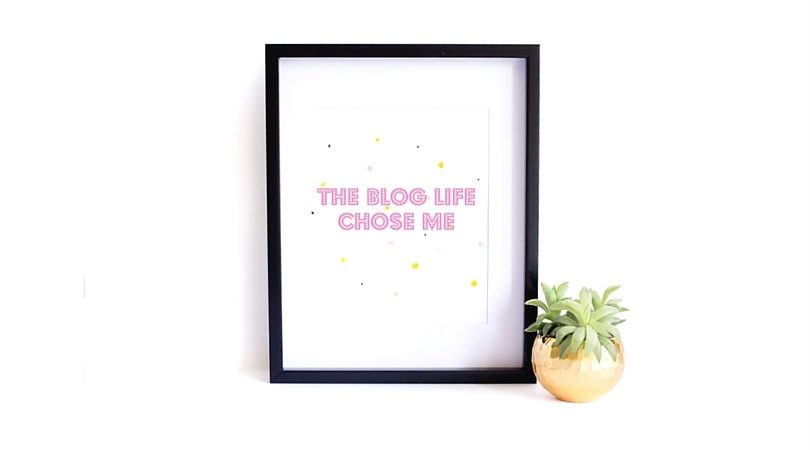 While it is hard to pinpoint everything I want to thank these friends for, there are three things that stick out to me the most:
Community. I am obviously a huge fan of the blogging community as a whole, based on my community series, but really there is nothing like the people I have met recently. No matter if you share the good, bad or ugly, there are people there for you. There are people out there that have been through similar experiences, and it's so nice to find people that really understand. Even if they are thousands of miles away. A few days ago Kalyn talked about why she shares personal things on her blog, and it was like she took the words right off of my trill board. Sharing personal things doesn't have to be too much, it's what brings the realness to these pages.
Encouragement. There is just something about having so many people online that will cheer you on and help you succeed. If you have a big idea that you aren't sure about, simply ask your blog friends! They will be your biggest supporters and help you refine things if needed. Real life friends do this too, but blog friends just seem to get it in a different way. For example, Emelia just started an AWESOME Etsy shop selling some adorable prints and I see all kinds of bloggers supporting her through this creative adventure. I used her "The blog life chose me" print in the images above. So if you are a blogger, or even just someone that loves cute prints, check it out!
Creativity. Sometimes you just need that extra boosted dose of creativity and this is the perfect time to chat with your blog friends. I'm often texting with Megan, Annie and Laura about upcoming posts we want to do or what types of series we could start. Everyone gets into a sort of writers block, and this is where amazing gals like them come in handy.
I have loved meeting so many new people from all over the world and in different positions of life. It was great as we were planning a wedding and I was able to chat with other newlyweds, and eventually it will be nice to follow more "mom blogs" as we enter the life of parents.
Now I want to introduce you to one of my newer blog friends, Anne! She is such a kind and caring person and I instantly became a fan after reading just one post. She is one of the community leaders in this blogging world and has done some collaborations with amazing gals. Enjoy!
Hi there!  I'm Anne, the blogger behind Love the Here and Now.  My blog was something I started on a whim over two years ago and it has been the best gift I have given myself.  Through blogging I have found a love of sharing blogging tips and tutorials, fonts, and opening up to people.  We all have so many different stories and experiences and blogging allows us to connect with so many wonderful people.  When I'm not blogging or working at our local library I can be found spending time with my husband and three daughters.  I am a huge fan of Target, strawberry daiquiris, and sharing some good food and laughs with friends.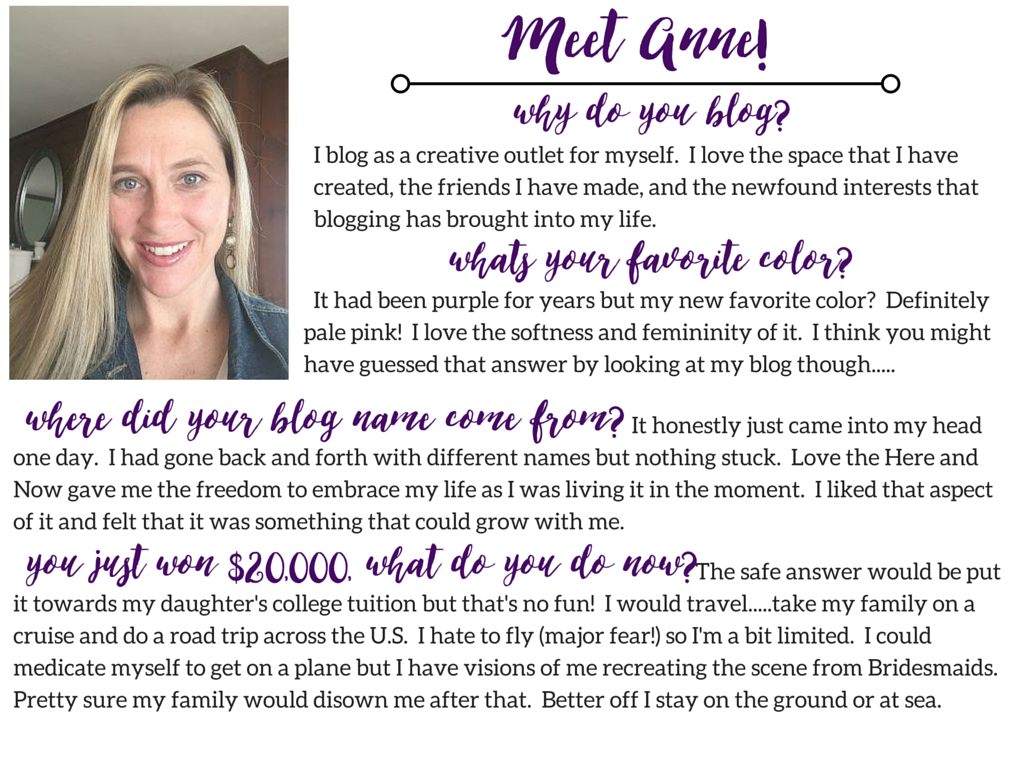 Blog     |     Facebook     |     Twitter     |     Instagram     |     Pinterest
Do you have blog friends that you are thankful for?