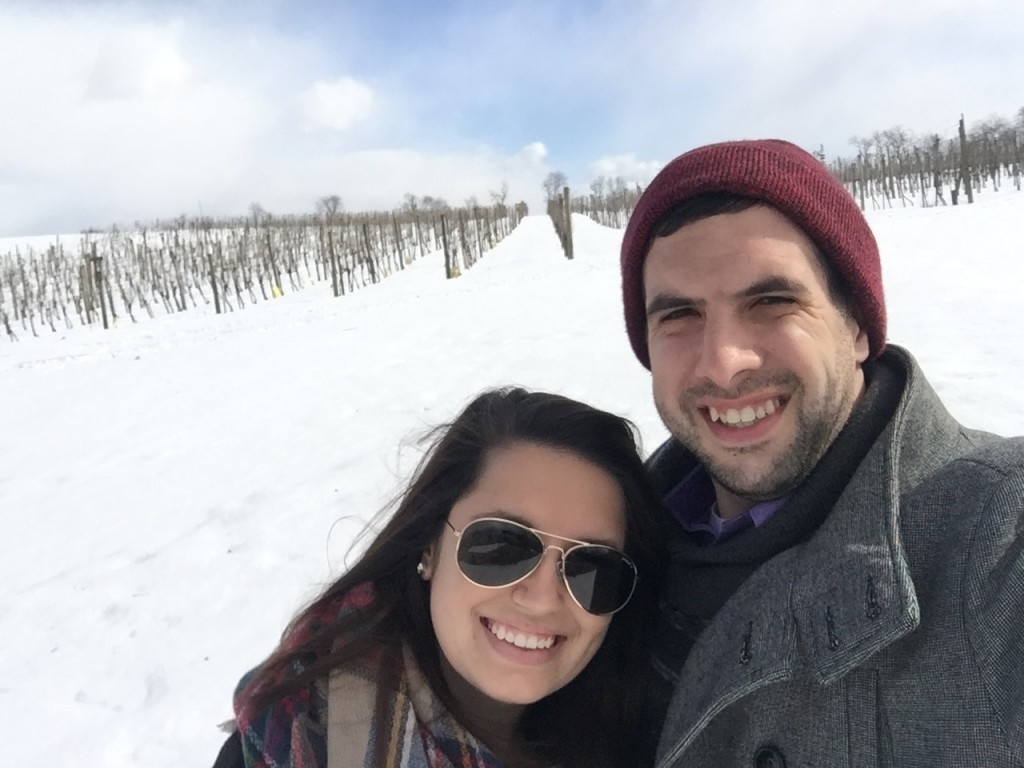 The Valentines Day surprise I had planned for Dave was a huge success! Last week I mentioned that this year, I decided to take over the plans for the holiday. Dave has done such an amazing job spoiling me over the last 3 years, and I wanted to do something special for him.
Several months ago I got an email about a Winery and Brewery tour in Frederick, Maryland, which is just over an hour away from us. With our trips to North Carolina, we have developed a new love for beer, and that only escalated when Megan's boyfriend, Chris, told Dave about the app untapped. He is constantly trying new beers now, so I figured this would be great. I booked the tour and didn't even give him a hint about what we were doing.
On the car ride there, we went through half of the questions I had put together. This was so much fun and our conversations were great. I love that we are still learning things about each other. I'm really glad that Dave enjoyed this, he even made sure that we finished the questions on our ride home the next day. Once we arrived to the pick-up spot in Frederick, Maryland, I told Dave what we were doing. He was really surprised and excited, then when I got out all of the food I had packed for us (bread, cheese, meats, etc) he was even more excited.
There were about 10 different couples on our tour and we all got onto the private shuttle and were off to our first winery. I couldn't believe we were the only ones to bring food with us, some of the other couples were saying we were the most experienced at wine and beer tastings, I couldn't believe it. Especially because they were all at least 20 years older. We had so much fun with them throughout the day!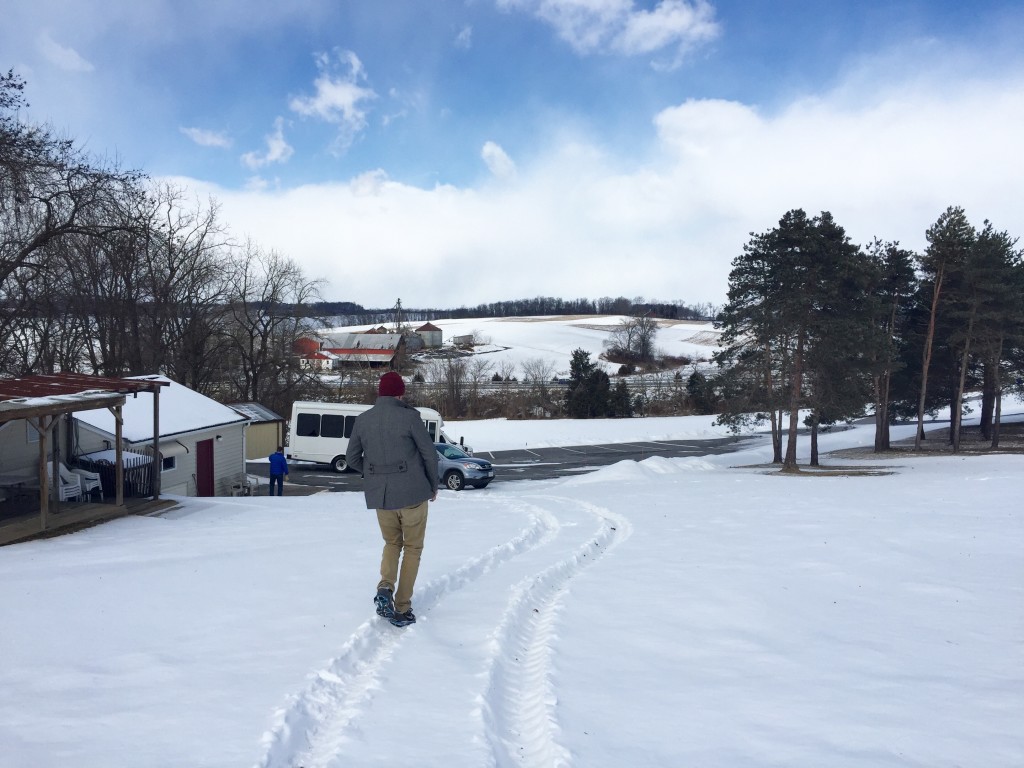 Our first stop was Loews Vineyards, where we started the day off with about 10 different wines to taste. The owner, Lois, was giving us the tour and telling us all about their process, as well as how the vineyard started. It is all family owned and operated, and even though they have had opportunities to grow larger, they wanted to keep their small business, small. She was the sweetest lady, and the wines were delicious!
After Loews, our next stop was Milkhouse Brewery. Milk house was at the top of a hill, which we almost passed because the driveway was snow covered. Thankfully, our shuttle made it up the hill. This is where the real party started. All of the beer is brewed right in the small building. There was an adorable outdoor area with a fire pit and blankets!! It was 6 degrees, so we opted to stay inside, but I would love to go back. Here we each had 9, 5 ounce samples of beer and the party really started. I'm a fruity beer lover, but Milkhouse had more darks than anything. Dave enjoyed it though!
We were then led to Linganore Winery and Brewery where we could have the best of both worlds! We started in the brewery with 6 different beers, and they were amazing! I loved almost all of them. Our guide told us about the raspberry cider they had just made and I was sold. Raspberry is my favorite flavor of beer or wine, and this cider did not disappoint. We may have bought a growler and a bottle. After the brewery, we headed into the winery, where they have over 30 different types of wine. Since we had already indulged in many drinks, we stuck with the sweet whites. We had 10 different samples, and ended up with even more raspberry wine. I just couldn't help myself!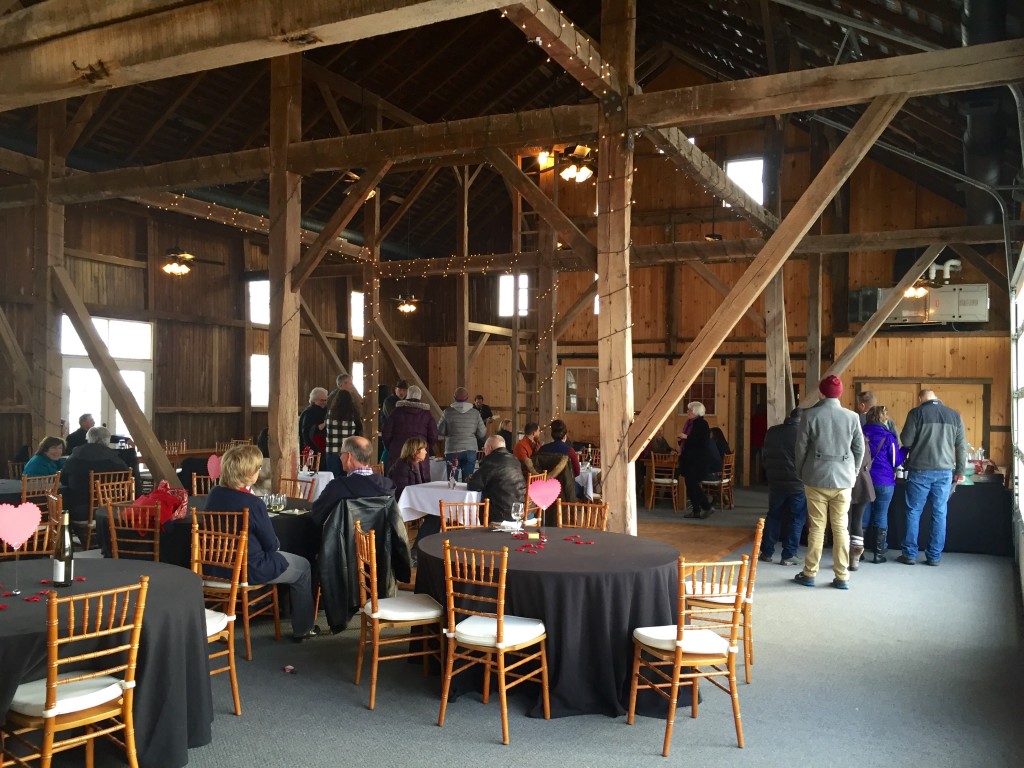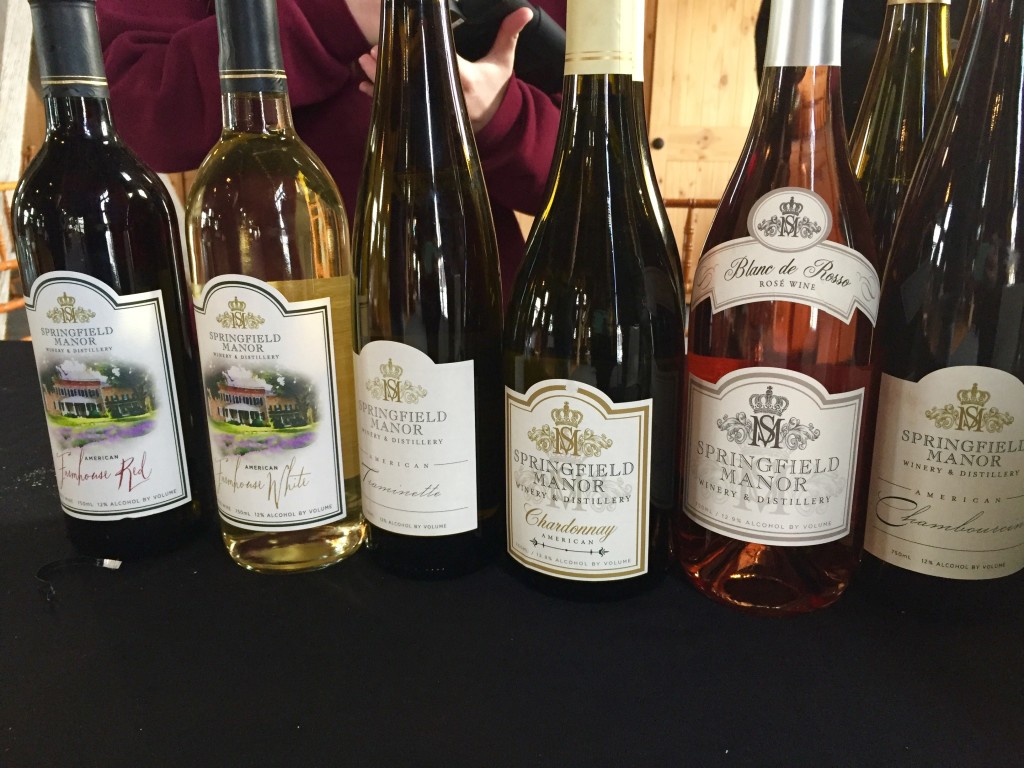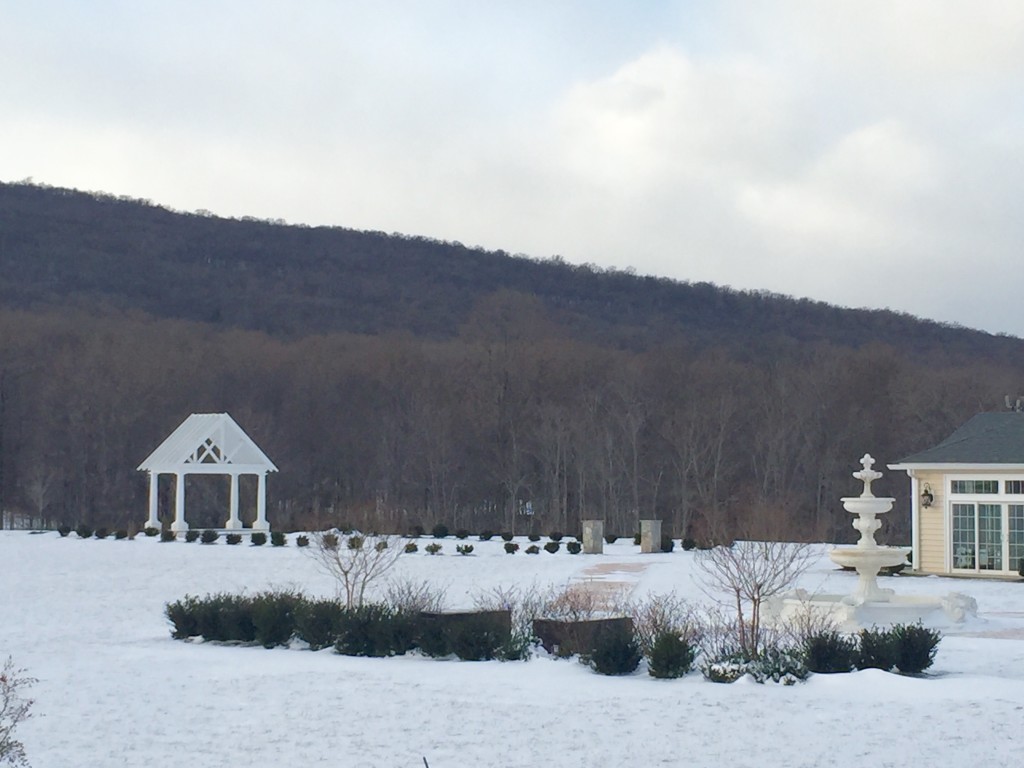 Our very last winery was my absolute favorite stop, but not specifically for the wine. Being a wedding planner, I am always on the lookout for venues and the Springfield Manor was beautiful! With mountains as the backdrop and an absolutely gorgeous house on the property, the heart eyes were fully present. It was an added bonus that the wine was delicious and we had an hour to listen to the live band. We ordered some glasses of wine, a loaf of bread and the most amazing herb cheese spread I have ever had and enjoyed the end of our afternoon.
I was sad to see the tour end, but we had the most perfect day. I'm so happy we were able to experience another part of Maryland and explore more wineries and breweries. Most of all, I'm thankful for another holiday with Dave and that he loved his surprise.
Have you ever done a winery or brewery tour?