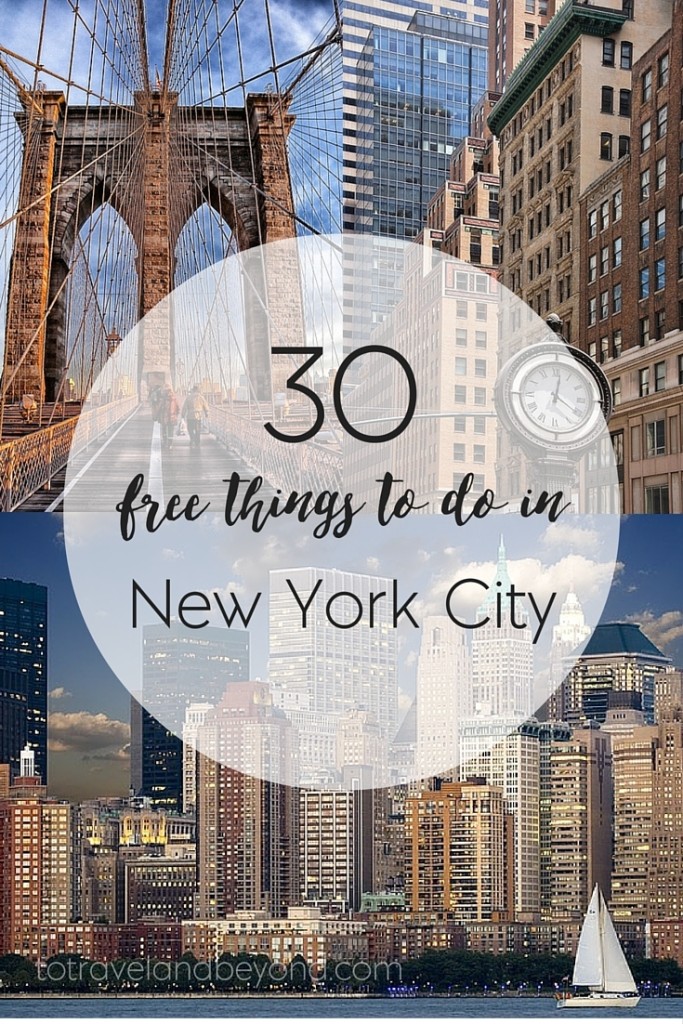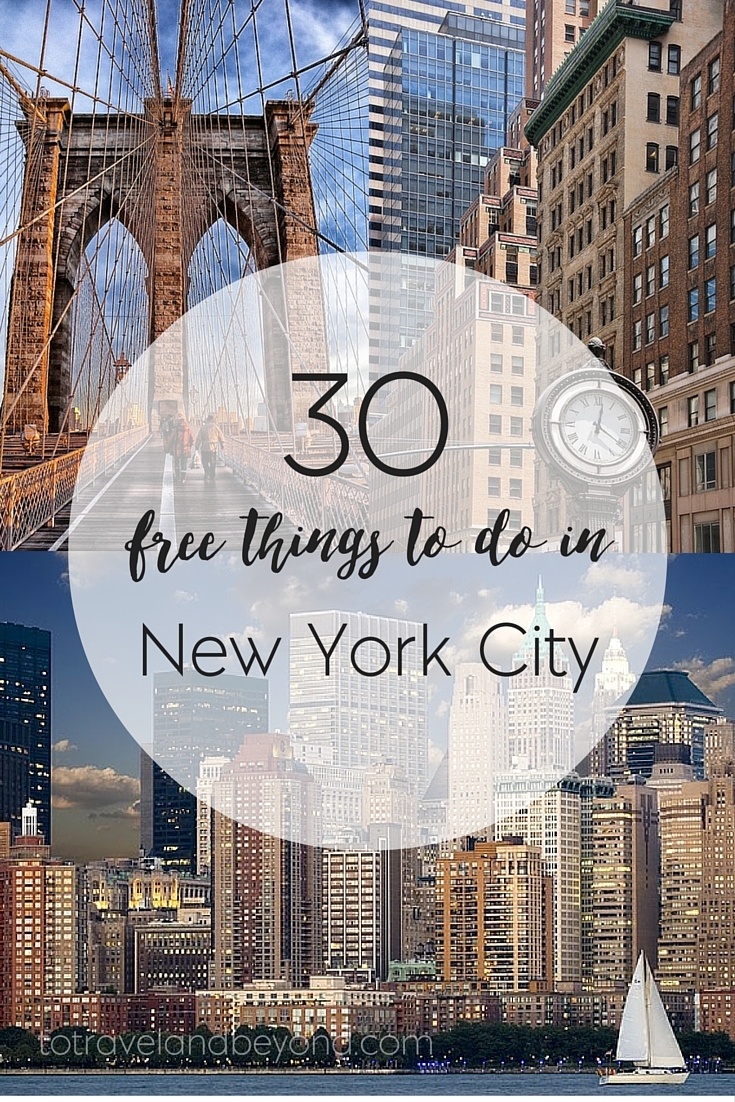 New York City is a jungle of it's own, and absolute somewhere that everyone should see in their lifetime. Being only a few hours away from New York City has it's perks, especially if you are looking for an inexpensive day trip or weekend getaway. While you have to be savvy about where you go, what you eat, and how you get there, it can easily be a cost effective getaway. Hotels can be expensive, but New York is a great place to look at other options, like Airbnb. As long as you take the time to plan out your adventures, you will have the time of your life!
This is where free activities come to play, and this city has tons of them! Just walking around the city itself is an experience and would make the trip worth while. However, if you want to do some other things while you are there, this list of 30 free things to do, may be just the solution.
if you like fee things, check out these posts on how to fly for free and how to stay in hotels for free
New York Public Library. This is such a beautiful place, even just from the outside. It is free to enter and wander around, but you can also sign up for a free tour. Be sure to check out which exhibits will be on display when you arrive. Located on 5th Ave at 42nd Street
Staten Island Ferry. This ferry runs 24/7 with service every 15-20 minutes on weekdays, and 30-60 minutes on the weekends. This free ferry ride is a great way to see a panoramic view of Manhattan and the Statue of Liberty. Once you arrive in Staten Island, you can either stay a while or walk around to the other side and hop right back onto the ferry. It's best to avoid the morning or afternoon rush hour and head there around 2pm. The ferry travels between St. George Terminal (in Staten Island) and Whitehall Terminal (in Manhattan)
Walk the Brooklyn Bridge. You can walk across the bridge for free anytime, but the best way to experience the bridge is to follow this guide by Free Tours on Foot. They give you the lay of the land when it comes to seeing everything and getting the whole experience.
The High Line. A old railroad turned walking path through the city. The High Line is the perfect place to escape the busy roads of New York, stroll through the city from the outside and take it all in. In total, it is almost 2 miles long and full of character. You will also find overpasses above roads to give an even more unique view of the city. The walkway runs from Gansevoort Street in the Meatpacking District to W 34th street around both street. 
Canal Street. The best place to buy knock-offs (if your into that sort of thing, and believe me, my 18 year old self was a HUGE fan). Now you may be thinking that this doesn't belong on a list of free things, and honestly, you don't need to buy anything to make this a worth while trip. I enjoy walking around, people watching and browsing the shops along the way to the next place on this list…
China Town. Is it just me, or does anyone else try to go to every China Town in a new city? I love browsing the markets and seeing what trinkets each shop is selling.
Visit the apartment building from Friends! If you ever watched Friends, you can see the building they used for the exterior shots of the building the "Friends" were have said to live in. Located at the intersection of Grove and Bedford St. in Greenwich Village.
Fashion Institute of Technology. The museum is free to enter, and has rotating exhibits as well as a permanent collection. The permanent exhibit includes fashions from the 18th century up until today. Located at 227 W 27th Street
One World Trade Center, or Freedom Tower. The area around Freedom Tower has been transformed into a memorial for all of those affected during 9/11, this area is called Memorial Plaza and is free to explore. You can get a guided tour of the Tower and memorial for $15.
Bryant Park. This park is full of beauty with flowers and trees, right in the middle of the city. You can have a picnic on the green, or stop in one of the cafes. There are often free concerts or film showings, depending on when you visit. I love this park because it is a small quaint area in the middle of the madness, and not as large as Central Park. Located between 40th and 42nd Streets in Midtown
Grand Central Station. The hustle and bustle of the city comes alive in Grand Central Station. The beauty and design of this building is incredible to me, and it's worth a visit! Also a great place to people watch. Located at 

 

89 E 42nd Street

Farmers Markets. This one will depend highly on when you go, but New York has all the farmers markets you heart would desire, for all different kinds of things! They are free to browse and most of them have samples! Check out this list to find a market that sounds good to you!
Love Sculpture. There are a few of these all over the United States, they are all created by Robert Indiana to bring attention to pop art. There is a special place in my heart for the one in New York City. I have many pictures standing with this sculpture and still love to find it every time I visit. Located at 6th Avenue and W 55th street
Downtown Boathouse. You can rent a Kayak for free and explore the Hudson River. Kayaking is available mid-May until mid-October. The Kayaks can be launched from Pier 26, 96 and 72nd Street.
Brooklyn Botanical Garden. There is normally a fee to enter the gardens, but you can get free entrance on Tuesday and Saturday. Entrances at 150 Eastern Parkway & 455 Flatbush Avenue & 990 Washington Avenue
Fifth Avenue. There is no better place to window shop! I love checking out the displays at the high-end stores that I will likely never buy from. Although, it is fun to walk around the inside of Tiffany's. You will also find stores like the Apple cube that is open 24/7.
Central Park. The one and only. There is no way this beautiful park could be left off of any list about New York City. This park is a mile and a half long, full of different landscapes, a skating rink, ponds, lakes, babbling brooks, and buggies. You will always see families picnicking, others people watching, and maybe even a few celebrities.
Chelsea Market. There are several things you will find in Chelsea Market, there are office buildings and production companies, but also shopping and delicious cafes. A beautiful market in all of its beauty. Located at 75 9th Ave
St. Patricks Cathedral. Once you see this cathedral, it speaks for itself. The beautiful, neo-gothic architecture, is picture perfect and full of history. Most of the time, you are free to walk through, but you can also join a free guided tour.
MoMA. The Museum of Modern Art is always worth checking out, especially on Fridays from 4pm-8pm when admission is free. The exhibits rotate for the most part, and there is also something to see. Located at 11 W 53 Street
Tour The Boroughs and The Districts. Free Tours By Foot gives plenty of options when it comes to touring the city. You can take a tour of Soho, Little Italy, or all of Lower Manhattan.
Brooklyn Brewery Tour. You can take a free tour on Saturday and even have some samplings from this iconic brewery.
Rockefeller Center. Besides just walking around this iconic area of the city, you can grab a free map from the lobby to take a self-guided tour and find out more information. If you wanted to splurge a little, the top of the rock offers an amazing view. Located at 5 Rockefeller Plaza
Show Tickets. Most of the shows filmed in New York offer free tickets, you just have to pay attention to when they go onside. This website will give you more information about what shows release tickets when, and how you can get your hands on a few!
Macy's. I may be biased towards this one, but I absolutely love the Macy's store in New York City. Standing for over 110 years sure does capture the beauty of architecture from another age. From the inside out, this location is beautiful. I even love the food from the cafeteria. Located at 151 W 34th St
Chelsea Art Galleries. Between 10th and 11th Avenue in Chelsea, you will find a ton of art galleries with their doors open to anyone that would like to take in the beautiful art work. If you're lucky, they will even have some wine and cheese.
Battery Park. At the very southern tip of Manhattan you will find this beautiful park looking over the New York harbor. This is the perfect area to relax and take in the nautical view, among the hustle and bustle of the city.
East River Tours. While this isn't free, for only $4 you can take a tour of New York from along the water. Starting at 34th Street in Midtown and making 9 stops along the way to Governor Island, this might be the best $4 you spend all day.
Bronx Zoo. Pay what you wish on Wednesdays. Located at 2300 Southern Blvd in the Bronx
Times Square. This is where you can stand in the center and see it all. The huge stores, the location where TRL was filmed, the mega, mega screens, and even the New Years ball. Hang out a little bit and see if you can get into one of the mega screens yourself!
Have you ever been to New York City?