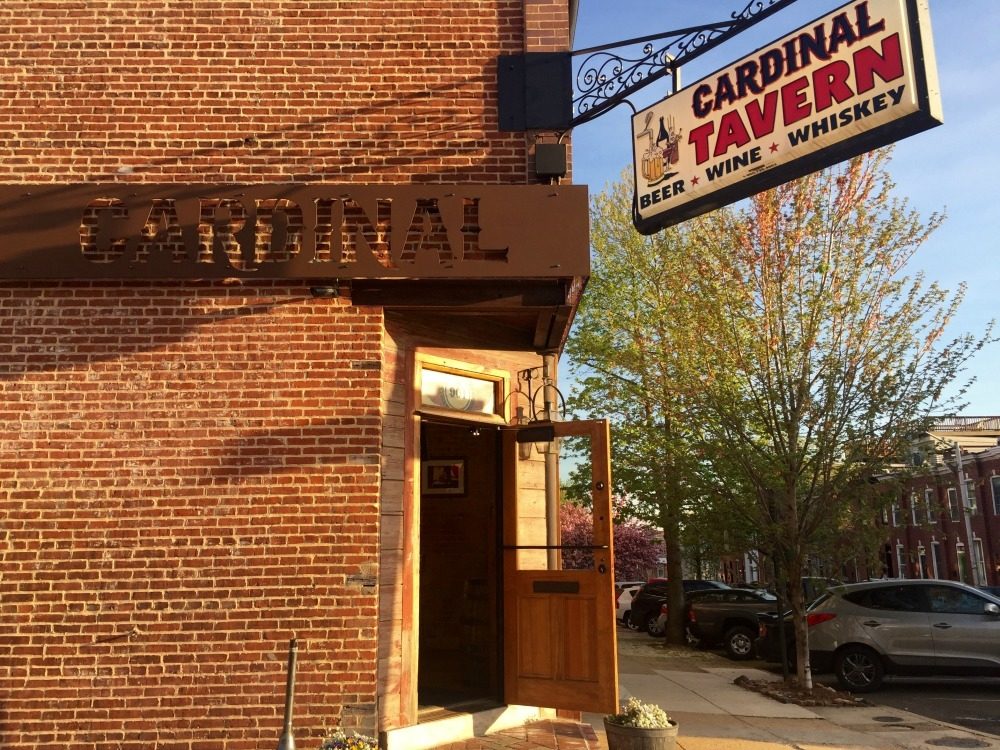 Now that summer and warmer weather are finally starting to arrive in Baltimore, it's that time of year when we adventure into the city after work and find some new places to eat in Baltimore. There is just something about sunshine and beautiful weather that intrigues me to stay in the city for dinner and enjoy the surroundings. Spring and summer are the perfect times to experience what Baltimore has to offer, especially restaurant wise.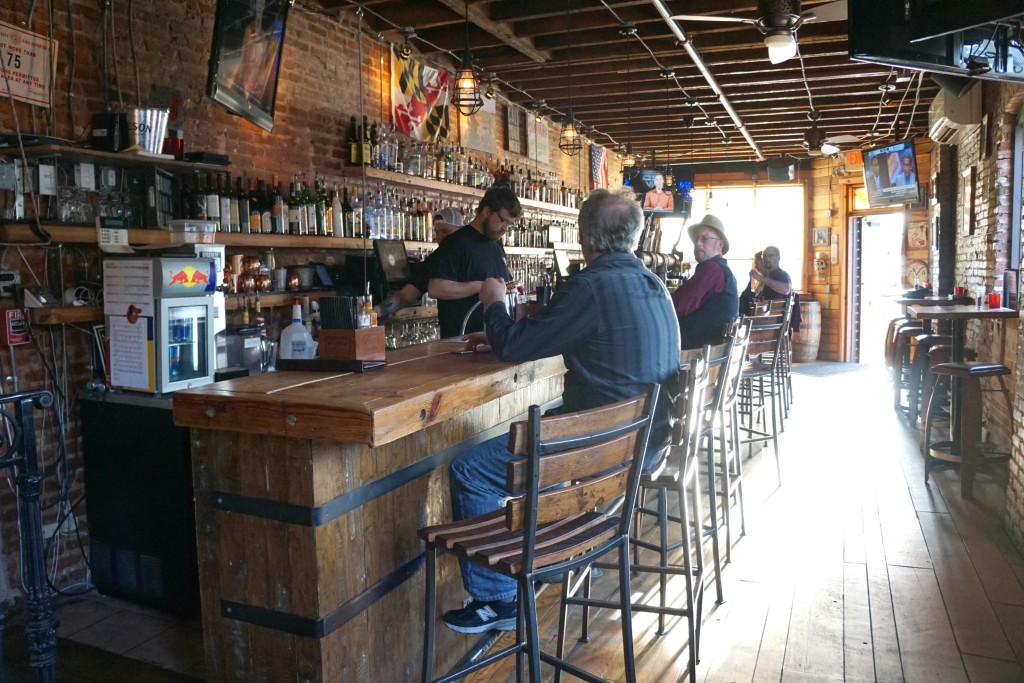 A few weeks ago, on a perfect warm evening, I joined Megan from Soup of the Day to have dinner at the Cardinal Tavern. There was an outdoor dining area, but we opted for inside right by a window instead, which I think was the perfect choice. I love the style of the Cardinal Tavern, this was the first thing I noticed. Everything looked rustic but also modern, the bar itself was made of all wood and it really gave an authentic tavern vibe.
Once we were seated, we started with the cranberry, walnut brussel sprouts, which were incredible! The serving size was quite large and the two of us were only able to finish half.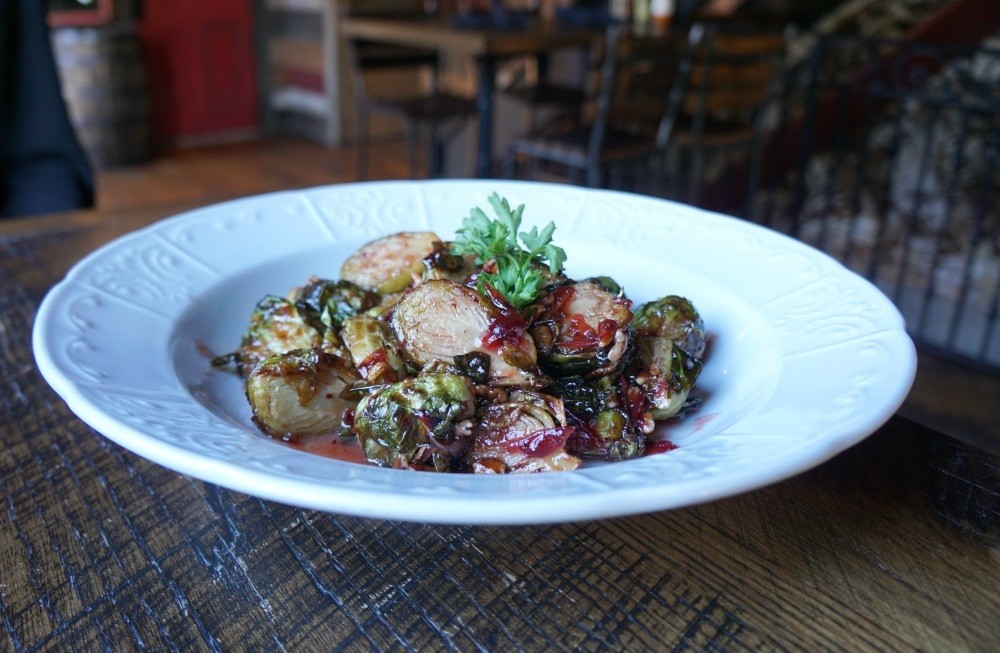 For dinner I got the Seafood Jambalaya because I am still on a creole kick from our trip to New Orleans. The waiter also recommended it, and I can see why! This portion was also large enough to have some for lunch the next day! Megan got the Fried Chicken Sandwich with smashed potatoes that made my mouth water.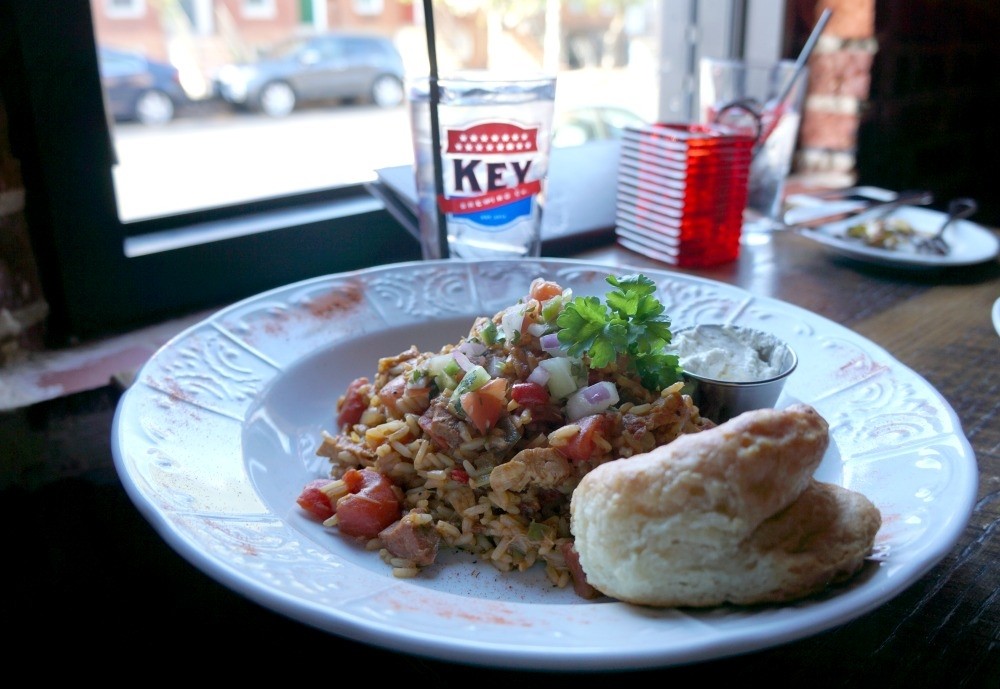 Between dinner and dessert, Chef Steven came down to chat with us about the restaurant, the food scene in Baltimore, and other happenings around the area. He was so kind and incredibly passionate about bringing the food culture to Baltimore and showing the world that we are a forced to be reckoned with.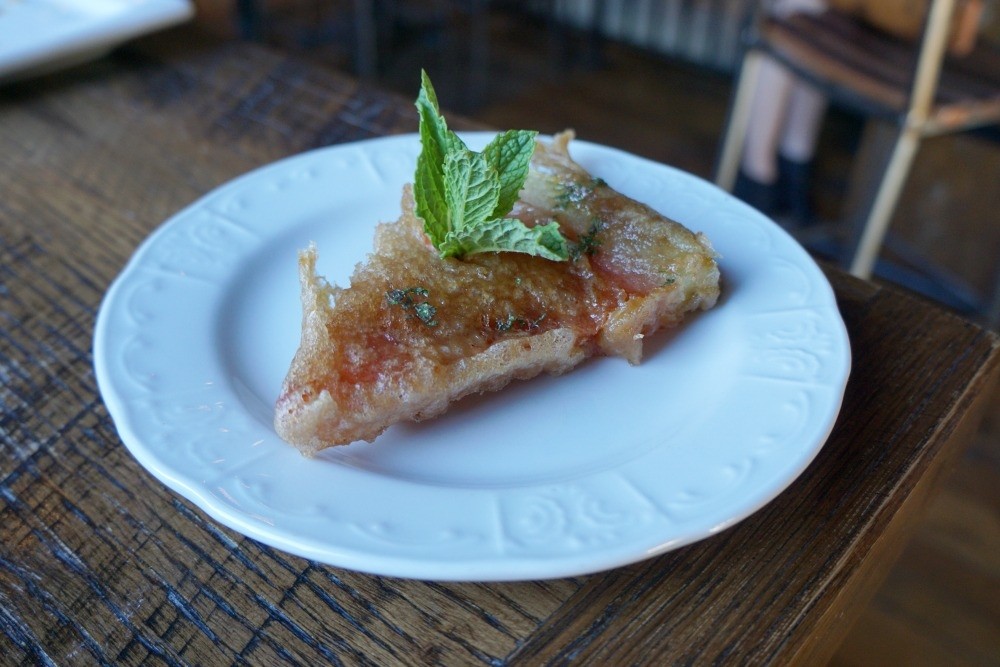 For dessert he sent us friend watermelon with a honey glaze and it was AWESOME! This is a new addition to their spring/summer menu that is now launching, and I recommend it on a perfect warm afternoon.
We had such a nice time at the cardinal Tavern and I can't wait to get back! What is your favorite place to eat in Baltimore?
*we received a complimentary meal in exchange for a review but all opinions are my own