Oh, Disney World. You are simply one of a kind. There may be other theme parks in the world but no other will ever compare the the experience Disney provides. Especially when staying on a Disney property. When we decided to go to Disney, we knew that the amount of money we were spending would only be worth it if we had the entire experience. Fully emerging ourselves in mouse ears, cast members and beautiful scenery. To get this feeling, we knew we needed to stay at a Disney resort.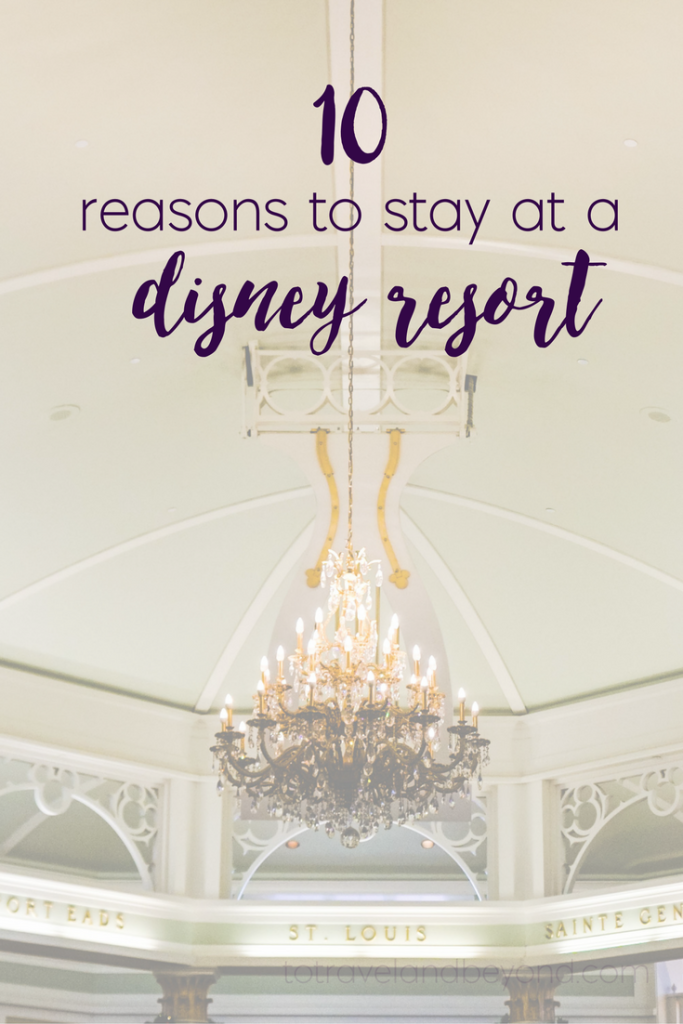 Disney has 25 + resorts to chose from in Orlando. Choosing only one is tough. You can compare price points, location, what they offer, style, family friendly-ness (though they all are) and amenities and still not be able to really choose one. After a ton of research we ended up going deciding to stay at a Disney resort in the mid-level range, that was one of the closest locations to Hollywood Studios & Epcot. Our stay at Port Orleans Riverside was amazing and I wish we would have been able to take more advantage of the amenities, but even though we didn't it was a million times worth it.
If you are planning a trip to Disney and need a little convincing on why you should stay at a disney resort, I hope I can persuade you with these pieces of information.
1- Transportation is included. Renting a car, paying for parking, sitting in traffic, etc. is miserable when you think about the time and money you are already spending on a trip. All Disney resorts include park & Disney Springs transportation plus airport transportation. Depending on where you stay you could either be on the monorail, bus or even a boat.
2- Baggage handling. When you arrive at the airport, simply board the Magic Express and your bags will be in your room waiting when you check-in. As long as you download and tag your bags before checking them at your home airport, Disney will handle the rest. This allowed us a much faster arrival process- especially since we were heading straight to the park.
3- The Disney theme follows you all the way to bed. The overall experience of being in Disney never leaves. Disney properties are built to make you feel like you are constantly in a Disney bubble. There are beautifully trimmed trees, hidden Mickeys, colorful buildings, a beautiful lobby and a Disney gift shop all waiting for you at a Disney resort, just like inside on of their parks. The rooms are all themed as well which was an extra added piece of excitement for all of us.
4- Food Courts. To still continue the Disney theme each resort has a food court that goes along with the resort. We had a bar, restaurant and food court offering up southern cuisine as well as simple breakfast items. It looked like a log cabin on the inside.
5- MAGIC BANDS. I can not get over how seamless these bands are. They become your room key, park ticket, Fast Pass and credit card, are all on your wrist at all times. Talk about convenience! You also get to pick a color band, get a decorated one or even get a custom band made.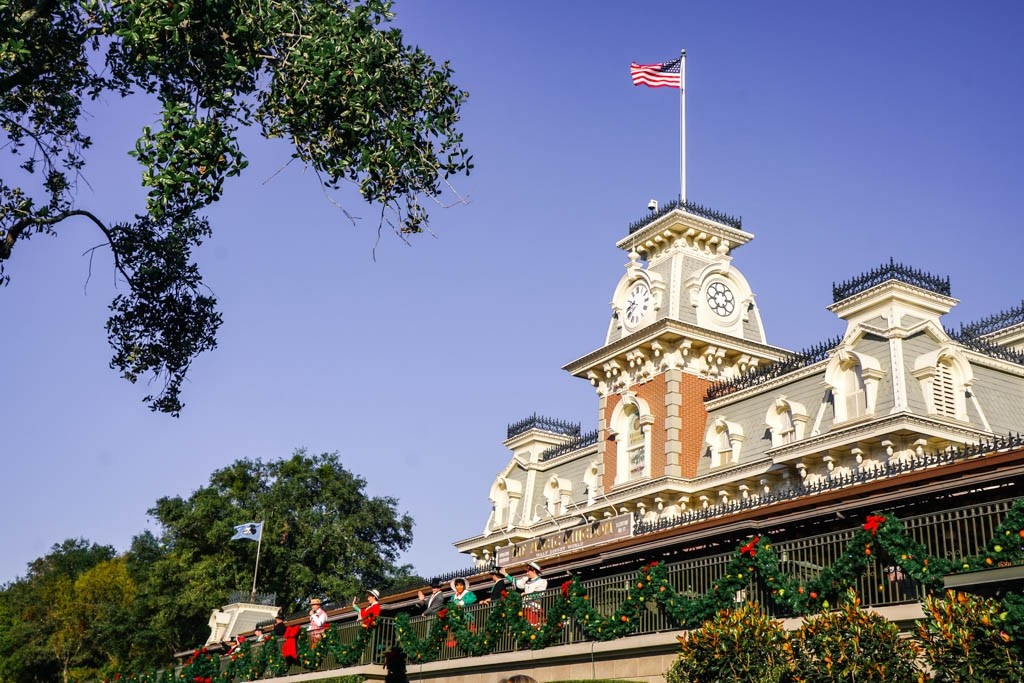 6- Extra Magic Hours. This is the best thing ever. Staying on property gets you extra hours in the park. This could be before the park opens to the public or after the park closes to the public, either way it works out! We ended up with 2 extra hours in Hollywood Studios after they closed, 1 extra hour in Epcot, 1 extra hour in Magic Kingdom and 1 extra hour in Animal Kingdom. The number of hours and times change based on when you are there- so be sure to check this out!
7- Earlier reservations. The Fast Pass & restaurant reservations open up a certain number of days before your vacation begins, but when staying at a Disney Property you get access 30 days before everyone else!
8- Purchases. When you are shopping inside the parks or at Disney Springs you can have all purchases taken directly to your room. Simply fill out a paper explaining where you are staying, your number number, etc. and your package will show up the next day (or the day after that). This was awesome for purchases we made throughout the day and didn't want to carry around.
9- Check-in. I had filled out our check-in documents far in advance so when we arrived I didn't need to do anything. I simply got a message around 11:30 am that our room was ready, what our room number was and that our bags had been dropped off. All we needed to do was head to the resort and use our magic band to let us into the room.
10- The Magic. This might not seem like a legit reason, but come on, can you imaged LIVING in Disney? Staying on their properties makes you feel like you are. This is more about the feeling rather than all of the physical reasons, but just as important. The entire experience is 10x better when you never leave the Disney vibe during your entire vacation.
I will be sharing an in-depth review of Port Orleans Riverside next week. We loved our stay and I would definitely go back!
Have you ever stayed on a Disney resort property? Are you thinking about making your next stay at a Disney resort?
ps. have you watched the Disney vlog?