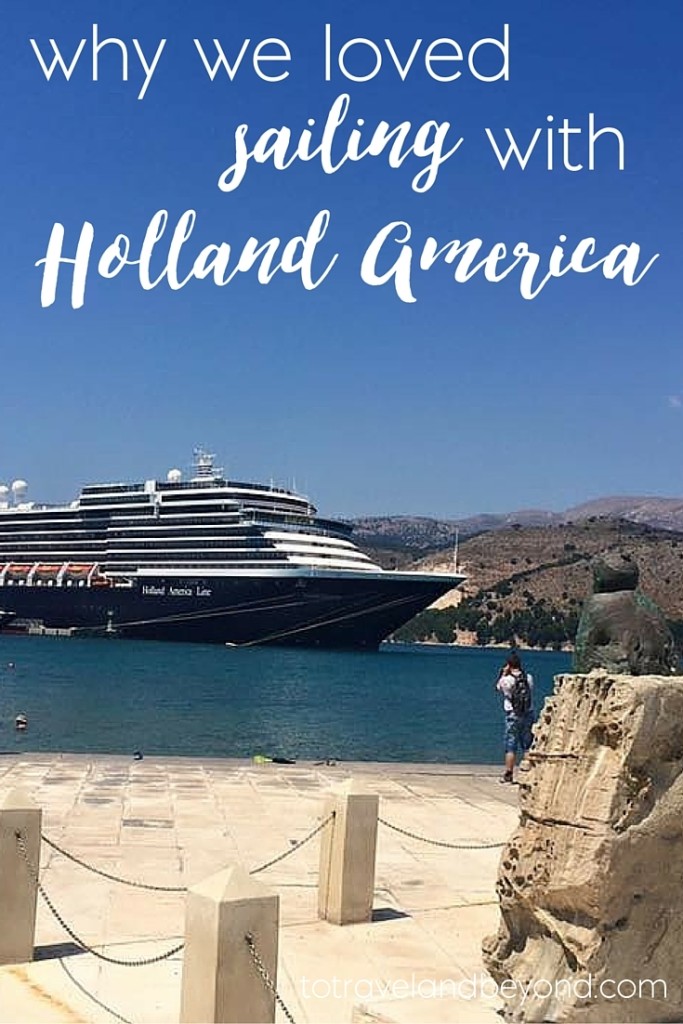 Next week marks one year since we left for our honeymoon, and now that I am finished with all of the location overviews, I want to share some more about the transportation between places- the cruise ship! When we first started talking about our honeymoon, I don't think a cruise ship was the first thing to come to mind, but we knew we needed to get back to Europe!
I actually was inspired by another bloggers European adventure to look into cruise destinations, and when I became a little overwhelmed between planning our wedding, planning other weddings, and our honeymoon, I knew we needed to contact our travel agent. I called her and explained what we were hoping for, then she had us come over and get some books from her with better descriptions of our options.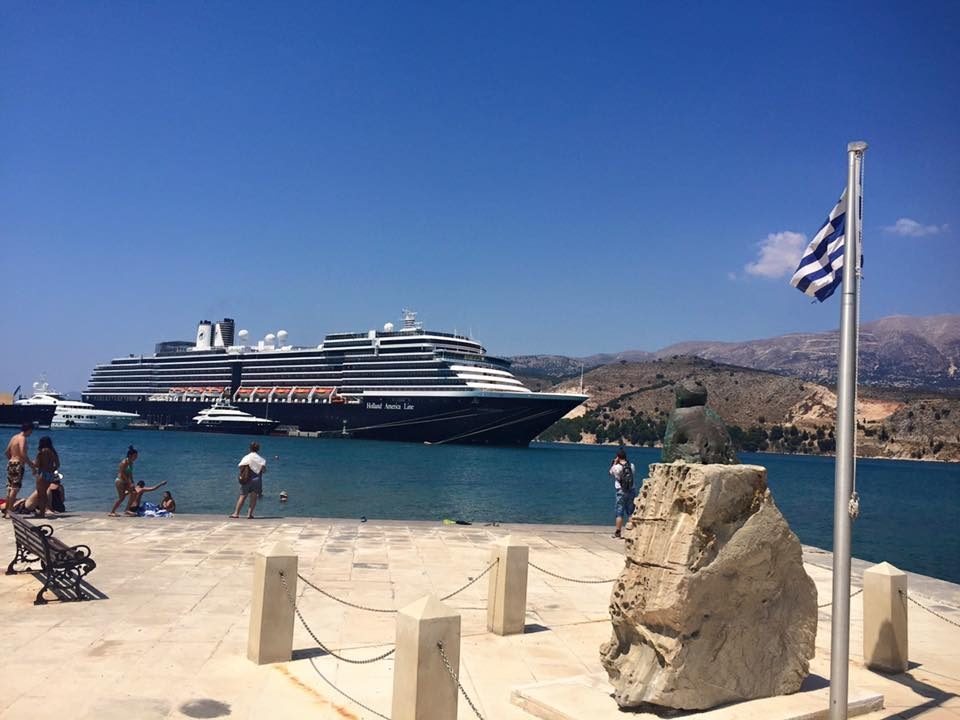 We went through the books, picked our top destinations, and asked her to send us final options. I believe we had 3 final options to chose from, and quickly decided on the Holland America ship leaving on July 8th. We would be on the ship for a total of 12 days, and in Europe for a total of 16- this was perfect.
She informed us that Holland America cruises are more geared toward an older audience, but would still be fun and include things we would enjoy. At first this was a problem for us, but then when we really looked at the options, a more laid back honeymoon, especially for so long, is exactly what we needed. When we arrived to the ship, we could easily see the age difference between ourselves and 75% of the other guests. Most seemed to be about 45+, but this didn't bother us one bit. At this point we really wanted to relax and not be on a ship with 2,000+ party animals.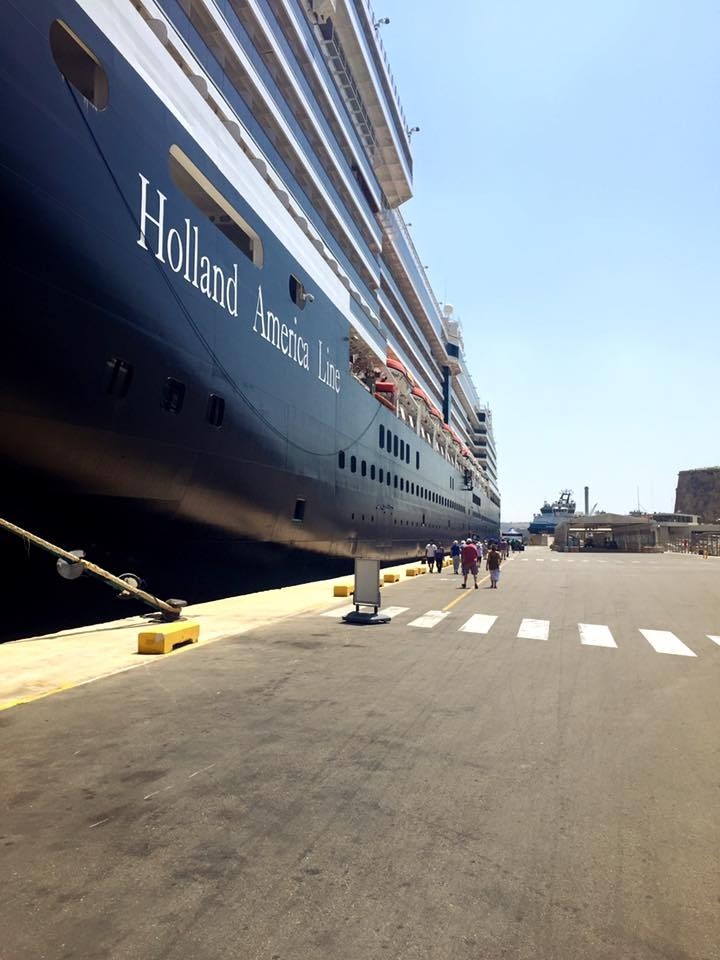 We quickly realized that we made the perfect decision because the other guests were incredibly sweet and just looking to see and experience new places, just like us. The first night sticks out to me because we had dinner with 3 other couples, a mix of Canadian, British and Australian, and they were all so happy for us and excited to share in the experience of our first dinner on our honeymoon. Dave and I are both talkers, we talk to people in elevators, sitting on a park bench, etc. so this made us feel really comfortable. It's not as often that other people our age are willing to chat with strangers for an entire 1.5 hour 5 course dinner. Throughout the cruise we would run into the guests we had dinner with, and others we met from other nights and it was nice to chat about what we did that day and share similar stories.
Another huge positive to Holland America is the staff. I heard mixed reviews about staff from other cruise lines (this was my first cruise- so I don't have first hand experience) that weren't as friendly and made it seem like helping you really was their job. I found our experience to be the total opposite on this ship. Each and every staff member we encountered was 110% happy to help us. There was one waiter that we requested again and again because he was so kind and always asked how our day was going, the entertainment staff was a blast and we ran into them all over the place, and the cleaning crew was hilarious. We were always greeted by Mr & Mrs Volpe (even after we said Macy & Dave was fine), received complimentary alcohol in our refrigerator, and several "late night snacks" to our room. The only exception to this is the bartender that didn't want to serve me the complimentary champagne because I looked under 21…cool.
Overall I am scared to try another cruise line because Holland America was top notch and so perfect. I have several other posts lined up to go into more detail about this amazing company, I hoe you enjoy them!