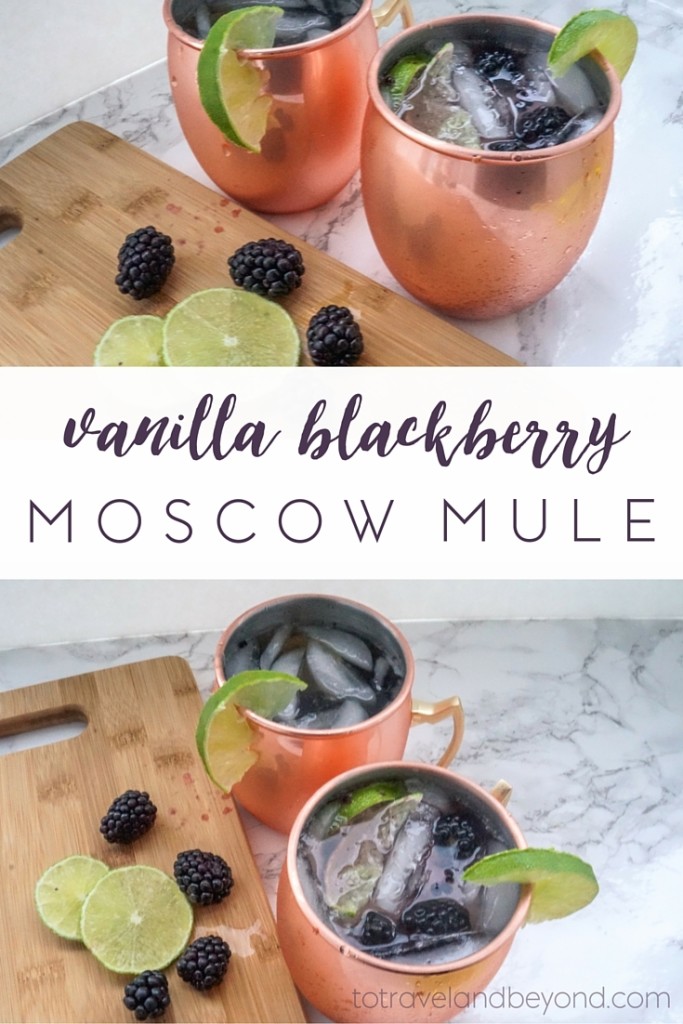 It's Fri-YAY! That means the workweek is finally over and it's time to indulge in fun, friends and adult beverages. When the weekend arrives I love to try a new cocktail, catch up on my TV shows from the week (#adultstatus) and most likely I will even go to bed early. Living on the edge, right? Well this delicious twist on a Moscow Mule makes the adult life even better.
As a part of my 101 in 1001 list, I wanted to come up with 3 cocktails and see how they turned out. I figured it was time to start working on that (since the next #my101in1001 check-in is August 15th!) and why not try something different with my favorite beverage, a Moscow Mule! I originally planned on making this with raspberries, but the grocery store was out, so I bought blackberries instead. I also went without the mint, since I was adding so many other flavors. This vanilla blackberry Moscow Mule was the perfect thirst quencher!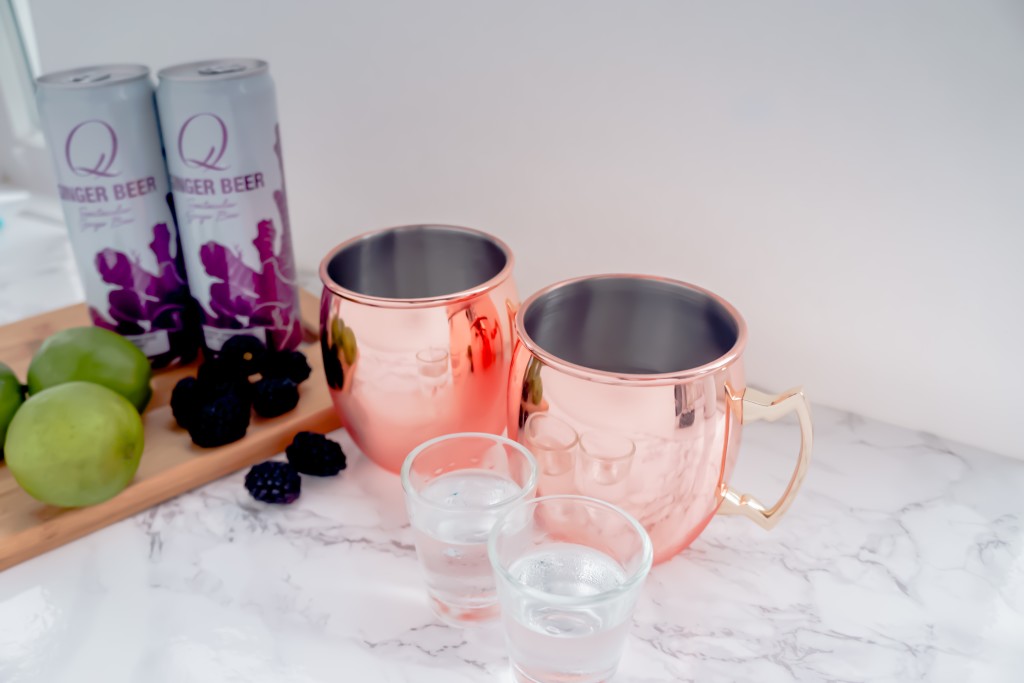 I have to admit, I was super nervous that I wasted precious ginger beer on this because it sounded so odd, but it was AMAZING. I might even start carrying some vanilla extract with me to the bar. It was that good.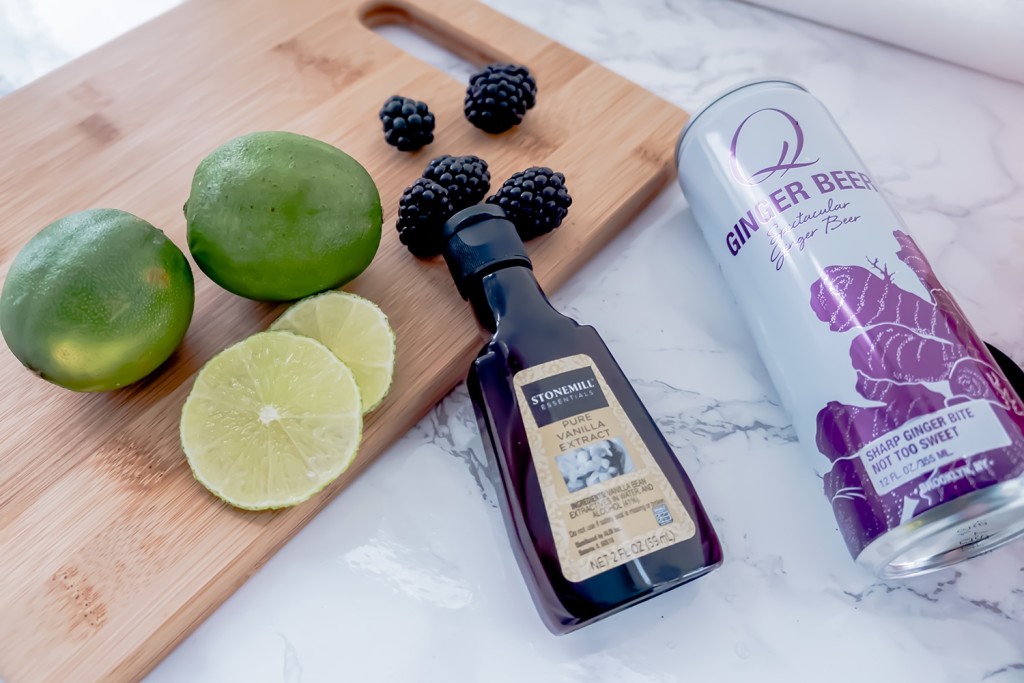 Yields 2 servings, because who likes to drink alone?
Ingredients:
1/2 cup blackberries
3 oz of vodka (more or less depending on preference)
2 limes. Save a slice for garnish and mix slices in with the drink
12 oz ginger beer
ice
2 teaspoons vanilla extract
& 2 copper mugs
Instructions:
Muddle the blackberries in a separate cup. Once they are muddled to your preference, divide between the mugs.
Pour the vodka over ice into the container that you muddled the blackberries in and stir. Divide the vodka between the two mugs
Cut one lime in half, and cut the other into slices. Squeeze half of 1 lime into each mug, and add the additional slices to the mug
Add 6 oz of ginger beer to each mug
Add 1 teaspoon of vanilla extract to each mug
Stir
Serve with a straw and a garnish of lime.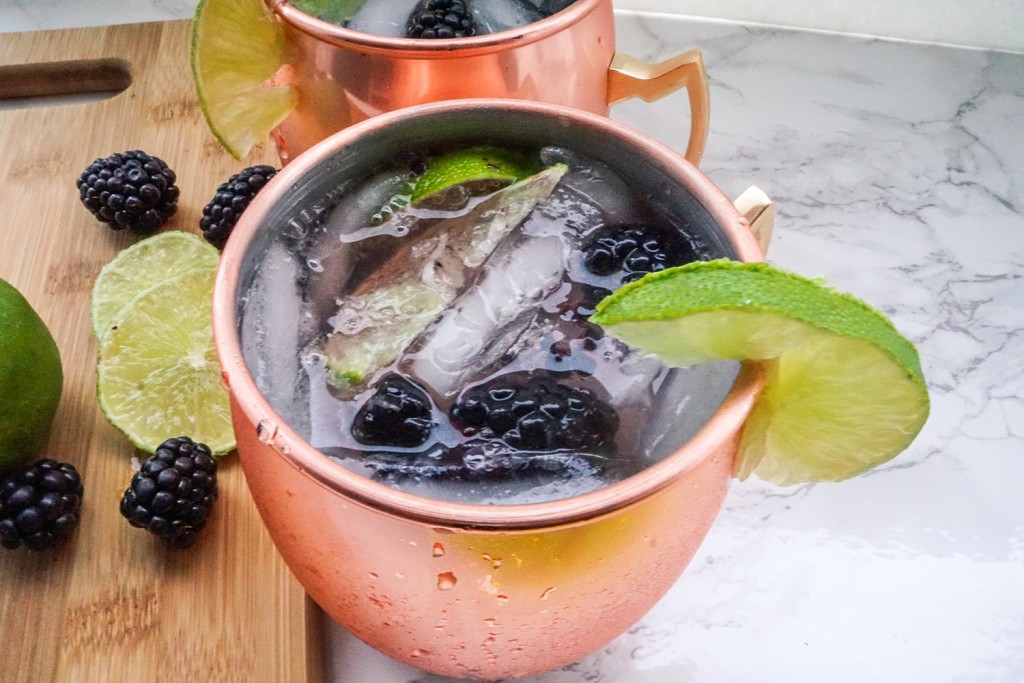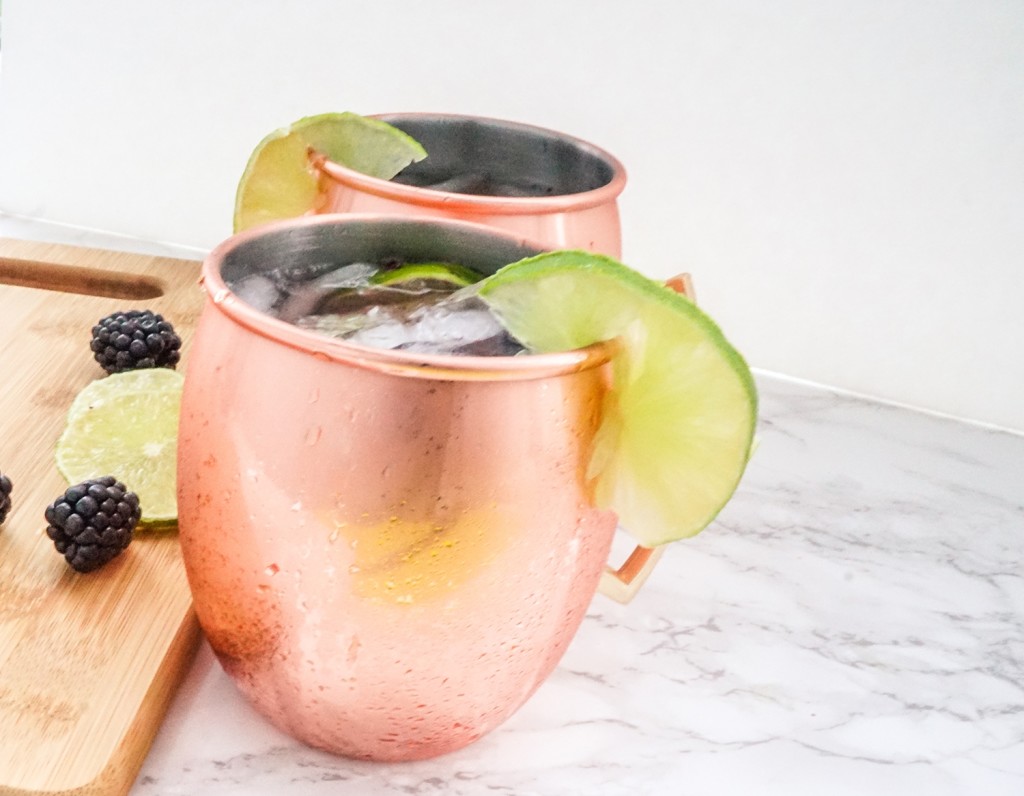 Keep in mind, I love vanilla flavoring already, which maybe why I enjoy this cocktail so much.
Let me know if you give this vanilla blackberry Moscow Mule a try!
What is your favorite adult beverage?