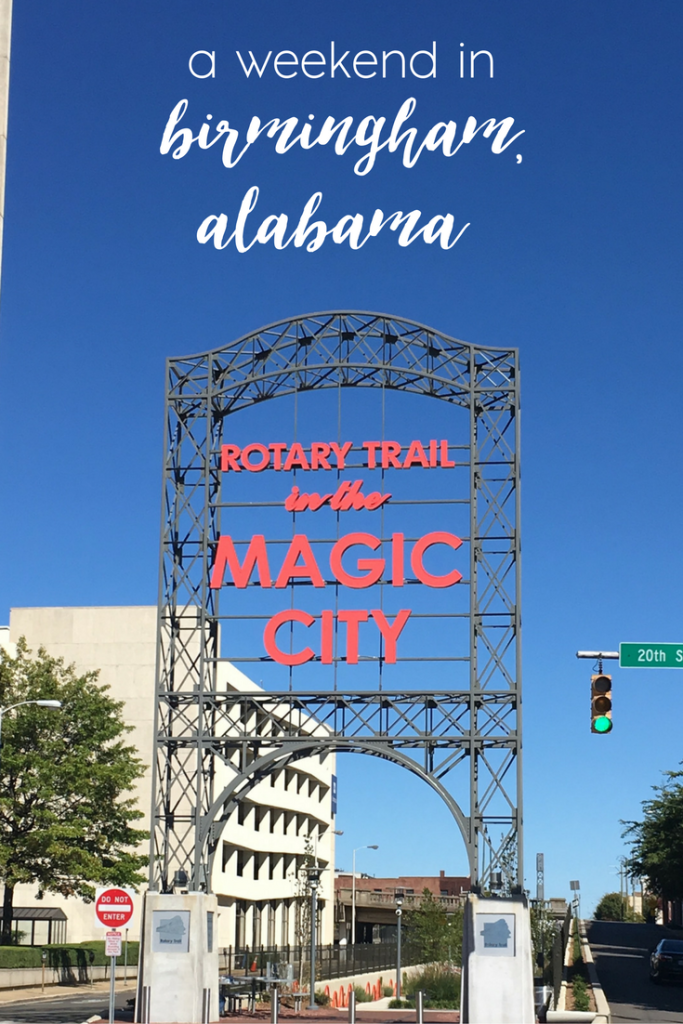 My travel recaps are months behind, but in the next few months of less travel (and less overwhelm) I am excited to think back to the great adventures of 2016 and reflect on everything we did. Our weekend trip for October was to Birmingham, Alabama. I accidentally planned this trip for the same weekend as a huge race in Talledega and a college game day game at University of Alabama- whoops! This meant sold out hotels and packed restaurants. Thankfully, I had some other things planned.
This trip was a slower trip compared to others we have taken this year, and we still managed to see some very cool sights. As soon as our plan landed we were off for the Birmingham Botanical Gardens. Being the middle of October, I was wondering how in bloom things would be…then I realized we are in the South. Everything was still beautiful, and we even saw Santa!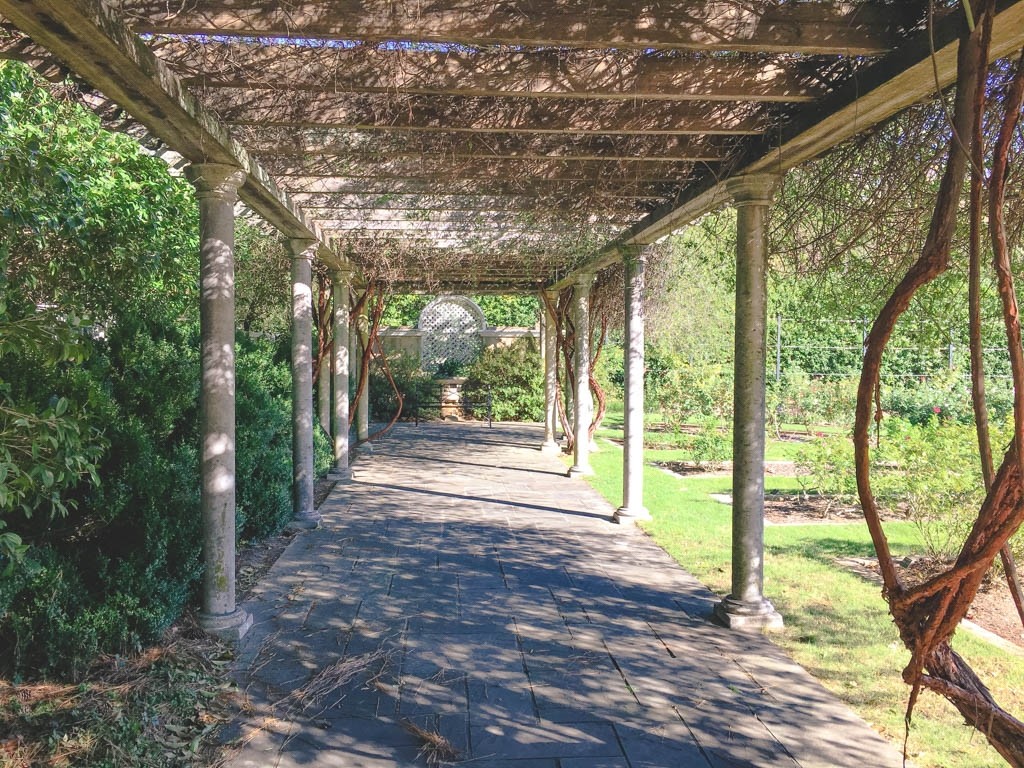 We spent a few hours driving around and sampling drinks at various areas of Mountain Brook. Talk about incredibly beautiful houses! It was fun driving around and daydreaming of having a house like that someday. We ended up at the Railroad park with a coffee in hand as we strolled around the grassy area. We attempted to rent bikes but all of the machines were broken.
Before we began our hiking adventure, we stopped for a free tour of the Sloss Furnace. This place was the reason for Birmingham's success and is a huge part of their history. We watched a quick video and then wandered around for over an hour. The condition of the furnace is amazing for all the work that had happened there. It was also decorated for their haunted house and was quite terrifying even during the day.
After our tour, it was time for a hike (but after a quick stop at none other than Target) I had read about a few great hiking locations and settled on Ruffler Mountain because of the skyline view and perfect sunset. It was a fairly easy and nice hike, with good walking trails and just the right amount of people to remind you that you are near a city but still feel secluded. I couldn't tell you if I was more amazed by the quarry or the beautiful view of the city. We were a little early for the sunset but it was still breathtaking.
We ended the night with the color tunnels and an awesome meal at Carrigan's Public House. I wanted to find somewhere for dinner that Dave would love, and it just so happened that Carrigan's has specialty corndogs- his favorite! We had their corndog, pork mac-n-cheese, and a pretzel, along with local beers. After eating so well, walking it off through the color tunnel was necessary. There are a few of these tunnels in the downtown area, all under the same road. Once dusk hit, the tunnels would light up and change colors while you walked through them. It was so cool!
The next day was meant for relaxing and hopefully finding the Ravens game. I had another incredible latte from The Red Cat and then we made our way to Good People Brewing Co. Oh how I wish I could package this brewery up and bring it home to Baltimore. The people were so nice, the beer was great and the atmosphere was perfect. We spent the better part of the afternoon there watching the game, playing jenga, drinking great beer, and chatting with locals. The best end to our quick weekend in Alabama.