I am all about spicy foods and drinks lately, but I have had a hard time finding the perfect jalapeño margarita in Baltimore. This is something Raleigh really does right, and I figured since I can't get one around here, why not try and make one myself? I have tested a few different recipes and I think I finally have figured out the best spicy mix.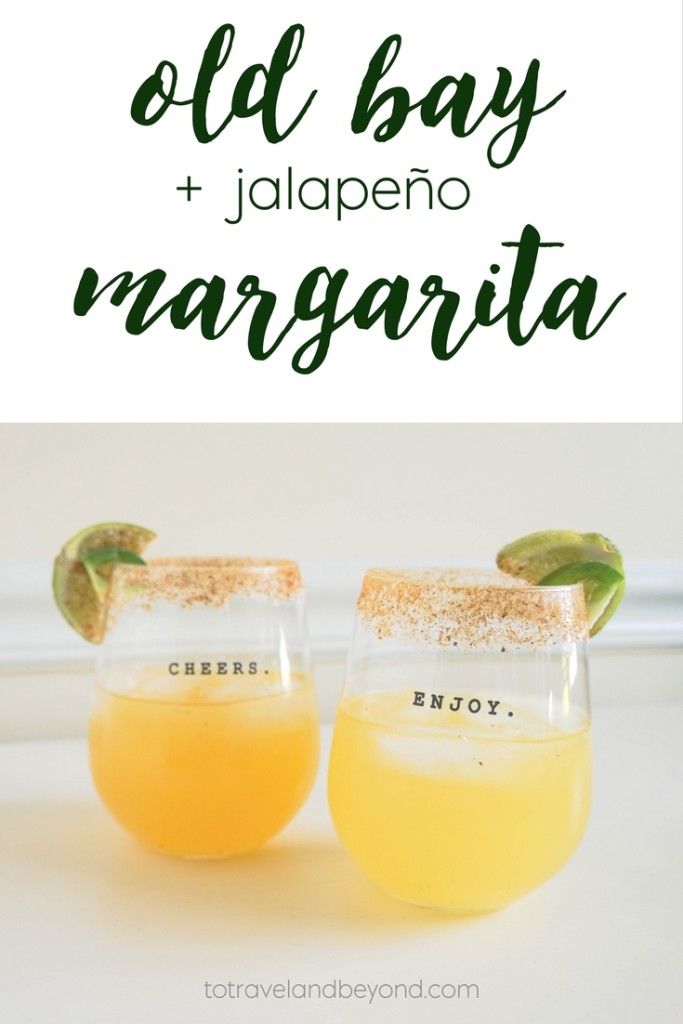 To make 2 servings of this delicious jalapeño margarita you will need:
– 3 limes (or 1 lime and lime juice)
– 2 oranges
– 1 large jalapeño
– 1 jar of jalapeño slices
– 2 tbs agave
– 4 oz tequila
– Old Bay Seasoning (I mixed this in with margarita salt)
– Ice
Step 1- Cut the limes and oranges in half & juice all but 2 slices of the lime
Step 2- Rub the lime around the rim of your glasses and dip into Old Bay Seasoning
Step 3- Fill the glass with ice
Step 4- Cut the  jalapeño & muddle with a splash of lime juice
Step 5- Add juice from oranges and limes, muddled  jalapeño, agave, tequila and 1 tbs of juice from jalapeño jar & a few slices of  fresh jalapeño to a shaker
Step 6- Pour over ice into glasses with Old Bay rim, garnish with lime and  jalapeño slice & enjoy!
I tried this recipe with only fresh jalapeño and wasn't able to get the right level of spice, which is why I also use jalapeño slices & juice from a jar. If you are looking for a less spicy version, you could omit that ingredient. Let me know if you make a jalapeño margarita!