Three years of marriage has led us to such a wonderful place in our lives. We have a brand new baby, endless adventures in the past to look back on, and many memories of the future to look forward to. With three years of marriage and almost 6 years of being together in the books, I couldn't have found a more perfect person to spend the time with.
One of my favorite ways to keep track of our year is by keeping monthly marriage notes. I take note of the little things (and some big things) that happen in the notes app on my phone and write this post every year. To celebrate our third anniversary, here are the notes from July 2017 – June 2018.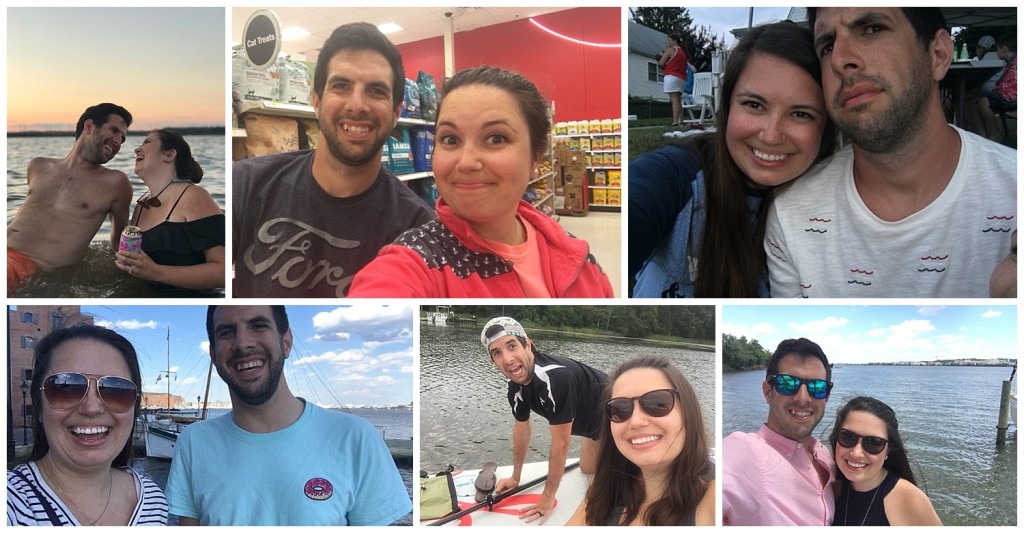 July- You helped with a wedding for the first time and I'm so appreciative. You're always encouraging me, reminding me how proud you are that I own my own business and work hard. It takes a lot to constantly give and receive nothing in return but I see how often you do.
August- All the little moments make my heart melt. Thank you for waking me up with kisses, telling me I'm beautiful as soon as I get home from a long day, and bending over backwards to make sure the little things are done. You said this month that you like to do the household things because I have the responsibility of planning our lives and I'm grateful beyond measure.
September- We found out we are going to be PARENTS and while you seem a little scared, you're getting more and more excited. We also went to Japan, a vacation we have been talking about for years! We had an amazing time, and I am constantly reminded of how much I love exploring this world with you.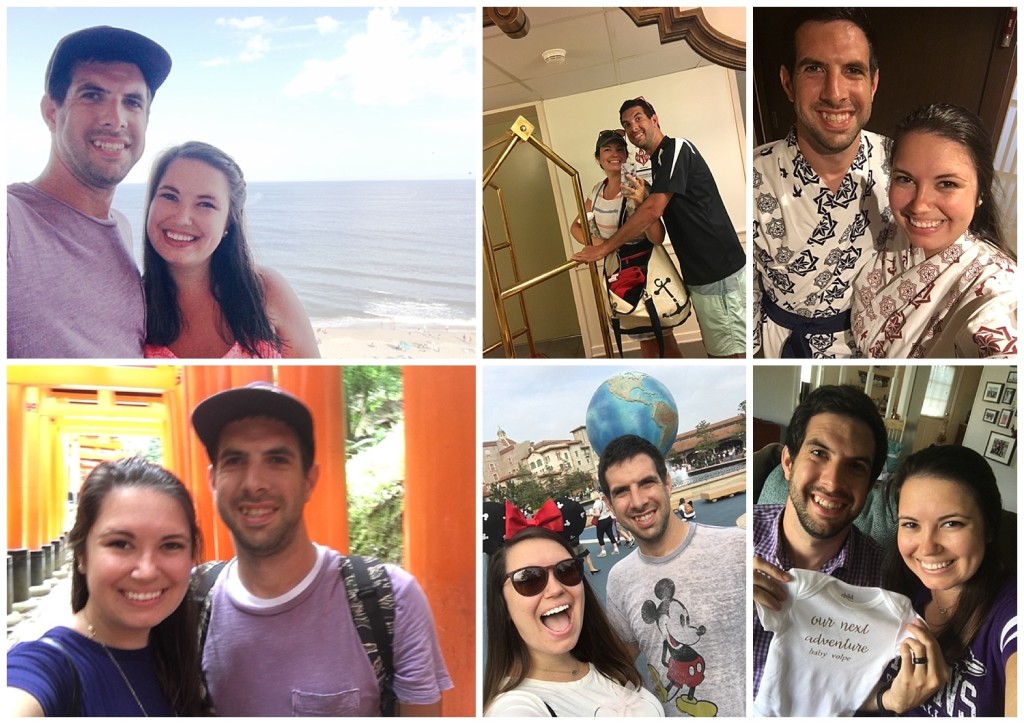 October- I'm sick allllll of the time but you make sure I have everything I need at all moments of the day. You're so selfless it makes me fall in love with you over and over again. I don't know how anyone does this without a loving husband like you.
November- It was a busy month, and I'm unfortunately still really sick. But you don't care, you haven't complained one time. You always make sure I am doing okay, even if that means forcing me to drink gatorade.
December- You can't stop telling people about our baby, you talk about it like it's already your greatest treasure.
We just found out it's a GIRL and you started Pinteresting right away, you're going to be a great daddy of a little girl. You love rubbing my belly, looking for girly things in Target and counting down until she gets here.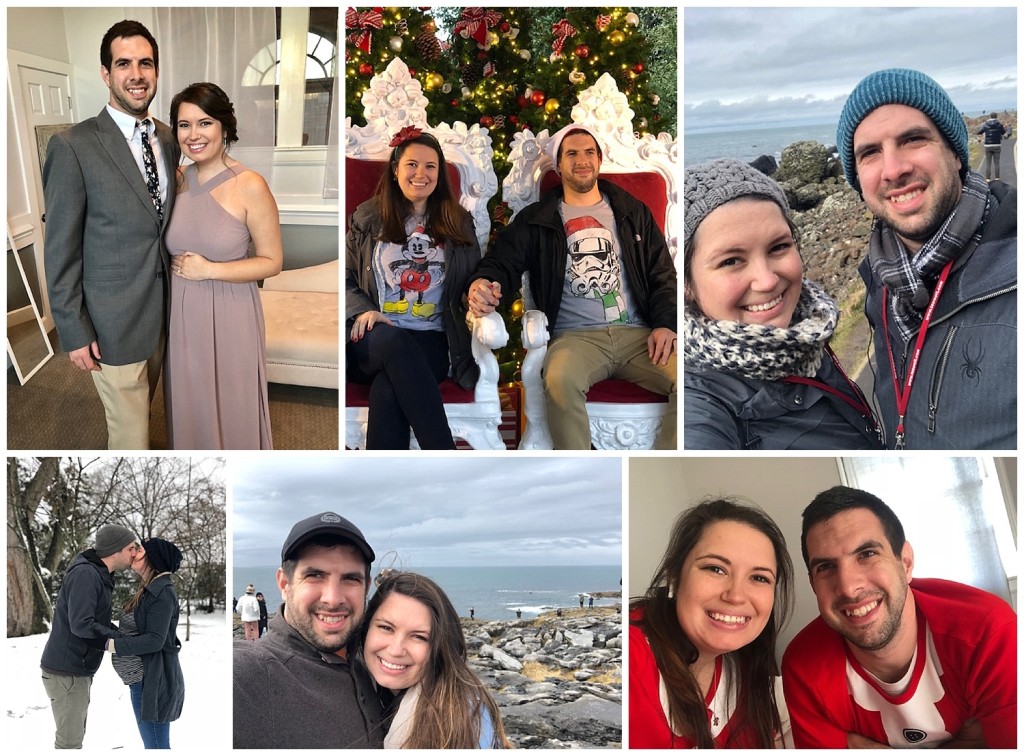 January- We started the long process of replacing our floors today. You are working your butt off to make it happen as quick as possible, which means so much to me.
We had some really cold days and you said I needed to wait for you whenever I wanted to go outside, all because you wanted to hold me hand to make sure I didn't fall.
February- No matter how many times we say we won't do much for Valentine's Day, you always manage to surprise me with something. I love how thoughtful you are, even when that includes spending $8 on a hallmark card…I let it slide though because it was literally the perfect card for our relationship.
March- We went on our babymoon to Ireland! You're my favorite travel companion and it's bittersweet to know this is our last vacation before becoming parents. I can't wait to see you exploring new countries with a baby strapped to you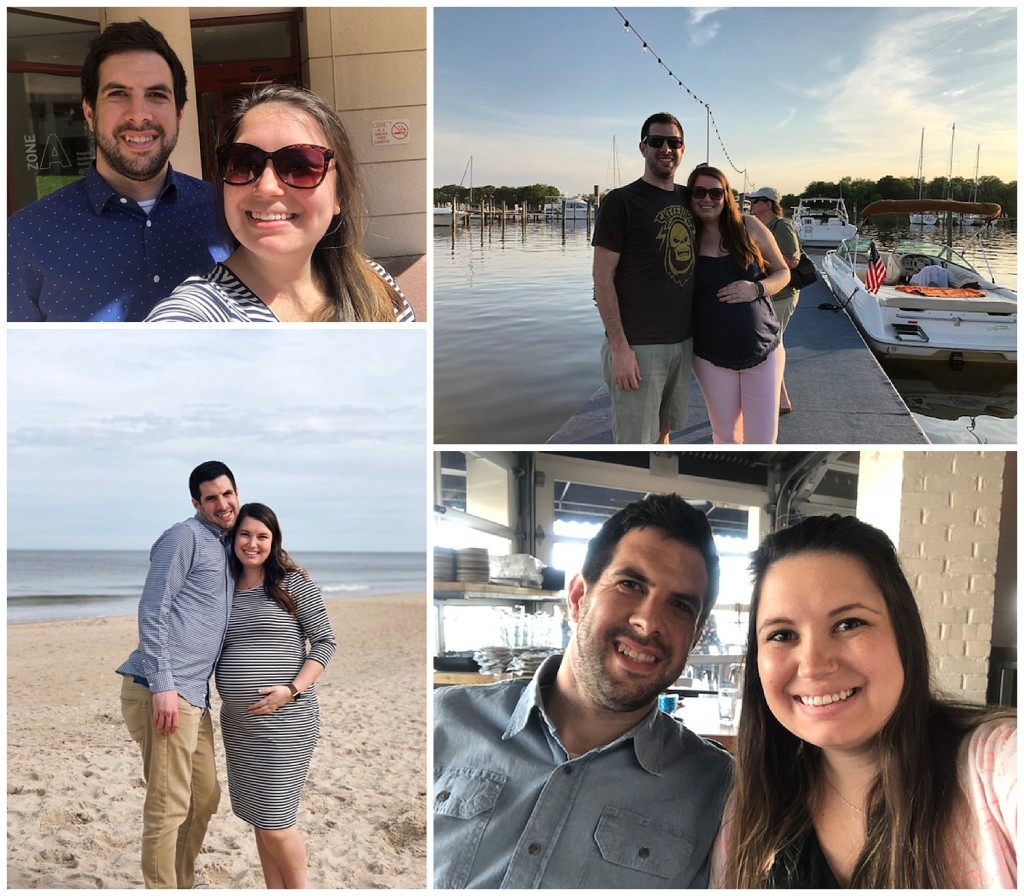 April- you fall asleep with your hand on my belly and always let me know when you feel kicks, though that is pretty constant these days. You're excitement grows day by day and seeing you as a father will be a highlight of my life.
May- it's baby month! Where do I begin? These last 9 months have been a rollercoaster, but you were there every step of the way. I think I summed up my feelings best on instagram:
"It was a great year all around but especially since September when we found out we were having a baby.
The weeks after finding out have been a mix of excitement, sickness, and everything in between but most of all opening my eyes to see just how much this guy loves and cares about me. He has spent hours upon hours doing anything he could to ease the sickness, making me drink Gatorade constantly even though I hate it, getting me anything I thought I could keep down, and never complaining with watching reality TV for several hours when I couldn't leave the sofa.
Everyday his love for this little girl is made more apparent. He went from being nervous and speechless to constantly talking about our future life when she is here. He is still making sure I'm eating often and feeling good, which already makes me the luckiest person around. But I feel even more thankful to know that he is going to be the father of this sweet baby. I have never been more in love with you, Dave, and I am looking forward to everyday that is to come."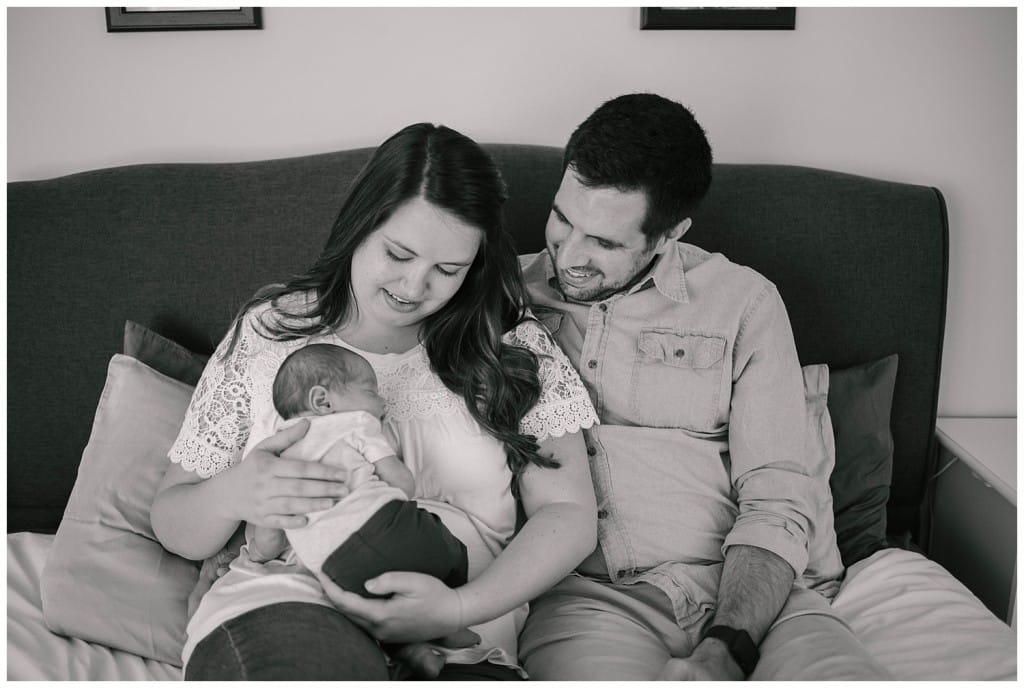 June- Our first month with Olivia here and I can't put into words the amount of times my heart skips a beat. Seeing you with our daughter is the best feeling in the world. We talked about how different our life would be, shared emotions of bittersweetness, and wondered what would change. The answer is everything has changed but in the very best way.
Happy 3rd anniversary, Dave!