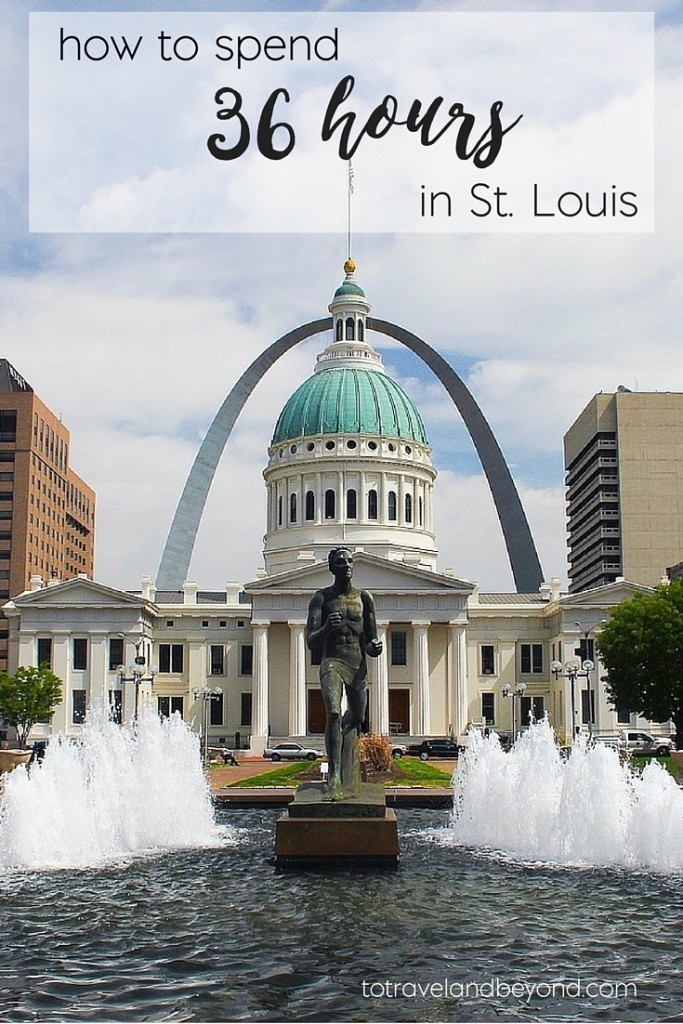 When we decided to visit a new place every month for this year, we knew we would have to squeeze in some very quick trips in order to make it happen. Thankfully, I really enjoy planning and it's especially fun to plan our travels. We had been hearing a lot about St. Louis over the last several months, and knew we needed to make the 2 hour flight happen one weekend. When I started planning, I realized that we would only have the time for a one-night getaway to the home of the Gateway Arch.
At first I was nervous about seeing everything, but will some good planning, a husband that is up for anything, and a beautiful weekend, we were able to get all of the big things done that we had planned. Granted, you have to pay attention to timing and spend a bit more on traveling because the metro takes a bit, it was easy to see the big attractions. This itinerary is based on staying one night and arriving on Saturday, some times may differ based on when you go.
We arrived around 9am on Saturday and went straight to our hotel. We took the metro from the airport and it was about a 20 minute ride. Our hotel was downtown and close to the arch, and there was a metro stop a block away. We planned on dropping our bags off at the hotel front desk, but our room was actually ready when we arrived! We switched out some things in our bag and off we went.
I have already highlighted some of the best things to do in St. Louis, but just how can you fit it all in on an overnight trip? I am here to break it down!
11am- Tour the Gateway Arch. 99% of the time tickets will sell out for day of, so it is best to buy your tickets ahead of time. We purchased them for 2 hours after our estimated arrival just incase we were late, it worked out well because we could take our time. I read that lines are normally long even when you have a ticket, but we didn't have a problem. The trip to the top was scary, but worth it when you see the view with the city on one side and the Mississippi River on the other.
12:30- Walk through the St. Louis Courthouse. The courthouse is on your way back into downtown STL. You can get great photos of the arch from the front of the courthouse, and then enjoy some time touring the beautiful building itself.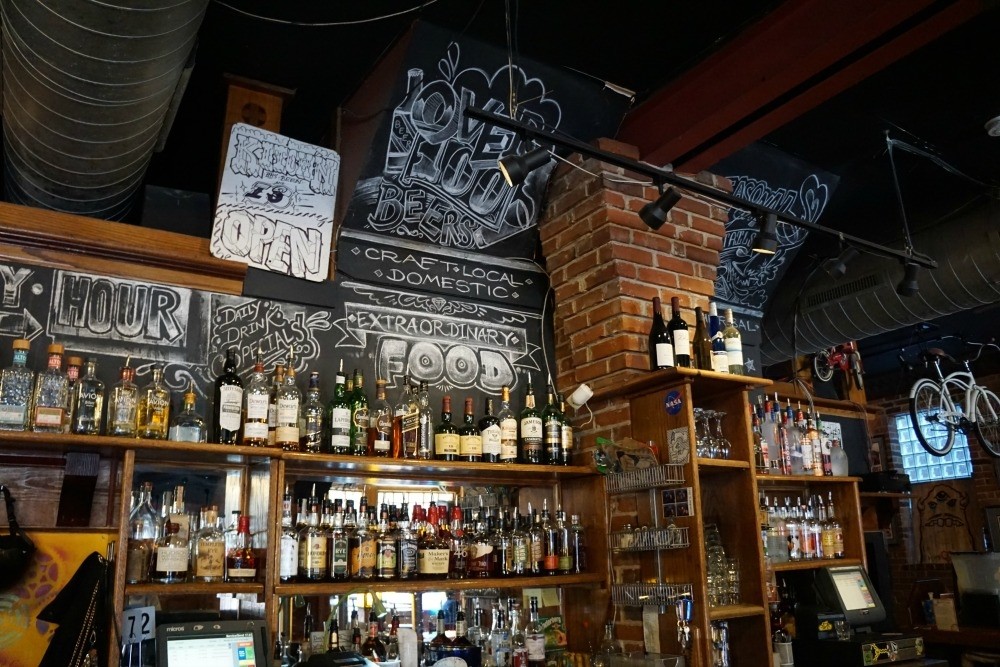 1:00- Have lunch! We decided to leave the main downtown area and head to HandleBar. It was a 5 minute Uber ride and we were able to have a great lunch in a quirky and delicious restaurant. There were plenty of options around the arch, but we wanted to go somewhere closer to Forest Park, this was perfect. They had a bunch of beer on tap and great specials.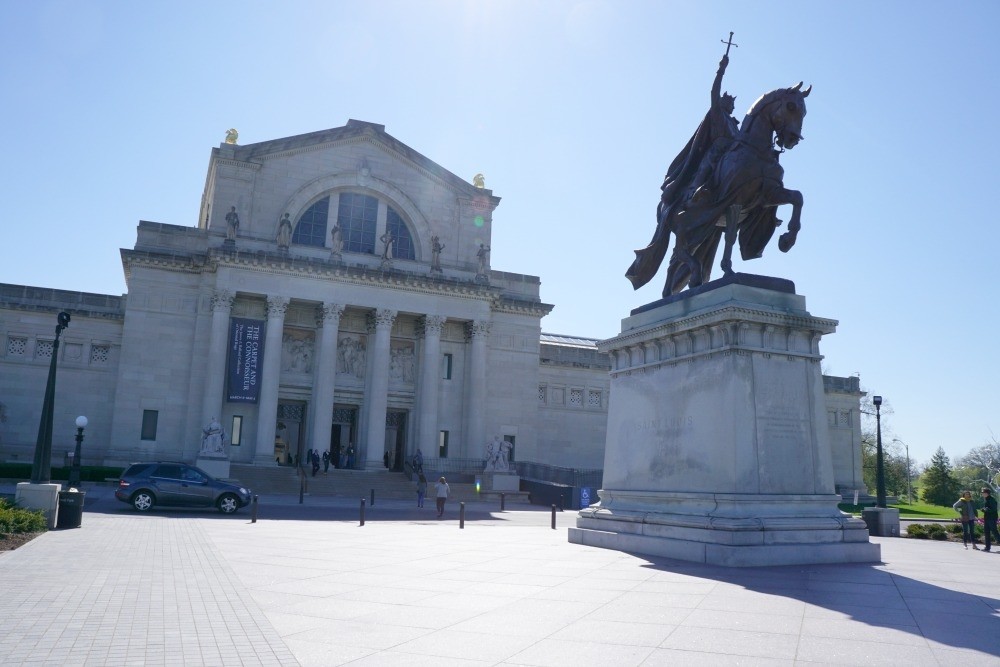 2:00- Head to Forest Park. As I have mentioned before, Forest Park could easily fill up half a day, but for those on a time restriction, we found it best to go straight to the St. Louis Art Museum. We people watched from the area overlooking the large field and the Emerson Grand Basin, and then went into the museum. We toured the museum for about 30 minutes and then decided we should move onto our next attraction.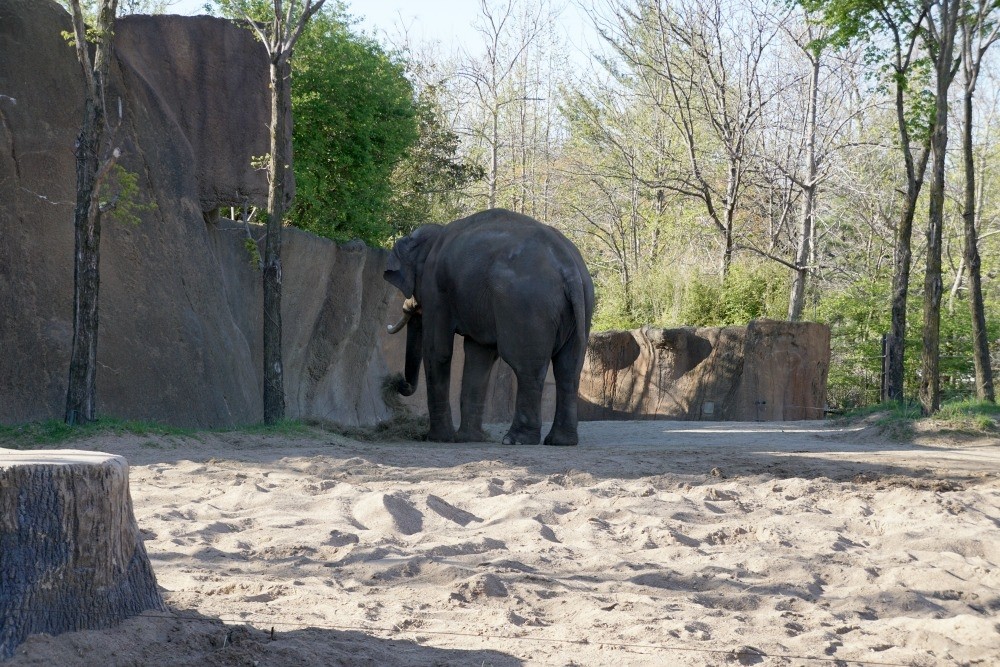 2:35- St. Louis Zoo. The zoo is about a 5 minute walk from the Art Museum, and the entrance didn't have much of a line when we arrived. The zoo is huge, which means it takes a bit of time to get through everything if you want to see all of the attractions. We followed the path through the zoo and were able to see everything before the zoo closed at 5pm. For being a free attraction, the zoo is totally worth the time!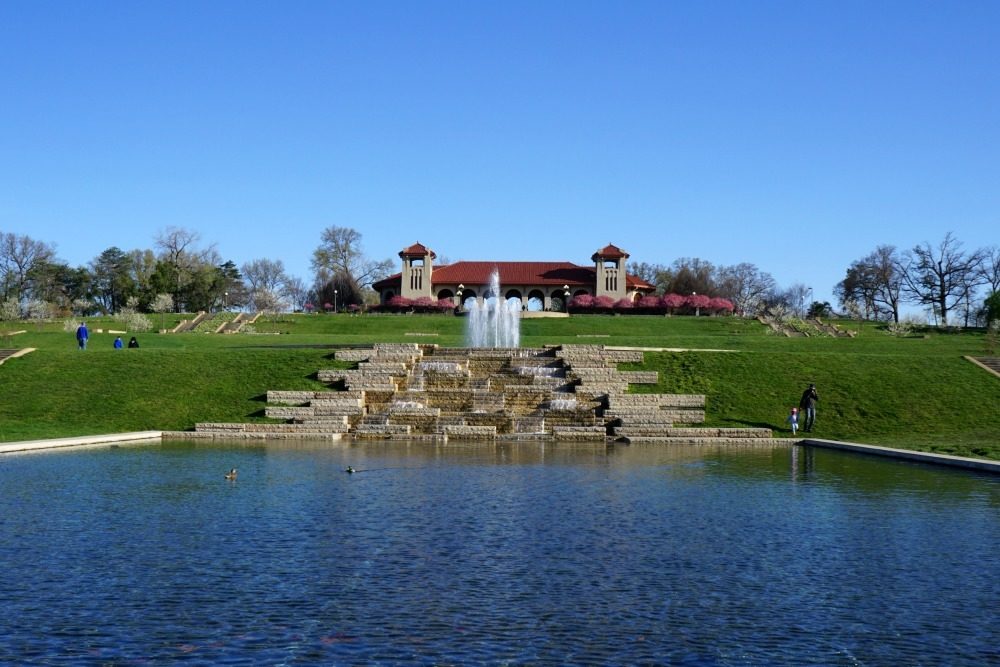 5:00- Start the walk towards the Jewel Box. We were able to stop and see various areas of the park on our walk, so plan on enjoying some rest areas. I suggest stopping at the Worlds Fair Pavilion, Boathouse, Pagoda Circle, and ending at the Jewel Box. The Jewel Box had closed for an event, but it looked beautiful from the outside.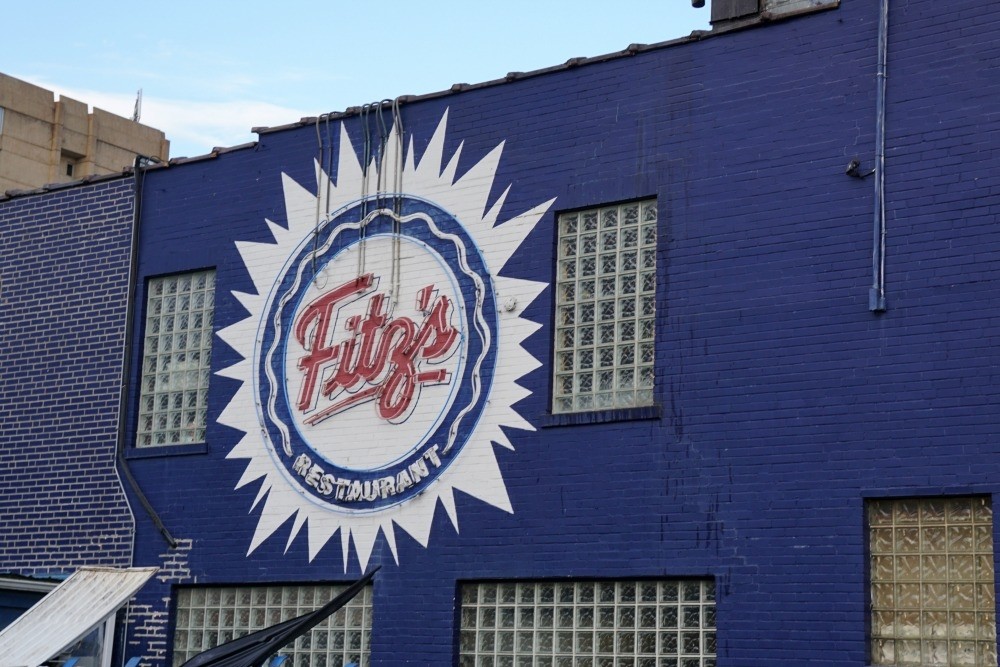 5:45- Grab a ride and head to dinner. We made our way to the Delmar Loop which is right next to the college campus and was full of great restaurants. We decided to go to Fitz's Bottling Company, and I am really glad we did. We watched bottling being assembled, had a delicious burger and sampled all of the custom soda flavors.
7:00- Walk around the Delmar Loop area. There were so many fun stores, ice cream shops, and places to just sit and people watch. A streetcar is being built right now, so I imagine the area will only get more unique.
8:00- Call it a night. Our hotel served cookies and milk starting at 8pm, so we decided this is where our evening would end. We had some dessert in the lobby right next to the fire and then rested our tired legs for another big day on Sunday!
SUNDAY
9:00am- Have breakfast! Our hotel had breakfast in order to save some money, but I did find some great brunch spots in the area as well. Next time we would like to check out Wheelhouse Downtown or Vin de Set.
10:30- Grab a ride to the Anheuser Busch Brewery from Ballpark Village. There is a free trolley that goes between the brewery and the Ballpark Village. This ride is informative, quick and free
11:00- Begin the Budweiser Brewery Experience.  The brewery opens at 11am on Sunday, and I have heard the lines can get very long. We arrived around 10:45 and had no problem getting into the 11am tour. The tour lasted about an hour, and we so much more than I expected. We had a free beer during the tour, and another one at the end. We were able to see the clydesdales, learn about the beer making process, and see areas various areas of the brewery.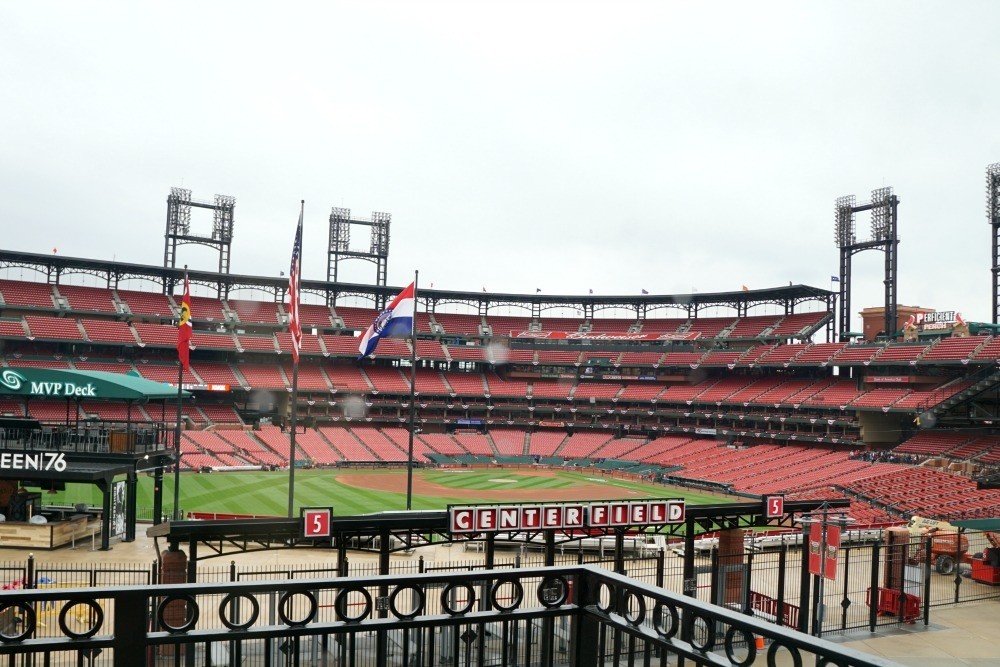 1:00- Head back to Ballpark Village for lunch. We have a place in Baltimore called Power Plant Live! and the village was very similar, they even had some of the same restaurants like Howl at the Moon and PBR. There was a very large area in the center with a huge projection screen playing the Cardinals game. The village is also located right next to the Cardinals Stadium, which meant there were some great views from the second floor.
2:30- Take a walk around downtown. We walked to the sculpture park, Union Station, to the waterfront and then back to our hotel. St. Louis is such a beautiful city with various things to see and hardly any traffic. We really couldn't believe the lack of cars throughout the city, our Uber drivers said this was fairly normal for a weekend outside of Baseball season.
4:00- Say see ya later to St. Louis! While we were able to do so much in our short amount of time, I was so content with everything we did. We have a list of things to do if we make it back, like take out a paddle boat in Forest Park, but for now I'm happy to look back on these memories.
Have you been to St. Louis? Would you like to see any of these attractions?